BlueVine Business Checking Review 2023: Pros, Cons & Alternatives
All products recommended by Bizreport are selected by our editorial team, independent of our parent company. Some of our stories include affiliate links. If you buy something through one of these links, we may earn an affiliate commission.
Pros
Transactions are free of charge indefinitely.
On balances of up to $100,000, earn 0.60 percent interest.
There are no fees, no initial deposit, and no minimum balance requirements.
No monthly service fee or hidden fees

1% APY on balance up to $100,000

Over38,000 fee-free ATMs access

Two free checkbooks
Founded by Eyal Lifshitz

Founded in 2013

Origin in Redwood City, California

Available across all US states
BlueVine was formed in 2013 as a source of capital for small businesses. It started as a way to provide online banking services and financial options to small businesses and startups. It has disbursed over $3 billion to small business owners through invoice factoring, term loans, and business lines of credit.
BlueVine has two product offerings for small business owners, a business checking account and a business line of credit. Despite having only one checking account option, the solution was built with businesses in mind and offers all the features businesses need to manage their finances.
Their interest-bearing online checking account earns a competitive 0.60% interest on account balances up to $100,000.The company initially launched to provide lines of credit, however, in 2019 they extended their offering to include business banking accounts to integrate with their financing options and improve the banking experience of small business owners.
BlueVine Business Checking Advantages
Focused solely on small business banking and financing, business owners enjoy many benefits with a BlueVine checking account. Once you've opened your account, you have instant access to everything you need to manage your business banking via the BlueVine mobile app or online dashboard. Here are some of the advantages:
Rapid online sign-up: It is quick and easy to open your BlueVine business checking account. The process requires minimal documentation and can be done completely online.
High .60% annual percentage yield on the business banking account term loans invoice factoring lines of credit and paycheck Protection Program funding available
ATM card access: You can easily access ATMs across the country
Unlimited free transactions and zero minimum opening deposit requirement
No fees: The BlueVine business checking account is almost entirely fee-free. There are no monthly maintenance fees on business banking and no penalties or ATM fees if you use ATMs in the MoneyPass network
No minimum deposit or minimum balance requirements
You can earn an impressive 0.6% interest on your balance up to $100,000
BlueVine Overall Information
BlueVine is dedicated to delivering small financing and money management tools designed to meet the unique needs of small businesses. The business checking account broadens the appeal of BlueVine, which started as a lending organization. An online-only bank, BluVine's checking account allows unlimited transactions, zero minimum opening deposits, and other helpful features.
BlueVine Business Checking Quick Overview
BlueVine Business Checking
Founded by Eyal Lifshitz
Don't need access to a physical branch.
Origin in Redwood City, California
Available across all US states
BlueVine Business Checking Account Review 2023
Review of BlueVine Business Checking Account
| | | |
| --- | --- | --- |
| Overall Pricing and Value | | 88% |
| Cost Value | | 100% |
| Customer Support | | 80% |
| Ease of Placing an Order | | 90% |
| Included Features | | 80% |
How BlueVine Business Business Checking Accounts work?
BlueVine is known as an alternative lender that provides business financing. BlueVine is not a bank, banking services are provided by their partner Coastal Community Bank, Member FDIC. Getting started with BlueVine is relatively easy, thanks to its simple online form. To open an account, simply visit their website, click the "get started" button, and follow the instructions.
You will need to create an online account and provide basic details and documentation about your business before signing up for BlueVine business banking. You must be at least 18 years old and a US citizen or a resident with a valid address. If you need to withdraw cash, you can do so with the BlueVine BusinessMasterCard debit card.
Fees
The BlueVine business bank account doesn't have monthly, non-sufficient funds, or ACH payment fees. The account has unlimited fee-free transactions and no ATM fees for ATMs within the MoneyPass network.. There are also no fees on incoming wire transfers, though you will pay a $15 wire transfer fee on outgoing transfers. It also provides fee-free ATMs at over 37,000 locations thanks to a partnership with MoneyPass.
Vendor Services
It's easy to pay vendors with BlueVine business checking, with several payment types at your disposal, including wire transfer, checks, and ACH. Small business owners can make one-time bill payments from your account or set up recurring automatic payments for convenience. The recurring payments give you visibility into when your payments are received.
It allows you to make payments to the existing 40,000 registered vendors in the BlueVine directory. You also get free business credit cards and can transfer money to and from your other accounts. BlueVine offers two free checkbooks and access to over 37,000 fee-free ATMs in the MoneyPass network.
Transactions
Since it's an online-only bank, BlueVine has no branches available for in-person banking services. However, it has partnered with other financial networks, which allow you access to several transaction options. BlueVine offers unlimited transactions. You won't have to worry about monthly cash or paying fees for higher transaction months.
Safety
Banking services are provided through a partnership with Coastal Community Bank. This bank provides FDIC insurance for all BlueVine business checking accounts up to the legal limit, meaning your deposits are FDIC insured.
Mobile App
If you want to take care of managing your business on the go, use the BlueVine mobile app
BlueVine offers 24/7 online and mobile banking and is available for Android and iOS platforms. You can view your balances, take advantage of mobile check deposits, and set up transfers using the mobile application. However, some users have reported that the BlueVine app is buggy.
Overall
BlueVine is for small businesses as it doesn't offer any personal accounts. It appeals to customers who cannot get funding or accounts from a traditional bank or credit union. It is, therefore, the best option for small businesses looking for an online experience with rapid funding and no fees. You can easily transfer funds in and out of your checking account from accounts at other business checking accounts or financial institutions.
Top 2 Alternatives Business Checking Accounts
| | | | |
| --- | --- | --- | --- |
| | Chase | NBKC Bank | Bluevine |
| Monthly fee | $15 | $0 | $0 |
| Minimum opening deposit requirement | $0 | $0 | $0 |
| APY | – | – | 0.60% on balances up to $100,000 |
| Transactions | Unlimited | Unlimited | Unlimited |
| Bonus | $300 sign-up bonus | – | – |
| Open account online | Yes | Yes | Yes |
| Branch access | Yes | Kansas and Missouri only | Yes |
| Detail | Read Review | Read Review | Read Review |
| Link | | | |
Chase for Business
Chase Business Complete checking account has a variety of fees and requirements depending on your account balance. They have multiple account options including ones for larger businesses. It does not pay interest on your balance, though you can deposit cash up to $5000 without a fee. Chase has over 4,700 branches and over 16,000 ATMs.
NBKC Bank
If you want an account with similar features but a little more time in the market and has the backing of brick-and-mortar banks, look into NBKC. This is a top alternative to BlueVine. While the NBKC checking account is online-based, it is a brick-and-mortar bank that offers additional products and services including a free business saving account.
BlueVine Business Checking Disadvantages
BlueVine checking account is not right for every business owner. It is particularly not a good option for small businesses looking to develop a personal banking relationship with a traditional financial institution. Here are some of the brand's disadvantages:
It doesn't have branch access as it is an online business bank account. This is a disadvantage because many business owners still prefer to do their banking in person, especially ones with lots of cash deposits.
It doesn't allow joint accounts. Right now, it only allows one account user and one business debit card. This could be problematic to business owners who want to grant account access to their employees or partners.
If you deposit cash at Green Dot retail locations, there is a $4.95 fee. This is a pretty steep fee, especially if you will be making cash deposits regularly.
Conclusion
Despite being new to the market, the BlueVine business checking account is a highly competitive option in the online banking space. This interest-earning account suits small business owners who prefer to manage their finances online. It is also a great option for freelancers and self-employed professionals who don't need access to a physical branch location. The account stands out because BlueVine allows customers to earn interest on their business bank accounts without maintaining a monthly or daily balance requirement. It also doesn't have ATM fees (at MoneyPass ATMs).
Frequently Asked Questions (FAQs)
Does BlueVine offer business savings accounts?
No, it does not offer savings accounts, the only account option is a checking account.
Who can open a BlueVine business bank account?
Any small business owner can open the BlueVine business bank account. The eligibility criteria include being a small business owner, at least 18 years old, and a US citizen or resident with a verifiable US address.
What do you need when opening a BlueVine business checking account?
You need to provide your basic business information, including business name, address, EIN or SSN, annual revenue, entity type, and industry. You will also need to provide your ownership percentage and the personal details of any other owners.
What bank does BlueVine use?
BlueVine is FDIC insured as it uses Coastal Community Bank, a member of the FDIC, to provide business banking.  BlueVine checking accounts are insured up to $250,000 per depositor.
Can you open a BlueVine business checking account online?
Yes, account applications are only available online because BlueVine offers online-only banking.
Does Bluevineoffer overdraft protection for business checking accounts?
No, there is no overdraft protection with BlueVine. It also doesn't charge any overdraft fees. Any transaction that exceeds your account balance is declined
ABOUT THE AUTHOR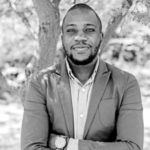 Billy Graham is a Highly skilled copywriter/editor with over 8+ years of experience working for content mills, direct clients, and SEO marketing agencies alike. Possesses extensive expertise in crafting unique copy, exceeding editorial goals, and delivering first-rate client-focused service in results-driven content production. Specialties include gaming, branded content, short-form to long-form copywriting, call-to-action, buying guides, how-to – articles, product reviews, and comparisons, copy editing, proofreading, complete QA, and in-depth research.
ABOUT THE REVIEWER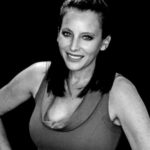 Marie Still has 19 years in digital & brand marketing, fiction author with 3 books under traditional publishing contract, editor (fiction/nonfiction). She has an MBA in Marketing.