Business Credit Builder Card: Top 5 Offers In 2023
All products recommended by Bizreport are selected by our editorial team, independent of our parent company. Some of our stories include affiliate links. If you buy something through one of these links, we may earn an affiliate commission.
Getting a small business credit card is an important step in increasing your company's purchasing power. No matter the size of your business, applying for a credit card is always a good idea to help build up your financial history and mitigate cash flow issues. With the right card, you can earn rewards such as cashback that will help run your business smoothly. You can build a higher credit limit and rating for your business and protect your assets by maintaining your corporate veil. Many business credit cards are on the market designed to meet various business needs. The best small business credit card for your company is one that helps you boost your spending power, build credit, and earn membership rewards points.
Top 5 Best Credit Cards for Building Business Credit
Features Of Editor's Choice
American Express Blue Business Cash™ Card
Here are a few to consider:
You get extra benefits like purchase protection and car rental insurance
Business-oriented benefits, such as; authorized management accounts
Introductory APR on purchases
And 2% cash back up to a $50,000 cup
Top 5 Best Credit Cards for Building Business Credit 2023
American Express Business Cash™ Card
This blue business plus credit card fits businesses that spend more than $50,000 per year. It provides an easy-to-understand flat rate on everything you buy. Big spenders who do not spend heavily in specific areas can get more value from this credit card.
High flat rate and no annual fee cash back from businesses

The expanded feature gives business owners more flexibility

No annual fees
Introductory APR on purchases
There is a 2.7% foreign transaction fee
This blue card from American Express provides a lucrative 2% cash back rate for the first $50,000 in spending every year. An additional benefit is 0% introductory APR rate on purchases for 12 months from the date of account opening. Enjoy other benefits such as expanded buying power with additional custom limits through the Armex fixed-rate financing system. This expanded buying power allows businesses to reach beyond their credit limit under certain outlined conditions. It adjusts with your credit record, payment history, and financial resources from major credit bureaus.
Ink Business ® Credit Card
This ink business unlimited credit card allows you to spend more time growing your business and less time optimizing rewards. It has excellent membership reward points, offering trip insurance and additional redemption value through Chase Ultimate Rewards.
0% intro APR on purchases for 12 months
No annual fee
Unlimited 1.5% cash back on every purchase
Trip insurance coverage
Purchase protection
Has an annual cap on bonus categories
Not a good value for businesses spending more than $25k per year.
This ink business preferred credit card is an excellent choice for a business credit card online, it earns up to 5% cash back using a tiered cash-back system. In addition, the card comes with an achievable welcome offer where you can also earn a sign-up bonus of $750 cash back if you spend $7,500 on combined purchases during the first three months of account opening. You will have a 0% introductory APR for 12 months from account opening on everyday business purchases should you need business spending flexibility. With this flat-rate cash-back card, you can earn 1.5% cash back on eligible net purchases made at gas stations, office supply stores, including cell phone providers.
Capital One Spark Cash Plus
Capital One Spark Classic for business can help business owners build business credit. It is a simple cash back credit card for small business owners with poor credit history who lack the cash to make a sizable security deposit.
It has a lucrative welcome offer
No preset spending limit
No foreign transaction fees
It offers a free employee card
You must pay the balance in full every month
Capital One offers these credit cards for startups. Spark Cash Plus is simple and effective and can be a rewarding business cash back card. It comes with unlimited 2% cash back on all eligible purchases with no preset spending limit or category restrictions. The card offers are an industry leader in return and spending with a solid welcome bonus for businesses that spend a lot. It provides straightforward membership rewards points but requires a large spending budget to maximize them. The credit card offers unlimited 1% cash back rewards with reasonable annual fees and zero interest. A modest $150 annual fee applies from the first year through subsequent years. You don't need excellent credit to get approved as a business owner.
Brex Card
This is the best business credit card for businesses with low credit scores, to help build credit. It provides dynamic credit limits that move in tandem with your company's cash flow.
It has a $0 annual fee
No personal guarantee required
A generous reward for Brex exclusive users
No foreign transaction fees
Fewer options for redeeming rewards compared to other business credit cards for startups.
You can only earn bonus rewards if you use Brex as your only corporate card
Brex has different product offerings with a generous reward structure. It has partnered with several banking institutions to provide financial services to small businesses. This card has flexible and unique points-earning structures with no personal credit check required. The Brex card doesn't hold you personally responsible for repaying the money your business spends and won't impact your personal credit. This means a founder is not legally obligated to take money out of his bank account to pay for the startup's credit card bills. New cardholders can earn 50,000 sign-up bonus[1] points after spending $9,000 in the first 30 days.
Wells Fargo Business Secured
The Wells Fargo secured credit card is designed for small business owners with low credit or no credit history. It offers decent cash back rewards and benefits for anyone needing to build business credit.
No annual fee
No foreign transaction fees
1.5% cash back option
$500 to $25,000 credit line
High cash advance and transfer fees
This card allows you to open a business preferred credit card by depositing funds into a collateral account. It provides the ability to earn 1.5% cash back per dollar spent on qualifying purchases. The card guarantees approval without a personal check credit as long as your business banks with Wells Fargo and you can pay the security deposit. It offers online services to help streamline your business expenses. You can make eligible purchases in other countries without extra fees and enjoy overdraft protection for banking accounts. Your credit line can be between $500 and $25,000 depending on the deposit amount.
How to apply for a small business credit builder card
Check your credit score
Your credit score matters when it comes to getting business credit cards. It's usually a good idea to check the credit score of the business before applying, to ensure it's in good shape. Before filling out an application, check your credit score to determine whether you are likely to qualify. Every credit card application requires a minimum credit score. Therefore, only apply for a card in the range of eligibility.
Compare business credit cards
Decide which business credit card is right for you by comparing the available options. Before applying, explore your options to determine the best credit cards for building business credit. The right credit card for your business should have the features and rewards you're looking for and help you achieve your financial goals. The features you should keep in mind include the annual fee, 0% APR period, and the rewards program. When comparing business credit cards, consider the foreign transaction fees and introductory bonuses.
Find out if you prequalify
Some credit card issuers may let you prequalify, which is a quick process that tells the likelihood to be approved. Pre-qualifying can ensure you don't waste time applying for a card you can't get. It allows you to check if you qualify for a credit card without hurting your personal credit scores. The best credit card issuers will let you pre-qualify. Shop around for the best offer.
Complete your application
After finding the card you want and confirming that your credit score meets the requirements, fill out and submit the application. Applications can be completed online within a few minutes.
How to make the most out of small business credit cards for startups
Pay all your bills on time, and in full, if possible
Paying your bills on time is an important part of taking control of your financial life. Know when your bills are due and make a habit of paying them by the deadline. This can save you money and boost your free credit scores. It also enables you to get lower interest rates on future credit needs. It is strongly recommended to pay your credit card balance in full every month. By doing this you won't get charged interest when you pay off your card completely every billing cycle.
Try to use less than 30 percent of your available credit
Keeping your utilization rate below 30% helps to build an excellent credit score. Credit reporting agencies view the usage of a large amount of your available credit as the potential for a struggle to repay that debt in the future. If you want to keep your credit score healthy and your credit report in good shape, try and use as little of your credit as possible. The more credit you have, the more responsible you are viewed by the credit reporting agencies.
Check your credit report every year
It is a good idea to check your business credit reports at least once a year. It allows you to make sure your credit report system is accurate. Checking your personal credit history and scores helps you understand your current credit position. It can also help you be more aware of what lenders will see and detect any inaccurate or incomplete information.
Frequently Asked Questions (FAQs)
Why do you need a business credit card?
You can use your business card to make purchases without needing to have cash on hand immediately. It gives you the flexibility and convenience of purchasing without cutting a check or determining if there is enough in the account for a debit card transaction.
Can you get the best credit cards for building business credit with bad credit?
You can find a few card issuers offering business credit cards to those with bad credit in the form of secured business credit cards. If you don't have a good credit history, consider other financing options for startups.
What credit score do you need to get the best credit cards for building business credit for startups?
Most small business credit cards require excellent credit with a minimum personal credit score of 720 or higher. The APR 13.24% to 19.24% variable applies when you open your account based on your creditworthiness. However, very few business credit card issuers check your credit score.
Can you have more than one interest rate on the same business card?
Yes, credit cards often have different APRs for eligible purchases, cash advances, and balance transfers. They are clearly outlined in your credit card monthly statement and the terms and conditions section of your agreement with the card issuer.
What is APR?
The annual percentage rate (APR) refers to the interest rate typically stated as a yearly rate for credit cards.
ABOUT THE AUTHOR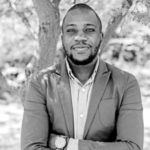 Billy Graham is a Highly skilled copywriter/editor with over 8+ years of experience working for content mills, direct clients, and SEO marketing agencies alike. Possesses extensive expertise in crafting unique copy, exceeding editorial goals, and delivering first-rate client-focused service in results-driven content production. Specialties include gaming, branded content, short-form to long-form copywriting, call-to-action, buying guides, how-to – articles, product reviews, and comparisons, copy editing, proofreading, complete QA, and in-depth research.
ABOUT THE REVIEWER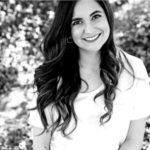 Jazmin Castello holds a Master's degree in Business Management, owns two companies, and has also published a self-help book. When she is not working or writing, she likes to spend time with her family and to travel.