8 Best Streaming Services In Canada 2023: Reviews & Picks
All products recommended by Bizreport are selected by our editorial team, independent of our parent company. Some of our stories include affiliate links. If you buy something through one of these links, we may earn an affiliate commission.
Netflix
Best Overall
Apple TV+
Best Option at Cheaper Cost
Disney Plus
Best for Family-Friendly Entertainment
The top Canadian TV streaming services provide access to a limitless world of entertainment. Online streaming platforms have taken over the entertainment market, with traditional cable TV subscriptions and movie theaters slowly going out of business. Therefore, if you're wondering what the greatest streaming service in Canada is, we are here to assist you and help you find the best services for TV shows and movies. Check out our suggestions for the best paid and free streaming services in Canada that you can use in 2022!
Top 8 Best Streaming Services Canada 2023
What Is A Streaming Service?
A streaming service is a platform where you can watch movies, TV series, and other streaming media on demand. Thanks to Netflix, Disney+, Amazon Prime Video, and other streaming video services, more people are getting familiar with streaming services.
Nowadays, people prefer streaming services to cable TV subscriptions because of the affordability of streaming services and the freedom it affords. While the majority of cable TV packages range from $60 to $80 per month, streaming services cost between $70 and $90 per year. Often, paying for these services requires a monthly or annual subscription or paying per view. Users can stream with devices like mobile phones, tablets, smart TVs, Roku, Samsung Smart TV, Apple TV, Amazon Fire sticks, Chromecast, and Android TV, among others.
How to Pick Suitable Streaming Services in Canada?
Choosing a suitable streaming service can be overwhelming because there are so many services available. The best part is that you don't have to limit yourself to just one. It all comes down to choosing the services that fit your budget. It also depends on the type of content you wish to consume. To help you choose, here is a general sense of what to look for.
Costs: Depending on your budget, you should choose a service that is affordable or something you are willing to commit to. Check the services available for each one and compare their costs before you make your choice.
Contents provided: Different streaming services offer a wide range of content. While some are perfect for streaming TV shows, others allow you to stream sports or films. Although the cost increases with the services offered, most times, it is better to pay for services that you will actually use.
Reviews: Reading online reviews and asking for recommendations from friends who already use the service helps you choose the service to subscribe to. This will help you gather information quickly rather than trying all services to see which works for you.
Who will use it: You should also consider the people who will use the service and how many people can use it at once. Some offer different content for different ages and tastes, while others allow different users to watch additional content on different devices.
Ease of use: Although most services are user-friendly, you have to consider how their interface looks for less tech-savvy individuals like older people and children. Also, you should check if their mobile app is supported on portable devices like phones and tablets.
Top 8 Best Streaming Services In Canada September 2023
Netflix
Read Netflix Reviews
Most households choose Netflix Canada as their preferred streaming option because of the abundance of high-quality content. Netflix is the most popular streaming service in Canada. For a single monthly subscription fee, Netflix offers unlimited streaming of TV shows, movies, comedy specials, and original programming. Netflix's offer is straightforward, it includes some of the top shows now airing as well as a few original series. Overall, Netflix provides a selection of content that is diverse enough to captivate even the most ardent watchers.
Original titles and reruns
Optimized interface and mobile compatibility
Wide range of content
Titles come and go frequently
Too expensive for 4k
Netflix is easily our top pick for the best live-streaming service in Canada. A household brand, Netflix is renowned for its remarkable lineup of original shows, including, name just a few, "Stranger Things," "Bridgerton," and "Squid Games.". Netflix also provides services on different types of mobile devices.
You can stream without ads with Netflix's base subscription, which costs $9.99 per month. However, it doesn't provide a free trial, in contrast to other on-demand providers on this list. The good news is that there are no contracts involved, so you can cancel without penalty at any time.
Apple TV+
Read Apple TV+ Reviews
Apple TV+ is a part of the Apple network and strives to be one of the top live TV streaming services where all services converge. This is accomplished by allowing Apple TV+ users to find content on other services such as HBO Max or Amazon Prime Video if they already have a subscription or wish to buy it separately.
Relatively affordable cost of $4.99 monthly
Great music documentaries
Quality over quantity
The web browser app is not user-friendly
Exclusive to Apple devices
Although Apple TV+ offers online streaming services for movies, it has quickly established itself as one of the best services. They offer a 7-day free trial after which users have to pay a monthly subscription of $6.99 per month.
Disney Plus
Read Disney Plus Reviews
Why wouldn't Disney Plus be the market leader in this niche? Disney owns a truly unsettling array of properties, including Star Wars movies and Marvel franchises. Disney Plus is one of the best services for streaming because it allows fans to access exclusively released live-action and animated movies and series.
A ton of favorite shows and contents
Available on mobile devices, Samsung Smart TV, other Smart TVs, Android TV, and game consoles
UHD resolution options
Relatively high prices for less show variety
Odd gaps in the content lineup
Disney is a well-known brand, so families with young children will be drawn to its services. Additionally, as all of their content is Disney-produced, high-quality HD streaming is expected for their entire library of films and TV shows. Its standard monthly cost of $7.99 makes it more affordable than many of the on-demand services, and customers can create up to seven profiles. However, it can go as high as $13.99 if you want to use it as your exclusive streaming platform and access content from other services like Disney+, ESPN+, and Hulu. When it comes to offering a large selection of adult-oriented content, Netflix and HBO Max have long outperformed Disney Plus.
Paramount+
Read Paramount+ Review
Paramount Plus services are available for people who want to watch Paramount's vintage films on demand. It also includes some extra Viacom library titles, such as some international TV series and live sports feeds from CBS that are only available on their platform. Episodes of shows like Survivor, SEAL Team, and NCIS, as well as original programming like The First Lady and HALO, as well as 24/7 live CBS news and interviews, can all be found on Paramount+.
Stream new movies and scarce older movies
All plans come with three screens and HD and 4K streaming
Growing library with more content planned for future updates
Pricing plans may be confusing
Paramount Plus is a subscription worth contemplating if you're hoping to rewatch the same content you have on cable TV as well as some recent releases and classic films. For people who prefer watching content themselves than paying a TV provider, it may be an expensive plan, but it's undoubtedly less costly than a cable TV subscription.
HBO Max
Read HBO Max Reviews
HBO is a name that is well-known and connected to excellence. It should come as no surprise that their supremacy over Western content has taken them to other parts of the globe.
Given that HBO Max is a member of "The Warner Media Group," a conglomerate that also controls CNN and HBO, HBO Max will likely feature a substantial amount of content from the Warner Media Library.
Fast HD streaming across a range of devices
Award-winning original programming
Top-tier movies and TV shows
HDR and 4K on select movies
Pricey when compared to competitors
Currently unavailable in Canada
HBO Max is a good choice if exclusivity is a priority. It is perfect for people who want to have on-demand access to some of the best entertainment available. Although it may be a bit expensive, it's worthwhile to browse its library to see if anything piques your curiosity. The base subscription price for HBO Max is $9.99 per month. You will, however, have to watch advertisements if you choose this option. Its ad-free base plan costs $14.99 per month, which is more expensive than the majority of commercial-free basic plans in our review. Canadians can access HBO Max with a VPN because it is currently unavailable in this region.
Discovery+
Read Discovery+ Reviews
Discovery Plus is accessible in Canada and over 20 countries worldwide. A lot of people may like Discovery's library, which includes the Discovery Channel, Travel Channel, Food Network, Animal Planet, TLC, and more because of its prominence as an entertainment brand.
Best service for original content, reality TV, and documentaries
Compatible with multiple devices, including mobile, Apple TV, Fire TV, and Roku, among others
Exclusive content at affordable pricing
No live feeds of discovery-owned networks
Discovery plus is perfect for Canadians who want to watch their favorite Discovery channel programming on their own schedule. The channel's top series, documentaries, and supplementary material that is only available on this streaming platform are all included in the service's expanding collection. Discovery Plus has some great original content that you'll struggle to find on any other services.
BritBox
Read BritBox Reviews
BritBox is a video-on-demand (VOD) streaming service that offers a selection of the most well-liked British TV programs, including BBC and ITV content. It is a specialized service that emphasizes British programming, such as comedy, dramas, and soap operas.
Variety of new and classic shows and movies from BBC, ITV, Film4, and Channel 4
Available across major devices in the market like mobile devices and Android TV, among others
Parental control is available
No DVR storage features
No user profiles, hence, no personalization features
Britbox is a popular streaming service with specialty VOD services. The majority of the selection on the service is made up of British TV series and films from BBC and ITV. However, it falls well short of others like Netflix and Hulu in terms of the amount of content available in its library. You can take advantage of Britbox's seven-day free trial if you enjoy British TV and want to give the service a go.
Shudder
Read Shudder Reviews
Shudder is a video streaming service for people who like watching horror or classic movies. The content mix, which is produced by AMC Entertainment, consists of thousands of hours of films and television shows drawn from the AMC collection as well as Shudder's original programming and other films that have been licensed by the platform.
Original content and Shudder exclusives
Great user interface and no ads
7-day Free trial
Not much content for customers who don't enjoy being frightened
Small niche content relative to other services
Customers can access both a live stream and on-demand content through a monthly subscription arrangement. If you choose to pay for this service yearly, you will save money compared to monthly payments.
How To Access Unavailable Streaming Services
Everyone can stream a ton of stuff that is available and caters to a variety of tastes and genres. However, you might not be able to access all of the on-demand services you desire if you live in Canada.
Using a VPN is the most effective way for Canadians to gain access to all of the services mentioned above. VPN stands for virtual private network and they are your private connection to the Internet. A VPN allows you to access these services by having your Internet traffic first go through a server run by your VPN provider. Your data, including the IP address of your device, is hidden from the service. Therefore, by utilizing a VPN, you can browse the internet secretly and safely.
How To Watch Content On A Streaming Service
Most services and devices make streaming a straightforward process. To watch content on an on-demand service, follow these steps:
Choose a streaming device that works with the service you want to use. Choose a service that will work with whatever existing equipment you may have, such as a smart TV, to avoid having to purchase new hardware.
Download the app. You'll need the service app to access its library and watch videos unless you're watching the content through a PC web browser. Visit the app store on your device to obtain the software.
Ensure you have fast internet: Check the Wi-Fi and internet speeds you have. Ensure that you have a fast enough internet connection to stream videos.
Tips For Switching From Cable TV to A Streaming Service
You can switch from cable TV to streaming services to save money and get a ton of features. To cut the cable TV cord, you need a streaming device, a reliable internet connection, and streaming apps on your smart television or a budget-friendly streamer like a Roku or Amazon Fire TV. Here are some tips for switching to a streaming service:
Select the content you want to watch: This is a very crucial step to guaranteeing your satisfaction with your new service. Make a list of your must-watch content before cutting the cord, which may include particular TV series, networks, and unique programming.
Identify the tools you have and the ones you'll need: Make sure the services you wish to use are compatible with any streaming devices you already have, such as a smart TV, streaming box, or USB stick. If you don't have them, make sure they are new equipment that you can conveniently buy.
Cancel your present cable provider: To cancel your current cable TV service, you'll probably need to phone or go online. Remember to return the equipment, if any, that you rent from the cable provider.
Final Thoughts
Choosing the top streaming service in Canada might be overwhelming because there are so many options available. However, with this comprehensive list, you're certain to find several options that work for you and your loved ones.
Frequently Asked Questions (FAQs)
What is the best streaming service in Canada?
Netflix tops the list of streaming services in Canada because it offers the best overall value at affordable pricing. For the best TV shows, HBO Max is recommended while Apple+ and Disney+ offer the best movies. A completely free streaming service with good content is also a good deal, although it might come with ads.
Is streaming more expensive than Cable?
No, streaming subscriptions are cheaper than cable. According to the 2019 Communications Monitoring Report by the Canadian Radio-television and Telecommunications Commission, Canadians paid an average of $52.58 per month on satellite cable and TV in 2017 and as much as $100 with additional services. On the other hand, a streaming package averages between $89 and $99 yearly. While paying for three streaming platforms, you can still save almost 70% on your cable bill
How can I replace my cable with a streaming service?
Make sure you have a reliable high-speed internet connection before registering for the services of your choice. Inquire with your provider about the best solution for you, taking into account your household's needs and how many people will be simultaneously streaming. Once you have a working internet connection, phone your cable provider to cancel your services. Sign up for your preferred option, and enjoy online entertainment in your home.
ABOUT THE AUTHOR
Hannah is a seasoned writer based out of Pennsylvania. With years of experience in various writing niches, she provides SEO and on-demand content for Businesses in all industries
ABOUT THE REVIEWER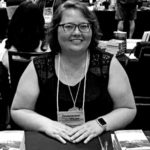 Kristina Knight is a freelance writer with more than 15 years of experience writing on varied topics. Kristina's focus for the past 10 years has been the small business, online marketing, and banking sectors, however, she keeps things interesting by writing about her experiences as an adoptive mom, parenting, and education issues. Kristina's work has appeared with BizReport.com, NBC News, Soaps.com, DisasterNewsNetwork, and many more publications.