MyCompanyWorks LLC Service Review 2022: Pros, Cons & Top Alternatives
Advertiser Disclosure
All products recommended by Bizreport are selected by our editorial team, independent of our parent company. Some of our stories include affiliate links. If you buy something through one of these links, we may earn an affiliate commission.
Pros
Same day document filing

Meeting minutes

Value for money 

Free guide 

Annual report alerts 

Legal and financial consultancy 

BBB accredited 

Known for great customer support
Cons
Not the cheapest service 

No free period for registered agent service
Simple and straightforward payments 

100% Satisfaction Guarantee 

98% customer approval rate
Known for great customer service 

Goes the extra mile for clients 

Offers value for money
MyCompanyWorks LLC offers registered agent services only bested by a small number of organizations. With features like a customer satisfaction guarantee and free business tax consultation setting it apart, there are very few reasons why this organization shouldn't be your top pick for LLC formation services in 2022.
MyCompanyWorks Advantages
MyCompanyWorks offers a lot of features that set the company apart, including a detailed checklist and guide for how to set up and operate your company, choosing the right kind of corporate setup for yourself, and even automatically generated meeting minutes. Here, we're going to take a look at what the organization has to offer:
Quick Business Formation Services
MyCompanyWorks offers same business day processing for all your business forms and legal documents filed before 3 pm EST. Anything filed after that is processed on the next business day, but this offering by MyCompanyWorks is a refreshing change from different LLC formation services charging more for faster processing – here you have an organization promising to be as swift as they can be, all for a fair competitive price.
Free Business Tax Consultation
Under this service, you will be able to get access to a one-hour webinar detailing all the important information you need about tax filing, including what tax forms you need to file, how your entity is taxed in the first place and answers to any other questions you might have.
Customer Satisfaction Guarantee
MyCompanyWorks has countless customer service reviews from satisfied customers all over the internet, and it's easy to see why. Their customer service representatives are easy to get a hold of and are quick to solve any issue you may have – if you have any. For the most part, it seems like MyCompanyWorks customer support does a good job at making sure their customers remain happy, and their A+ rating at BBB is a testament to the fact.
Free Handbook
When you sign up with MyCompanyWorks, you'll get a 24-page handbook detailing all manner of things from how to start a company, what kinds of changes in the company require meetings, details about who the key players in your business area from a legal standpoint, and much, much more.
This handbook serves as a very big part of why anyone who doesn't know the first thing about the legal aspects of owning a business might be able to successfully run one.
Compliance Lock
Not only does MyCompanyWorks help provide you with resources to start a business and all the answers to your questions, but it also gives you services like ComplianceLock that send you text and email reminders when certain due dates for filing paperwork are approaching. This allows you to remain in compliance with most federal and state requirements for your business – these services are something we haven't seen other registered agent services offering unless it's with the help of one on one consultation, which makes MyCompanyWorks a good choice for anyone who isn't sure they can run a business without major help.
Business Credit Wizard
Improving your business credit score is one of the main financial goals for a lot of small businesses, mainly because of the perks and benefits that come with having a better credit history. Better credit scores give you access to loans, better credit cards with better benefits and spending limits, and much more.
With the Business Credit Wizard, you can get access to MyCompanyWorks' special system that can help you rebuild your credit. It costs $149 but is a valuable resource for anyone who wants to improve their business's financial situation but isn't very knowledgeable about finance and banking.
Simple Payment Plans and Options
While multiple companies offering similar services pride themselves in their economical pricing, the bills quickly add up with them because of major upsells and extras that they offer. This isn't the case with MyCompanyWorks, which prides itself in keeping its packages simply priced and avoiding annoying upsells. You still have access to all the things you might need, but they won't push anything on you.
MyCompanyWorks payment plans are simple, transparent, and easy to understand.
MyCompanyWorks LLC Service Formation Packages
This offers three packages. A basic package, an entrepreneur's package, and a complete package. Let's take a look at what each of these packages offers and then compares them.
| | | | |
| --- | --- | --- | --- |
| | Basic ($59) | Entrepreneur ($199/yr) | Complete ($279/yr) |
| Basic LLC Filing | Included | Included | Included |
| Registered Agent Service | 99$ per year | Included | Included |
| Operating agreement and Articles of Organization | Included | Included | Included |
| Access to scanned documents | Included | Included | Included |
| Personalized minutes | Included | Included | Included |
| Same-day document filing | Included | Included | Included |
| LLC Handbook | Included | Included | Included |
| Free company alerts | Included | Included | Included |
| MyCompanyForms™ Lifetime Business Forms & Tax Guide | 49$ | Included | Included |
| Obtain Federal Tax ID | $59 | Included | Included |
| Banking resolution and bank account setup | Included | Included | Included |
| MyCompanyWorks Premium | $99 per year | Included | Included |
Some of the services like ComplianceLock, and free tax consultations, as well as free ledgers and domain name availability and hosting, are only available to you if you sign up for MyCompanyWorks premium, which is included in the Complete Package. If you don't wish to sign up for the complete package, you can get access to MyCompanyWorks Premium for an extra $99 per year with both the basic and entrepreneur packages.
The services offered in MyCompanyWorks Premium are some we haven't seen other LLC services offer, and their comprehensive guides and assistance in all legal formation matters for new entrepreneurs are one of the biggest reasons why people prefer to use them as their go-to option. Not only are they offer a complete LLC package no matter what your needs, but they redefine what a "complete LLC package" even means.
For their 20th anniversary, they are also offering a 20% discount on their website with the code MCW20 for a limited time. You can also get free logo generation with your unlimited name searches, which is also a limited-time feature they've just rolled out.
MyCompanyWorks Basic = $59 + State Fee
The basic package is great for anyone who wants LLC formation packages but doesn't yet know what other services they might need down the line. We suggest you start with this service and then change your package later down the line – it will save you more money than starting off by paying extra for services you may or may not need, especially when every penny matters in a business's formational years.
Even with the basic package, you get lifetime access to things like their handbook and guides, which include a lot of information about how to form an LLC and keep it running. On the other hand, you might need to pay extra for ComplianceLock, but they charge significantly less than any other online LLC service would for this type of guidance, mainly because with other services, the basic LLC package wouldn't include them, to begin with, and this type of care and guidance would only be possible with an in-person consultation.
These perks come at a cost though – there are other small business services like ZenBusiness that offer business formation services at a fraction of the cost, as well as a whole year of registered agent services for free. They might not be able to give you the comprehensive compliance guarantee and guidelines, but they still offer all the basics for business formation, like a customized LLC operating agreement.
MyCompanyWorks Entrepreneur = $199 + State Fee
The entrepreneur LLC package will get you lifetime access to all the things listed in the basic package, as well as some added perks like registered agent services included, and a tax guide to help you understand business finances better. This service is a plus for anyone who wants more comprehensive coverage than the basic package offers but isn't willing to pay $279 per year for the complete package.
This is also a suitable package for you if you need to form an LLC and then need help running it, but don't need all of the frills and added perks from the Complete Package, like the MyCompanyWorks Premium subscription.
MyCompanyWorks Complete = $279 + State Fee
The most comprehensive package offered by MyCompanyWorks is their complete package, which gives you access to all of the services they have to offer for a single price of $279 per year plus state fees. According to their website, this package saves you $86, though we're unclear on how they reached that number.
Before you sign up for this one though, make sure you wouldn't rather go with the entrepreneur package instead – you might not need all the additional services the Complete package offers, and you want to avoid paying for services you don't need, especially since cost saving is a priority for a lot of organizations.
MyCompanyWorks Quick Overview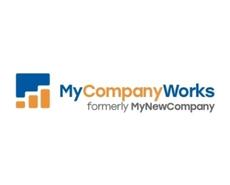 Best Overall Value
Simple and straightforward payments
100% Satisfaction Guarantee
98% customer approval rate
Pros:
Assistance, guides, and multiple resources for entrepreneurs who need it
100% Satisfaction Guarantee for the first month – you can choose to either have the issue rectified or get all of your money back
All formation documents are offered, like a personalized LLC operating agreement and even automatically generated minutes for your meetings
Business tax consultations – they help you with both state and federal tax
Startup Business Funding Consultation
Same day filing of all documents
Extra services with the basic package, like getting a federal tax ID and registered agent services are economically priced
Great customer support with an A+ BBB rating and thousands of positive customer reviews
Customer support is easy to reach
Compliance Lock Alerts to make sure you adhere to all business regulations in your state
Free guidebook with everything you'll need to run an LLC
Cons:
No initial free registered agent service period
Not the cheapest option out there
Some companies offer a free year of their registered agent service before they start billing you for it
MyCompanyWorks Customer Reviews
As of right now, MyCompanyWorks has 4.9 out of 5 stars on Shopper Approved with over 3386 five-star reviews, no one-star reviews, and only two 2 star reviews. Here are some of the things customers are saying about MyCompanyWorks lately:
"I chose this service because, out of al the companies I researched, this seemed to offer the most for the fairest price. … MyCompanyWorks WANTS you to be independent and successful where as other companies want you to rely on their services to be successful so they can become more successful. This was the fairest trade off I could find anywhere…"

Joshua H.
"Detailed and easy to understand layout of provided services. Took me less than an hour to sign up for LLC."

Hamza A.
"Has been the easiest, no fuss, no muss experience ever!"

Jared A.
Even the two star reviews aren't bad, look at this one:
"Quick and easy"

Anonymous
MyCompanyWorks LLC Service Review
Review of MyCompanyWorks
| | | |
| --- | --- | --- |
| Overall Pricing and Value | | 90% |
| Cost Value | | 60% |
| Customer Support | | 95% |
| Ease of Placing an Order | | 80% |
| Included Features | | 90% |
In this section, we're going to take a deeper look into whether MyCompanyWorks is the right business for you or not, and talk about some of their services.
Is This Brand Right For You?
This business is right for everyone looking for a good LLC formation service as well as registered agent services in the long run, but with a little extra guidance. With their tax consultation offering, their free handbook, compliance alerts, and many other assistance tools, they make it easy for you to establish and run a business while keeping the operations in accordance with federal and state laws.
Cost Value
While MyCompanyWorks is the most attractive option for people who feel like the handbook, expedited filing of their documents for fast LLC formation, and a lot of the services unique to MyCompanyWorks LLC are valuable tools, they're not the cheapest option on the market. That would be ZenBusiness, with plans as cheap as $39 per year and customer service reviews, and a reputation that rivals MyCompanyWorks itself in that regard. They do, however, charge extra for things like same-day filing, even if they're known for quick LLC formation as well.
Customer Service
MyCompanyWorks has stellar customer service stats and offers a Customer Satisfaction Guarantee that is valid for a month. Most of the businesses who have availed their LLC formation and registered agent services have many good things to say about the company, which is reflected in their 4.9 stars on Shopper Approved, and their A+ rating with the BBB.
Ease of Use
The organization offers an easy-to-use dashboard for customers and the initial sign-up process is easy too. Customers choose which service they want – LLC formation or any other type of company, and they choose the state they're located in. They're then redirected to a page where they can see how much each of the three packages offered by the company would cost, what each offers, how much the state processing fees are going to be, and other important details.
Once you've selected the appropriate service, you're taken to a page where you enter all of your business details and are good to go. Customers say that the whole process takes under an hour, which is pretty quick.
Included Features
MyCompanyWorks offers some of the best features when it comes to offering guidance and answers to new business owners who are unsure about how to operate their business. These features include some that aren't offered by any other registered agent services, which makes them an ideal choice for organizations that are looking for some extra guidance.
They also offer typical registered agent and business formation services at economical rates that aren't out of the ordinary for what is the industry norm. This includes registered agent services at $99 per year, and business forms and tax guides for $49. You can also get free domain hosting, unlimited name availability search, a free logo for a limited time, and many other legal services with ease. Their online portal comes with online order tracking and a very accessible dashboard that anybody can easily use and understand.
All things considered, this can be a great option if cost-saving isn't your number one priority and you want some extra help keeping your business in compliance with the law, but still want affordable LLC services.
Overall
MyCompanyWorks serves a very particular kind of customer, but it has established a reputation as one of the top registered agents and LLC formation services in America across various states. They offer a great and cost-effective basic package with affordable additional services, have customer service that is easy to reach within business hours, and an overall pleasant experience doing business with them.
2 Top LLC Alternative
| | | | |
| --- | --- | --- | --- |
| | ZenBusiness | Northwest Registered Agents | MyCompanyWorks |
| Basic Plan | $49 | $39 | 39$ |
| Mid-tier Plan | $179 | Variable by state | 39$ |
| Comprehensive package | $299 | Variable by state | $279 |
| EIN | $70 | $50 | Nil |
| Registered agent service | Free for the first year | Included in paid packages | $99 per year |
| Detail | Read Review | Read Review | Read Review |
| Link | | | |
ZenBusiness:
ZenBusiness offers one of the most basic "starters" packages for $49 per year, which includes all the essentials someone needs for LLC formation. Even though it's a newer company compared to the rest of the big players in the area, having been established in 2015. It has quickly established itself as a quick, cost-effective, and high-quality option for basic LLC formation and registered agent services.
NorthWest Registered Agents
This organization has been in the business since 1998 and offers not only high-quality services at a competitive rate but also the trust and reliability that comes with working with an organization this old and well-established. It also offers services like Trucking Agent Coverage that aren't offered in other places and is a good place to look into if you're looking for cheaper options than MyCompanyWorks.
Conclusion
While not the cheapest option for a registered agent and LLC formation service, it is certainly a good option for anyone looking for extra guidance and helps with running their operation.
Frequently Asked Questions (FAQs)
Does MyCompanyWorks have any hidden fees?
MyCompanyWorks prides itself in being transparent in its pricing structures and not having any annoying upsells. They charge what they say, and their terms and conditions are easy to read, even for people who don't understand business jargon.
Is MyCompanyWorks best for me?
MyCompanyWorks is best for you if you're interested in top-notch business formation and compliance assistance, guidance, consultations, as well as not too worried about finding the cheapest option out there. While fairly priced, you can find services like ZenBusiness that are cheaper and offer more basic packages with competitively priced add ons if you need some extra services not included in one of their packages.
How far does their Customer Satisfaction Guarantee extend?
Their customer satisfaction guarantee lasts a month, but they continue to provide top-notch services and assistance throughout your time working with them. During this time though, you can choose to either have MyCompanyWorks fix the issue you're experiencing or have them fix whatever issue it is you're having.
ABOUT THE AUTHOR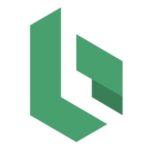 ABOUT THE REVIEWER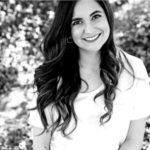 Jazmin Castello holds a Master's degree in Business Management, owns two companies, and has also published a self-help book. When she is not working or writing, she likes to spend time with her family and to travel.