Bank of America Business Checking Account 2023 Review
All products recommended by Bizreport are selected by our editorial team, independent of our parent company. Some of our stories include affiliate links. If you buy something through one of these links, we may earn an affiliate commission.
Pros
Unlimited fee-free electronic transactions
Monthly fees can be waived
Cons
No free business checking account option.
Fees for outgoing wire transfers are not available online.
Offers unlimited free electronic transactions

Higher limit on cash deposits

Multiple digital tools are available 

Suites small businesses very well
Founded in 1998

It is in the banking industry

Headquarters are in Charlotte, NC

Available across multiple US states
Bank of America has a rich history of meeting the needs of many Americans and their businesses. It is why when you are thinking of a business checking account, you have to consider Bank of America.
The business checking accounts from the bank are Business Advantage Relationship Banking and Business Advantage Fundamentals Banking. It is only until you understand the differences between these two accounts can you pick the correct one.
There are many advantages to using this bank for your small business as we shall see later. By the end of the guide, you will have enough information to decide on which is the best account for you. Let us learn more about Bank of America business checking accounts.
Bank of America's Advantages
Here is why you should consider the business checking accounts from the bank.
You enjoy fee-free transactions on those done electronically
The bank has a huge network of branches across the country
There is a high cash deposit limit on both account types
Applying for an account can be online, in person, and over the phone
You can access a wide range of digital tools to manage your account better
Bank of America's Disadvantages
Bank of America can have a few downsides too. Here is what to expect:
The two business checking accounts will have monthly fees added onto using them. So, check out this figure before settling for an account.
You may also face additional fees on withdrawals, overdrafts, and so much more. As much as such fees are common, make sure you know more about them first.
Bank of America Overview
Best Overall Value
Offers unlimited free electronic transactions
Higher limit on cash deposits
Multiple digital tools available
Suites small businesses very well
Bank of America Business Customer Reviews
"I can fulfill all my banking needs from their online portal. But yes! the check takes long to come. I have received my checks which I order from their website after 8 days. We expect a lot been better service from a renowned bank."

Adrian Rivera
"This is a great bank that value customers with some money in the account."

Amber Heaps
"Bank of America, notably in Washington DC: The Georgetown Wisconsin Branch is the best!! First of all, they care. Secondly they get the job done. There are other branches around who give grey information… but this branch they answer the questions and if they don't know they find out! The best BOA in the District and all BOA locations around the country should exemplify their professionalism, dedication and care for the community they serve!!!"

Kaia Cane
How Bank of America Checking Account Works
The Account Types
Bank of America is among the best banks for getting yourself a business checking account. Well, the good news is that you get several options if you need this type of account for your business. The two main options are;
Business Advantage Fundamentals Banking
Business Advantage Relationship Banking
So, the business would benefit from either account that you decide to pick. You should check at the features of each account type from Bank of America to settle for one that suits your needs better.
Branch Locations
When someone chooses a bank, they hope to get easy access to the bank whenever possible. This bank has made it easy to get its branches. You will come across over 4000 branches in the U.S alone. The Bank of America ATMs are over 17,000 making it so easy to get your money whenever you want.
The Application Process
The two main checking accounts mentioned above are not hard to get. You will have to apply for any of the accounts by completing an online form from the bank. A representative from the bank will get in touch on the next steps. Alternatively, simply walk into a physical branch and open an account.
During the application process, you will have to fill in basic information about yourself and the business too. This can include the social security number, employer identification number, the state in which the business was formed, and more. Any other information that the bank needs will be on the form for you to fill out.
Ensure that you always give the right information to ensure that you get the account set up appropriately.
Account Approval
You do not have to worry so much about account approval. So long as you filled in the correct information that the bank wants, the approval should be fast.
Once the account is approved, you should be able to start making deposits. You can do a wire transfer from another existing account with the bank or use checks, MasterCard or Visa debit cards, and so much more.
For those who order a debit card or checks for their businesses, they should be available within 5 business days. Others also opt for online banking to ensure that they can always access their money with ease while in different places.
For those who may want to get more information about the different banks, consult with the customer support service. The bank has always received good ratings on their customer support team. Only once you have all the important information is when you can open an account
Bank of America Service Review
Review Bank of America
| | | |
| --- | --- | --- |
| Overall Pricing and Value | | 96% |
| Cost Value | | 90% |
| Customer Support | | 92% |
| Ease of Placing an Order | | 96% |
| Included Features | | 90% |
Bank of America Checking Account Features
Other than what is mentioned above, the Bank of America will have many other features for you to like about its business checking accounts. Even though some might be worried about the possibility of a monthly fee, look at its other features to see why it can be a good account for your small business.
Electronic Transfers
Any Bank of America business checking account will enjoy unlimited free electronic transactions. Since we live in an era where you would want to do regular electronic transfers, it is good to know that you will not have to pay anything to do so.
This feature applies to the Business Advantage Fundamentals account and Business Advantage Relationship account. The feature should mostly affect the ACH transactions, electronic debits, deposits, and so much more.
When other banks have set a limit on the monthly balance, monthly fee, and wire transfers, that should not worry you. You can enjoy unlimited transactions for both non-electronic and electronic transfers.
Cash Deposits
Bank of America offers more options in terms of those who want to do cash deposits. Taking the business advantage fundamentals account as an example, we find that you get fee-free cash deposits up to a certain amount. As for the business advantage relationship account, the limit is even higher for the fee-free cash deposits each month.
If you look at competitors such as Chase and Wells Fargo that offer similar account options as Bank of America, their business checking accounts would have lower limits. Such can make it harder to transact business if you are always making cash deposits. Also, your combined average monthly balance would be easily affected.
Digital Tools
We live in a world where we now depend more on digital tools rather than what the past generation used. In the past, Bank of America ATMs were quite crucial. As much as it is still the case, digital tools can also help you access your business checking accounts without having to visit a physical branch or ATM.
Both the Business Advantage Fundamentals and Business Advantage Relationship Banking accounts will be offered with digital tools attached. The most common options are Zelle, Business Advantage 360, and Cash Flow Monitor.
Anyone would be happy to know they can enjoy mobile banking. Of course, this is the future and Bank of America is here to make sure that you get to enjoy it with the whole world. Do not worry so much about the minimum balance as you can see it online with the digital tools before doing any transactions.
Ease of Use
One thing you will appreciate about Bank of America business checking accounts is that they are easy to understand what they are all about. You can now consider the business advantage fundamentals or the business advantage relationship banking to use for your business.
If you need other types of savings accounts or merchant services, the support team would quickly jump in to help a client make the right decision.
From the official bank website, you will get all the important information about these two bank account options. You can be sure that a bank account such as the business advantage savings account would help your business grow.
Bank of America offers more account options Do not hesitate to check out its other bank accounts to find their suitability for your business.
Small-business Suitability
A small business would definitely need a business checking account. That is why small businesses would want their business savings banked by this bank. In addition to getting easy access to Bank of America ATMs, small businesses can get loans depending on how well they save with the bank. 
Small businesses will also love the Bank of America's business accounts for their ease of accessibility. They can always use digital tools to get all the services they have always wanted. 
The support team would still help you understand the business fundamentals of the account you are about to open. This can all happen online at times. No need to visit a brick-and-mortar branch all the time.
2 Top Bank of America Alternatives
The Bank of America might have some of the best small business checking account options, but it will always have some competition. Here are the alternatives you can get for the same account type.
| | | | |
| --- | --- | --- | --- |
| | Chase | Blue Vine | Bank of America |
| Monthly Fee | $15 | $0 | $16 – $29.95 |
| Minimum opening deposit requirement | $0 | $0 | $100 |
| APY | None | 1.20% on balances up to $100,000 | None |
| Bonus | $300 sign-up bonus | None | None |
| Open account online | Yes | Yes | Yes |
| Branch access | Yes | No | Yes |
| Detail | Read Review | Read Review | Read Review |
| Link | | | |
Chase
Chase bank is another top choice for those who need a good account as an alternative to what Bank of America offers. For the same account, you get a lower monthly fee. Also, there is no minimum deposit required when opening the account. You even get a signup bonus when first opening the bank account.
Blue Vine
BlueVine might not have a bonus, but it lacks a monthly fee. So, you can use its business checking account without worrying about the fee needed to maintain it. Also, no need to deposit anything during the account opening process. This should be a good choice also for those who want unlimited fee-free transactions
Conclusion
This review of Bank of America business accounts should help you see that the bank can help you get the best banking solutions for your small business. In case you want personal savings accounts, you can also get that too. You simply have to look at the company website to see which account type would serve you better.
The services Bank of America offers are also streamlined in a way that you would enjoy them. This is from opening the business checking accounts to transferring the money to other users. So, be sure that the support team would always help where necessary.
Go ahead and pick the best business accounts now that you know which ones are available.
Frequently Asked Questions (FAQs)
What is business advantage banking from Bank of America?
This type of service is meant to provide seamless business checking accounts to businesses. There are two types of accounts under the service to help tailor your banking needs even better.
How can you apply for a business checking account?
The bank has several ways you can do this. You can apply through filing a form online, a mortar and brick branch, or on the phone.
How long before the account is approved?
The applications are approved almost immediately. There are times the bank might need additional documents to approve the account, but it is often fast too.
Can I access the business checking account online?
Yes. Each of the accounts will come attached with a wide range of digital tools. So, you can always manage the account even better with such options
What are the options for depositing money into the account?
 Once the account is approved, you can deposit money to it via Visa or MasterCard debit card, cash, check, money order, or transfer from another bank. You could also use banking apps such as Zelle.
ABOUT THE AUTHOR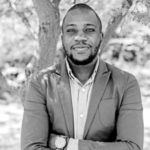 Billy Graham is a Highly skilled copywriter/editor with over 8+ years of experience working for content mills, direct clients, and SEO marketing agencies alike. Possesses extensive expertise in crafting unique copy, exceeding editorial goals, and delivering first-rate client-focused service in results-driven content production. Specialties include gaming, branded content, short-form to long-form copywriting, call-to-action, buying guides, how-to – articles, product reviews, and comparisons, copy editing, proofreading, complete QA, and in-depth research.
ABOUT THE REVIEWER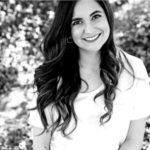 Jazmin Castello holds a Master's degree in Business Management, owns two companies, and has also published a self-help book. When she is not working or writing, she likes to spend time with her family and to travel.
+ 1 sources
Bizreport Advisor adheres to strict editorial integrity standards avoids using tertiary references. We have strict sourcing guidelines and rely on peer-reviewed studies, academic research. To ensure the accuracy of articles in Bizreport, you can read more about the editorial process here.
Proquest.com. (2022). Driving Organic Growth at Bank Of America – ProQuest. [online] Available at: https://www.proquest.com/openview/13fc1b57c69aa3967f4e7b499e0e07e9/1?pq-origsite=gscholar&cbl=34671 [Accessed 16 Feb. 2022].