Reviews 7 Best Crypto Savings Accounts In India 2023
Crypto.com
Best Overall
Uphold
Good for Staking
Nexo
Best Crypto Bank Experience
When you place money in a crypto savings account, it's similar to opening up a typical savings account in a bank or other financial institution. However, most crypto savings accounts will hold your funds in stablecoins rather than the fiat currency like USD. Because of this, people from all around the world can open up crypto savings accounts.
Plus, the best crypto savings accounts that we will discuss below don't require a high minimum initial deposit, and they typically don't charge monthly maintenance fees. There don't tend to be too many requirements when opening up an account, and you can generally do so fairly quickly.
Another bonus is that many of these crypto savings accounts have other types of products or services that you can take advantage of, including crypto trading and investing.
Before you place your money in any crypto interest accounts, make sure you fully do your research and understand the risks involved so you do not end up losing your capital unknowingly. Look for crypto savings accounts that have FDIC insurance or have some other form of insurance or secured deposits, as you don't want to put your money into a scam.
7 Best Crypto Savings Accounts In India 2023
Top 7 Crypto Savings Accounts That Save You Money In India December 2023
Crypto.com
Read Crypto.com Reviews
The cryptocurrency savings account in Crypto.com is one of the best crypto savings accounts out there. They make it easy for customers to access the crypto in these savings accounts to use in stores, and they can earn up to 14.5% p.a. by holding their CRO token, or 8.5% p.a. on all other stablecoins.
Offer many other crypto products aside from their crypto savings accounts
Great educational materials
Great fees when holding CRO
High fees on coins not CRO
Crypto.com is a widely-known crypto exchange, users can also open up a crypto savings account on the platform aside from taking advantage of their other products.
Users can earn passive income from their crypto-based savings accounts, which are easily funded with fiat currency. Plus, customers will get a credit card that they can use to easily spend and use their crypto wallets both in stores and ATMs.
If customers stake between $400 and $40,000 in CRO, they can earn 1-5% APY on their crypto savings.
Uphold
Read Uphold Reviews
Opening up a crypto savings account with Uphold also allows you to trade crypto, metals, currencies, and equities from one centralized location.
Fast account set-up
Low minimums
Rewards debit card
Limited crypto available for staking
Spread fees could be lower
No staking for US customers
Uphold is a cryptocurrency exchange that has a crypto savings account for its users to take advantage of, in addition to its other products and services.
The platform lists over 200 crypto assets, and Uphold customers can earn additional crypto rewards of up to 19.5% by staking their crypto savings. The spread fees can be higher than other platforms, so it's not the best for active traders–however, this means it's a good option if you are looking for a crypto savings account and want to earn interest on your holdings.
Nexo
Read Nexo Reviews
Nexo has one of the top crypto savings accounts, helping customers earn interest on the assets held in their crypto wallets. Customers in the Platinum Loyalty Tier can earn interest of 16% APY. Plus, Nexo allows you to take out crypto loans using the savings accounts as collateral.
Insured deposits
NFT lending platform
Good rewards program
They could offer more cryptocurrencies
Earn Interest produce for new US customers has been paused
Nexo offers some of the best APY on their crypto savings accounts and operates somewhat similarly to a cryptocurrency bank. In addition to earning interest like with traditional savings accounts, Nexo customers can also earn 2% back on all purchases made with crypto.
They make it easy to use the rewards, too, not even requiring you to sell the crypto in order to use it in stores. Because of this, they have one of the best crypto interest accounts that is widely trusted and has incredible utility.
KuCoin
Read KuCoin Review
Kucoin has one of the best crypto savings accounts and lists over 700 different cryptocurrencies. They are known for their low trading fees and minimum deposit requirements. Customers can open up a crypto savings account on Kucoin with KuCoin Earn, offering attractive opportunities for passive income.
Low fees
Low minimum required deposit
Easy to use for beginners
Kucoin was one of the earlier crypto exchanges out there, which was founded in 2013. They offer a number of ways for customers to fund their accounts.
Users can create a type of crypto savings account on KuCoin with their hosted wallets, or, they can earn a good amount of interest through KuCoin Earn. With this product, KuCoin customers can earn over 100% APY on 50 different types of crypto that are held in their wallets.
The differentiating factor with KuCoin's crypto savings account is that new tokens can be listed on the platform, which pays savings interest on the assets. With this, users can typically earn a higher APY on newer projects or tokens.
Coinbase
Read Coinbase Reviews
Opening up a cryptocurrency savings account with Coinbase is one of the most popular options out there. Even though they are mostly known for being a digital wallet, their savings account option is growing in popularity.
Easy to use
Great digital wallet
Regular rewards payouts
Not the highest crypto interest rates on their savings account
With Coinbase crypto savings accounts, select customers in the US can earn up to 1.5% APY on USDC. They make it a point to note that they don't lend out USDC, so customers can view their savings accounts as a way to earn interest on their crypto wallet in between transactions.
Coinbase is known for being beginner-friendly, meaning it's easy to get started on the platform and earn free crypto through their Earn program.
YouHodler
Read YouHodler Reviews
The crypto savings account offered by YouHodler is one of the best out there. They have six stablecoins on the platform for saving and borrowing, in addition to other assets like fiat currencies.
Insured deposits
Use crypto savings for collateralized loans
High earning potential with Multi-HOLD feature
They could offer more cryptocurrencies
Not available in the US
Another alternative to traditional savings accounts, the crypto saving account from YouHodler is one of the top options today. This platform has one of the best crypto savings accounts, allowing you to buy, sell, exchange, and get paid using cryptocurrency.
Users can also earn on their saved crypto assets in YouHodler, including up to 8.32% APY. By staking crypto on DeFI and liquidity pools, their customers can earn passive income on their crypto savings, another perk of the platform.
Their Dual Assets products offer a high earning potential on invested products, and users can even get loans in USD, other fiat currencies, or Bitcoin and Ether using their crypto assets as collateral.
BlockFi
Read BlockFi Reviews
Another great choice for crypto savings accounts, BlockFi offers a new way to save as opposed to a traditional savings account. Their customers can buy, sell, and earn crypto on their web or mobile platforms, with hosted wallets that let you hold or save digital assets.
Web platform or mobile app
No fees
No minimum balance
No crypto interest account like other platforms
Limited number of supported crypto
High withdrawal fees
There are many great perks to opening up a digital crypto savings account with BlockFi. Aside from being a stable place to hold your crypto deposits, you can also use the holdings as collateral for loans, in addition to using the crypto with a provided credit card that can be used at Visa merchant outlets or at ATMs.
Users like that the crypto savings accounts from BlockFi don't have any fees or minimum balance requirements, making it accessible to everyone, even more so than a traditional savings account in some cases.
It's important to note that US customers cannot earn interest on their crypto deposit, which some other platforms offer.
How Do Crypto Savings Accounts Work?
Now that you've seen what the best crypto savings accounts are, we can dive a little deeper into how these savings accounts work exactly.
Similar to a standard bank account you may have with a bank or credit union, a cryptocurrency savings account is a place where you can store your crypto deposits. In many cases, the companies offering cryptocurrency savings accounts will pay you interest on your deposits. This is in comparison to just holding your crypto in a digital wallet where you won't be able to take advantage of interest rates.
Each cryptocurrency savings accounts provider will have their own rules and regulations for the interest rates you can earn and on which crypto assets. Nowadays, many of the major crypto exchanges offer some sort of crypto-based savings accounts, as apparent from the above list of the best cryptocurrency savings account providers and crypto banks.
These platforms can offer you interest on your deposits because they will loan out your crypto assets to other users on their platforms, similar to what financial institutions do with a standard bank account when you deposit funds.
Keep in mind that there is risk involved with storing your funds in cryptocurrency savings accounts, even if the crypto savings account rates are attractive compared to the interest rates on your standard bank account.
Pros & Cons of Using Crypto Interest Accounts
Let's now go over some of the pros and cons of crypto-based savings accounts.
Pros
On the positive side, crypto savings accounts offer you more upside on the amount of interest you can accrue on your savings. This is probably one of the biggest draws of these types of accounts is the interest rate you could possibly earn.
Plus, it gives you a way to diversify your assets and investments aside from other markets like equities or bonds.
There is also a certain level of flexibility you can gain when you deposit crypto in these accounts, as it tends to be easy to convert your money to and from crypto to fiat as needed for liquidity reasons.
Cons
Since these types of crypto accounts do not carry FDIC insurance like most regular savings accounts from banks or other financial institutions, it can be much riskier to save money in these accounts. If the platform goes insolvent, as has happened on a number of occasions in recent years, account holders could lose their funds. So, this is a risk you will need to keep in mind before you open up one of these accounts–just like if a bank fails.
In addition, there may be security risks with these types of accounts, and you're also exposing your capital to the volatility of the crypto market depending on which coins you're storing your money in.
Plus, the regulations on the industry continue to evolve as regulators try to keep up with the innovation in the space. Because of this, many of these providers and crypto banks do not take on US customers given the restrictions in the country.
Differences Between Crypto Savings Accounts & Crypto Wallets
You may be wondering what the difference is between a crypto savings account and a crypto wallet.
For starters, when you deposit crypto into a crypto-based savings account, with most platforms, you are allowing the platforms to loan out your assets to other users in exchange for earning interest. Plus, there are other ways of earning, including staking your coins among other rewards offered.
On the contrary, a wallet is simply a piece of hardware or software where your assets are held.
Are Crypto Savings Accounts Safe?
There may be some concerns about how safe crypto savings platforms are and whether you should store your funds in them as opposed to traditional bank accounts.
You typically do not get the same deposit insurance–like FDIC insurance–on a crypto savings account as you would with a regular savings account from a bank or credit union. So, you could lose all your money if the platform goes under, which has happened to multiple exchanges in the past few years.
Make sure you fully understand the risks before opening up a new account with any platform, and are aware of the security features of the platform in addition to any deposit insurance they offer.
How to Choose The Best Crypto Savings Account?
Here are some of the things you should consider when choosing which crypto-based savings account you want to use.
APY Rates
Pay attention to the different interest rates that each platform offers, and the requirements for earning such rates–like holding for a certain period of time, holding certain coins, or other parameters.
Cryptos Supported
Each platform also supports different crypto currencies. So if you have certain coins in mind that you want to store your money in, make sure it's listed on your chosen platform.
Security
You should also note the security features of the sites, as you don't want your financial data or sensitive personal information to be put at risk due to faulty systems or less-than-ideal security measures.
Payout Schedule
Figure out what the payout schedule is as you accrue interest on your chosen site. If you're looking for more passive income, make sure to find the platforms that support this type of interest payout schedule.
Crypto Bonuses
Some platforms may offer bonuses when you sign up or open up a new account, so this is an additional perk to look out for aside from the interest rates that these providers offer.
Hidden Fees
Different sites will have different fee structures, so make sure you understand what those are before you start storing your money in a platform or making trades, as this could impact your bottom line.
Market Risks
As with any type of investment or financial instrument, be aware of the general and market-related risks that you're subjecting yourself to. This will differ depending on the asset that you invest your money in, so make sure you keep this in mind.
Wrapping Up
Opening up a crypto savings account offers customers a unique way to earn interest on their crypto assets, rather than just holding them in a wallet. Users still need to be aware of the risks of holding their savings in such accounts, though they're definitely worth looking into if you're looking for alternatives to bank accounts.
Frequently Asked Questions (FAQs)
How much of my savings should I invest in crypto?
As much as you are comfortable with based on your own risk tolerance. Beware that these accounts can be riskier than standard bank accounts, so only deposit money in crypto banks that you are okay with potentially losing. Only you know how much this amount is, so this is a personal decision each person must make on their own. 
Can you lose money in a crypto savings account?
Yes, you can lose money in a crypto savings account. Depending on the coins you're putting your money in and the crypto platform you choose, your funds could be impacted accordingly if the crypto markets see a lot of volatility, or the specific platform goes under and you lose your funds. 
Should I keep my savings in crypto?
Again, saving money in a crypto bank account is a riskier option than other methods of saving, so only do this if you are willing to put your capital on the line in exchange for earning higher interest rates. You can earn an upside on your savings, but you could just as easily lose it as well. 
ABOUT THE AUTHOR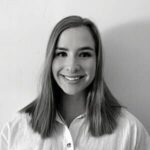 Bailey Schramm is a writer based out of Jackson Hole, WY, primarily covering topics and trends in financial services, business, and the blockchain. With a background covering stock market developments for a major FinTech company, she now provides SEO and content strategy services to financial service companies and tech startups.
ABOUT THE REVIEWER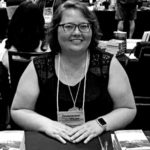 Kristina Knight is a freelance writer with more than 15 years of experience writing on varied topics. Kristina's focus for the past 10 years has been the small business, online marketing, and banking sectors, however, she keeps things interesting by writing about her experiences as an adoptive mom, parenting, and education issues. Kristina's work has appeared with BizReport.com, NBC News, Soaps.com, DisasterNewsNetwork, and many more publications.
+ 5 sources
Investor.gov. (2022). Thinking About Buying the Latest New Cryptocurrency or Token? | Investor.gov. [online] Available at: https://www.investor.gov/additional-resources/spotlight/directors-take/thinking-about-buying-latest-new-cryptocurrency-or.
Sec.gov. (2023). SEC.gov | Exercise Caution with Crypto Asset Securities: Investor Alert. [online] Available at: https://www.sec.gov/oiea/investor-alerts-and-bulletins/exercise-caution-crypto-asset-securities-investor-alert.
Sec.gov. (2018). SEC.gov | Investor Alert: Watch Out For False Claims About SEC And CFTC Endorsements Used To Promote Digital Asset Investments. [online] Available at: https://www.sec.gov/oiea/investor-alerts-and-bulletins/ia_secendorsements.
Investor.gov. (2021). Digital Asset and 'Crypto' Investment Scams – Investor Alert | Investor.gov. [online] Available at: https://www.investor.gov/introduction-investing/general-resources/news-alerts/alerts-bulletins/investor-alerts/digital-asset.
‌Investor.gov. (2023). Look Out for High-Yield Investment Program Scams — Investor Alert | Investor.gov. [online] Available at: https://www.investor.gov/introduction-investing/general-resources/news-alerts/alerts-bulletins/investor-alerts/look-out-high.