Best Forex Demo Accounts In Canada 2023: Top 10 Picks & Reviews
All products recommended by Bizreport are selected by our editorial team, independent of our parent company. Some of our stories include affiliate links. If you buy something through one of these links, we may earn an affiliate commission.
eToro
Best Overall
Plus500
Best for Non-US Mobile Users
AvaTrade
Best Virtual Funding Amount
When you're just getting started with forex trading, or even if you want to try out a new strategy as a seasoned trader, using a forex demo account gives you a great way to test out your ideas before going live with actual money.
While there are many trading platform options out there that offer a demo account, we will now recount some of the best available that you can check out for yourself.
10 Best Forex Demo Accounts In Canada 2023
What is Forex Trading?
Let's first start by discussing what forex trading is before we dive into the best forex demo accounts.
Forex trading is a type of investing where traders exchange currency pairs, speculating on their underlying value to try and make a profit.
What is a Forex Demo Account?
A trading demo account is a tool that enables an investor to test a trading platform prior to financing the account or placing trades.
We will now go over some of the best forex demo accounts out there that you can choose from.
Top 10 Best Forex Demo Accounts In Canada September 2023
eToro
eToro is our choice for the top forex demo account out there. This is owing to their easy-to-use platform for forex trading, the number of assets available to users with a forex demo account, and the copy trading features once users go live with a real money account. The educational resources they provide are also a good fit for demo account users who are just getting started with forex trading.
Plus500
Plus500 specializes in accounts for trading CFDs for stocks, forex, ETFs, options, indices, crypto, and commodities. They offer over 1,000 tradable instruments to demo account users, and users retain access to demo accounts indefinitely–there is no time limit to how long it can be used. For this reason, even an experienced trader can utilize this forex demo account as a way to benchmark performance over time.
AvaTrade
AvaTrade gives users a large amount of virtual funds that they can use to practice trading within a simulated trading environment, offering a ton of flexibility to novice traders and pros alike. In addition, AvaTrade supports a wide range of trading platforms, including MetaTrader, unlike some brokers on this list.
Oanda
Oanda also provides a substantial amount of virtual money for users to take advantage of, giving them a lot of flexibility with their demo account as they test out their trading strategy. Oanda's demo account is available either via browser or mobile app, which is another plus to their platform.
FXCM
FXCM is based out of the UK and is best known for their spread betting and copy trading services. They support forex and CFD trading on over 40 currency pairs, and CFDs on crypto, stocks, indices, and commodities in their demo account. The educational resources they provide to users with a demo account are top-notch and support the MetaTrader 4 suite.
RoboForex
With the RoboForex demo account, users gain access to the advanced features of the MetaTrader 4 platform. This practice account includes all the features and tools that would be available with a live account from the broker, giving a realistic view of what it could look like once you start trading with real money.
EasyMarkets
As the name might suggest, EasyMarkets is one of the easiest trading platforms for beginners in the forex market, including their demo trading account. EasyMarkets was one of the first trading platforms to emerge in 2001, so they've been around for a while and have a long-standing reputation.
Capital.com
Capital.com is known for being a top CFD broker. They offer over 6,000 tradable assets, in addition to their feature that supports spread betting in the UK. For newcomers, the 24/7 customer service, excellent training guides, educational materials, and other factors make it a great choice for beginners who are learning about trading currency pairs and getting active in the forex markets.
IG Markets
IG Markets not only is a great trading platform for forex traders, but they also have one of the best forex demo accounts for beginners to check out. Compared to many of the other forex demo account brokers, they do support US clients, and they also provide free courses, webinars, and more to help you use the demo account to its full potential.
Exness
Exness has a versatile demo account that is just as helpful to advanced users as to those new to the markets. If you want to learn to trade forex, this can be helpful with the various tools on the platform, and advanced users can test out different features and strategies at once.
Why is a Forex Demo Account Important to Beginners?
Many forex brokers offer a demo account to users, but what makes this so important? Trading forex, like any other investment activity, involves risks. Especially given the volatility of the forex markets and instruments like CFDs, there are particular risks associated with this type of trading that investors need to be aware of.
As such, when you open a demo account, you're giving yourself the chance to practice and test things out before going live in retail investor accounts with your real money. With a successful forex practice account, you don't have to put your own capital at risk when you're still doing research into the markets and learning your way around the various financial instruments.
Wrapping Up
If you want to start trading forex and test trading strategies before going live in retail investor accounts, consider the above list of the best demo accounts out there. Many of them are free to access from most brokers, and allow you to do some much-needed market research into forex trading strategies before you put your capital on the line.
Even for an advanced trader looking to switch up their trading style, you can use the demo account as a way to test out different trading strategies at once with virtual funds.
Frequently Asked Questions (FAQs)
ABOUT THE AUTHOR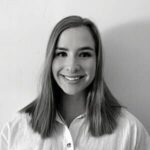 Bailey Schramm is a writer based out of Jackson Hole, WY, primarily covering topics and trends in financial services, business, and the blockchain. With a background covering stock market developments for a major FinTech company, she now provides SEO and content strategy services to financial service companies and tech startups.
ABOUT THE REVIEWER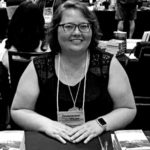 Kristina Knight is a freelance writer with more than 15 years of experience writing on varied topics. Kristina's focus for the past 10 years has been the small business, online marketing, and banking sectors, however, she keeps things interesting by writing about her experiences as an adoptive mom, parenting, and education issues. Kristina's work has appeared with BizReport.com, NBC News, Soaps.com, DisasterNewsNetwork, and many more publications.
+ 5 sources
SEC OFFICE of INVESTOR EDUCATION Investor Bulletin: Foreign Currency Exchange (Forex) Trading For Individual Investors. (n.d.). Available at: https://www.sec.gov/investor/alerts/forextrading.pdf.
Investor.gov. (2018). Investor Alert: Watch Out For False Claims About SEC And CFTC Endorsements Used To Promote Digital Asset Investments | Investor.gov. [online] Available at: https://www.investor.gov/introduction-investing/general-resources/news-alerts/alerts-bulletins/investor-alerts/investor-10.
Investor.gov. (2021). Digital Asset and 'Crypto' Investment Scams – Investor Alert | Investor.gov. [online] Available at: https://www.investor.gov/introduction-investing/general-resources/news-alerts/alerts-bulletins/investor-alerts/digital-asset.
‌Cftc.gov. (2021). Customer Advisory: Eight Things You Should Know Before Trading Forex | CFTC. [online] Available at: https://www.cftc.gov/LearnAndProtect/AdvisoriesAndArticles/CustomerAdvisory_MustKnowForex.html.
Cftc.gov. (2023). Fraud Advisory: Foreign Currency (Forex) Fraud | CFTC. [online] Available at: https://www.cftc.gov/LearnAndProtect/AdvisoriesAndArticles/fraudadv_forex.html.