Best Forex Trading Platform 2023: Top 7 Picks & Reviews
All products recommended by Bizreport are selected by our editorial team, independent of our parent company. Some of our stories include affiliate links. If you buy something through one of these links, we may earn an affiliate commission.
eToro
Best Overall
CMC Markets
Most Affordable
IG Markets
Best Premium Platform
Trading forex offers a lot to investors who want to take advantage of the differences in currency values around the world and speculate on future movements in the forex market. In order to do so effectively and efficiently, it's important to utilize the best forex brokers and trading platforms. Continue reading below as we cover the best forex brokers out there today, and how you can compare them all to find the best forex trading platform for you.
Read More: Best Forex Robots 2023
7 Best Forex Trading Platforms 2023
Top 7 Best Forex Trading Platforms September 2023
Etoro
eToro is a great option for those who are new to the forex market to get involved. Many like it because of the social investing feature that allows you to duplicate the trades of top investors on the platform. Overall, it is a forex broker that is easy to use and widely trusted.
Social investing to duplicate trades of winning investors
Commonly used in the industry
Simple and easy-to-use interface
Research tools could be better
Not as many currency pairs as others
Not widely available across the US
eToro is a comprehensive yet simple-to-use platform that has over 3,000 different assets that you can trade. These include CFDs, currency pairs, and ETFs. Many like the educational side of their platform for beginners, though some of their research tools aren't as advanced as what you can find with other trading platforms. However, it's still one of the more affordable options on the market and continues to be widely used across the industry.
CMC Markets
Read CMC Markets Reviews
CMC Markets is viewed as one of the most low-risk and low-cost trading platforms. Most forex brokers don't cause as low of fees as CMC Markets, which can especially be great for those who are beginning before they become active traders.
Good pricing
Low-cost commissions
Large product catalog
Security features could be better
Can't duplicate trades from other investors
High US index for CFD spreads
CMC Markets is an excellent trading platform, especially for novice traders given their affordable pricing. Even though they are low cost, they still have a large product catalog that allows customers wide access to the financial markets and forex pairs they could want, including EUR/USD, the most common.
The platform has great educational resources, though this may not be very valuable to experienced forex traders. However, as an online broker, it is a great option if you're just getting started in the global foreign exchange market.
IG Markets
Read IG Markets Reviews
IG Markets is one of the best forex brokers, especially for retail traders and seasoned investors who have experience in the forex markets. Other trading platforms don't have the same research and tools available to users like IG Markets.
Widely used across the industry
Public Company
Good reputation and trusted forex broker
Some manual configuration needed
More tradeable instruments with other online forex brokers for MetaTrader
IG Markets is a trusted forex broker, supported by the fact that it's a public company and highly regulated in the industry. Users of IG Markets can feel confident that they're using a reliable and trustworthy platform that has high credibility among investors. The overall user experience using their platform is great, and they continue to be one of the leaders in the market for forex traders.
Saxo Bank
Saxo Bank is a leading forex broker with an excellent trader workstation that advanced traders will enjoy. However, there is a very high minimum deposit requirement, which only increases at each different account level.
Low-risk platform
Over 40,000 trading instruments are available
Great customer service
Very high minimum deposit
Minimum deposits increase at every different account level
This is a great trading platform, though there is a high ticket to entry: a $10,000 minimum deposit requirement. If you can get past this, then traders can enjoy the thorough trading tools they offer, trading signals, a large number of assets that can be traded, and great pricing and customer support.
Because of the minimum deposit, this is a highly exclusive platform largely to professional traders, though users like it for its reliability and the large number of CFDs and currency pairs available.
XTB Online Trading
XTB is mostly used for trading CFDs, though users can also trade stock and ETFs on the platform without paying commissions. However, XTB can only be used in Europe, so US traders miss out on this platform.
No minimum deposit
Free withdrawals above a certain amount
No monthly account fee for trading CFDs or other assets
Not available in the US
Only one type of account is available
Withdrawal only available by bank transfer
If you live in Europe and want to trade CFDs, XTB is a great option. Forex and CFD traders in the EU can enjoy commission-free trades of up to 100,000 euros a month, which isn't seen by most other forex brokers in the region.
They also have a great and easy-to-use mobile app and web platform, and the demo account they allow to users means it's a great option for beginners who are just starting to hone in on their investment strategies for forex.
Overall, it's viewed as a very safe, trustworthy, and transparent platform because it has been on the market for a long time and is publicly traded.
IC Markets
Read IC Markets Reviews
IC Markets is known for its great and affordable pricing and algorithmic capabilities. The platform supports many different third-party tools and plug-ins, making it a comprehensive online trading platform.
Competitive Pricing
Third-party research and other plug-ins
More than 3,500 symbols are available
Not as many educational resources as other platforms
Research could be more in-depth
IC Markets is a favorite among algorithmic traders, especially given its great pricing and ability to scale with the platform. They have a great number of third-party plug-ins and tools that can be integrated into the platform. However, some users note that the resources and research available on the platform aren't as good as some of the other retail investor accounts on other platforms with more advanced trading tools.
FOREX.com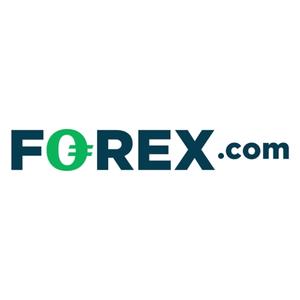 Read FOREX.com Reviews
FOREX.com is an online broker for forex trading that is widely used and trusted. It is very reliable, as it is a subsidiary of the public company StoneX. The offerings of its trading accounts will depend on where you're located, and whether you have the MT5 version or not.
Multi-asset offerings
Mobile app for online currency trading
Free performance analytics
Education on the US site is not as good as in the UK
Limited asset offerings in the MT5 version
Not as much video educational content as in other trading services
FOREX.com is a great brokerage that helps traders make currency trades. Many traders like them for their multi-asset offerings, and it has a long and trusted history. They offer over 80 currency pairs and a number of other CFDs, though this isn't available to traders in the US. They are a leader in the field when it comes to market research, which is a great benefit to those on the platform.
What is Forex Trading?
This is the exchange of one currency to another for investing purposes. Forex traders will speculate on the underlying value and future price movements of a currency pair in order to make money.
What is a Forex Trading Platform (Forex Broker)?
This is where forex traders will go to actually execute the trade. These platforms connect both parties in the transaction, though they each have their own perks and drawbacks.
Why Do You Need a Platform for Forex Trading?
When you're utilizing a forex trading strategy for your personal wealth, using one of the platforms listed above can be highly beneficial. Accessing the foreign exchange markets on your own may be challenging, so using one of these brokers will facilitate your transaction, and maybe even allow for crypto trading on their proprietary trading platform.
Are Forex Trading Platforms Reliable?
Forex platforms that are regulated and licensed are trustworthy and reliable. They can even be more reliable than making the trade on your own. Plus, they may have a customer support team to help you with any issues and offer other research features and tools to help you make better investment decisions with the forex brokerage, especially for active traders.
How Do You Know If Your Forex Broker is Regulated??
The world's biggest financial market is the foreign exchange market, or FX market. Since there is no single organization or organization in control of the Forex market, it is a decentralized market. Many trading platforms have evolved since the Internet's inception, giving investors the chance to trade foreign exchange online. Traders must set up an account with a Forex broker in order to participate in this market. However, traders may be at danger because some brokers may not be regulated.
A crucial component of forex trading is regulation. To protect the funds of their clients, regulated brokers are expected to abide by a number of laws and standards. Regulatory agencies watch over the actions of forex brokers and make sure they abide by the rules. Licensed forex brokers usually carry a seal of approval from a regulatory agency at the bottom of their sites and display the ID numbers of their licenses.
You can make sure they are working with a reliable and trustworthy forex broker by following these measures.
To determine the regulatory status of a forex broker following steps should be followed:
Investigate the regulatory body
It is crucial to investigate the regulatory organization in charge of the broker in question before creating an account with them. Different governing agencies from various nations regulate forex brokers.
Examine the broker's website
The next step is to visit the broker's website after determining the regulatory organization that supervises the broker. The regulatory status of regulated brokers must be made clear on their website.
Verify the broker's regulatory compliance
The next step is to confirm the broker's position with regard to regulation after locating the regulatory information on the broker's website. To accomplish this, go to the website of the regulatory authority that controls the broker. The majority of regulatory organizations maintain an online searchable database of regulated brokers.
Verify the broker's compliance history
It is critical to investigate the broker's compliance history in addition to confirming the broker's regulatory status. Enforcement proceedings taken against brokers who broke the law are frequently made public by regulatory agencies. The broker's license may be suspended, fined, or revoked as part of these sanctions.
Examine commentary and ratings
Last but not least, it's critical to examine testimonials and feedback from other traders who have employed the broker's services. Consult the reviews posted on unaffiliated websites like ForexPeaceArmy, Trustpilot, and FPA. These websites enable users to discuss their interactions with forex brokers.
To sum up, it's crucial to determine a broker's regulatory status before choosing one. To safeguard the security of their clients' cash, regulated brokers must abide by a number of rules and regulations.To determine whether a forex broker is regulated, learn about the regulatory body that supervises the broker, look up regulatory information on the broker's website, confirm the broker's regulatory status on the regulatory body's website, look into the broker's compliance history, and read reviews and comments from other traders.
What's the Difference Between a Dealing Desk & an Agency Broker?
Selecting a Forex broker can be difficult since you must first decide what kind of broker you want to use. As a result, there are several types of forex brokers, which can be classified into dealing desk and no dealing desk brokers.
Dealing Desk Broker (DD)
A dealing desk Forex broker, also known as a market maker, is a broker who takes the opposite side of a client's trades by setting the bid and ask price and watching for a trader who wants to benefit from these predetermined conditions.
Forex dealing desk brokers essentially make money by buying at lower prices and selling at higher prices, as well as by utilizing the spreads between the bid and ask prices.
Dealing desk brokers typically don't execute your order on the actual foreign exchange market, instead keeping it within their own internal liquidity pools. Thus, the degree to which you trust your market maker broker will largely determine how well a trading desk executes.
No Dealing Desk Broker (NDD)?
A non-dealing desk broker, often known as an ECN broker or an STP broker (straight through processing) is the opposite of a dealing desk broker. Brokers who operate without a dealing desk (NDD) DO NOT transmit orders from their customers through a dealing desk. The buy and sell orders are instead sent directly to the forex market by NDD forex brokers (via liquidity providers, banks, other brokers, etc.). Although the services offered by these brokers vary a little, they are similar in that they don't take the opposite side of their clients' deals. As an alternative, they collaborate with liquidity providers to provide their clients flexible spreads and to pair them with other traders who want to take the opposing side of a transaction
How to Choose The Best Forex Trading Platform?
If you're looking for the right forex trading platform, continue reading below as we describe how both experienced traders and newcomers can discover the top forex brokers out there.
Licensed and Regulated
There are many regulations that are imposed on online brokers, so make sure you're only using a platform that is legitimate and licensed. Common regulatory bodies include the Commodity Futures Trading Commission (CFTC), among others, so keep an eye out for these certifications.
These regulations are set forth to keep the integrity of the currency markets and forex platforms compliant with related laws.
Price
The cost of a forex broker will be an important part of comparing to find the best broker. An online forex broker may charge a number of different fees and commissions on trades, so be sure to compare what these are so you find the right platform to fit your budget. Many will seek out a platform with low trading costs, though this doesn't always mean it's the best forex broker.
Security
If you want to trade forex successfully, you should do so on a platform that is safe and secure. These platforms have your money and other valuable personal information, so you shouldn't trust just any software program out there with your sensitive data.
Currency Pairs
If you want to begin trading foreign exchange on one of these platforms, make sure they include the forex pairs you're interested in, like EUR/USD. If not, you may have to find another more advanced trading platform.
Transaction Execution Speed
You will also want to know the transaction execution speed of a platform before using it. Timing is everything when trading forex, so you need to know that the trades will be made quickly in order to take advantage of an opportunity when it occurs.
Minimum Deposit
Each broker will have its own minimum deposit requirement, which could be a hurdle for some investors and add to the trading costs of being in the forex market.
Demo Account
Demo accounts can be very beneficial, even for the most advanced forex traders. This allows the forex trader to make mock trades and test out their strategies, without any impact on their actual money. Not all brokers will offer this, though the ones that do are very helpful.
Mobile Compatibility
The best forex broker for many traders will be the one that has a mobile app capability so they can make trades of currency pairs on the go.
Customer Reviews
It's also important to check out the customer reviews and see what past users have to say about a platform's customer support team, trading costs, currency pairs available, and whether it supports automated trading strategies.
Final Thoughts
If you want to find a place to trade forex online, consider the list above of the best brokerages available. They each vary in pricing, account structure, perks, and more. So, be sure to do your own research to check out which one's right for your needs.
Frequently Asked Questions (FAQs)
Is Interactive Brokers another good place to trade forex? Is Interactive Brokers reputable?
Yes, Interactive Brokers is another reputable and trustworthy place for forex traders to make their transactions. However, Interactive Brokers was not included in this list.
Do all forex brokers offer a demo account?
No, not all of them will offer this, though this is highly recommended as a feature, especially for beginner forex traders. Real investor accounts lose money on losing trades, though, with a demo account, it's all done with virtual money and won't actually impact the investor's funds.
ABOUT THE AUTHOR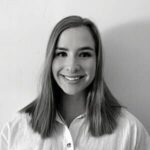 Bailey Schramm is a writer based out of Jackson Hole, WY, primarily covering topics and trends in financial services, business, and the blockchain. With a background covering stock market developments for a major FinTech company, she now provides SEO and content strategy services to financial service companies and tech startups.
ABOUT THE REVIEWER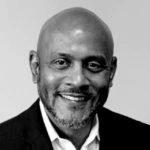 He is an organized and creative thinking sales management professional with experience in outside and inside sales in various markets. Working as freelancer in the Greater Boston Market, he moved to St. Louis and became an Account Executive, then a Sales Manager managing and coaching 12 sales reps covering a nationwide territory. He has developed his team with a combination of consultative selling and value before price coaching mindset which has won him a President's Cup and many other financially rewarding awards at RICOH. His most recent role as a Continuous Improvement Manager provided insight into the importance of delivering a quality product in alignment with the value and reputation of his organization. It further enhances the aspect of selling on value as opposed to price.
+ 5 sources
Bizreport Advisor adheres to strict editorial integrity standards avoids using tertiary references. We have strict sourcing guidelines and rely on peer-reviewed studies, academic research. To ensure the accuracy of articles in Bizreport, you can read more about the editorial process here.
Fraud Advisory: Foreign Currency (Forex) Fraud | CFTC. www.cftc.gov. Accessed December 12, 2022. https://www.cftc.gov/LearnAndProtect/AdvisoriesAndArticles/fraudadv_forex.html

Commodity Futures Trading Commission | CFTC. www.cftc.gov. Accessed December 12, 2022. https://www.cftc.gov/

Foreign currency exchange (forex) | Investor.gov. www.investor.gov. Accessed December 12, 2022. https://www.investor.gov/introduction-investing/investing-basics/glossary/foreign-currency-exchange-forex

International Trade Administration. Foreign Exchange Risk | International Trade Administration. www.trade.gov. Accessed December 12, 2022. https://www.trade.gov/foreign-exchange-risk

Home (US). IG. Accessed December 12, 2022. https://www.ig.com/us