Desjardins Insurance Review 2023: Features & Alternatives
All products recommended by Bizreport are selected by our editorial team, independent of our parent company. Some of our stories include affiliate links. If you buy something through one of these links, we may earn an affiliate commission.
Desjardins specializes in providing financial service. Desjardins is a well-respected brand that upholds the highest standards in financial services provision.
Pros
A comprehensive suite of products

Multiple beneficiaries are permitted under one policy

Discounts when subscribed to multiple policies
Term life coverage

Group coverage

Universal Life coverage

Full Life Coverage

Health and Disability coverage
Desjardins Insurance is a subsidiary of Desjardins General Insurance Group, founded in 1944. Desjardins is known to be the leading Canadian policy provider.
In this Desjardins Insurance review, we will find out if this Insurance is legit and worth it or not. Let's dive in!

Desjardins General Insurance Group, established in 1944, is the largest credit union in North America. Global Finance also ranked Desjardins Group as one of the most secure banks in 2011. Desjardins Insurance offers comprehensive customer-oriented insurance in Canada and its policies rank among the best available for property and life coverages.
Desjardins covers four main categories: Damage; Life, Health, and Disability; Travel; and Credit insurance. Each type covers various products that are available for clients. You must note that the damage coverage products are managed by Desjardins General Insurance Inc. Pet coverage is underwritten by Petline Insurance Company. In contrast, the Desjardins Financial Security Life Assurance Company underwrites the Desjardins auto and home coverages.
Desjardins Insurance Advantages
Desjardins brand has a long history of excellence and is known for positive interactions. If you are looking for comprehensive coverage excellent cash value on your premiums, and coverage on estate taxes, then you should consider Desjardins.
Long History and Strong Financial Security
Desjardins is a financial institution with proven records in venture capital, asset management, and securities brokerage. It has over a hundred years of experience as a financial services provider and is widely regarded as Canada's leading health and life policy provider. Desjardins helps prevent financial loss through its offerings in life and health insurance and retirement savings products.
Diverse, Specialized Coverage Options
It offers various coverages, from individual to group insurance. Unlike other insurance providers, Desjardins also provides specialized coverage to take care of your unique situation.
Multi-policy discounts
If you are looking for a company that helps you save on your policy, you should consider Desjardins. It has a feature called Double Contract Discount, which allows you to save money by giving you cheap rates when you insure multiple asset classes. For example, when you combine your home and auto insurance under the same policy.
Robust Suite of Life Insurance Products
Desjardins offers one of the most robust life insurance products in Canada. It provides Term Life, Permanent Life, Participating Life, and Universal Life Insurance.
Each policy has its benefits and uses.
Desjardins Insurance Packages
Term Life Insurance
Desjardins Term Life provides coverage for a limited time and comes in four different packages. Your premiums can help lighten financial burdens on your dependents in case of your demise. You can convert the term life coverage to permanent coverage or switch to a longer-term one while you pay the same premium. There's no need to prove you are in good health while changing terms, and additional coverage is available for your kids.
Term 10
Term 10 provides coverage for ten years.
It can be renewed every ten years until you are 85 years old.
You can switch to a higher term or convert to permanent insurance till you're 70.
Term 20
Provides 20 years of coverage till 85.
Renewable every 20 years.
You can switch to term 30 or convert to permanent insurance for up to 70 years.
Term 30
This provides coverage for 30 years and can be renewed just once. It is the second-highest term. However, you cannot switch to a higher term. It is convertible to permanent insurance for 70 years.
Term to Age 65
This is the highest-term life package Desjardins Insurance offers. Term to Age 65 products can be converted to permanent life coverage. However, they can't be renewed. You can convert it to permanent coverage for 60 years.
Permanent Life Insurance
Permanent life insurance is the most cost-effective policy; it offers you coverage as long as you pay your premiums.
Basic Coverage
The basic coverage is targeted toward individuals who are between 50 and 75 years old. It's an excellent way to have tax-free savings, which your beneficiaries can enjoy. In addition, the benefits from the premiums will be paid even if you meet an untimely demise within two years of paying your premiums.
With the basic coverage, you don't need to take a medical assessment. You get five times more benefits for accidental death on your life insurance premiums; get an advance of up to 50% of the benefits due you.
Basic coverage has the following benefits:
Fives times benefits in case of accidental death
Up to 50% advance payment of benefits.
Natural death tax-free insurance choices: $5,000, $7,500, $10,000, $15,000, or $20,000.
You also get a 30-day refundable trial period; Desjardins offers psychological and convalescence assistance to help your unique health situations.
Personalized Coverage
Personalized coverage is a policy that lets you decide how long you pay your premiums. The durations are flexible; 10, 15, and 20 years. Or you can choose to keep paying till you are 65 up to 100 years. In addition, your premium is fixed, unlike other providers with variable premiums.
Participating Coverage
Participating Coverage pays the insured dividend profits from what the company generates. With this plan, you can get non-taxable distributions, which are accessible anytime. In addition, you can use the dividend to purchase extra coverage; This is a great way to increase the value of your estate.
You get personalized coverage where you can pay premiums for 5, 10, 20, and up to 100 years. Under certain conditions, you can stop paying premiums while you retain coverage.
Universal Life Insurance
The Universal Life Insurance policy comprises two elements; the first covers your entire life insurance, while the other is an investment scheme that generates profits tax-free on your savings. In addition, it offers you personalized coverage, which can be amended after five years. You also have a choice of over 30 investment portfolios. Also, you get a guaranteed insurability benefit without proving you can be insured.
Critical Illness Insurance
This policy pays a tax-exempt lump sum if you develop a specified critical illness or get treated. It also covers you if you require long-term care and can't afford to pay your bills. The benefit is tax-free and is delivered immediately after diagnosis. The policy covers up to 26 illnesses, including surgical processes, and you can get coverage for your kids, including up to six common childhood diseases.
Auto Insurance Policy
The Desjardins car insurance covers you and your car; it is personalized for the type of car you drive, your lifestyle, and the kind of driver you are. The policy also applies to recreational vehicles and camping trailers.
You get a discount when you insure multiple vehicles, use winter tires, and up to a 15% discount on your home insurance if you bundle it with your home policy.
Disability Insurance
If you become disabled and your source of income is threatened, this policy will replace a substantial part of your income until you can get back to work. The payment duration is two or five years, up to 65 years. In case of a partial disability where you can still work part-time, you get a payment of 50% of your monthly benefits.
Pet Insurance
Taking care of pets can be expensive, especially their medical bills. With the pet policy, you can be reimbursed up to 80% of the total cost of treating your pets. Desjardins provides pet coverage in three tiers; bronze, silver, and gold paw.
The plan covers dental care, illness, accident, and other therapies in select tiers.
Home Insurance
This policy protects your home, apartment, and condo against loss and damage. The policy has coverage for homeowners and tenants. It covers houses, condos, and cottages; it offers protection from common mishaps like fire, water damage, and theft. Tenant insurance protects your belongings in an apartment so you can quickly recover from losses.
Desjardins Insurance Quick Overview
Best Overall Value
A comprehensive suite of insurance products
Multiple applicants are permitted under one policy
Discounts when subscribed to multiple policies
Desjardins Insurance Customer Reviews
Desjardins rates are some of the best in the industry. My cars are my prized possessions, so I insure them against damages, which is where Desjardins auto insurance came in. The last company had the worst customer service; I couldn't get extensive coverage, and their agents were unhelpful. After experiencing both companies, I can say Desjardins is the better company. I like that I get discounts by pairing home and auto insurance products. This has helped me save a great deal.

Alex
My business partners and I were able to get coverage by taking advantage of the joint policy from Desjardins. You should know this is not easy to get from other companies. However, their customer service is top-notch, and their agents are helpful, especially Agent Anne Bourne. I would give her a five-star rating any day. Also, their multi-policy discounts upsold me, but I don't care as long as I am getting value for my own money.

Amelia
I use Desjardins for my car insurance needs. The fees are transparent, and I did not have any reason to contact an insurance adjuster to ensure fair payment of my benefits. Making changes to my policy is easy. I could easily reach them via mail and phone; even the agent who spoke with me on the phone was helpful and polite. Overall I had really positive interactions with them. The only provider that I know comes close to them is State Farm.

Jude
While I was comparison shopping for policy providers, what stood out to me was Desjardins auto insurance. I contacted customer care and got a letter stating the benefit of the policy, premiums to be paid and terms. Like State Farm, they also have a rental car insurance package. As a former customer of a top brand, I can say Desjardins is the best so far.

Tracy
Desjardins Insurance Service Review
Review of Desjardins Insurance
| | | |
| --- | --- | --- |
| Overall Pricing and Value | | 88% |
| Cost Value | | 90% |
| Customer Support | | 75% |
| Ease of Use | | 90% |
| Included Features | | 95% |
Is This Brand Right For You?
Desjardins is a brand that offers world-class financial services and is well-known in finance. The brand is established and has a long history of providing one of the best services. If you want a top-rated company to handle your home, pet, and car insurance, then Desjardins is an excellent place to look. They offer flexible terms, robust benefits, and a transparent process to handle all your needs. Also, their permanent life insurance policies are extensive.
Cost Value
Your premium will vary depending on your health condition, type of policy purchased, age, and finances. Whole life coverage costs about $50 per month and $150 per month for smokers.
You get discounts when you combine your home policy with Desjardins car insurance, which will help you save on premiums. Overall, there are many cost benefits to choosing Desjardins.
Customer Service
Desjardins' customer service is top-notch. Its customer care is easily reached via phone calls and emails. Getting quotes is seamless, same with filing claims. It has a dedicated service line for the hearing impaired.
Customer care call lines are available from 8 am to 8 pm on weekdays and 8 am to 4 pm on Saturdays.
Ease of Use
Managing your plans and switching and adjusting policies is seamless. You can easily manage your policies by using the Desjardins Omni app. Its excellent customer service also makes it easy to monitor your policies and benefits.
Included Features
Desjardins has many policies like disability, pet, and car coverage. Some of the notable features are
Customizable plans
Group policy
Tax-free benefits
Overall
Desjardins utilizes about six thousand financial advisors across Canada to provide excellent services. The suite of products it has is extensive. If you are looking for an inexpensive way to insure your house and cars, then Desjardins is a good fit for you. Overall it offers excellent policies and gives you more than decent benefits.
2 Top Desjardins Insurance Alternatives
Sun Life
Manulife Insurance
Desjardins Insurance
Award
Number 1 most Sustainable Corporation in the World by Corporate Knights in 2022
Gold Award for Insurance, by Reader's Digest Most Trusted Brands Awards in 2022
Safest Bank Award by Global Finance in 2017
Feature Includes
Life policy
Group life policy
Term life policy
Family term policy
Whole life policy
Health and Dental Coverage
Term life coverage
Permanent life coverage
Car coverage
Ranking
4.6/5
4.7/5
4.4/5
Detail
Read Review
Read Review
Read Review
Link
Sun Life
Sun Life is a global financial services provider. It focuses on ensuring the financial security of its clients through a range of financial products such as investment. Its business operations date as far back as 1871, so it is an old brand with a wealth of experience.
Manulife Insurance
Manulife was founded in 1887 and was known as a Manufacturers Life Insurance Company. It is one of the oldest and largest insurance companies in Canada. Its range of offerings includes investment products and group and individual insurance plans.
Conclusion
Desjardins has a proven track record of being a giant in providing financial services in Canada and across the globe. The policies it offers are also among the best and most comprehensive. The value you get as a customer is excellent compared to the premium paid. You can expect top-notch customer service and smooth running of its services.
Frequently Asked Questions (FAQs)
Can I get coverage for my pets?
Yes, your pets can be insured by Desjardins
Does Desjardins offer rental car coverage?
Desjardins auto insurance only covers your cars. However, you can subscribe to a Trouble-Free package that extends coverage to rentals. Before purchasing a plan, check the Desjardins car insurance brochure thoroughly.
Does Desjardins have any products for my kids?
Desjardins has a suite of life and health products you can purchase for your kids.
Are there any charges to cancel my policy?
No, there are no penalties for canceling your policies.
ABOUT THE AUTHOR
Hannah is a seasoned writer based out of Pennsylvania. With years of experience in various writing niches, she provides SEO and on-demand content for Businesses in all industries
ABOUT THE REVIEWER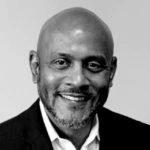 He is an organized and creative thinking sales management professional with experience in outside and inside sales in various markets. Working as freelancer in the Greater Boston Market, he moved to St. Louis and became an Account Executive, then a Sales Manager managing and coaching 12 sales reps covering a nationwide territory. He has developed his team with a combination of consultative selling and value before price coaching mindset which has won him a President's Cup and many other financially rewarding awards at RICOH. His most recent role as a Continuous Improvement Manager provided insight into the importance of delivering a quality product in alignment with the value and reputation of his organization. It further enhances the aspect of selling on value as opposed to price.