Sun Life Review 2023: Features & Alternatives
All products recommended by Bizreport are selected by our editorial team, independent of our parent company. Some of our stories include affiliate links. If you buy something through one of these links, we may earn an affiliate commission.
Sun Life Financial offers traditional term life insurance policies, available in a number of different products to best fit customers' needs.
Pros
Online application

Policies available to anyone living in Canada

Customizable policies

Convertability up to age 75
Cons
Cannot choose your own coverage term

Limited term options 

Expensive pricing

Strict medical underwriting for prior conditions
Life insurance

Permanent insurance

Critical illness insurance

Disability insurance

Health and dental insurance

Long-term care insurance
Founded in 1865

Based in Toronto, ON
Sun Life Financial offers term life insurance coverage, with both medical and non-medical policies with the option for permanent conversion. They have a number of product lines, including SunTerm, SunSpectrum Term, SunLife Go, and SunLife Go Simplified.
What is Sunlife?
Sun Life Canada has been in business for over 150 years, beginning with insurance sales, though they now offer wealth solutions and customized health programs, and have millions of customers around the globe.
Sun Life Advantages
Let's cover some of the advantages of having a Sun Life insurance policy.
Strong Financially
They are a well-capitalized company and have a solid financial strength rating. Their risk management and diversification practices are robust, building themselves a strong and sustainable base that will endure for the years to come.
Covers Large Companies
Additionally, they are one of the largest life insurance companies in the world, offering group benefits to large and notable companies. This proves that they have the knowledge, expertise, and performance to retain such clients.
Portable and Convertible Term Coverage
Sun Life offers portable and convertible term coverage. This means customers can convert their Sun Life term life insurance policies to permanent policies up to the age of 75. For most competing products, the limit is 70 or 71, which is an added benefit for Sun Life customers.
A Wide Selection of Optional Add-ons
Overall Sun Life insurance offers a wide range of optional add-ons like a non-contractual living benefit, which helps customers customize the life insurance policy to best fit their needs. While other insurance companies may not offer as robust personalization capabilities, this is one of the strengths that Sun Life offers.
Sun Life Insurance Review: Products & Features
Now let's take a better look at the various insurance products offered by the company.
Life Insurance
Their flagship service is their life insurance product, which includes both term life insurance plans and permanent life insurance policies.
Term life insurance
The term life insurance policies offered by Sun Life are temporary, renewable, and flexible to provide coverage for the financial impact of a person's death. Their term life policies can range from 10, 15, or 20 years terms. If you die within the term of your insurance policy and meet the policy conditions, your family will receive the death benefit.
Plus, with Sun Life insurance, customers have the option to convert to permanent life policies if they wish from their Sun Term policy.
Permanent life insurance
With permanent life policies from Sun Life, you will get protection to cover the financial impact of your death, whenever you die. Plus, it's viewed as an investment vehicle for retirement savings for tax-preferred cash growth. So, your family will receive a death benefit at any point when you pass away if you have one of these policies.
There are three types of these policies: whole life, participating, and universal life insurance policies.
Health insurance
Additionally, the company also offers a number of health-related insurance products.
Personal health insurance
Sun Life has three different health policies: Basic, Standard, and Enhanced. These policies will cover preventative care and medical bills due to an illness for the insured party. It can cover the costs for prescription drugs, dental treatments, vision care, emergency medical services, physiotherapy, medical equipment, and more.
Disability insurance
This policy will help replace the portion of your income if you are totally disabled and unable to work. The duration can either be long or short-term and can occur for a number of reasons and still qualify for coverage. Sun Life has both group and individual coverage for disability policies.
Critical illness insurance
Critical illness policies by Sun Life will cover the costs for insured Canadians living with life-altering or terminal illnesses like cancer, strokes, heart attacks, or dementia.
Long-term care insurance
Long-term care is an income-style benefit that helps if you become unable to care for yourself due to an accident, illness, or as you age. This can be used by you or your family as you desire, which offers great flexibility and control.
Other Insurance
Sun Life also has a number of other policies, like for mortgage protection, family insurance, workplace benefits, affinity markets, business owner insurance, and travel insurance.
Sun Life Quick Overview
Let's quickly review why Sun Life Insurance is a good choice for an insurance company.
Best Overall Value
Convertible coverage at a late age
Robust set of policies available
Standard features comparable with others
Sun Life Customer Reviews
Sun Life does not have outstanding reviews from customers. Let's take a look at what some of them have to say about the BBB.
I was on hold for over 1 hour trying to reach someone to answer a simple question regarding my medical plan. The agent that answered the call said she's not able to answer my question as there is a specific team that deals with it. I called again as I cannot be on the phone being on hold any longer, again, same thing. It doesn't matter if you dial through the app or get the phone number you can reach when you log in to the site, I get the same answer.

Olivia
This is the worst company I have ever dealt with…Customer service is terrible and they won't allow you to speak to a supervisor. No one seems to know what they are doing and they never call you back.

Anya
Pension down 16.5 % this year. Benefits poorly adjudicated. I'm sure the class A investors all raking in Billions.

Rick
My wife and I have attempted to have Sunlife simply send us a letter confirming that our son is covered on my plan This is needed to opt out of the plan his school is trying to force upon us. 3 weeks, 6 calls, multiple promises, NO LETTER, NO ANSWERS. Customer service is impotent and does not care at all.

Joseph
Sun Life Service Review
Review of Sun Life
| | | |
| --- | --- | --- |
| Overall Pricing and Value | | 91% |
| Cost Value | | 85% |
| Customer Support | | 90% |
| Ease of Use | | 95% |
| Included Features | | 95% |
We will now take one final look at whether Sun Life is a good fit for you.
Is This Brand Right For You?
Sun Life has great financial strength as a financial institution and offers a large range of policies like whole life and universal life policies, simplified term life insurance, critical care policies to cover a terminal illness, and other benefits. Their products offer a lot of add-ons, meaning customers can personalize their policies to have the benefits and coverage that they require. Plus, they offer coverage both on the individual and company level, meaning they can serve a wide range of customers.
Cost Value
One of the review topics we'll discuss is the cost value of their products. Their premiums tend to be higher priced than payments for other similar providers. Thus, if you're looking to pay a more affordable premium, you may be looking elsewhere. However, they do offer great value and features for what you paid.
Customer Service
Many of the complaints by customers were regarding the poor customer support they received. So while they don't get the best rating for their customer support, this may be something you want to consider before working with them.
Included Features
They have a strong focus on the customization of their services and serving the needs of their customers best. So, the features they have are great and are very similar to what other providers will offer.
Overall
Sun Life Term products are very similar and offer comparable features to other major players on the market. However, the cost of their premiums may not be affordable for all. Thus, they are a great choice if you're looking for traditional term insurance that you can purchase from an in-person advisor, or if you receive their benefits through your job or employer.
2 Top Sun Life Alternatives
| | | | |
| --- | --- | --- | --- |
| | Canada Life | Manulife Insurance | Sun Life |
| Award | Best for Workplace Solutions | Best for Investments | Best for Convertible Plans |
| Feature Includes | Insurance, investing and savings, retirement, mortgages and banking, business solutions | Insurance, investments, banking, group plans | Life insurance, permanent insurance, critical illness insurance, disability, health and dental, long-term care |
| Ranking | 4.7/5 | 4.6/5 | 4.6/5 |
| Detail | Read Review | Read Review | Read Review |
| Link | | | |
Canada Life
Canada Life has offered services for more than 170 years to Canadian customers. They offer products to help with financial security through their insurance and wealth management products. Outside of Canada, they also offer services in the United Kingdom, Ireland, Isle of Man, and Germany.
Manulife Insurance
Manulife is an international financial services group that operates as Manulife outside of the US, and as John Hancock within the United States. They offer a range of services, including financial advice, insurance, and wealth and asset management for individuals, groups, and institutions.
Conclusion
If you found this review helpful, you can see all the various policies and benefits that Sun Life Assurance Company offers its customers. They remain as one of the leaders in their field in Canada, and dominate with their life insurance products, even if their premiums are on the higher end.
Frequently Asked Questions (FAQs)
Is there a medical exam to be approved for life insurance with the company?
As of last year, Sun Life announced that they are bringing fast and easy access to life insurance for up to $5 million for those 18-40 in good health who can qualify without any exam or answering health questions.
Do they offer an accidental death benefit?
Yes, they have plans ranging from $25,000 to $500,000 in coverage and will allow your family to make a claim and be paid out a sum of money if you pass away unexpectedly from an accident.
How can you submit claims?
You can submit or track a claim online, with your mobile device, or by mail.
ABOUT THE AUTHOR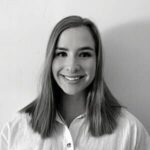 Bailey Schramm is a writer based out of Jackson Hole, WY, primarily covering topics and trends in financial services, business, and the blockchain. With a background covering stock market developments for a major FinTech company, she now provides SEO and content strategy services to financial service companies and tech startups.
ABOUT THE REVIEWER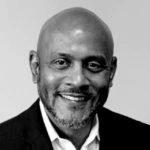 He is an organized and creative thinking sales management professional with experience in outside and inside sales in various markets. Working as freelancer in the Greater Boston Market, he moved to St. Louis and became an Account Executive, then a Sales Manager managing and coaching 12 sales reps covering a nationwide territory. He has developed his team with a combination of consultative selling and value before price coaching mindset which has won him a President's Cup and many other financially rewarding awards at RICOH. His most recent role as a Continuous Improvement Manager provided insight into the importance of delivering a quality product in alignment with the value and reputation of his organization. It further enhances the aspect of selling on value as opposed to price.
+ 1 sources
Bizreport Advisor adheres to strict editorial integrity standards avoids using tertiary references. We have strict sourcing guidelines and rely on peer-reviewed studies, academic research. To ensure the accuracy of articles in Bizreport, you can read more about the editorial process here.
Sun Life Assurance Company of Canada | Reviews | Better Business Bureau® Profile. www.bbb.org. Accessed November 4, 2022. https://www.bbb.org/ca/on/waterloo/profile/insurance-companies/sun-life-assurance-company-of-canada-0107-1068390/customer-reviews