Manulife Insurance Review 2023: Features & Alternatives
All products recommended by Bizreport are selected by our editorial team, independent of our parent company. Some of our stories include affiliate links. If you buy something through one of these links, we may earn an affiliate commission.
Manulife is an international financial services company offering help with investments, insurance, and banking for Canadian customers.
Pros
Fully digital fulfillment is available

Cash advance when the insured is diagnosed with a terminal illness

Options for coverage without medical exams

Short-term products can be exchanged for long-term products

Convertible to permanent life insurance
Cons
Limited-term options available

More expensive than other life insurance companies
Insurance 

Investments

Banking
Founded in 1887

Based in Toronto, ON
Manulife is an international financial services group that operates as Manulife outside of the US, and as John Hancock within the United States. They offer a range of services, including financial advice, insurance, and wealth and asset management for individuals, groups, and institutions.
They are the largest life insurance company in Canada, with over a trillion dollars under management. Plus, most of their products are convertible, though on the more expensive side for premiums compared to other life insurance companies.
Manulife Life Insurance Advantages
Let's cover some of the main benefits that Manulife life insurance offers.
Wide Range of Life Insurance Products
Another great aspect of having Manulife life insurance is that they offer a range of products, like term life insurance, permanent life insurance, and Cover Me life insurance.
Digital Policy Option
Additionally, Manulife offers digital non-medical policies for those who need to secure coverage quickly without finding a representative in person. Their digital innovation is great in a field that is slowly moving to adopt new technology.
Manulife Insurance: Products & Features
Let's walk through the various products that you can find with Manulife.
Life Insurance
Term Life Insurance
The term life insurance offered by Manulife is available in four separate plans to fit your needs best: CoverMe Term Life insurance, Family Term Life insurance, Business Term, and Family Term with Manulife Vitality. These term life products all vary slightly, though they help protect you and your beneficiaries with a flexible and convenient term life plan.
Permanent Life Insurance
Permanent life insurance products by Manulife give protection and a way to grow the cash value of your money over time, as compared to term life policies that provide you with coverage during a specific period of time. They at Manulife offer whole or universal plans to best fit customers' needs.
CoverMe® Life Insurance
CoverMe life insurance has four different policies so you can choose the right option for your needs, family, and budget. Coverage ranges from $100,000 to $1 million for a term of 10 years, renewable up to the age of 85. It's flexible, meaning you decide on how much coverage you want based on your personal situation and budget.
Health Insurance
Health & Dental Insurance
There are three different policies available for health insurance coverage: Flexcare, Enhanced, and Follow Me. Each varies by coverage amount and premium amounts to best fit your needs.
Plus, with Vitality on the FollowMe Health and Dental plan, you can earn rewards and save on what you pay by leading a healthy lifestyle and being in good health. So, you can earn points as you eat well, exercise, and complete the health assessment online to check your health status. This will help you save on premiums you pay, with a bigger discount the more active you are and develop healthy habits.
Disability Insurance
Manulife has a Personal Accident Disability Plan that will give you monthly payments to cover expenses and replace your income if you become disabled or are impacted by serious injuries. Plus, it comes with a built-in disability premium waiver.
Critical Illness Insurance
There are three policies that Manulife offers for critical illness coverage, including CoverMe Critical Illness Insurance, Lifecheque Basic, and Lifecheque. These policies all aim to help you focus on recovery while providing you with financial support.
Travel Insurance
They offer travel insurance to students, those traveling to Canada, or Canadians traveling elsewhere.
Manulife Synergy® Insurance
The Synergy Insurance product is an all-in-one product to help customers protect their family and way of life should an adverse event occur to them. This combines life, disability, and critical illness coverage.
Customers who submit claims on their Synergy policy can receive payment to replace their income, cover their mortgage and debts, and make up for gaps in coverage by the employer-provided plan.
Mortgage Protection Insurance
Mortgage Life Insurance
This product helps customers ease the financial burden on their loved ones to cover the mortgage payment if they pass away by accidental death or any other reason. The coverage amount can be available monthly, bi-weekly, or weekly as needed.
Mortgage Disability Insurance
With this product, you can receive the coverage amount to make your mortgage payments if you become disabled.
Manulife Insurance Quick Overview
Here is a quick reminder of the great advantages of what Manulife offers as a life insurance company and with its other products.
Best Overall Value
Digital fulfillment available
Convertibility of term life insurance policy
Good financial strength rating
Manulife Insurance Customer Reviews
Manulife does not have the best reviews from customers, so let's check out what they have to say about the company on Trustpilot.
I have been a Manulife client for the last 25 years and I am very happy with their service. Both my group retirement and group benefits are with Manulife, at one point I was also doing banking with them. The benefits service is excellent – the online application is simple and straightforward, the refund is quick and without any hassle, the response to queries is efficient…

Eugene
The Manulife website is the most unprofessional website of any financial institution in Canada and beyond. Trying to log into your RRSP account over weekends – forget about it…

Raven
Manulife's website is TERRIBLE making it quite difficult to claim benefits. Might have been accidental in the first place but not putting money into it to fix it probably isn't – make it hard enough to claim benefits and some people will give up…

Paul
Website is always down or says "oops – something went wrong". I understand IT and let's just say, it's not me. Totally useless system. For a senior Canadian company, they are an embarrassment.

Frank
Manulife Life Insurance Review
Review of Manulife Life
| | | |
| --- | --- | --- |
| Overall Pricing and Value | | 88% |
| Cost Value | | 90% |
| Customer Support | | 85% |
| Ease of Use | | 85% |
| Included Features | | 90% |
Manulife Life Insurance Review
Let's take a final look at whether Manulife health insurance and other products are a good fit for you.
Is This Brand Right For You?
If you want life insurance, Manulife is a good choice for you given their range of policies available that can be customized to fit your coverage and budgetary needs. While some of their premiums can be on the higher side, they offer a great variety of insurance products to give you the financial security and coverage you need to take care of those in your life.
Cost Value
If you're looking for affordable coverage, Manulife may not be the right fit for you. Their premiums tend to be on the higher end compared to other life insurance products by other companies. So, you may want to seek policy coverage elsewhere if you're on a budget.
Customer Service
To reach a customer service representative for any problem, question, or concern you have, the direct line to reach a support team member who can help can be challenging to find. The system is very comprehensive but a bit complex to navigate sometimes, as noted by some customers. You will need to call the right line based on the product you have, whether it's through a group or individual, and a number of other filters. From there, you can make customer service calls and speak with someone who can help.
Ease of Use
Many of the customer complaints about Manulife have to do with how difficult it is to make a claim, and how often their website is down. For those wanting an easy-to-use and simple interface, Manulife coverage may not be the best option.
Included Features
There are many great features associated with their products, including the Vitality group for health coverage that bases the premiums you pay based on your health status. Plus, the option to convert term life products to permanent policies and other short-term policies to long-term policies are features that aren't available elsewhere.
Overall
For life insurance, Manulife is a great provider. The number of features, the wide range of products available, and their dominance in the industry are all things to consider as you move forward with selecting their products. Their life insurance premiums can be expensive, though the value provided is a great investment for your future.
2 Top Manulife Insurance Alternatives
| | | | |
| --- | --- | --- | --- |
| | Sun Life | Canada Life | Manulife Insurance |
| Award | Best for Convertible Plans | Best for Workplace Solutions | Best for Investments |
| Feature Includes | Life insurance, permanent insurance, critical illness insurance, disability, health and dental, long-term care | Insurance, investing and savings, retirement, mortgages, banking, business solutions | Insurance, investments, banking, group plans |
| Ranking | 4.6/5 | 4.7/5 | 4.4/5 |
| Detail | Read Review | Read Review | Read Review |
| Link | | | |
Sun Life
Sun Life Canada has been in business for over 150 years, beginning with insurance sales, though they now offer wealth solutions and customized programs, and have millions of customers around the globe. Sun Life Financial offers term life insurance coverage, with both medical and non-medical policies with the option for permanent conversion.
Canada Life
Canada Life has offered services for more than 170 years to Canadian customers. They offer products to help with financial security through their insurance and wealth management products. Outside of Canada, they also offer services in the United Kingdom, Ireland, the Isle of Man, and Germany.
Conclusion
Manulife Financial Corporation offers a range of insurance products to fit customers' needs, including term life insurance, travel insurance, disability insurance, and more. As an insurance company, their premiums are on the higher end, though they offer many different products like estate planning and banking to help out Canadian customers with their financial security.
Frequently Asked Questions (FAQs)
How does Manulife deal with pre-existing medical conditions during medical underwriting? Do they require a medical exam?
 The company has guaranteed coverage for pre-existing conditions like a terminal illness without any questions asked about your medical history or a medical exam.
What is the business term life insurance product?
As a business grows, owners can help prepare for their future with a business term life policy. It provides key person protection for key employees, business collateral, buy-sell funding, and estate tax coverage.
What is the InnoVision universal life insurance policy?
It gives you a flexible policy that you can customize to fit your current and future needs, including tax, wealth accumulation, and estate planning. It comes with rewards, like a loyalty bonus or lower management fees.
ABOUT THE AUTHOR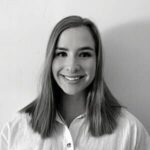 Bailey Schramm is a writer based out of Jackson Hole, WY, primarily covering topics and trends in financial services, business, and the blockchain. With a background covering stock market developments for a major FinTech company, she now provides SEO and content strategy services to financial service companies and tech startups.
ABOUT THE REVIEWER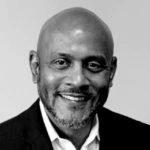 He is an organized and creative thinking sales management professional with experience in outside and inside sales in various markets. Working as freelancer in the Greater Boston Market, he moved to St. Louis and became an Account Executive, then a Sales Manager managing and coaching 12 sales reps covering a nationwide territory. He has developed his team with a combination of consultative selling and value before price coaching mindset which has won him a President's Cup and many other financially rewarding awards at RICOH. His most recent role as a Continuous Improvement Manager provided insight into the importance of delivering a quality product in alignment with the value and reputation of his organization. It further enhances the aspect of selling on value as opposed to price.
+ 1 sources
Bizreport Advisor adheres to strict editorial integrity standards avoids using tertiary references. We have strict sourcing guidelines and rely on peer-reviewed studies, academic research. To ensure the accuracy of articles in Bizreport, you can read more about the editorial process here.
Manulife is rated "Bad" with 1.4 / 5 on Trustpilot. Trustpilot. Accessed November 4, 2022. https://www.trustpilot.com/review/www.manulife.ca