Shopify Website Builder Review: Easy to Open Your Online Shop 2023
All products recommended by Bizreport are selected by our editorial team, independent of our parent company. Some of our stories include affiliate links. If you buy something through one of these links, we may earn an affiliate commission.
Pros
Beginners find it easy to use 

It has many themes you can use for your store 

Its customer support is excellent

It comes with multiple plans to use for hosting your store 

The marketing tools will improve the store performance
Cons
Some find it is only focused on eCommerce and not other website types 

It charges high transaction fees
It has foolproof designs

Excellent customer support

Easy to use themes 

SEO tools available

Ease of scaling your store
Founded in 2006

Headquarters in Ottawa

Deals in ecommerce platforms

Available across all US states
Are you interested in starting an online store? If that is the case, you might want to consider Shopify website builders. For those new to online stores, it is worth noting that they will be a great resource for you to sell online and reach a wider audience than a local store.
Shopify is seen as a great option for helping you build an eCommerce website and reach more people who might want your product. You may have an existing website for your business, but an eCommerce site can also be vital depending on the type of products you are selling. Also, Shopify will have several tools to make the whole process smooth.
We can say that Shopify will be good for anyone who wants to have an online presence for their business. Also, even if you are new to using online stores or setting one up, Shopify is generally easy to use so that you can get started a lot faster.
If you find that Shopify is interesting so far, continue with the guide to learn more about it.
Shopify Website Builder Packages
Before you can access the Shopify app store and set up your online store, you will have to choose the best website builders packages from the company. From the packages, you can always utilize your online store better and start your business.
The main options as packages are;
Basic Shopify
Basic Shopify is the cheapest you can get from Shopify at a cost of $29 per month. For this price, you do not expect it to have the most features. This is also because it is recommended for those new to eCommerce and would also have occasional in-person sales.
The package would also offer you options such as an online store, unlimited product setups, 24/7 customer support, sales channels, manual order creation, using discount codes, and so much more. This shows even if it is entry-level, it will still have all the necessary features to get your online store up and running.
Shopify
This package is slightly more expensive as it will cost you $79 per month to get it. The package is ideal for those who want to grow their businesses online and also in-store sales. More people might consider this package because of the value for money they can get with it.
It will have all the features of Basic Shopify plus many others. A good example is that you can have more staff accounts on this account than the basic option. Also, the inventory locations added to the profile can go up to 5.
Advanced Shopify
If you see yourself scaling the business even better, then the Advanced Shopify package can do a good job. This package will cost $299 per month. Even if it is more expensive than the other two, it still comes with some amazing features. The most notable is that you get advanced reporting to fully understand how your business is working.
It is also a feature-rich package for anyone who wants to sell online. With cheaper transaction fees, you can enjoy a great deal in the end.
So far, you can see that there are three main options to use to launch your online store. However, you are also eligible for a 14-day trial plan. The trial plan is vital so that you know which of the plans will suit your needs.
Shopify Website Builders Quick Overview
Shopify Website Builders
It has foolproof designs
Excellent customer support
Easy to use themes
SEO tools available
Ease of scaling your store
Shopify Website Builders Customer Reviews
"hands down the best ecommerce solution for small business. Easy to set up and customise and payouts come regularly. Their support team on live chat is exceptional. Hav no idea why there are loads of 1* reviews but I have to say most of them seem to lack a basic understanding of what Shopify or have clearly not done the set up correctly."

Mark James Kelly
"I've had great experiences with Shopify customer support, been fast and reliable. I've had issues with app developers on their site, but Shopify themselves have been very helpful in resolving it. Thank you"

Amir N
"generally good to use, but they just TAKE the money out of your account after you cancel the subscription over two weeks later, an utter shambles. Don't even have the option to ask for a refund, selfish dunce…"

Ellis Plowman
Shopify Website Builder Service Review
| | | |
| --- | --- | --- |
| Overall Pricing and Value | | 86% |
| Cost Value | | 80% |
| Customer Support | | 90% |
| Ease of Placing an Order | | 90% |
| Included Features | | 80% |
It is easy to see how Shopify will be a great place to set up your online store from the packages mentioned above. However, if you are new to using an eCommerce website builder, you might not be still sure if Shopify is the right one for you. Here are some of the reasons why you should consider it.
Is This Brand Right For You?
Having a Shopify store is definitely the right step for you. Many people find it easier to buy their tangible and digital products online. It is why online marketplaces are coming up each day as more people discover the benefits of using online stores to boost their sales.
The Shopify website builder is among the easiest to use. Within a day or so, most people are able to make significant progress in setting up their businesses. So, you should not be left behind when others are creating an online presence. 
Shopify will also give you access to vital marketing tools necessary to boost the sales of your products. You no longer have to rely on guesswork to boost your online presence. These tools help you create, analyze, and execute the best digital marketing campaigns depending on your niche. Such tailored solutions are what you need to boost your revenue.
You will also have a chance to manage everything from a central place, including the payment gateways, discounts, inventory, shipping, orders, and so much more. The clean dashboard should make it easier to know when it is time to restock.
Since Shopify is accessible in 175 countries, you can see that it is a platform that helps you reach a wide audience. So far, the businesses that have been set up on the platform have made over $200 billion in sales thanks to the exposure Shopify can offer.
Pricing
Setting up your online store will not always be the cheapest. However, it will be cheaper than when having to set up brick and mortar stores. Looking at the Shopify online store packages, we find them within the affordable range. The cheapest option starts from $29 per month up to $299 per month.
Since there are three website builder packages for an eCommerce store, you will have an easier time choosing the right package for you.
We recommend that you take your time to go through the features of each package for an eCommerce site before even picking a store name. Once you have picked a package, it will help you access the Shopify online store platform for more tools that you need to run the business. This includes the marketing tools vital for boosting your sales generally.
Customer Service
Compared to some competitors that can let you set up an online store, the Shopify platform stands out for having excellent customer service.
There are several ways for you to get help while using your Shopify store account. They include community forums, a help center, and the Shopify support team.
The community forums will have discussions on some of the things the sellers and buyers go through while on the platform. So, it can be a nice place to interact with other users on the platform.
The help center will have most of the frequently asked questions answered. At this point, you may not always need to talk to the support team to get an answer to your query.
When the other two options do not seem to help you with your eCommerce website question, simply contact the support team, and you can get the best help.
Ease of Use
Setting up an eCommerce business does not have to be hard as a brick and mortar store. Well, Shopify has made sure that you do not end up with any problems. That is why you can get an online store being set up fast on this platform compared to other options in the market.
The interface you will get from using the platform is simple. Most of the elements are drag and drop, and you should have your online store set up correctly. Even those who want to start several online stores will have them completed in record time.
There is also the help center and the community forums where you can get all the help you want while using the platform. In case you are unsure of a few things, the customer support team can help further.
Included Features
Having your own online store can always mean more sales for you. Ask anyone who has used social media sites for business promotion; they would say that having a link back to your eCommerce website will help you sell products faster than before.
There are many features that Shopify offers that some other eCommerce platforms might lack or have too many restrictions. One of them would be accessing over 70 Shopify themes for your online store. A good theme can always be welcoming and make someone stay longer on the website.
Other than customizing your online store, you can work with Shopify Experts to help with the whole process too. This is to ensure that your store can have the professional look that you so much need. 
Search Engine Optimization or SEO is also vital for the performance of your own website. The same works for an online store. The themes will come with the best SEO practices, including titles and meta tags. You also access Google Ad credits with $100 to help in boosting your store in case you spend $25 with Google. This is all aimed at boosting the visibility of your online store.
Of course, your website also needs web hosting to have it easily accessed online. Once you have chosen your own domain name for the website, choose a Shopify plan, and you will get web hosting as part of the package. The web hosting feature has several benefits such as unlimited bandwidth, SSL certificate, email forwarding, instant upgrades, and Level-1 PCI compliance.
Another good thing about Shopify should be the level of support you get from the team. There is a dedicated support team that will help you in case you have a problem. Also, the Shopify Experts are always moments away from helping you further with the design aspect of your online store.
Overall
Setting up online stores never has to be hard. In case you want to do such, it is best to consider Shopify for the job. The brand offers you a wide range of options, including website builder packages. All you need to do is pick the package that would suit your needs better. 
There is also the option of analyzing the data so that you get to pick the best marketing campaign to boost your sales. You will access reports on product performance so that you know which to stock more often if you want to make more money.
You can still export the reports to a spreadsheet and analyze them better. There is also the integration with Google Analytics to understand your audience even better.
The Shopify mobile app is also a nice addition to their tools. You would get quite an easy time handling the orders or queries from clients while on the move. The mobile dashboard is still sleek to ensure you get the most out of your online store.
2 Top LLC Alternatives Shopify Website Builder Review
Godaddy
As much as Godaddy is known for offering services such as domain name registration, you can also find it is a good option as a website builder for your eCommerce website. It will also provide a hosting plan for your online store. With its good customer support, you can also get the help you want.
Wix
Wix is definitely a nice alternative to Shopify for those who want to set up an online store. The company has a massive collection of templates you can use for an eCommerce platform. Also, it will have some great marketing tools to use for boosting your platform presence online. The support team and community on the platform can still help in setting up the store.
Conclusion
Shopify is easily one of the best platforms to have your online store built and hosted. Having your own Shopify store will mean now you have access to a wider audience and will get more sales if you are smart on using the platform. Well, it is not a hard platform to use like any other website builder you might have used before. With the various tutorials available on the website, you can have the store ready to use faster.
Frequently Asked Questions (FAQs)
Is Shopify easy to use?
 Yes. Most people find it easy to use since the platform is made with beginners in mind. There are Shopify Experts also available to help with the setup process. 
Are Shopify packages expensive?
There are three packages to consider. It ranges from the most affordable to an expensive option. So, it comes down to your needs. Always pick the one that can cater to your needs.
Does Shopify help with SEO?
Yes. By design, you will get a range of tools to optimize your website to be more visible in search results. Follow the on-screen instructions to optimize your online store better.
Who should use Shopify website builder?
The tool is best recommended for small and local businesses that want to sell their products online. Artists who want to showcase their art and people who might be starting a dropshipping company.
Is there a free trial?
Yes. You can access a 14-day free trial of the website builder before deciding if you want to continue. During this period, a credit card is not even required.
ABOUT THE AUTHOR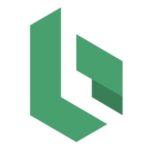 ABOUT THE REVIEWER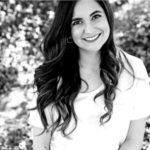 Jazmin Castello holds a Master's degree in Business Management, owns two companies, and has also published a self-help book. When she is not working or writing, she likes to spend time with her family and to travel.
+ 1 sources
Bizreport Advisor adheres to strict editorial integrity standards avoids using tertiary references. We have strict sourcing guidelines and rely on peer-reviewed studies, academic research. To ensure the accuracy of articles in Bizreport, you can read more about the editorial process here.
Ndukwe, W. and Talonpoika, K. (2019). Title Website Builders: A Tool In Web Design From A Graphic Design Perspective Number of Pages 53 pages + 0 appendices Degree Bachelor of Arts and Culture Degree Programme Media Specialisation Option Graphic Design Instructor(s) Keywords. [online] Available at: https://www.theseus.fi/bitstream/handle/10024/167083/Ndukwe_Winnie.pdf.