Northwest Registered Agent Review 2022: Pros, Cons and Alternatives
Advertiser Disclosure
All products recommended by Bizreport are selected by our editorial team, independent of our parent company. Some of our stories include affiliate links. If you buy something through one of these links, we may earn an affiliate commission.
Northwest Registered Agent forms LLCs correctly. And that isn't just a catchphrase. Hiring a registered agent to file and form your LLC is the proper way to start an LLC. When you use a registered agent to form your LLC, you get privacy, security, and service that ordinary filing companies cannot match.
Pros
Fees that are clear
Excellent feedback from customers
Upsells that aren't forced
Checkout is simple
Cons
No business license library/report
Cost for EIN service
High data privacy

Business formation services

Premium Registered agent service

Premium customer support
Northwest Registered Agent

Founded in 1998

Origin in Spokane, Washington

Available across all US states
Would you need to establish an LLC, however when it comes to LLC formation service and registered agent service, are you overwhelmed with the options that are available? In our Northwest Registered Agent review, Northwest Registered Agent is among the best choices that you should consider. Let's go over many of the most amazing features of Northwest Registered Agent for LLC services.
We will go over the specifics of Northwest's LLC training programs in this analysis and clarify how they are compared to those on the market. Continue reading to find out whether the best option for you is Northwest Registered Agent.
Although fairly young to the LLC filing market, throughout the registered agent market, Northwest is among the largest and most respected names. Northwest also developed a good reputation for delivering professional services, but it is among the most costly firms, and there might be a better training service out there for you. We'll discuss the prices and services of Northwest registered agent LLC services, consumer response, and score their particular services.
Northwest Registered Agent LLC Service
A registered agent is the point of contact and takes care of legal documents and other legal services on behalf of the company. The name and the registered agent address are part of the public records and are freely accessible to any party. Alternatively, you can become your own registered agent.
Annual Compliance Filings
Most states require limited liability companies to file their compliance reports annually. This is why Northwest Registered agent provides you with an annual report containing all the basic information about the LLC.
Northwest Registered Agent Advantages
We summed up the 7 advantages of choosing Northwest registered agents. It will help you to decide if you like to employ Northwest towards being your Registered Agent or avail their LLC formation services want and Registered Agent services.
Protects their customer's information They Don't Sell Your Information to 3rd Parties
Unlike other businesses that sell your personal information in order to make more money, Northwest is not like that. They don't sell it to third parties. Throughout all times, Northwest Registered Agents safeguard their clients. The details you send them to remain with them. They don't trade it and conceal it as an 'Accounting Consultation' to other businesses.
No doubt, they have good customer reviews because of this.
You can use their address for LLC filing for privacy purposes
In government documents with the Secretary of State, the address you used in the LLC filing is mentioned. Examples of these are your Articles of Organization, Certificate of Organization, and Certificate of Formation. The state databases are publicly available so the information given will show up on Internet searches. You may receive too much spam mail since your information was so readily available on the internet.
Therefore if you use Northwest Registered Agent, you could use their address in your LLC filing instead of using your home address. Availing Northwest registered agents will keep your public records private. It will prevent spam mail. If you use the Northwest registered agent services or you hire them to form your LLC and be your registered agent, you can use their address in your LLC filing. In both services, it's either you will employ them as your registered agent or to form the LLC you can use their address instead of yours. No doubt, they have good customer reviews because of this. Such a great offer!
One year free Registered Agent Service
If you don't like to arrange your LLC by yourself (which is time-consuming), they offer free service for their Registered Agent service for your 1st year if you choose Northwest (that will be $39 + state fee) to form your LLC. In short. you will get a $125 discount from that deal!
Afterward, the operation is $125 a year per year. They don't have a contract so you can void the deal anytime. That is how confident they are.
Expert about this industry
In other companies, you would possibly talk to customer support or a sales representative who doesn't actually know or know little about a Registered Agent is or how to form an LLC.
Northwest doesn't have any sales representatives. Pretty much everyone in their company does customer support. There's no dedicated "sales team". So when you call, you speak with a friendly customer support staff who knows everything about the business I find this super helpful. No doubt, they have good customer reviews because of this.
While in Northwest, there are no sales representatives or sales departments for Northwest. customer support is handled by almost everyone who knows the business well. In addition, they are nice to talk to when you call. This makes everything easier for customers.
Their contact number is 509-435-9053. Give them a call between Monday to Friday (6 am to 5 pm Pacific/9 am to 8 pm Eastern). There are no phone prompts or extensions, customer support will answer your call fast. You can ask any question about their services and their staff are very nice to talk to. Their customer support is expert at what they do which is the most important. That's why I think Northwest Registered Agent has one of the best customer services.
Free annual report reminders
You will have the two additional features without any additional cost in both the use Northwest Registered Agent service which is $125 per year and the LLC formation service which is $39 + state fee. If your LLC has an annual compliance filing, they will give you an email update before it expires. That is what you call Annual report reminders. This will prevent your LLC from being shut down by the state for refusal to comply.
Though I am a pretty organized person (for almost all, I have calendar reminders), You will like this free feature if you don't have time to organize this kind of thing. It will give you extra confidence that it will be filed on time for the LLC compliance filing annual report. This extra add-on service is just a reminder. If you want them to take care of the filing of the LLC annual report as well, they can do it also but with an additional fee.
The question is, "If you will use their address in LLC filing, how do you get mail for LLC? Northwest would check any mail that is sent to your LLC and then upload this to your email address. You'll get an email alert if a report is added to your account. Although Northwest will allow you to use their address for your LLC filing, they will send these to you.
In addition, you can use your own address for IRS records, business bank accounts, your business debit card, and office address because all of these are private and do not appear on public records.
Discounts for LLC University® readers
To form an LLC, Northwest registered agent normally charges $100 + state fees. For LLC University® readers, they give a discounted rate of 60 % off.
If you get their LLC formation services and use Registered Agent services, "what you see is what you get."They don't have LLC bundles that are confusing, they don't upsell you, and there aren't secret fees. They just offer core services that the customers really need.
Only at the best price, they offer premium LLC formation services and Northwest Registered Agent services. For a great price, it corresponds to great service. Unlike many other companies out there, sadly, take advantage of you. They confuse their bundles and trick you into paying extra add ons, particularly for stuff you do not really need.
Northwest Registered Agent Formation Packages & Pricing
| | | |
| --- | --- | --- |
| | Up-front Payment | Monthly payment* |
| Basic LLC Filing | $100 plus state fee | Included |
| Registered Agent Service | $125 annually | Included |
| Operating agreement and other documents | Free | Free |
| Federal Tax ID (EIN) | $50 | Included |
| Tax ID | $50 | Included |
Each one of their rate levels entails a year of registered agent service and also has shipping service. There are affordable and value-packed Northwest Registered Agent LLC fees. At any point, you can change or upgrade to a different plan. However, you need to remember that when you like to cancel a plan you will need to have 60 days' notice.
Upfront Payment Package
Northwest pricing features the one-time upfront and monthly (VIP) payment options. These two pricing models are designed to allow you to choose the services you need. One-time upfront payment includes LLC filing for $100 and a full year of Northwest's Registered Agent service for $125. Legal documents like the operating agreement are available freely on this package.
Monthly (VIP) Package
The VIP monthly package provides the same service with the added feature of obtaining a Tax Id (EIN) from the IRS. Overall, you'll find more value for your money when comparing Northwest Registered Agent to other popular LLC formation services.
Northwest Registered Agent Quick Overview
Northwest Registered Agent
Customer support is too good
Protects their customer's information
Northwest Registered Agent LLC Service Review
Review of Northwest Registered Agent
| | | |
| --- | --- | --- |
| Overall Pricing and Value | | 95% |
| Cost Value | | 80% |
| Customer Support | | 100% |
| Ease of Placing an Order | | 100% |
| Included Features | | 100% |
Northwest Registered Agent provides all the LLC formation services in a far more different way than most players in the online filing industry. Unlike most LLC services, Northwest Registered Agent service provides only two pricing options for LLC formation. The pricing options allow customers payment flexibility with no extra charges or hidden fees.
All the services in the base formation package cost $39 plus the state fee. For even better services, you can opt for the available one-time upfront payment package that provides optional add-ons. Alternatively, you have the option to pay for a fixed package in twelve months' installments. While the two differently-priced formation packages don't boast better comprehensive services, many experts still recommend Northwest Registered agent as your best shot at starting a limited liability company.
By providing flexible pricing options for online incorporation services, Northwest Registered Agent guarantees 100% of every basic formation service you need. Of course, it also helps that they don't provide many upsells,s and your information is entirely safe from third parties. Among the core company formation services you'll find on Northwest Registered Agent packages include:
Online LLC formation and incorporation services
Virtual office
Mail forwarding and business address services
Registered agent across all the states
Annual reports
Northwest Registered Agent's cost of starting and filing an LLC is $39 plus the applicable state fees. This package alone lets you enjoy other services like
Annual report compliance service
Certificate of good standing
Federal Tax Id Number at $50
Phone service for 60 days at $9 per month
Operating agreement
Free Credit card consultation
A virtual office at $49 per month
Is This Brand Right For You?
There are many more variables operating in favor of Northwest Registered Agent at the end of each day than there are operating toward them. They offer tremendous overall value and service for clients. Of course, for any single entrepreneur creating an LLC, they would not always be the ideal option, so to wrap things up, here are a variety of situations where you can or shouldn't be using Northwest Registered Agent for LLC services.
Northwest Registered Agent is ideal for you if you're looking for customized premium customer assistance, a complete year of registered agent service, and fair rates. Some of their rivals might save you cash, as ZenBusiness is $185 less, for instance. There are several other services who just like LegalZoom, have a larger amount of customer input than Northwest does. You may want to look around if these are goals for you.
Northwest Registered agent is a well-known business. Their customer service agent Matt Hice was very respectful and friendly. Matt went above and beyond to help me with my needs. I highly recommend this company for any services you need with Registered agents.

Junianna Orellana
Customer Service
Call at any time in Northwest and you will talk to a nice customer support staff. You can ask about any difficult or direct question relevant to your LLC and get an accurate answer in a decent amount of time. Their customer support team is incredibly competent and such an expert they'll always have a solution. According to our review, they have the best support for customers by far.
If you had a positive experience in the past, you can request to talk to a specific person. This implies that any time you call, you can speak to a similar person.
Ease of Use
All order documents and sites for purchase are set out in such a way that creates a simple image of the price of every other feature. Also useful is the digital portal, which arranges all of your LLC documentation nicely. Makes the use of Northwest registered agent services very easy.
I used the services of NorthWestRegistered Agenst. Absolute commendable. Their customer support is great and I liked it. As a foreigner, They provided me all the information I need and they have taken care of everything and Their support is on spot as far as timing is concerned and response time, wao, split seconds. I will recommend y'll to my countrymen. Keep up the great work guys.

Brian Bell
Overall Turnaround Time
Northwest Registered Agent is more expensive than most other providers for LLC formation. If you put a high emphasis on customer satisfaction and would like reliable registered agent service on your LLC training, it is a good pick. We suggest, however, that you also search about ZenBusiness, a much more cost-effective and also offer quality service.
Great price and all around service. I'll recommend Northwest Registered Agent to any and everybody.. Made my life easier.. If you need to register your company? Do it headache free. Let them handle it. Thanks a bunch, Monty

Monty Vann
Excellent service and support! Great options, extremely fast filing, they communicate fast and extremely helpful, and overall a great solution for all your business registration needs! I'd HIGHLY recommend Northwest!

Jason Hartsoe
Cancelling Northwest Registered Agent Services
Unlike most companies, Northwest Registered Agent allows you to cancel their monthly VIP services at any time. This is stipulated in their terms and conditions, which you'll agree to once you decide to use the company's services. The whole cancellation process happens through the provided online dashboard on the company's website. However, the process can only go through if you have fully paid the amount owed to your annual contract.
Upfront payments don't provide the same cancellation freedom as the monthly payments. Usually, the company doesn't provide as much time to change your mind once you've made the payment. That's why you should always wait for your order if unsure about the services you want.
Can you have a refund with Northwest Registered Agent?
Northwest Registered Agent has a strict policy on refunds. The company only provides a full refund if you cancel your services before the relevant documents have been sent to the state. This means the state fees are yet to be deducted. If the company has already filed the relevant documents with the state, you'll only be eligible for a prorated service fee refund. In this case, the non-refundable state fees are already deducted.
Remember that Northwest Registered Agent does not provide refunds if you subscribe to the VIP monthly package. This is clearly outlined in their terms of service available on the company website. The fees are non-creditable and non-refundable, no matter the conditions behind your cancellation decision.
I used their registered agent service for a few years. This last year I dissolved my LLC but forgot to turn off auto renew (a few months into the renewaI emailed them to ask for a refund which they honored. think that is as admirable as a lot of companies these days would have taken my money. They also responded very quickly and were courteous. If I ever need a registered agent I will use them again.

Joe Bill
2 Top Northwest Registered Agent Service Alternatives
| | | |
| --- | --- | --- |
| | ZenBusiness | IncFile |
| Basic Formation | $39 | $149 |
| Full Formation | $39 | $149 |
| Full Formation + Website | $249 | – |
| Detail | Read Review | Read Review |
| Link | | |
ZenBusiness
Zenbusiness provides entrepreneurs with a chance to form an LLC from a starter package at only $39. The package provides all the essential features and services you need for an incorporation service. Its also the only LLC service that provides a free registered agent, LLC formation, and free operating agreement template in each package.
IncFile
Compared to Northwest, this is not the same massive victory as Northwest vs LegalZoom. IncFile is a strong competitor. However, we still recommend using Northwest over IncFile.
Here's a summary of the comparison between Northwest Registered Agent vs. IncFile:
The LLC formation of IncFile begins at $49; Northwest begins at $39. That is $10 with Northwest cheaper. IncFile charges $29 per month for using their address; Northwest includes this free of charge. IncFile reviews consistently note that help is very difficult to get a hold of
The customer support staff at Northwest was far more informative when I approached both businesses and they were much easier to keep track of for inquiries.
Northwest Registered Agent Disadvantages
The initial price range for Northwest is relatively pricey. There are many slightly more reliable LLC facilities that cost $185 cheaper if you're on a limited budget. Northwest Registered Agent has less 3rd-party customer feedback online in contrast to other providers.
Conclusion
Northwest Registered Agent is a great choice. Through a simple online account, reasonable pricing, straightforward and honest marketing strategy. In Northwest protection is essential to their service.
According to most reviews available online, Northwest was ranked higher than several rivals, such as LegalZoom, Incfile, ZenBusiness, and so many more. This is primarily due to the one-on-one Corporate Guide system of Northwest. This one-on-one Corporate guide system will give you your own resident agent.
Along with the best LLC formation services, Northwest is one of the best-licensed agent services. It does not have all the bells-and-whistles that other rivals offer, but Northwest is very straightforward and honest when it comes to its plans. They offer the best experience by concentrating on its primary service line. You can't go wrong with Northwest Registered Agent when you're looking for the perfect partner for business solutions!
Frequently Asked Questions (FAQs)
What do I need to form an LLC and can I start one on my own?
You can learn everything about starting an LLC — and form one on your own — by following the steps outlined in our comprehensive state-based guides!
Is Northwest a good service for small businesses?
Northwest offers great customer support and quality registered agent services; however, there are many other options available that will save you a lot of money, such as ZenBusiness.
Is Northwest free?
No, Northwest is not free.
Is Northwest worth it?
Northwest is worth it if you value top-notch customer service and support. If you are on a stricter budget, there are more affordable options out there.
What is the operating agreement of Northwest registered agent?
Northwest registered agent offers Free LLC Operating Agreement. LLC operating agreement is the legal document that makes sure your limited liability company when starting a business.
ABOUT THE AUTHOR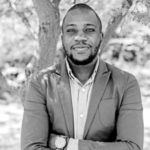 Billy Graham is a Highly skilled copywriter/editor with over 8+ years of experience working for content mills, direct clients, and SEO marketing agencies alike. Possesses extensive expertise in crafting unique copy, exceeding editorial goals, and delivering first-rate client-focused service in results-driven content production. Specialties include gaming, branded content, short-form to long-form copywriting, call-to-action, buying guides, how-to – articles, product reviews, and comparisons, copy editing, proofreading, complete QA, and in-depth research.
ABOUT THE REVIEWER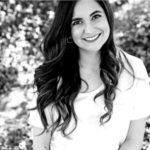 Jazmin Castello holds a Master's degree in Business Management, owns two companies, and has also published a self-help book. When she is not working or writing, she likes to spend time with her family and to travel.
+ 1 sources
Bizreport Advisor adheres to strict editorial integrity standards avoids using tertiary references. We have strict sourcing guidelines and rely on peer-reviewed studies, academic research. To ensure the accuracy of articles in Bizreport, you can read more about the editorial process here.
HeinOnline. (2021). About | HeinOnline. [online] Available at: https://heinonline.org/HOL/LandingPage?handle=hein.journals/busl47&div=25&id=&page= [Accessed 20 Jan. 2022].