How To Start An LLC in 2022: Free Guide
Introduction
A limited liability company (LLC) is perhaps the most popular business structure in the US. In fact, there are many benefits that come with an LLC, including the fact that your personal assets will be protected from business liabilities. This liability protection is very important for the owner of a business entity.
Despite the many perks, starting an LLC is not as simple as it often seems. There are several business and legal requirements that you need. Nonetheless, we will provide a six-step guide that can make this process as painless as possible.
What is an LLC?
According to the US internal revenue service IRS, a limited liability company (LLC) is a formal business structure allowed under US federal law and other state statutes. The purpose of an LLC is to protect the business owner from the liabilities of the business. In essence, it helps to separate business income and personal income.
So, even if the LLC goes into business debts, the assets of the small business owners will be protected. All members of an LLC must be included in the legal documents needed to set it up. And a business license must be acquired if you want to start an LLC.
The IRS classifies LLC businesses into several categories. This may include corporations, partnerships,s, and others. The classification is typically based on the number of members in the LLC company.
An LLC is seen as the polar opposite of a sole proprietorship where the business owner doesn't get liability protection or even business insurance in case of any eventualities. Also, please note that if you want to form an LLC, you must be aware of the specific state laws that govern the process.
6 Basic Steps To Start An LLC in 2022
As you can probably guess, starting a limited liability company involves a lot of legal, compliance and regulatory loopholes. You will need an operating agreement, a business bank account, a registered agent, a state filing fee, and many other things. In actuality, a business entity will need to follow six basic steps to get this done. Here is the full list of these important steps:
Choose a Name for Your LLC
Name Generator
Put words on the search field 
we will get you to your dream business name
The first step in forming an LLC and owning a business in the US is to choose a business name. Now, this may seem like a very straightforward thing that doesn't need legal or tax advice. But it's not.
You see, based on the legal requirements to form a manager-managed LLC, the name has to be legally unique. In essence, there shouldn't be any other businesses registered under that name. Expect to be creative about the name.
For instance, before getting the articles of organization and business filings for your LLC, think about how the LLC name will adapt to the website and domain. Try and also make the name as memorable as possible. Remember the name is not for the legal LLC process alone, it is a representation of your business.
It is also for your future customers. As such, you need to make it unique and creative. Additionally, it may be a good idea to brainstorm name ideas with your registered agent service and members of the LLC. This will make it easier to come up with a unique LLC name.
Choose a Registered Agent
You will also need a registered agent to help you with LLC formation. In most cases, a registered agent service can play several roles in a business setting. For instance, they can help file personal income tax, sales tax, unemployment insurance tax, get a tax ID number, hire employees, and generally get your S corporation running.
Now, there are some other factors to keep in mind when choosing a registered agent. First, LLC owners must ensure that the agent has enough expertise to offer the necessary services. Simply look back at the LLCs they have helped before and assess if the overall customer experience was good enough.
Also, go for a resourceful agent. In essence, this would be an entity that can help you with LLC operating agreements, LLC bank account opening, legal advice on personal liability, and anything else that is crucial for the success of your business. Finally, ensure the registered agent services you have chosen are affordable. You don't need to spend too much money to form an LLC.
Prepare an LLC Operating Agreement
The LLC operating agreement is basically an outline that specifies the terms of a limited liability company. The agreement is often similar to the articles of organization used by S corporations. It highlights the structure of the business, the decision-making process, the shareholding, and the list of LLC members.
When you file LLC formation documents, make sure you get this right. The LLC formation service can provide some templates to use. One LLC member can also be involved in the process on behalf of the rest. This doesn't change anything. Owners' liability protection will still be guaranteed.
The most important thing is that the management structure is well thought out. As a rule for small businesses, always make sure that you have a lawyer present when doing the LLC operating agreement.
In fact, it is highly recommended for corporation owners to get legal representation while forming this agreement. That way, it will be easier to ensure your interests and the internal revenue code in the business are protected.
File Organizational Paperwork With the State
Once the operating agreement is ready and your federal employer identification number has come through, the next stage is to file the paperwork with the state. Please keep in mind that there will be state filing fees for business entities.
Your registered agent will walk you through the fee structure, how to pay, and any other payments required by the limited liability partnership, state or federal body. In most cases, the LLC's registered agent will file the documents in less than 24 hours.
The documents will include a lot of things needed for forming an LLC such as a physical street address, ownership interests for the new business, and other info. Important to note that simply filing the documents doesn't mean that now you own the LLC.
It will take time before the state is able to process the application. The time it takes depends on the state and how it handles business filings, most states process new applications in a few weeks.
Obtain a Certificate from the State
The fifth step to starting your LLC is actually getting the authorization certificate from the state. This is often seen as the very last step when starting an LLC. The state officers will basically look through the documents filed, assess their authenticity, and decide if you have qualified for the limited liability company LLC.
However, as long as a reliable registered agent service was used, and your documents are all in order, you should be able to get the certificate. There are actually a lot of advantages that come with having these certificates.
First, it means that your member-managed LLC can get access to small business loans. You can also start to do business accounting, pay taxes, and even build a business website if you haven't. The certificate is simply proof that you are ready for business and all that comes with it.
Register to Do Business in the Other States (optional)
As we have noted above, the legal requirements for setting up an LLC will vary a lot depending on the state you are in. Just because you have filed to start your LLC in one state doesn't mean you can do business in other states.
If you believe that your S Corporation will be operating across state lines, then you must form an LLC in all the states that you plan to operate. You will simply repeat the five steps above while ensuring you take into account the statutes and laws in specific states. That way, your personal assets will be protected across state lines from your business liability.
There is also no arguing that this process will be hectic. You may also end up paying hefty amounts in the state filing fee. But it's the only way to go if your business will be selling products and services across a wide range of states across the country.
The Top 2 LLC Services
You will need the help of several experts to start an LLC. That's why it helps to hire a reputable LLC formation service. There are several firms out there that can help anyone form an LLC. But the two below should be perfect to start with your articles of organization and anything else you need.
ZenBusiness
Zenbusiness is a leading LLC formation service that has been doing this for years. The firm has a team of lawyers and business experts who will help your LLC and S corporation get registration in all US states.
ZenBusiness charges a starter fee of $49 but it has a series of packages that should be enough to address the needs of different businesses. The firm is also backed by a lot of positive customer reviews. If you are looking for a service with the right track record in forming LLCs, ZenBusiness will not let you down.
Northwest
Northwest is a popular registered agent with brand name recognition. The firm is known for its fast and reliable LLC formation services. It also offers very strong privacy so you can be sure that all your business documents are safe. Same-day filing is also guaranteed and you'll also get to enjoy some amazing customer support too.
The only downside with Northwest is that they tend to offer too many add-ons. If you are not careful, you may end up paying for services that you don't need. But with everything said and done, this is one of the most reliable LLC formation services in the US right now.
Final Thoughts
There are so many advantages you can get when you start an LLC. Whether you are looking for some tax benefits, protection from business liabilities, or anything else, an LLC will provide the most ideal options to structure your business. As you can see from the simple tips and steps above, starting an LLC is not as hard as it seems.
You'll need to have the right documents, the best-registered agent service, and the fees needed to file with the state. Once the process is done, you should have the business up and running in no time. Besides, these days there are many more LLCs online. This allows you to file from anywhere in the US and in the world. As such, there is no reason why you shouldn't form your own LLC today.
Frequently Asked Questions (FAQs)
How Long Does LLC Formation Take?
It all depends on whether you have the right documents to complete the state filing process. While some people can get the LLC in just a few days, others may need a few weeks.
What Do I Need to File an LLC?
You will need a few things. First, an operating agreement is important. You must also have a business name, bank account, and list of members and shareholding.
How Do I Get Expedited Service?
You can work with a reliable registered agent and other formation services that offer same-day filing. This will cost you a bit extra but it is worth it.
ABOUT THE AUTHOR
Nyamburah is a seasoned business management expert with over 10 years of experience. Her interests cut across a wide range of topics including starting and managing small businesses, eCommerce, investing, and so much more. She holds a degree in economics and an MBA as well. Having started and managed the business by herself, she has earned a lot of experience and expertise in a wide variety of fields. She has also worked as a journalist for several online publications. Her main goal is to help small businesses with actionable information that they need to expand and grow their enterprises.
ABOUT THE REVIEWER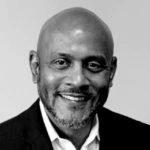 He is an organized and creative thinking sales management professional with experience in outside and inside sales in various markets. Working as freelancer in the Greater Boston Market, he moved to St. Louis and became an Account Executive, then a Sales Manager managing and coaching 12 sales reps covering a nationwide territory. He has developed his team with a combination of consultative selling and value before price coaching mindset which has won him a President's Cup and many other financially rewarding awards at RICOH. His most recent role as a Continuous Improvement Manager provided insight into the importance of delivering a quality product in alignment with the value and reputation of his organization. It further enhances the aspect of selling on value as opposed to price.
+ 4 sources
Bizreport Advisor adheres to strict editorial integrity standards avoids using tertiary references. We have strict sourcing guidelines and rely on peer-reviewed studies, academic research. To ensure the accuracy of articles in Bizreport, you can read more about the editorial process here.
Harroch R. 12 Tips For Naming Your Startup Business.

Forbes

. https://www.forbes.com/sites/allbusiness/2016/10/23/12-tips-for-naming-your-startup-business/?sh=2ca5ed1c904e. Published April 14, 2022. Accessed July 27, 2022.

Prakash P. LLC Operating Agreement: What's Included and How to Write One. NerdWallet. Published June 25, 2021. Accessed July 27, 2022. https://www.nerdwallet.com/article/small-business/llc-operating-agreement

How a Limited Liability Company (LLC) Works. Investopedia. Published 2022. Accessed July 27, 2022. https://www.investopedia.com/terms/l/llc.asp

Limited Liability Company (LLC) | Internal Revenue Service. Irs.gov. Published 2017. Accessed July 27, 2022. https://www.irs.gov/businesses/small-businesses-self-employed/limited-liability-company-llc