Best LLC Services 2023 – Top LLC Formation Services
All products recommended by Bizreport are selected by our editorial team, independent of our parent company. Some of our stories include affiliate links. If you buy something through one of these links, we may earn an affiliate commission.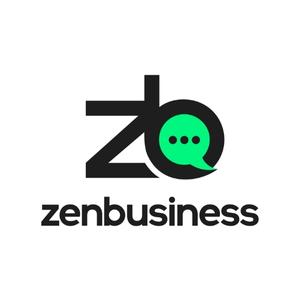 ZenBusiness
Best Overall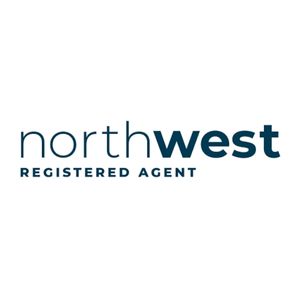 Northwest Registered Agent
Best For Designing
IncFile
Most Affordable
Many business owners show interest in creating a separate business entity for their enterprise. It is generally agreed that the LLC, or Limited Liability Company, the format is the best choice for most. This format is fairly simple to accomplish, yet provides liability protection for the owner by separating personal finances from the business debts and liability. But most entrepreneurs lack the time and legal background needed to incorporate their LLC as efficiently as possible.
That's where third-party LLC formation services come into play. These companies can file all the necessary paperwork and provide follow-up for annual compliance in order to form and operate an LLC. We have reviewed the myriad of services available, and have found ten competitors who provide intriguing value propositions. In this article, we analyzed each entrant and described the pros, cons, and value to the consumer to help you make a decision for the best LLC service.
Main Reason For Using LLC Services
Many business owners find that LLC services are an efficient way to incorporate and run their enterprise. A third-party service will make formation easy, taking care of all the necessary filings and paperwork. This saves valuable time, energy, and resources by making the process smooth and simple. A reputable service also gives you peace of mind, knowing that all the legal requirements have been fulfilled.
Top 10 Best LLC Formation Services in 2023
Features Offered By LLC Formation Service
Online LLC services offer a variety of helpful formation and compliance features. First, most services offer comprehensive filing of formation paperwork including license applications, article organization, and EIN numbers. Additionally, most services provide ongoing assistance with registered agent services, annual compliance, required reporting, and tax documents. Some services provide additional legal services to help with regulatory, legal, or other governmental issues as they arise.
Read more: Best Registered Agent Services In 2023
Best LLC Service That Saves You Money June 2023
ZenBusiness
It's no surprise that ZenBusiness is the hottest names in business formation services – offering great value with any of their transparently priced packages. They offer a modern and intuitive user interface, fast LLC filing services, and a social mission that appeals to some customers. They are an excellent overall choice and won our award for Best Overall.
Starts at $0 plus state fees
Premium registered agent and compliances services
Affordable EIN and expedited filing options
Need a number of add-on expenses to get truly premium service
ZenBusiness may be newer to the field, but this company is racking up thousands of top reviews from recent customers. ZenBusiness has a very reasonable and transparent pricing policy – with three tiers each providing exceptional business formation service features and value to the customer. In addition to articles of organization and the operating agreement, ZenBusiness offers tax consultation, web page design help, worry free compliance, and registered agent service. The positive customer feedback also notes friendly and helpful customer service and an exceptionally easy and intuitive user experience.
Service Plans:
ZenBusiness provides transparent and value pricing with three tiers of service. They are all good values. We suggest using the basic package only if you truly need to spend $0 and don't need any further services – a la carte add ons will soon outpace the comprehensive packages.
Starter Package ($0 plus state fees) includes basic formation services with a 2-3 week filing turnaround time, expense and deduction tracking, and 100% accuracy guarantee
Pro Package ($199 plus state fees) features worry free compliance, guided operating agreement, and expedited filing times along with the basic services
Premium Package ($299 plus state fees) includes all the Starter and Pro features along with a business domain name website, and website – all at rushed filing speeds
If you already have an LLC, but want to purchase a la carte services, popular options include registered agent service ($199), worry free compliance ($199), and EIN registration ($99)
Northwest Registered Agent
With superior customer support and friendly service, Northwest Registered Agent makes a fantastic impression on customers as one of the best LLC services. But excellent data security, a proven history of success, and the possibility of additional add-ons (e.g. the eponymous registered agent service) make this the All-Around Performer of LLC formation services.
Customer service with a personal touch
Long track record
Data Security
One year free registered agent service
LLC formation process can be somewhat slow
With over 3 million clients, Northwest has a proven track record of success in helping business owners with LLC filing services and related features. Entrepreneurs can file for a business license, or operating agreement with one of the company's helpful agents called "Corporate Guides". The guides provide old-fashioned personal service – you will never chat with a bot or hear an automated menu with Northwest. This is a superior level of a time commitment compared to any other entrant in the field. Another benefit of using such a large established company with infrastructure is data security. Northwest employs its own agents and couriers, so all your data is safe out of the hands of third parties. Northwest provides all the needed LLC formation services with superior attention to personal care and data security. It is our top recommended choice in the field. It is clearly among the best LLC services.
Service Plans:
Northwest offers two levels of service that are excellent values. Since a free year of their superior registered agent services is included with either level – your ROI will be outstanding for the Basic or Full Service choice.
Basic Plan ($39 plus State Fees) provides their basic formation service. This plan works if you simply need to form an LLC including business naming and articles of organization. You get a free year of registered agent service, even with this starter deal
Full Service Plan ($225 plus State Fees) is a significant upgrade. Clients get free mail forwarding, free registered agent service for a year, an operating agreement, and a client account of free tools and forms
Common additional services purchased include EIN registration ($50), Registered Agent services after year 1 ($125), and annual compliance reports ($100)
IncFile
IncFile is a well established and trustworthy provider for forming a business entity. With straightforward and simple processes and good value – it's hard to go wrong with this entrant. Since IncFile is not the most outstanding at any one service, but rather solid at everything, we give them the Most Affordable.
Straightforward user experience
Reliable business filings
No weaknesses
No single feature is best in class
IncFile is a reputable LLC service provider with a proven track record of providing services that are both reasonably priced and expertly carried out. They are regarded as one of the greatest deals on the market even though they might not be the best in any one area. It's challenging to identify any shortcomings in IncFile's services because customers constantly give them positive reviews for all of them. Their online site is simple and user-friendly, and they provide great LLC formation and registered agent services. Some LLCs can be created in about ten minutes. IncFile offers affordable service packages as well as a la carte choices, all of which offer excellent value. But, you might need to take alternative choices into consideration if you have unique requirements beyond typical LLC support.
Service Plans:
Incfile utilizes a precious metal based package tiering system which all show good value. The Gold Package that includes a registered agent for a year and an EIN for only $199 seems like an especially good bargain.
Silver Package ($0 plus state fees) is just the basics, where Incfile prepares your articles of organization and submits them to the state. With free costs and free registered agent for a year, this is a great value option
Gold Package ($199 plus state fees)In addition to the basic filings, Gold members receive an EIN, a customized operating agreement and bylaws, and unlimited support
Platinum Package ($299 plus state fees) includes just about all of Incfile's services. In addition to all the Gold package options, Platinum customers get unlimited phone and email support, form 2553 assistance, a business bank account, tax consultation, access to additional documents, a business web domain, and expedited filing
Registered agent services are free for the first year, and cost $119 moving forward
Tailor Brands
Tailor Brands fills a niche in the marketplace with a focus on branding and design. This is both a strength and a weakness. This service is the absolute top choice for Best for Designing – but is only moderate for the full panoply of LLC formation services. Any business owner who wants a one-stop shop for marketing, branding, and LLC formation will find this to be the top value.
Graphic design service
Website design
Branding services
Business formation documents seem secondary
The wide range of services Tailor Brands offers will astound you. In addition to LLC services, small business owners can develop a brand, logo, graphics, social media collateral, and a website. The downside – is the branding services appear to be more important than the business formation packages. Overall, TailorBrands gives a distinct advantage over rivals. Small business entrepreneurs can get all they require from this single online resource. Many design possibilities are available through TailorBrands, including website design, graphic design, social media advertisement design, and logo creation. Some rivals provide more specialized knowledge for clients with more difficult filings or who are primarily interested in registered agent services. Nonetheless, TailorBrands is the ideal option for business owners that desire a full-service platform and need branding and social media services.
Service Plans:
Tailor Brands has an array of packages for LLC formation, branding, and combinations. Their Elite package truly is a one-stop-shop.
Lite Package ($49 plus state fees)provides business owners with the basic registration and articles of organization
Essential Package ($199 plus state fees) includes the basic start up for an LLC plus an operating agreement and annual compliance
Elite Package ($249 plus state fees) gets the client all the basics of LLC formation but with several of Tailor Brand's excellent branding services – logo creation, digital business cards, web domain, and social media design tools
It can be easy to get confused with Tailor's packages – they also offer Basic, Standard, and Premium plans. Those are solely for branding and designing tools.
Registered agent services cost $199
Harbor Compliance
Harbor Compliance is a company to keep an eye on because it is still newer and smaller than its rivals. Harbor Compliance makes an effort to stand apart by utilizing cutting-edge technology and data. You will be taking a bigger chance with this company at this moment because of the conflicting customer feedback. We still think highly of their affordable compliance service, and award the Best for Annual Compliance.
Data science
AI assisted services
Customer support
Too new to have a fully vetted track record
There are a number of differentiators that could aid Harbor Compliance in carving out a successful market segment. These include a heavy emphasis on data use, cutting-edge technologies, and top-notch customer service. The company aspires to offer a user experience that is all-inclusive, incredibly simple to use, and integrated with excellent customer service. This is a direction that has promise. They still need more time to mature, in our opinion. For instance, the rating aggregator Trustpilot only lists two ratings of the business overall, and one of those reviews is a complaint. As we gain more information on the customer experience, we may see Harbor move up our list.
Service Plans:
Harbor Compliance simply offers a single plan. Bulk discounts are available on multiple year orders.
LLC Formation ($99 plus state fees) is a fairly basic package that includes name searches and articles of organization
They also offer reliable registered agent service for $99 and annual report services for $100-175
Rocket Lawyer
Rocket Lawyer is more of an overall online legal services company than just an LLC formation specialist. With a huge library of legal documents, Rocket Lawyer is our choice for Most Comprehensive. You will find all the LLC formation documents needed, plus a panoply of other legal services and forms.
Large volume of legal documents
Easy to use
Continuing support for many legal matters available
Subscription service is inefficient for some customers
Can be too cumbersome if you don't need lots of documents and services
Rocket Lawyer is a more wide ranging service than many of the other competitors. In addition to forms for creating an LLC, Rocket Lawyer also provides real estate documents, nondisclosure agreements, wills, and documents for managing corporate bank accounts. As their clients' legal requirements develop, they build a lasting connection with them using a subscription-based business model. For mid-sized LLCs with several filing needs, this may be useful. But, if a customer doesn't need all of the ongoing services, they can find the subscription payments to be expensive. If you like the value proposition offered by Rocket, also check out LegalZoom, as those two competitors aim for the niche market where clients want a larger range of legal services.
Service Plans:
Rocket Lawyer offers a stand alone LLC formation option, but is really designed to work on a subscription plan. The basic LLC Formation plan provides a good value, while Rocket Lawyer provides a better choice for those needing more documents and ongoing services suitable to a subscription.
LLC Formation ($99.99 plus state fees) is a reasonably priced basic formation service that includes name search, registration, and articles of organization
Membership ($39.99 per month subscription)
Registered Agent services cost $149.99
MyCompanyWorks
Thousands of clients love this service, extolling fast and helpful responses from the support team. Thus, we give MyCompanyWorks our Customer Service Award.
Good value for the price point
Ease of use
Satisfaction guaranteed
Registered agent service only included in their most expensive package
Aren't as affordable as some of their competitors
MyCompanyWorks provides solid LLC formation services at a low price. You will find excellent value and huge ROI with this product. All the basics of business formation are readily available in a fast and easy process. The company is committed to success, offering a 100% money back guarantee. They back this up with outstanding customer service. One question mark we have is the reason for the relatively low number of 60,000 customers over 20 years in this field (compared to 3 million for our top overall choice, Northwest). But with over 5,000 of those users leaving glowing reviews, perhaps it's more of a marketing question than quality.
Service Plans:
MyComany Works offers three service levels. For what it's worth, we think their naming system is the most transparent and descriptive compared to the other competitors. The $179 Entrepreneur Package packs a bang for the buck.
LLC Formation Basic ($59 plus state fees) is a simple formation package that also provides access to the start-up wizard and discounts from partner organizations
Entrepreneur Package ($179 plus state fees) includes all the basics plus a federal EIN, tax help, and a registered agent free for a year
The Premium Package ($259 plus state fees) includes all other services plus priority support from the fantastic customer service team. Additionally, premium clients get managed annual compliance, business entity monitoring, and an e-leger
Registered agent stand alone service or additional years of registered agent service cost $99
BetterLegal
Five years into their business, the BetterLegal LLC formation service is showing promising results. They receive high reviews from their customers for transparent pricing and ease of use. We find the most outstanding differentiator is their commitment to straightforward filing options and same day filing. We give them the Fastest Turnaround Time Award.
Fastest turnaround times
High customer satisfaction rating
Support center
Clients report weak customer service
Short track record
This newer entrant into the field attempts to be extremely efficient and straightforward. This shows in a basic and easy to use filing interface as well as limited options for filing services. BetterLegal helps them deliver on fast turnaround times – offering same day filing. Customers seem to be highly satisfied with the LLC services including basic filings, articles of organization, and applying for EIN. Additional features found in their help center include tax advice, website services, and insurance valuation. Thus far, users have given lukewarm marks for customer service – with reports of hard to reach and limited support.
Service Plans:
Better Legal only has one service plan that is comprehensive. If you are trying to find the lowest cost or pay $0 out of pocket they do not have an option. However, we do find their package is filled with features.
LLC Formation ($299 plus state fees) – provides customers with articles of organization, an EIN, and operating agreement and fast 1-2 day filing. You also get a free website, business checking account, and rax analysis
Inc Authority
For those looking for basic value over comprehensiveness, Inc Authority is a good option. In our opinion, it is the Best Free LLC Service. More advanced features are expensive and just moderate compared to the field.
Great value for basic services
Good customer service
Frequent upsell attempts
Becomes too pricey if you purchase comprehensive a la carte features
Inc Authority is a business development platform that has a sharp focus on the needs of small business owners who wish to start an LLC. They provide a superior free package that includes all the basic filings you need. On top of that excellent value, filing times are fast and customer support is available and helpful. You can get a year of free registered agent service as well. On the downside, the more premium features and packages are somewhat expensive, and though adequate, they do not stand out in the field. Users find the company to be effective, helpful, and easy to work with – leading to high customer satisfaction. If you are looking for a free service, this is a great starting place.
Service Plans:
For those looking for the lowest cost, IncAuthority is a completely free service. We admire their strategy which is to provide free service which is google enough to earn trust and future business. They offer bundles of their additional services for those interested in comprehensive support.
Free LLC Service – A great free package including business name checks, timely submission of your articles of organization, and free registered agent service for a year
Business Bundle ($369.95) – offers comprehensive features such as operating agreements, bylaws, stock certificates, meeting minutes, EIN, annual compliance, web domain, and personalized advice.
Be prepared for upsells for other services like business credit, buying a domain name, finding funding, and other related services
LegalZoom
LegalZoom basically invented the category of online legal service platforms – and have provided trusted service for many years. Though some newer companies and disruptors may offer intriguing value propositions, Legal Zoom can do it all well and is always a solid choice. Where they still stand out is their ability to connect clients with lawyers for legal advising on an ongoing basis – and are our choice as Best for Legal Advice.
Comprehensive legal services
Large document library
Long track record
Might be "too much" if you just want the basic filings
Can be slow
Though only average for basic LLC formation, the LegalZoom staff goes far further by connecting clients with legitimate legal services. Legalzoom attorneys can also offer legal counsel. With consultation plans, business owners have access to experienced legal counsel at any time. Even the most basic package includes a Wix-powered website and business domain name. Operating agreements, Federal Tax ID Numbers, a guide to business licenses and permissions, and financial account authorization letters are included with the pro and premium packages.
The Premium subscription includes unlimited 30-minute consultations regarding taxes and insurance, a customized consultation with a company insurance counselor, a meeting with a small business tax expert, and 30-day access to tax and insurance guidance. For all around comprehensive needs, legal services, and a trusted track record, LegalZoom is a good choice. Legal Zoom is just a bit more expensive and slower than some of the other services, so it may not work out if those are your main points of interest.
Service Plans:
LegalZoom offers a comprehensive service, but manages to keep fees from climbing too high. Though not a cheap option, all their plans are a good value if you need ongoing legal support. The economy plan includes most of the features, but the processing time is significantly faster with the other packages.
Economy Plan ($79 plus state fees) gives a name check, articles of organization, peace of mind review, a free Wix website, and lifetime support
Standard Plan ($329 plus state fees) adds a personalized founders kit and 5 day processing times.
Express Gold ($349 plus state fees) is simply the standard plan with 1 day express turnaround.
Registered agent services cost $299
Advantages Of Using Best LLC Service For Your Business
In the business establishment process, LLCs should choose a service provider as well for their needs. The company can save time and money that could otherwise be spent either filing themselves or hiring costly attorneys. Several providers offer unique service offerings such as a service agreement. Businesses need to do some research and read customer reviews in order to choose the best.
Assist Your Business In Saving Time
Time is of a premium for most entrepreneurs and business owners. LLC services can take away paperwork and compliance duties that are time consuming and important – but that do not actually advance the goals of the business. Having the support of an LLC service means more time devoted to growing the business.
Handles All Of Your LLC Paperwork
No business owner wants more paperwork to sort through. An LLC formation service provides expert help by filling out all the needed forms and applications for you. The process is usually quite easy, with some of the easier services needing only about 15 minutes of your time to get the initial filing off to your state. As ongoing paperwork comes in, these services can handle it for you through registered agent service and annual compliance.
Help Your Business In Remaining Legally Compliant
While the owner may focus on sales, HR, or operations – it is still vital to make sure the business is legally compliant with all state and federal regulations. LLC companies can help with these core business needs. Most services offer annual compliance, tax, and insurance consultation as part of a package or as low cost add ons.
Support For Any Questions About LLC Formation
Customer support varies widely depending upon the LLC formation platform selected. The worst of them use automated menus or chatbots that are time consuming or unhelpful. But many provide excellent responsive support for any question you may have. A few even specialize in personalized service. Remember, this feature can be bifurcated into help with the platform and help with LLC related questions.
How To Choose The Best LLC Formation Service?
When you analyze LLC formation services, try to match the features and value proposition of each company to that of your own business needs. This can include the pricing levels, your need for basic or more complex features, and what type of ongoing support the company offers. Additionally, read over professional reviews and actual user experiences found on review sites.
Pricing: Make sure to analyze the pricing options and tiered packages offered by each competitor. Utilize a return on investment analysis to see which features best match your business needs.
Features: Each LLC formation service provides a unique combination of features – which you may or may not need for your company. Perform a detailed analysis of your needs compared to features offered.
User Reviews: No matter how appealing a company's promotional materials sound, they must be verified by user experience. Reading customer reviews and finding patterns, pros, cons, and experience descriptions is a must before purchasing any service.
Customer Support: When using an LLC service, you may need advice or technical assistance. Therefore, an available and helpful customer support system is a key deciding factor for many customers.
Easy of Use: One of the main purposes of using an LLC services to make paperwork filings smooth and easy. Therefore, the user experience should be easy and intuitive.
Final Thoughts
Using a third party LLC formation company is a wise choice for many small proprietors and entrepreneurs trying to go to the next level. It gives one peace of mind to separate their business dealings from personal liability. The ever growing field of LLC formation companies makes formation and annual compliance a smooth and easy process, for relatively low costs. For today, we find that Northwest Registered Agent provides just the right mix – solid LLC formation documents, data security, and service with a personal touch – to be our best overall selection. However, each of the platforms offers a slightly different value proposition that may match your needs.
Frequently Asked Questions (FAQs)
What is the best company to create an LLC?
There are many legitimate LLC filing companies that offer value to certain market segments. The best company is the one that matches your own business needs as far as pricing, features, and unique services.
Is it worth forming an LLC?
Forming an LLC, or Limited Liability Company, is a wise choice for many small businesses. LLCs are their own business entity, separate from the owner's personal dealings. This provides protection from large liability in the case of a lawsuit or default. You can obtain this protection for a relatively low cost.
How much does an LLC service cost per year?
LLC formation services are available at various price ranges, including the most basic filings for free. Additional features may cost a few hundred dollars on average, but that is dependent on the range of services you desire. Remember, that overall fees include additional costs for state filing fees.
What is an EIN?
An EIN is an Employer Identification Number. This is your business identification for federal tax purposes, used similar to an individual's social security number.
Are online LLC companies legit?
Yes, millions of small businesses use online platforms for LLC creation and compliance. Make sure to use professional reviews and customer reviews to thoroughly vet any one service to make sure it is effective.

ABOUT THE AUTHOR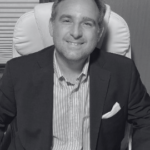 Dr. Jeffrey Christo is an educator, academic researcher, writer, and business analyst from the United States. His educational background includes a BA degree in History, Master of Science in Teaching, and Doctorate in Educational Leadership. Dr. Christo specializes in leadership, staff development, building organizational capacity, and systems. A lifelong learner, Dr. Christo is also currently a student pursuing an additional doctoral study in Business Administration. In the business world, Dr. Christo's areas of interest include organizational improvement, organizational analysis, organizational climate and culture, competitive advantage, real estate, and niche branding.
ABOUT THE REVIEWER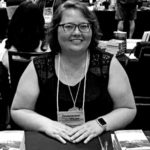 Kristina Knight is a freelance writer with more than 15 years of experience writing on varied topics. Kristina's focus for the past 10 years has been the small business, online marketing, and banking sectors, however, she keeps things interesting by writing about her experiences as an adoptive mom, parenting, and education issues. Kristina's work has appeared with BizReport.com, NBC News, Soaps.com, DisasterNewsNetwork, and many more publications.
+ 7 sources
Bizreport Advisor adheres to strict editorial integrity standards avoids using tertiary references. We have strict sourcing guidelines and rely on peer-reviewed studies, academic research. To ensure the accuracy of articles in Bizreport, you can read more about the editorial process here.
IRS. Limited Liability Company LLC | Internal Revenue Service. Irs.gov. Published 2019. Accessed February 27, 2023. https://www.irs.gov/businesses/small-businesses-self-employed/limited-liability-company-llc
Register your business. Register your business. Published 2019. Accessed February 27, 2023. https://www.sba.gov/business-guide/launch-your-business/register-your-business
Employer ID Numbers | Internal Revenue Service. Irs.gov. Published 2012. Accessed February 27, 2023. https://www.irs.gov/businesses/small-businesses-self-employed/employer-id-numbers
Registered Agent | Corporate Guides | NW Registered Agent. Northwest Registered Agent. Accessed February 27, 2023. https://www.northwestregisteredagent.com/
Tailor Brands. Tailor Brands. Published 2014. Accessed February 27, 2023. https://www.tailorbrands.com/
Homepage. ZenBusiness Inc. Accessed February 27, 2023. https://www.zenbusiness.com/
LLC Filing & Business Formation – Start Your Company Today. www.incfile.com. Accessed February 27, 2023. https://www.incfile.com/