Harbor Compliance Reviews 2022: Reviewed & Ranked & Popular Alternatives
All products recommended by Bizreport are selected by our editorial team, independent of our parent company. Some of our stories include affiliate links. If you buy something through one of these links, we may earn an affiliate commission.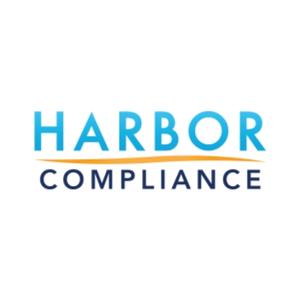 Harbor Compliance is a leading provider of compliance solutions for businesses of all sizes, founded by a team of government licensing specialists and technology pioneers. Since 2012, we have assisted over 25,000 clients in applying for, obtaining, and maintaining licensing in a variety of industries.
Pros
Great Customer service
Strong emphasis on compliance issues
Software-based compliance tools
Cons
No refunds
Relatively high prices
Harbor Compliance is serious about the security

Providing excellent customer service

Unique advanced features in their compliance package 
Harbor Compliance is a leading provider of compliance solutions for businesses of all types and sizes, founded by a team of government licensing experts and technology pioneers. Since 2012, we've assisted over 25,000 clients in obtaining, securing, and maintaining licenses in a variety of industries.
Harbor Compliance is a renowned LLC formation service provider in the United States that helps companies and nonprofits in different industries process their LLC formation. The company has been operating since 2012, and during this time, they have served over 10 000 businesses.
Specifically, Harbor Compliance helps companies to comply with the federal, municipal, and state business licensing requirements. The firm has licensing experts who prepare the relevant file applications and use their proprietary app to track renewals, fees, and deadlines.
Harbor Compliance operates slightly differently from other LLC formation businesses. While most of the other companies require that you supply information online through a questionnaire or order form, Harbor Compliance requires that you sign up and have an introductory call with one of their specialists. Therefore, Harbor Compliance makes its service personalized right off the bat.
These Harbor Compliance reviews are structured to make it easy for you to find any details you need to decide whether to sign up for their service or not
Harbor Compliance Advantages
Here are some of the benefits you'll get by deciding to use this LLC provider's formation services:
Exceptional Customer Service
Harbor Compliance's greatest selling point is its superior customer service. Each client works with a specialist who will walk you through your formation, step by step. In case of any questions, you may email or call the specialist. You won't be put on hold when you call or have to speak to random customer service representatives who have no clue about your business.
Additional Services
The company handles every part of the LLC formation, including the publishing service that some states require for compliance yet most online LLC formation providers don't offer.
Online Security
One of the reasons most businesses trust Harbor Compliance is because this LLC formation provider takes online security seriously.
The website is highly secured by Norton Web Security that encrypts data and scans for malware. The site also features Trustware that helps to validate online vendors.
Registered Agent Service
As a customer at Harbor Compliance, you'll receive a full-year registered agent service. This package is a rare one in the industry.
Solid Reputation
Harbor Compliance pays special care to customer satisfaction and customer follow-up, which is why this company has built a strong reputation for itself, getting top scores on most review websites.
Advanced Features
The LLC formation provider offers some exceptional features that its competitors aren't happy about. For example, their compliance package comes with the annual report feature, which is the necessary report needed for compliance. They also offer newspaper publishing.
Harbor Compliance LLC Formation Packages
| | | |
| --- | --- | --- |
| | Formation Package | Compliance Package |
| Name Availability | Included | Included |
| Articles of Organization | Included | Included |
| Operating Agreement Template | Included | Included |
| Federal EIN | Included | Included |
| Registered Agent | Included | Included |
| S-Corp or C-Corp Tax Election | Included | Included |
| Initial Report | – | Included |
| Publishing | – | Included |
| Managed Annual Report Service | – | Included |
| Ongoing Support | – | Included |
This provider has a two-package pricing plan that's comprehensive and straightforward.
Formation Package
This package includes a list of services:
Actual Filing
It entails the actual preparing and filing of Articles of Organization, handed to the state for confirmation and finalization of your company's legitimacy.
Registration Agent Service
Every LLC that operates in America is required to appoint a registered agent. This refers to the entity or individual that receives crucial correspondence from the state for you, then brings them to you.
The package also consists of the Registered Agent Service for the entire year. That said, registered agents will receive essential deliveries for you and take you through the relevant steps needed for proper compliance. Most of the Harbor Compliance registered agent reviews show that most business owners prefer this service.
Name Available Search
This feature lets you confirm the availability of your preferred company name.
Sample Operating Agreement
This document describes your business structure and acts as provides some guidelines on the way it'll be operated. Harbor Compliance provides a template that you may use to craft an operating agreement for your business.
Federal Tax ID Number (EIN)
Ideally, this is your company's Social Security Number, and with this number, you can file tax returns, employ staff, open a business account, and more.
Who's This Package for?
It suits business executives who would like their companies to be up and running with everything done for them for future compliance.
Compliance Package
This package consists of everything in the formation package in addition to:
Managed annual report
Harbor Compliance handles every element of your company's annual reports. In other words, please keep track of all your due dates, make your reports, and send them to the state.
Initial report
Some states require that you file the initial report after your LLC's formation. Harbor Compliance comes in, to draft and file this report for you.
LLC Kit and Seal
This includes a binder featuring your organization's name, along with an incorporation date, a symbolic seal bearing your business name, and state of formation.
Publishing
Some states require a new LLC to include evidence of their formation in the local newspaper and submit an affidavit to the state proving that you adhered to the regulation. If you choose the first package, then Harbor Compliance handles this whole process on your behalf.
C Corp or S Corp Tax Election
If you decide to have your company taxed like a corporation and not a partnership, then Harbor Compliance comes in to prepare and file the relevant documents with the IRS.
Ongoing Support
While in the formation package you can only access customer support via your company's successful formation, the first package includes access to ongoing customer support.
Who's This Package for?
If you need constant help with your compliance instead of having a professional set up everything so you can manage, this may be a suitable package for you.
Harbor Compliance Quick Overview
Best Overall Value
Great Customer Service
Rated 4.5 out of 5 on Google
Single-day processing time
Harbor Compliance LLC Service Review
Review of Harbor Compliance
| | | |
| --- | --- | --- |
| Overall Pricing and Value | | 85% |
| Cost Value | | 60% |
| Customer Support | | 100% |
| Ease of Placing an Order | | 90% |
| Included Features | | 100% |
We like this LLC formation provider for its exemplary customer service. You get a personal compliance specialist assigned to you, making it easy to receive personalized service from an expert who understands your business. They have an A+ rating at the Better Business Bureau and a 4.4 Google rating, which is quite impressive.
Besides, unlike most LLC formation providers that outsource their services to third-party partners, Harbor Complaint can provide a solution to any problem you may encounter. They have experienced and knowledgeable experts to handle your formation and compliance processes.
Not to mention, the company's registered agent services entail several free whitepapers and compliance guides – something the competitors don't offer.
Also, Harbor Compliance is serious about their customers' security, which is why they protect their site using Norton and Trustware apps for scanning and encryption respectively. That explains why there are no complaints about their website security.
Does Harbor Compliance Provide Other Services from LLC Formation?
Harbor Compliance offers LLC formation to companies, but that's not their only service. They also offer registered agent services, annual reports, and business licensing. Other than that, Harbor Compliance also offers compliance software to help you with licensing management, tax assistance, entity management, and recordkeeping. Additionally, they provide a slew of services for nonprofits.
Does Harbor Compliance Share My Information With Third Parties?
Most of Harbor Compliance's competitors try to trick you to fall for free extras or special offers. But after reading the fine print, you discover they are only looking for an opportunity to leak your information to third parties On the contrary, Harbor Compliance doesn't try to share your details with a third-party partner.
They keep your personal info in-house and don't prompt you to share information. In fact, they secure their website from any malware that may attempt to steal your information. They use the Norton program to achieve this. Additionally, they encrypt the information on their site, making it difficult for anyone else to access it.
Is Harbor Compliance Right for You?
If you are serious about your LLC formation and are looking for exceptional service with unrivaled customer service, and have the budget to match their services, then choose Harbor Compliance.
We'll assign some scores to different elements to help you decide whether Harbor Compliance is the right company for you.
Pricing
When you look at the cost of this company's packages, it's above what some of its competitors charge. And this leaves most clients (especially small businesses) looking for other affordable options. That's why we give it a 2.5 score for pricing.
Customer service
The staff at Harbor Compliance is friendly, knowledgeable, and helpful. After signing up with them, you're assigned a personal specialist to answer all your questions and guide you throughout the process. For customer service, the score is 5.0.
Included features
The packages come with excellent features and additional ones you won't find among the competitors, such as annual reports and newspaper publication. So, in terms of features, Harbor Compliance scores 5.0.
Ease of use
Not only is the Harbor Compliance Team easy to work with, but their online portal is also easy to navigate and use. Having reminders and deadlines in one place is a plus! However, not everyone can access some of the best services in the pricey compliance package. So, we give a 4.5 score to ease of use.
Value
The price for LLC formation sounds fair and less than what it would cost to hire an attorney, we feel that Harbor Compliance doesn't deliver a lot of value like other top-rated LLC service providers. That's why we assign a 3.0 score on value.
Alternative to Harbor Compliance
| | | | |
| --- | --- | --- | --- |
| | Northwest Registered Agent | ZenBusiness | Harbor Compliance |
| Basic Formation | $225 | 39$ | – |
| Full Formation | $225 | 39$ | $399 |
| Full Formation + Website | – | $249 | – |
| Detail | Read Review | Read Review | Read Review |
| Link | | | |
If for any reason, you find Harbor Compliance unsuitable for you, here are the top two alternatives to explore:
Northwest Registered Agent
Northwest Registered Agent provides top-tier services at reasonable costs. They are reputable for their same-day processing, customizable plans, and most importantly, a one-year free registered agent service.
The best LLC websites are user-friendly, and Northwest Registered Agent is no exception. During the application process, the site guides you. Besides, you can switch between various sections with ease, include any add-ons to your package, and go back to your application to make any corrections with a simple click. Their customer support is excellent, as well.
ZenBusiness
ZenBusiness has scores of happy customers and an outstanding record of accomplishment. The LLC service provider has a dizzying array of online customer reviews and an A- rating on Better Business Bureau. The user experience of this platform is stellar.
ZenBusiness has three packages that accommodate each budget. Each package includes the preparation and filing of LLC formation documents, an LLC agreement, name availability search, registered agent services, and a free tax and accounting assessment for your business.
Conclusion
As you can see, the company is the ideal service provider for firms seeking LLC formation. What makes this provider stand out is their superior customer service and their value-packed packages with well-balanced features. However, Harbor Compliance's prices aren't ideal for a small business seeking LLC formation. Are their higher rates worth it? Of course, yes, but if you can match those prices.
Frequently Asked Questions
Is Harbor Compliance Legit?
Yes, they're legit. The company has been operating since 2012 and at least 10,000 business clients have used its services since then. They have positive customer feedback, although there are a little over 100 customer reviews online, which is smaller compared to what some of their counterparts (who have been around longer) have.
What is the Customer Support Email and Phone Number for Harbor Compliance?
You can reach out to Harbor Compliance's customer support team in various ways. You can call their phone number, which is 1-888-995-5895.  You may also reach them via email at [email protected] You can also visit their website and fill out a contact form. Regardless of the approach you use, you'll get quick and knowledgeable feedback.
Between Harbor Compliance and LegalZoom, who has more up-sells?
Well, LegalZoom has an endless list of up-sells, which can add up pretty first when you're ordering their services. On the other hand, Harbor Compliance tries its best to minimize the number of upsells.
Harbor Compliance doesn't try so hard to push unnecessary features to their new customers. Also, after selecting the formation package you prefer, they don't keep making up-sell attempts. Therefore, Harbor Compliance is among the best LLC formation providers in the industry with regard to this aspect.

ABOUT THE AUTHOR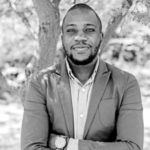 Billy Graham is a Highly skilled copywriter/editor with over 8+ years of experience working for content mills, direct clients, and SEO marketing agencies alike. Possesses extensive expertise in crafting unique copy, exceeding editorial goals, and delivering first-rate client-focused service in results-driven content production. Specialties include gaming, branded content, short-form to long-form copywriting, call-to-action, buying guides, how-to – articles, product reviews, and comparisons, copy editing, proofreading, complete QA, and in-depth research.
ABOUT THE REVIEWER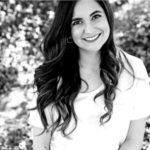 Jazmin Castello holds a Master's degree in Business Management, owns two companies, and has also published a self-help book. When she is not working or writing, she likes to spend time with her family and to travel.
+ 1 sources
Bizreport Advisor adheres to strict editorial integrity standards avoids using tertiary references. We have strict sourcing guidelines and rely on peer-reviewed studies, academic research. To ensure the accuracy of articles in Bizreport, you can read more about the editorial process here.
Journal of Computer Information Systems. (2016). A Model of Customers' Trust in E-Businesses: Micro-Level Inter-Party Trust Formation. [online] Available at: https://www.tandfonline.com/doi/abs/10.1080/08874417.2007.11645998 [Accessed 10 Jan. 2022].