What Are Articles Of Organization For Limited Liability Company
If you want to start an LLC, then you need to file various legal documents with the secretary of state's office. One of the most important business formation documents is an LLC's articles of organization.
If you're wondering why filing articles of organization matters, how your LLC members can do it, or why the state government requires this legal paperwork from a new business LLC, we've got you covered.
Keep reading to learn more about this important document and how to file articles of organization with the state agency that manages these kinds of state records near your street address.
Read More: Best LLC Services 2023
What Are Articles Of Organization?
Articles of organization are legal documents that contain basic information about your limited partnership and the company's purpose.
When you create articles of organization, your managing members must include:
Your company name and business address
The nature of your LLC's business
The name and street address of your business's registered agent
The names of company owners of the business entity and potentially some information about what each LLC member will be responsible for (such as member titles and organization structure)
The state takes this document and puts it on the public record as long as your business and its indefinite LLC owners are engaged in lawful activity and don't face legal inquiries in other countries.
How Articles Of Organization Work
Articles of organization aren't necessarily binding contracts. You can change to a different process for running your business, and most states allow single-member LLCs to add new business owners to the limited company.
However, this is a public document that must be accurate. If you ever decide to change your LLC name, hire a new statutory agent, or alter your registered business entity in some other way, you'll need to file an organization form with the state to register those changes.
Basically, LLC articles are public instead of internal documents. So, although you're free to change your company's articles at any time, you have to make sure you update your LLC's operating agreement with the state so that people can get the information they need.
How to File Articles of Organization
The process for filing articles for an organization always involves filling out some paperwork and paying a filing fee. But the details of this document can vary based on the state where you want to form your professional limited liability company.
With that in mind, here's a general look at the process for turning sole proprietorships into a series LLC that's in good standing with your state.
Visit the Secretary of State's Website
The first thing you need to do is visit your secretary of state's website. This is where most states keep important business documents and their own rules for filing LLC articles, business articles, and an LLC bank account. To find your state website and locate the LLC articles form first.
Gathering LLC Information
Next, you can gather the information that you'll need to include when you file articles of organization. This is everything we detailed in the earlier section, including your business name, the nature of its business, and your company's registered agent, among other details.
Make sure you have all of this ready to go so that you can get your articles of organization filed quickly and your business license and business banking account or business checking account set up as soon as possible.
Answer Questions
If you have any questions about things like a business name, organization articles, or becoming your own registered agent, you can typically find answers on the state's website. There's usually a comprehensive guide with rules available and an effective date for LLC changes on the secretary of state websites.
If you've taken a look at those and still have questions about your organization and its LLC articles, then you can contact the state directly to get those questions answered.
Submit the Form
Now, all that's left to do is to submit your LLC articles to the state, which you can typically do online. Once the state has your articles of organization, they'll review them to ensure there are no issues and then give you something like a general business license so you can move forward (the approval process varies from state to state).
If there are any issues with something like your business name or articles of organization, then the state will let you know what those are and ask you to update your articles of organization to complete the process.
Start a Limited Liability Company 2023
Starting an LLC has never been easier. You can file articles of organization and complete most of the process online. Here's a closer look at how to do it.
Choose a Name for Your LLC
First, make sure the articles provide a name for your new company that fits all of the state's requirements. You often need to have some variation of a limited liability company or LLC in the organization name.
Choose Your Registered Agent
Next, you can choose the agent you will list in your articles of organization. This is a point of official contact. You can do the job yourself or hire a professional company to do it for you.
Filing Articles of Organization
We've already covered the process for submitting articles of organization above, so you should be all set on those. Just make sure you look up the specific rules for this on your state's website, which is where you'll also find the form.
Create an LLC Operating Agreement
At this point; you'll likely submit an operating agreement. This provides additional information that goes beyond what you've submitted in your articles of organization. It's also a document that can vary based on the state you're located in.
Obtaining an EIN
Now, all that's left to do is to set up your EIN. This nine-digit number is important for state and federal taxes. The good news is that you can set yours up entirely online in as little as 10 minutes by visiting the IRS's website.
The Top 2 LLC Services
Northwest Registered Agent
Northwest is a national business services brand that has a sterling reputation. Like Zenbusiness, this company also offers a wide variety of services in addition to LLC formation support.
With Northwest, you may even be able to get free LLC formation help if you were already planning on paying for something like a registered agent service from them. This makes Northwest one of the most affordable options for finding business support services across any consecutive week that you need them.
Zenbusiness
ZenBusiness provides a wide variety of business services to companies across the country and makes it easier to submit LLC articles in your state. They'll give you all of the support you need to turn your business into an LLC and can also help out with things like taxes, accounting, and future compliance issues, like annual reports.
Zenbusiness also offers after-hours customer support, while many of its competitors don't. This makes it a great fit for companies that tend to operate at odd hours.
Final Thoughts
Submitting articles of organization is a key step towards forming a limited liability company, regardless of the state you'd like to do this in. We hope our guide has helped you understand why this document matters and the type of information that you'll need to include in your articles to complete the process.
Frequently Asked Questions (FAQs)
What are articles of organization for an LLC?
An LLC's articles of organization is a document that contains basic information about the business, how it's going to be run, and who will be in charge of it.
Does every LLC need to submit articles of organization?
Yes, every LLC must submit articles of organization to the state in which they plan on establishing headquarters.
Do articles of organization change from state to state?
Yes, articles of organization vary from state to state, so it's important to visit your state's website when looking for this form.
ABOUT THE AUTHOR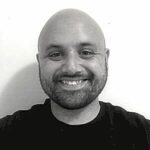 Kellan works with businesses of all sizes to help them achieve their growth goals and has won several awards for his work in the space. He is especially focused on the fields of business finance and the developing cryptocurrency industry, regularly writing about both for audiences across the globe.
ABOUT THE REVIEWER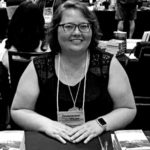 Kristina Knight is a freelance writer with more than 15 years of experience writing on varied topics. Kristina's focus for the past 10 years has been the small business, online marketing, and banking sectors, however, she keeps things interesting by writing about her experiences as an adoptive mom, parenting, and education issues. Kristina's work has appeared with BizReport.com, NBC News, Soaps.com, DisasterNewsNetwork, and many more publications.
+ 7 sources
Bizreport Advisor adheres to strict editorial integrity standards avoids using tertiary references. We have strict sourcing guidelines and rely on peer-reviewed studies, academic research. To ensure the accuracy of articles in Bizreport, you can read more about the editorial process here.
IRS. Limited Liability Company LLC | Internal Revenue Service. Irs.gov. Published 2019. Accessed February 13, 2023. https://www.irs.gov/businesses/small-businesses-self-employed/limited-liability-company-llc

IRS. Partnerships | Internal Revenue Service. www.irs.gov. Published December 7, 2021. Accessed February 13, 2023. https://www.irs.gov/businesses/partnerships

Single Member Limited Liability Companies | Internal Revenue Service. Irs.gov. Published 2009. Accessed February 13, 2023. https://www.irs.gov/businesses/small-businesses-self-employed/single-member-limited-liability-companies

AMENDED AND RESTATED OPERATING AGREEMENT OF SEED HOLDING, LLC, a Manager-Managed Limited Liability Company. Sec.gov. Published 2023. Accessed February 13, 2023. https://www.sec.gov/Archives/edgar/data/1477246/000104746910002022/a2197112zex-3_41.htm

IRS. Apply for an Employer Identification Number (EIN) Online | Internal Revenue Service. Irs.gov. Published 2014. Accessed February 13, 2023. https://www.irs.gov/businesses/small-businesses-self-employed/apply-for-an-employer-identification-number-ein-online

Registered Agent | Corporate Guides | NW Registered Agent. Northwest Registered Agent. Accessed February 13, 2023. https://www.northwestregisteredagent.com

Homepage. ZenBusiness Inc. Accessed February 13, 2023. https://www.zenbusiness.com/