Best Registered Agent Services 2023: Top 7 Ranked & Reviewed
All products recommended by Bizreport are selected by our editorial team, independent of our parent company. Some of our stories include affiliate links. If you buy something through one of these links, we may earn an affiliate commission.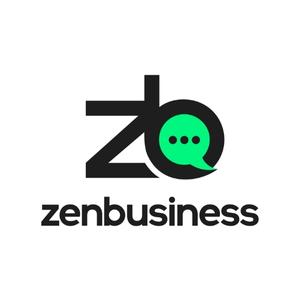 Zenbusiness
Editor's Choice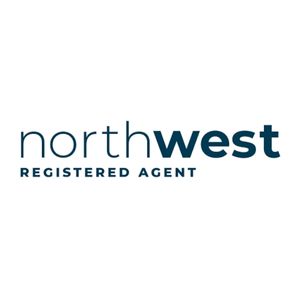 Northwest Registered Agent
Most Services
IncFile
Best Value
When a small business owner spends long hours each day growing their enterprise, they can often benefit by services that take away paperwork tasks, save money, and keep the company legally compliant. Entrepreneurs can utilize third party registered agent services to accomplish these goals. Every company needs an official address and an authorized person to receive government correspondence such as lawsuits, tax documents, or regulatory details. A registered agent receives these documents for the company. The agents then often catalog and scan the documents and make them available to the business owner. We reviewed a panoply of online registered agent services to analyze the features, track record, and price points of each competitor. In this article, we describe our top picks for best registered agent service.
Benefits of Using A Registered Agent Service
Business owners may act as their own registered agents – but many companies find it is wiser to purchase registered agent services. After all, business owners cannot always be on site at the mailing address every day. The main reason for using reliable registered agent services is for the receiving and protection of important, time-sensitive documents. A registered agent can see these documents and alert the business owner about everything needing immediate attention. In some instances, a Registry agent service may not allow the access of sensitive information to other people. A registered lawyer can easily manage the legal correspondence in multiple states, allowing the company to consolidate documents from different states. Many of the same providers also assist with other business filings, such as LLC formation services.
Read more: Best LLC Services In 2023
Top 7 Best Registered Agent Services 2023
Best Registered Agent Services June 2023
Zenbusiness
Zenbusiness is deservedly the hottest name in the field over the last few years. They offer excellent LLC formation packages, registered agents, and a variety of annual compliance features. In fact, there is hardly anything that Zenbusiness lacks when compared to the other competitors. We designate it as our choice for Editor's Choice.
Starts at $0 plus state fees
Premium registered agent and compliances services
Affordable EIN and expedited filing options
Still new
Add-ons can add up
Zenbusiness prides itself on high quality professional registered agent service. They help you stay compliant with a physical address to receive official correspondence. The Zenbusiness registered agent then scans the documents and makes them available through an easy to use online portal. User's frequently find the user interface to be intuitive and user friendly. Additionally, Zenbusiness provides related services to keep your business aligned with regulations – they include worry free compliance and compliance alerts, tax and accounting assistance. And annual reporting. With ZenBusiness, if you go for the Starter Plan, you will get your operating agreement draft, registered agent service, and other benefits at $0. Choosing this company, you'll get expedited filing for your business, which prioritizes your business formation documents over others with only standard filing speed.
Northwest Registered Agent
Northwest Registered Agent provides superior registered agent services. As a trusted name for over 3 million businesses, they have a commitment to personal customer service and data security. Northwest is our Most Services choice.
Data security
Excellent track record
Service with a personal touch
Can be slow
Might be disappointed if you want to latest tech
Northwest has consistently delivered for clients for many years. Their registered agents are considered highly competent, organized, and professional. The company prioritized two facts of the work – customer service and data security. All of the agents and couriers are directly employed by Northwest, meaning no outside parties will have access to your sensitive business documents. Also, you will never talk to a chatbot or be stuck on hold with an automated menu. Northwest's agents, known as "Corporate Guides" always answer and provide outstanding support. Additionally, you receive access to pre-filled forms for each state, annual reporting reminders, and document scanning and storage. Even with all this, Northwest is reasonably priced, and even offers free registered agent services for a year with all of their business packages. Future years are billed at $125. They provide the top registered agent services
IncFile
With quality registered agent service at bargain pricing, Incfile is a great choice for many businesses. Incfile provides the best return on investment for the money and is the Best Value.
Professional registered agents
Straightforward, easy, and fast to use
Good value
Customer support can be hard to reach
Services tend toward the basics
Over 1 million businesses use Incfile for registered agent services – a well deserved customer base for this solid and trustworthy service. In addition to receiving official correspondence, IncFile also provides automatic mail forwarding and tailored SMS notifications. Your Incfile agent then scans your documents into a user friendly dashboard for easy use. Incfile is an exceptional value. Business owners will be delighted at the low cost of this service (thankfully without many upsell pitches). Incfile offers free formation services and free professional registered agent services for a year with low cost options moving forward. Their pricing is transparent and designed to stay in the value segment. The registered agent service is free for a year with their LLC formation packages, and renewed at $119 annually. We think Incfile is the overall best ROI for any service.
BetterLegal
BetterLegal has gained a following as a low cost transparently priced LLC formation company. They continually add to their post formation assistance including registered agents. They stand out in the market segment that needs low prices and basic services without a lot of upsells – they are our choice for Reasonable Price.
Reasonable price
Good customer satisfaction
Offers additional services
Customer service is limited
Business formation is more of a focus than registered agents
You can find a wide range of business services at Better Legal. This newer service offers transparent pricing packages and good value. Though we see more of their resources and reviews in the LLC formation market with the registered agents being more of an add on. They provide the basic registered agent service well – accepting correspondence, storing and digitizing documents, and providing alerts to the business owner. They also offer other services for annual compliance, tax, and insurance help. If you decide to go with Better Legal for their good value ($299 for lots of features) LLC formation, we see no reason against simply adding the agent. If you only need the registered agent, a few other options have a longer track record and more services.
Rocket Lawyer
There is no doubt that Rocket Lawyer offers more than most registered agent services. They are more of a total legal document solution which might be exactly right for those needing a wide range of services. Thus, we think they are the Most Comprehensive of the competitors – but they are not specialists in registered agents.
Comprehensive features
Ongoing support
Offer everything, but do not specialize in anything
Rocket Lawyer is an excellent choice for business owners who need many legal documents and ongoing support in addition to the registered agent. They aim to compete in the online legal documents field, in a bit different niche than our other competitors who are more focused on formation and registered agents solely.
For example, Rocket lawyer also offers features such as real estate documents, nondisclosure agreements, wills, and documents for managing business bank accounts. They sell their services on an ongoing subscription model – which has mixed reviews. The pricing and model is excellent for the mid sized company needing ongoing legal support, while those who need just the basics may not like the recurring charges. Their registered agent service is solid and effective and can be a great part of a more comprehensive use of Rocket Lawyer. The cost is $149.99 annually, right in the middle of the field. However, the true value here is if you use Rocket for more of their services and use their $39.99 monthly subscription. We find some of the other competitors who specialize as registered agents to be better if that is the only service you need.
Inc Authority
Inc Authority has been a long standing successful company in this space – with over 30 years of high customer ratings. They have remained small, though, with a smaller client base and staff than many of the larger companies. This doesn't stop them from committing to excellent round the clock customer service – a favorite feature with many clients.
Successful track record
Good customer service
Free LLC formation package is addition to the registered agent service
Lots of upsell attempts
Best features end up costing as much as a premium service
With a basic appearance and a smaller team, Inc Authority may not appear to be a powerful player – but the thousands of satisfied customers tells us that this service is well worth its price. They have reliable registered agent services that have been proven out over decades. Among client reviews, the attentive agents are mentioned frequently, and therefore, we give them our award for Customer Service. Their online platform and web pages seem dated and their value diminishes with the more features you need – since upsells and premium services add up quickly. Their basic packages and free services are a great option – with totally free LLC formation and registered agent. They do try to upsell premium packages that are expensive.
Harbor Compliance
Harbor Compliance is a new and different entry to the field and is already getting noticed. Though we hesitate to put them at the top of our list yet – Harbor Compliance brings an intriguing competitive advantage with their use of AI and fast service. We recognize them as the Speediest Service of any registered agent provider. Keep an eye on this company as they grow.
Fastest speeds
Annual compliance services
Use of AI
Too new to be fully vetted
This company attempts to use current trends in data science and AI to efficiently provide business services including registered agent services. Their registered agent services stand out from their speed. Their software provides immediate online access and correspondence. This is quite helpful for larger companies with multi-state enterprises. Everything is at your fingertips quickly and in an organized dashboard. As their name suggests, Harbor Compliance also provides excellent compliance services with customizable alerts. This sounds quite promising, but the company is newer and we are waiting to see more user reviews before we give a full endorsement of the user experience over any of the companies with a longer track record.
The Definition Of A Registered Agent
Registered agents are individuals that are designated by an LLC to receive legal and official documents on their behalf. These documents may include tax notices, government correspondence, legal summons, and subpoenas. The documents must be received at the official registered agent address.
The registered agent must have a physical address in the state where the corporation or LLC is registered and be available during normal business hours to receive important communications. They are responsible for forwarding the documents to the appropriate party within the company.
The purpose of having a registered agent is to ensure that the company is able to receive timely and important legal and official notices. It also helps to maintain the privacy of the owners and officers of the company, as legal and official correspondence is directed to the registered agent's address instead of being delivered directly to the company's physical place of business.
Factors To Choose The Best Registered Agent Service
You should consider a few factors when comparing registered agent service providers to ensure that you choose the ideal registered agent for your own business situation. Consider the extent of the features offered to see if they match your needs, or you may be over or under serviced depending on your profile. Additionally, check on the ease of use of the platform and the availability of customer support so that you know that you will be able to fully utilize the features. Analyze the price points of the competitors, especially if your enterprise operates in many states – the Return on Investment needs to match your scenario. And finally, make sure to utilize professional reviews and online customer ratings to vet out the claims that any company makes for its service.
Final Thoughts
We see excellent value in third party registered agent services, and any of these selections is likely to provide an excellent service for a small business. But it is necessary for consumers to carefully consider our reviews because each competitor attempts to service a slightly different market segment with its features. For today, we find that Northwest Registered agent is the highest recommended registered agent service – their combination of experience, data security, and superior personalized attention cannot be beat for a total package. Make sure to carefully consider all the other competitor's features as well, since each will likely be good matches for some businesses. No matter what company you go with, a reliable registered agent is a must have for any company.
Frequently Asked Questions (FAQs)
Is online registered agent service legit?
There are many online platforms that offer reputable registered agent services. In fact, online providers may be the absolute only option if you own a company that operates across multiple states. Make sure to check professional reviews and online customer ratings to judge any one company that you are considering.
What is a registered agent?
A registered agent is an individual or entity that is designated by a corporation or LLC to receive legal and official documents on their behalf. These documents may include tax notices, government correspondence, legal summons, and service of process. The purpose of having a registered agent is to ensure that the company is able to receive timely and important legal and official notices.
What other services do registered agent companies provide?
While some companies specialize in registered agents only, most offer a variety or related business services. Perhaps the most common are LLC formation services, annual compliance, EIN number, tax advice, or legal document libraries.

Can I be my own registered agent?
It is acceptable for a business owner or employee to serve as a registered agent. However, most people find the process to be inefficient, inconvenient, or lacking in privacy. For one thing, the registered agent should be at the business address every day during business hours, which most owners are not able to do. Additionally, sensitive documents such as lawsuits or tax filings would be dropped off right in the business in front of customers and employees.

How much do registered agents cost?
Business owners find basic registered agent services are affordable. Their average fee is between $100 -$300 per year. Many competitors offer one year at a lower price, or even free – especially when the service is combined with additional packages.

ABOUT THE AUTHOR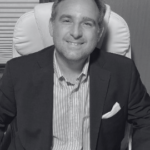 Dr. Jeffrey Christo is an educator, academic researcher, writer, and business analyst from the United States. His educational background includes a BA degree in History, Master of Science in Teaching, and Doctorate in Educational Leadership. Dr. Christo specializes in leadership, staff development, building organizational capacity, and systems. A lifelong learner, Dr. Christo is also currently a student pursuing an additional doctoral study in Business Administration. In the business world, Dr. Christo's areas of interest include organizational improvement, organizational analysis, organizational climate and culture, competitive advantage, real estate, and niche branding.
ABOUT THE REVIEWER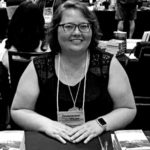 Kristina Knight is a freelance writer with more than 15 years of experience writing on varied topics. Kristina's focus for the past 10 years has been the small business, online marketing, and banking sectors, however, she keeps things interesting by writing about her experiences as an adoptive mom, parenting, and education issues. Kristina's work has appeared with BizReport.com, NBC News, Soaps.com, DisasterNewsNetwork, and many more publications.
+ 7 sources
Bizreport Advisor adheres to strict editorial integrity standards avoids using tertiary references. We have strict sourcing guidelines and rely on peer-reviewed studies, academic research. To ensure the accuracy of articles in Bizreport, you can read more about the editorial process here.
What is a registered agent and why do I need one? IN.gov. Accessed February 27, 2023. https://faqs.in.gov/hc/en-us/articles/360034159931-What-is-a-registered-agent-and-why-do-I-need-one
Register your business. Register your business. Published 2019. Accessed February 27, 2023. https://www.sba.gov/business-guide/launch-your-business/register-your-business
Annual Filing and Forms | Internal Revenue Service. Irs.gov. Published 2020. Accessed February 27, 2023. https://www.irs.gov/charities-non-profits/annual-filing-and-forms
Oregon Secretary of State. sos.oregon.gov. Accessed February 27, 2023. https://sos.oregon.gov/business/pages/registered-agents-service-of-process.aspx
What is a Registered Agent? Hire a Service or Be Your Own. Northwest Registered Agent. Accessed February 27, 2023. https://www.northwestregisteredagent.com/registered-agent
Get a Registered Agent for Your Business. ZenBusiness Inc. Accessed February 27, 2023. https://www.zenbusiness.com/registered-agent/
Registered Agent Services for LLCs, S Corps, & More. www.incfile.com. Accessed February 27, 2023. https://www.incfile.com/manage-your-company/registered-agent