Best Registered Agent Service 2022: Top 7 Tested & Reviewed
All products recommended by Bizreport are selected by our editorial team, independent of our parent company. Some of our stories include affiliate links. If you buy something through one of these links, we may earn an affiliate commission.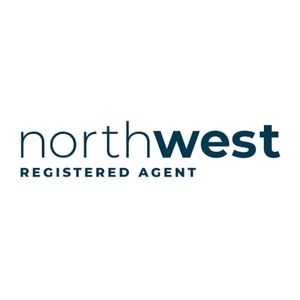 Northwest Registered Agent
Best Overall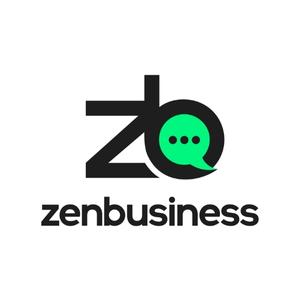 Zenbusiness
Best LLC Formation Packages
IncFile
Best Customer Service
Are you unable to decide which online registered agent service would serve you best in 2022? Thankfully, there are many registered agent services online to choose from. These trustworthy and skilled service providers ensure you never miss important mail, protect your privacy, and notify you of any legal requirements that may emerge without worrying about the cost or complicating matters.
Registered agents must be present to communicate with government agencies on your behalf during regular business hours. These professionals enable you to comply fully with your state while establishing and operating your firm. They have the resources to deal with these responsibilities in every state, saving you a ton of time and energy.
This post compares the top 7 registered agents in 2022, highlighting their features, pros, and cons. The discussion will help small business owners with LLC formation services.
Without further delay, here's everything you need to know about the seven best-registered agent services in 2022.
Top 7 Best Registered Agent Service 2022
Benefits of Using Registered Agent Services
There's a reason registered agents are made mandatory for small businesses in the United States. They are highly beneficial to business owners; they can help save money and give entrepreneurs more freedom to run their businesses.
Registered agent service companies are experts in compliance and state requirements and deadlines. Instead of your personal address, the address of your statutory agent will be on public record. A registered agent lets you live and own businesses in different states. They also ensure your privacy since police officers will serve the legal notice to them(since their address is on public record) and not the business owners.
As a result of their expertise in legal paperwork, they can help safeguard your company's good name. Consider using a registered online agent to ensure that your company meets all state regulations and filing dates.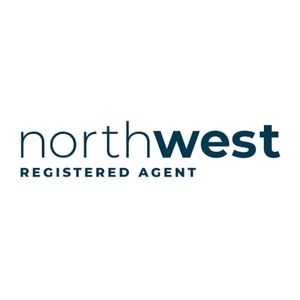 Northwest Registered Agent
All legal documents are locally scanned
Affordable registered agent service
Personalized customer service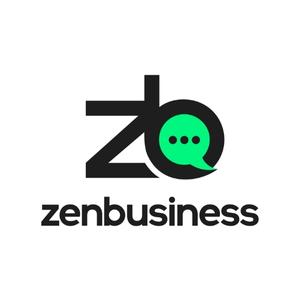 Zenbusiness
Offers free annual report service with their incorporation service
Exceptional customer service
User-friendly Services
Incfile
Free registered agent service for one year
Email and SMS alerts
Free digital mail forwarding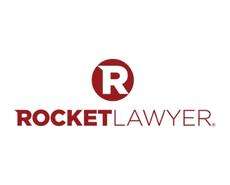 Rocket Lawyer
High-quality legal business advice
Industry Experience
Solid customer feedback
LegalZoom
Good for existing business
100% customer satisfaction guarantee
Industry experience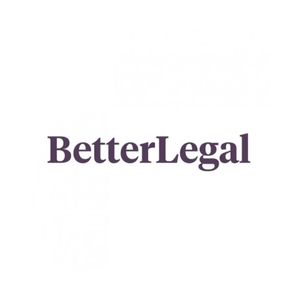 Better Legal
Great Turnaround Time
Monthly subscription service
Inexpensive Registered Agent service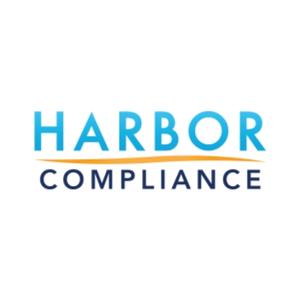 Harbor Compliance
Great pricing with multi-year discounts
Advanced compliance software
Same-day service included
Top 7 Best Registered Agent Services September 2022
Northwest Registered Agent
Northwest provides some of the quickest and most reasonably priced registered agent services, among other things. Northwest Registered Agent is an excellent option for both a corporation and LLC formation service.
Free year registered agent service with an LLC business formations package
Operate in all 50 states and Puerto Rico
Personalized customer support via phone and email
Affordable registered agent services
Safe and secure data storage
Over 20 years of experience
Inconsistent Turnaround schedules
High cost of EIN service
If you just need a registered agent, you may find cheaper alternatives.
If you're an entrepreneur trying to start a company online, Northwest Registered Agent provides high-quality professional registered agent service. There is no fluff or upselling with this firm, and the customer service is superior to any competitor. Entrepreneurs are provided with a secure web portal where they may store and retrieve crucial company information.
Maintaining a registered agent in each state where you do business is mandatory. For registered agent services in one to four states, Northwest charges $125 a year plus state fees, while the rate drops to $100 per year for five or more states. This service's prices will not increase after the first year, unlike those of several competitors.
Northwest Registered Agent is distinguished from its competitors by its network of local offices, which it uses to receive and scan legal mail on behalf of its clients. The vast majority of alternative service providers outsource everything except customer service.
Zenbusiness
ZenBusiness is the best-registered agent service for any corporation. Although there's no free registered agent package, there's a plan for any budget. They're also an industry-best business formation service with a proven record of dedicated service.
Affordable registered agent services
Thousands of positive customer reviews
Convenient registered agent dashboard with email notifications
Excellent and fast customer support
Wide variety included features and other services
Socially conscious company
No option to purchase add-ons and other features
Cheaper options are available
ZenBusiness is a household name in the LLC business formation service industry. Although the company is best known for its assistance in creating LLCs, it also serves as an excellent registered agent. They come with an accessible dashboard for easy LLC formation services and management. Their pricing model includes $99 for the first year(plus state fees)and $199 every year afterward for their registered agent services. For an extra $50, the Complete plan includes ZenBusiness's Worry-Free Compliance Guarantee.
With worry-free Compliance, ZenBusiness will file your annual report, notify you of any upcoming compliance deadlines, make sure your documents are up to date, and check in with the state on your behalf to ensure everything is in order. In addition, they are also a socially conscious corporation, which means they take Community Service very seriously. For example, ZenBusiness awards grants and loans to a subset of its regular customer base.
ZenBusiness offers excellent customer service for all of their services, which is especially important for registered agent services. Most ZenBusiness customers appear to share our sentiments on the subject. With over 7,000 reviews, the company has a 4.8 out of 5 rating on Trustpilot, one of the highest rating averages on our list.
ZenBusiness is a great option due to its positive customer reviews, excellent customer support, additional services offered, and easy-to-use online dashboard.
IncFile
Incfile registered agent service offers the fastest offerings. Incfile is an excellent choice if you are on a tight budget.
They are available to receive IRS mail correspondence your behalf
Quick turnaround time
Automatic legal documents forwarding
Customer support by phone or email
Reasonable pricing
Free year of a registered agent with purchased LLC formation packages
Slow customer support
Lots of upsells
Incfile is another recommended registered agent service on our list because of the cheap cost and how effective their registered agent services are. If you pick Incfile to act as your registered agent, you'll have access to a personalized portal where you can store and access all of your company's official records. When new papers are received, Incfile will send you an email and a text message to let you know.
Incfile offers free registered agent services for the first year if you can incorporate your new business with them. Subscriptions beyond the first year cost $119(plus state fees). The firm has the best prices and is one of the most straightforward interfaces to use. You may effortlessly keep tabs on legal paperwork with the help of their user-friendly registered agent dashboard.
Rocket Lawyer
RocketLawyer is a household name in the online legal assistance industry. RocketLawyer offers high-quality legal solutions and registered agent services around the country. They also create legal documents like rental agreements, wills and other personal legal forms.
Large customer base
Available in every state
Legal services subscription is a distinct and crucial option.
Solid reputation
Offers a 100% customer satisfaction guarantee
Costly
They don't offer full or prorated refunds
Customers have to provide their information to access their pricing.
RocketLawyer provides legal services such as attorney consultations and personal legal documents. One unique aspect of this organization is that it charges its customers monthly to access its services. This is a notable selling point compared to its competitors, which offer fixed rates. Those who have paid the membership fees are known as members and entitled to significant discounts on matters such as LLC creation.
Rocket Lawyer is one of the more expensive choices on this list, with a basic annual charge of $149.99 for registered agent services. Rocket Lawyer Premium members, who pay $39.99 monthly, get a 25% discount on the regular rate for registered agent services.
LegalZoom
LegalZoom is an online legal services provider. It was established in 2001, and since then, it has assisted over 2,000,000 would-be company owners.
They offer registered agent services around the globe
Provides a 100% customer satisfaction guarantee
Easy to use web interface
Industry experience
High prices
Registered agent services are not included with any formation package.
LegalZoom is a well-renowned business with extensive industry experience in online legal services. Over 3.5 million people have benefited from the company's services since its inception.
There are no hidden fees or extra charges associated with LegalZoom's registered agent service, which costs a flat $299 per year. Although their prices are overpriced, LegalZoom does provide several benefits beyond only the ability to transmit legal documents electronically. Legalzoom registered agents not only protect the privacy of a company owner but also help them avoid penalties. There's more!
An extra Compliance Calendar and pre-call courtesy service ensure you will never miss a court date. Some of their rivals charge extra for these capabilities, while others don't provide them at all.
Better Legal
BetterLegal offers the quickest response times of any company formation service provider. The organization has an excellent web reputation, including an A+ rating from the Better Business Bureau (BBB).
Reasonable pricing plans
Month-to-month payment plan
Quick turnaround times
Strong customer feedback
Unclear notification and alert process
Inadequate information on the company website
Limited customer support
Better Legal was established in 2017, making it a relative newcomer to the industry. BetterLegal's registered agent services are priced at $90 per year, while the industry standard is at least $100 per year, making it a fantastic fit for your company if you are only seeking the most cost-effective alternative among professional registered agents services.
BetterLegal's resident agent provides trustworthy corporate services, such as a free company name lookup in every state. Finally, Due to the firm's dominant position in the registered agent service market, you will have access to lawyers and legal document preparation services.
Harbor Compliance
Harbor Compliance is a dependable choice that addresses all of your registered agent needs. They help firms with their legal paperwork needs and provide individual compliance trainers.
Reasonable and transparent pricing with multi-year discounts
Business management software and advanced compliance software
They offer a personalized customer service experience
They're experts in legal services in tightly regulated business sectors
They provide expedited filing and delivery options
Annual reports notifications
They lack industry experience
No refunds
Harbor Compliance is a leading provider of company compliance solutions for highly regulated sectors. They have branches in every 50 states, plus DC and Puerto Rico. Thanks to their nationwide network of local offices and convenient electronic document delivery, you can be confident that your company will never miss a legal notice again.
Their software is what sets them apart from the competition. Harbor Compliance provides its unique Entity Manager software to all its customers, no matter how big or little their registered agent service may be.
Annual reports, business licenses, financial services, nonprofit creation, and registered agent services are just a few of the many other offerings from this firm.
The cost of using Harbor Compliance as your registered agent is $99 per year. Bulk discounts may be available if you acquire registered agent services for numerous businesses at once; however, you will need to contact them directly to negotiate specific pricing.
How to Choose The Best Registered Agent Services?
When choosing a registered agent for your individual or business entity, you must examine several things. Every registered agent does not give the same degree of service. When speaking with possible providers, seek a trustworthy, consistent, and credible company.
When comparing various services, you should keep a few things in mind. Keeping the following factors in mind when searching can make your life a lot easier:
Pricing
Pricing is one of the first considerations for many small business owners, and it determines the quality of registered agent services. This is because you may go for a less expensive service that lacks critical features. In the worst-case situation, an ineffective registered agent may fail to inform you of a court summons, leading you to lose a lawsuit by default judgment.
Prices matter, but only in proportion to the quality you get. Remember that if you choose the do-it-yourself (DIY) approach, you'll save the most money while taking the most risks.
Help & Support
A reliable and competent customer care personnel should be standard for every online business. However, it is especially critical in the case of registered agent services. High-quality professional service should give exceptional customer service and be proactive in protecting their client's interests.
Before making a final choice, I suggest reading some customer reviews. Most opinions will have something to say about customer service (whether it be good or bad). The best-registered agent Service should always be available during standard business hours to help customers solve any issue.
Accessibility
An excellent registered agent service should make it easy for clients to get documents that are accessible to them. Since most legal documents have deadlines, customers must have immediate access to any delivered mail to take the necessary subsequent actions immediately.
Our research shows that most of the registered agent services in our guide provide electronic document delivery, often in the form of a private website where scanned mail may be uploaded and stored.
Additional Features
A provider incorporating extra features with their registered agent services adds excellent value to your company.
Consequently, a high-value registered agent service should include annual report alerts, state forms and filing instructions, a basic mail forwarding service, and software to give your employees and management confidence. These qualities are not critical, but if everything else is equal, that sets the best-registered agent services apart from the rest.
Which Is The Best Registered Agent Service for You?
What's the best-registered agent service? We recommend Zenbusines, Northwest, and Inc file as our best picks. But any of the services reviewed in this guide would be a great choice. Zenbusiness is unparalleled in its ability to serve as a registered agent.
State of Registered Agent Services Near Me
The failure to maintain at least one registered agent with the state might result in the dissolution of the company. As a result, you shouldn't take this choice lightly. A registered agent also protects the owner's privacy since the public's record lists the registered agent's address instead of a personal one. All seven of the top registered agent services we reviewed are online businesses. But, you can find information about a registered agent domiciled states below:
| | |
| --- | --- |
| States | Registered agent services |
| Texas | ZenBusiness |
| Washington | Northwest Registered-Agent |
| Texas | IncFile |
| California | Rocket Lawyer |
| Texas | BetterLegal |
| Pennsylvania | Harbor Compliance |
| California | Legalzoom |
This registered agent review has assessed the business formation functions of different firms. The whole process of forming an LLC is cheaper and much faster if you use a registered agent service. Most states require that businesses work with agents who can deal with important documents. These registered agents offer online help alongside the physical address to enhance the efficiency of running an LLC. If you need guidance on choosing a registered agent service, contact us for immediate help.
Final Thoughts
Getting reliable registered agent services online can often be tricky. But it's really not hard. While searching for professional registered agent services, seek one with a reliable history of delivering outstanding services to businesses of all kinds. These online business services offer online assistance and a physical address to improve the efficiency of operating an LLC.
Frequently Asked Questions (FAQs)
What is a Registered Agent?
This is the person or firm designated to receive any legal mail, such as court summons, on behalf of a business. It is a legal requirement for all business entities in the U.S.A.
Who can be a Registered Agent?
A registered agent can be a company or an individual above the age of 18 years. The agent must have a physical address in your state of business formation and must be present during business hours.
Can I be my own Registered Agent?
Yes, a business owner can be their own company's registered agent. However, hiring a great registered agent service instead of being your own agent comes with several benefits. These include masking your identity, reliability, and saving you time. 
How much do Registered Agents cost?
Most registered agent services cost between $90 and $200. However, you may find a few like LegalZoom going above this range.
Do I need a Registered Agent service in every state?
You will need a registered agent in your home state rather than any state where your business entity has signed a foreign qualification. All the seven top registered agent services in this review operate in all 50 states.
ABOUT THE AUTHOR
Chinonso Dioha is a highly-skilled professional SEO article writer, data analyst, and web content specialist with over 3+ years of experience writing viral articles, SEO articles, blog posts, marketing articles, health articles, and financial articles. He possesses thorough expertise in high-quality research, meeting and surpassing editorial objectives, and delivering high-quality service. Specialities include metaverse, e-commerce, technology, business, call-to-action, buying guides, how-to – articles, product reviews, sales and lots more.
ABOUT THE REVIEWER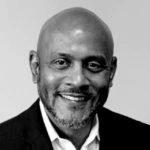 He is an organized and creative thinking sales management professional with experience in outside and inside sales in various markets. Working as freelancer in the Greater Boston Market, he moved to St. Louis and became an Account Executive, then a Sales Manager managing and coaching 12 sales reps covering a nationwide territory. He has developed his team with a combination of consultative selling and value before price coaching mindset which has won him a President's Cup and many other financially rewarding awards at RICOH. His most recent role as a Continuous Improvement Manager provided insight into the importance of delivering a quality product in alignment with the value and reputation of his organization. It further enhances the aspect of selling on value as opposed to price.
+ 4 sources
Bizreport Advisor adheres to strict editorial integrity standards avoids using tertiary references. We have strict sourcing guidelines and rely on peer-reviewed studies, academic research. To ensure the accuracy of articles in Bizreport, you can read more about the editorial process here.
Truic. The 7 Best Registered Agent Services in 2022. Startupsavant.com. Published November 28, 2018. Accessed August 13, 2022. https://startupsavant.com/best-registered-agent-services

5 Top-Rated & Best Registered Agent Services in 2022. Incorporation Guru. Published August 2022. Accessed August 13, 2022. https://incorporationguru.com/top-registered-agent-services/

Top 7 Best Registered Agent Service 2022: Tested & Reviewed. Inc and Go. Published May 26, 2021. Accessed August 13, 2022. https://www.incandgo.com/best-registered-agent/

Novak J. Best Registered Agent Services Of 2022.

Forbes

. https://www.forbes.com/advisor/business/best-registered-agent-services/. Published August 1, 2022. Accessed August 13, 2022.