Best Registered Agent Services: Top 7 Tested And Reviews
All products recommended by Bizreport are selected by our editorial team, independent of our parent company. Some of our stories include affiliate links. If you buy something through one of these links, we may earn an affiliate commission.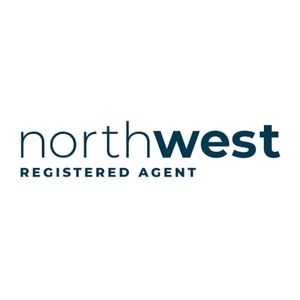 Northwest Registered Agent
Best Overall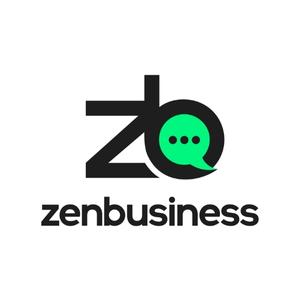 Zenbusiness
Best Customer Service
IncFile
Best Value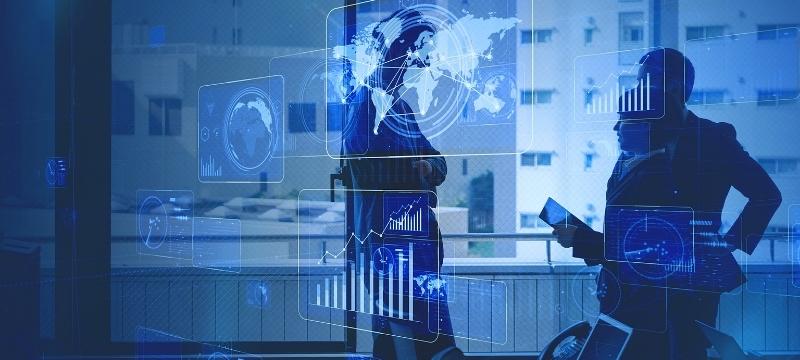 For any business just getting started, finding the best registered agent service to take care of legal matters is an important step. While there are many options out there for a registered agent service, throughout this guide we'll cover the top registered agent services to choose from across the country. 
The Definition Of A Registered Agent
A registered agent is any individual or business entity that receives legal documents and processes of service on a business's behalf. While you can technically be your own registered agent in many states, hiring professional registered agent services often comes with a range of additional services that a business entity can benefit from.
Read more: Best LLC Services.
Top 7 Best Registered Agent Services In 2023
Northwest Registered Agent
Exceptional customer service
Good data protection
Great value
Incfile
No filing fee, only state fees
Easy to use
1 year of the registered agent for free
Better Legal
A fixed price for all services
Accounting service
Other business support services
Top 7 Best Registered Agent Services January 2023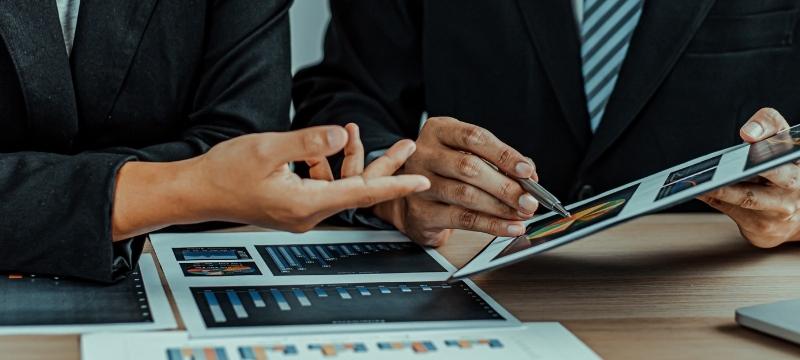 Continue reading through this list as we provide the top registered agents available in the United States today. This can help you when evaluating service providers.
Northwest Registered Agent
The registered agent service Northwest offers is one of the tops in the country. Customers appreciate them for their excellent customer service, personalized support, and affordability.
Great data protection
Great customer service team made of experts
Each filing comes with free registered agent services for a year
Even though the customer service team has great expertise, it's not always provided in a timely manner
There are more affordable options available
They are a great registered agent service. They have garnered many positive customer reviews, most praising them for their top-notch customer service team comprised of experts, and personalized support. Plus, Northwest Registered Agent provides customers with everything they need from a registered agent, like LLC formation services, a basic mail forwarding service, a business address in the state where they're located, and more. For these reasons, Northwest Registered Agent will continue to be one of the top providers in the industry.
Zenbusiness
ZenBusiness is another option business owners have for a registered agent. Customers like them based on affordability, low filing fees, and quality of service.
Help with annual reports
Affordable pricing
Free year as a registered agent when you purchase an LLC service through them
Purchasing interface is somewhat clunky
They are a newer provider, so they don't have the same reputation as other registered agents
Strong use of upselling by the sales team
ZenBusiness is a newer provider of registered agent services, but they are still well-rated by customers. They appreciate the quality of care that the customer support team provides, garnering good customer feedback for the company. Overall, customers like them for the affordability, transparency, and value of their services. They accept services, provide an LLC formation service, and help with annual report filing, website building, and business advice delivered straight.
IncFile
Incfile is one of the more popular registered agent services available, preferred for its affordable, tiered pricing that makes them accessible for many business entities.
An affordable service, starting at $0 + state fees
One year as a registered agent for free
Easy and intuitive platform with compliance and annual report reminders
Customer service representatives only available during regular business hours
There are cheaper options available, even though they offer great value
Many customers like Incfile because of the quick service they provide, and thorough customer support. Though the customer support team hours and response times may seem limited on paper, they have great customer satisfaction in these regards. They have a number of other services to support new businesses like with formation services. Everything else small business owners need from a registered agent, they can get from Incfile, all with an online account for storing information.
Registered agent services online
Registered agent services online
Registered agent review methodology
Registered agent address
Business formation services
Readers purchase services discussed
Convenient registered agent dashboard
Exclusive deal
Registered office
Rocket Lawyer
RocketLawyer is a recommended registered agent service for businesses requiring ongoing legal support services, all at more affordable prices than LegalZoom offers.
Large customer base
Available in every state
Legal services subscription is a distinct and crucial option.
Solid reputation
100% customer satisfaction guarantee
Expensive
Don't offer full or prorated refunds
Customers need to provide their information to access their pricing.
Many customers appreciate them for the personalized service and guidance they receive from the company. Another one of their strengths is that they have a great customer support team, providing excellent legal guidance and advice for twelve hours each day. Their registered agent services are included for free for a year when you file an LLC through them, which is an added bonus.
Harbor Compliance
For a professional registered agent service, Harbor Compliance offers great expertise in compliance and is highly affordable. Even still, small businesses looking for a registered agent may look elsewhere for a provider that has other areas of expertise and experience.
Help customers meet compliance requirements
Great services are offered at good prices
LLC service
The customer service team isn't particularly skilled or offers expertise
They offer good services given the price point but aren't exceptions in any area
Harbor Compliance shines with its affordability and can help out customers with LLC formation, forwarding of legal mail, and providing help through a dedicated agent during standard business hours. As a registered agent service, they provide you with a physical address in the state where you operate, protecting you and giving your business some added privacy. Harbor Compliance provides quick delivery of its services in less than two days. In addition, the compliance calendar they offer to clients is simple and easy to follow.
LegalZoom
LegalZoom is a leading provider of online legal services for businesses across the country. They dominate the space with their strong brand reputation and customer recognition, even if there are more dedicated registered agent services available.
Great legal expertise
Strong brand reputation
Good IP protection and help with filing patents and trademarks
Registered agent service isn't their core offering
Customers who only need a registered agent may find cheaper options elsewhere
Don't include a year of registered agent services for free
As a registered agent service provider, LegalZoom offers very similar offerings to what others in the space provided. However, they really shine with the depth of legal expertise and knowledge that they provide for customers through ongoing legal guidance and advice. Like most registered agent services, they provide free digital mail forwarding, accept service on your behalf, and record their address as yours on all public records.
Better Legal
BetterLegal provides a range of business services and ongoing support and guidance for companies across the country. They guide businesses throughout the business formation process and as a registered agent.
Great expertise
All services available under a flat fee
Great turnaround times
No flexibility with packages
Limited customer support hours
There are cheaper options out there
They are one of the great registered agent services available, helping customers with business filing and annual reports. Plus, they accept service on the customer's behalf and will forward mail, and store documents online for ease of access. However, their services are all available under one flat fee, which may mean customers pay for more than what they need.
What To Look For In a Registered Agent Service?
When evaluating service providers, there are some aspects to keep in mind so you find the right registered agent to fit your needs. Otherwise, you may purchase registered agent services from a provider that isn't the right match for your business. As a reminder, always be sure to check their rating with the better business bureau for more information.
Pricing
The first thing you should consider is the registered agents' cost to see if they offer a reasonable rate. There are many affordable registered agent service providers on this list, so you should be able to find the right one.
Help & Support
Next, you want to find reliable registered agent services that can provide you with added support as needed. Many registered agent services will not offer around-the-clock support, only during normal business hours, so keep this in mind when you're selecting a registered agent.
Accessibility
Another crucial aspect to consider when looking for the right registered agent service is to check on the accessibility of their platform. Ensure that they have an intuitive platform that's easy to use and accessible from anywhere so you can access crucial information as needed.
Additional Features
Many of the registered agents on this list offer other services in addition to their registered agent offerings. For example, many will offer business formation services, free annual report services, legal services, and all the services that a new business owner may require. So, shop around for the right registered agent service that comes with the additional support you need.
The Benefits of Using Registered Agent Services
When using a registered agent service, business owners don't have to concern themselves with some of the high-level legal matters and requirements that are necessary as they're starting out. A company's registered agent will help them stay compliant with legal documents with the state's office of business affairs, offer support as needed, and may even provide additional professional service as an added benefit. For these reasons, many businesses will choose to hire a registered agent.
Final Thoughts
Above all, an online registered agent service will provide its customers with great benefits, often saving them both time and money as they provide a range of online business services regarding legal matters, tax, and accounting.
Frequently Asked Questions (FAQs)
Can you be your own registered agent?
Yes, in most states you can be your own agent as long as you meet the proper requirements. 
Will some professional registered agents provide business advice?
Some registered agents will offer additional services that can include ongoing business support and guidance. 
Can you use the registered agent's address as your own on public record?
Yes, one of the main benefits of hiring a registered agent is that you use their physical address as your own when you register your business. 
What's the difference between a registered agent and a statutory agent?
For all intents and purposes, both phrases are referring to the same thing. 
ABOUT THE AUTHOR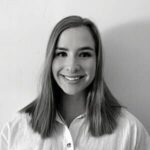 Bailey Schramm is a writer based out of Jackson Hole, WY, primarily covering topics and trends in financial services, business, and the blockchain. With a background covering stock market developments for a major FinTech company, she now provides SEO and content strategy services to financial service companies and tech startups.
ABOUT THE REVIEWER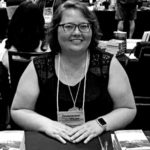 Kristina Knight is a freelance writer with more than 15 years of experience writing on varied topics. Kristina's focus for the past 10 years has been the small business, online marketing, and banking sectors, however, she keeps things interesting by writing about her experiences as an adoptive mom, parenting, and education issues. Kristina's work has appeared with BizReport.com, NBC News, Soaps.com, DisasterNewsNetwork, and many more publications.