Best Registered Agent Services 2022: Top 10 Tested & Reviewed
Advertiser Disclosure
All products recommended by Bizreport are selected by our editorial team, independent of our parent company. Some of our stories include affiliate links. If you buy something through one of these links, we may earn an affiliate commission.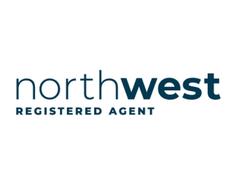 Northwest Registered
Best LLC formation packages
IncFile
Best online tracking tool
Zenbusiness
Positive customer reviews
Do you need the best-registered agent service provider to help you meet important filing deadlines? There are hundreds of corporations offering registered agent services around the world. These are trained and experienced service providers who act as legal authorities on behalf of your home address. They will receive legal documents on behalf of your business address and help with state filings.
Read more: Best LLC services
With many firms offering registered agent services, you need to select the best possible one for your business. We have reviewed the best and good standing companies that suit varying business needs. This article compares the top registered agents in 2022, highlighting their features advantages, and disadvantages. The discussion will help small business owners with LLC formation.
There are several registered agent services online to choose from. But to save you research time, we have reduced your search just to the 7 best-registered agent services. Read on and have your pick.
Top 10 Registered Agent Services Compared
Best Registered Agent Services 2022: Top 10 Tested & Reviewed
Zenbusiness
ZenBusiness could be the only service that will offer you two registered agent packages to choose from. Their Standard package is one of the cheapest but includes features that no other company includes in their registered agent services.
They come with a free dashboard for easy LLC setup and management. Their straightforward pricing model includes $49 in the basic package with state fees per year.
Zenbusiness has ranked as one of the best LLC formation solutions for small business owners. It offers fast and affordable business incorporation services. The company has established a loyal customer base despite being new in the industry. It has exceptional customer service with a personalized dashboard to track your progress. They offer a cost-effective means of establishing a corporation while incorporating social responsibility.
Incfile
They are entrepreneur favorites based on package value and affordability. They have served thousands of customers, providing state filing help during normal business hours.
Incfile has been in the industry for a little while, thus accumulating priceless experience regarding LLC formation procedures. It is one of the popular agents registered in terms of value and affordability. The company has a learning center that contains information on LLC formation. Their convenient registered agent dashboard allows business owners to track and access important business documents.
In addition to their affordable prices, the company has one of the most user-friendly interfaces. Their registered agent dashboard is very convenient and you can easily track important business documents.
Though most of their customer feedback is positive, I was not impressed by the company's average rating on some third-party sites. The company is only rated 2.1 out of 5 on TrustPilot and 2.0 out of 5 on Yelp.
Northwest Registered Agent
The company is known for its exceptional customer service and knowledgeable staff. Business owners and entrepreneurs receive an online account to access important business documents.
This company has served thousands of customers with LLC formation. It has offices in all 50 states and Puerto Rico, offering quick formation solutions through dedicated representatives. They will locally scan every document based on your state and offer data protection and compliance solutions. The company has maintained an impressive track record with both online and physical addresses. A series of positive customer reviews are a testament to its excellent customer support.
Rocket Lawyer
RocketLawyer offers legal assistance with attorney consultations and personal legal forms. They have positive customer reviews for the variety of products offered. The copyright 2020 rocket lawyer Incorporated provides a full year of free registered agent service if you subscribe to their accelerated legal service plan. Some services include government documents such as franchise tax forms.
LegalZoom
LegalZoom registered agent services are simply overpriced. The company charges $299 per year for this service and does not include it in any of their LLC formation packages. You will have to purchase it as a la carte even when you are forming a business with them.
Legalzoom offers excellent online LLC formation starting at $79 + state fees. You will get one year of free registered agent service, a dedicated representative, a one-day order processing guarantee, and an operating agreement service. This service provider offers business formation and legal advice to protect your intellectual properties. They also have consultations with professional and reliable lawyers.
Harbor Compliance
The company provides several LLC formations to help businesses deal with complex compliance issues. The registered agent helps with articles of organization drafting, operating agreements, and application tracking. They also complete other tasks such as newspaper publishing on behalf of their customers in all states. However, this service provider is one of the expensive options on the market.
Better Legal
Better Legal is fairly new in the market having been founded in 2017. The company charges their registered agent services at only $90 annually, which is the industry's best. However, this service is not included in their LLC formation package. This makes it a great service if your aim is just to hire a registered agent service.
The resident agent at BetterLegal offers reliable business services, including free business name search by every state. You can consult with attorneys and create legal documents since the company has a strong foothold in the registered agent service industry. The company hooks up with a professional agent for a discounted price.
Inc Authority
The firm has helped form over 130, 000 business entities since it was established. They have unique features incomparable with other companies. Some of the services include filing taxes and drafting documents, employer identification number registration, operating agreement, and business name search.
MyCompanyWorks
MyCompanyWorks has been around for over 20 years serving millions of business clients. The company receives solid customer reviews for excellent customer support. It has served an impressive client holding with a high level of transparency for customers with questions and concerns. The firm has a reasonable pricing point, charging an annual fee of $20 in the basic package.
InCorp
Incorprate is a solid option for LLC formation services and business document filing systems. The company provides several services including entity dissolution and EIN filing. You will get a balance between competitive pricing and excellent customer service. Hence, it is suited to entrepreneurs on a limited budget.
What are Registered Agents?
A registered agent service helps business entities to form an LLC. This is an individual authorized to receive communication from the state since the public record lists the registered agent address. They are also known as statutory agents since they receive service of process on your behalf. Their services include state filings, document preparation, and an annual report. Most individuals are trained to act as legal authorities and receive documents on behalf of your business address.
How To Choose The Best Registered Agent Services?
Pricing
The price point of service is the first thing to look for when comparing registered agent services. However, it is important to weigh the cost of service against its reliability and the overall value it provides. This is because you may have a cheaper service that misses out on very important features. This may force you to purchase some features a la carte making the service expensive in the long run.
Help & Support
Having a reliable and knowledgeable customer support team is very important in the case of registered agent service. A high-quality service should provide standard customer service and also be proactive in looking out for customer interest.
Accessibility
A good service should make it easier for customers to receive documents available to the customer. Customers must have quick access to any delivered mail so that they may take the appropriate next steps. All the services we have discussed in this review have this quality.
Additional features
A service that includes additional features with their registered agent services provides a lot of value to your business. Some of the useful add ons that you will find in our top registered agent services include compliance calendar and mail forwarding services.
Advantages Of Using Registered Agent Services
An online registered agent can save you money and give you peace of mind. Through a phone, or email support system, they can handle all legal matters on your behalf.
They act as official correspondence with the state, receiving documents instead of your home address.
An online registered agent can protect your privacy since the public record lists the address of the statutory agent and not your street address
They can also protect your company reputation due to their experience in handling legal documentation
An online registered agent will help your business stay on top of all state requirements including filing deadlines
The Best Registered Agent Service for You?
Based on our review of registered agents, you can select one of the options that fit your needs. Zenbusiness stands out as the best-registered agent in the world. It offers affordable packages for all business types with impeccable customer care. The platform is designed for businesses on a low budget for prices in launching a business entity. The business is the best choice if you want a change of agent for an affordable price.
Registered Agent Services Near Me
Whether running corporations or LLCs, you need a registered agent to perform the service of the process. The agent will perform several factors such as receiving and signing documents, protecting your privacy and reputation. You can find information about a registered agent requirement by searching the internet and reading reviews on your side.
Conclusion
This registered agent review has assessed the business formation functions of different firms. The whole process of forming an LLC is cheaper and much faster if you use a registered agent service. Most states require that businesses work with agents who can deal with important documents. These registered agents offer online help alongside the physical address to enhance the efficiency of running an LLC. If you need guidance on choosing a registered agent service, contact us for immediate help.
Frequently Asked Questions (FAQs)
ABOUT THE AUTHOR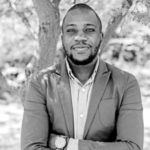 Billy Graham is a Highly skilled copywriter/editor with over 8+ years of experience working for content mills, direct clients, and SEO marketing agencies alike. Possesses extensive expertise in crafting unique copy, exceeding editorial goals, and delivering first-rate client-focused service in results-driven content production. Specialties include gaming, branded content, short-form to long-form copywriting, call-to-action, buying guides, how-to – articles, product reviews, and comparisons, copy editing, proofreading, complete QA, and in-depth research.
ABOUT THE REVIEWER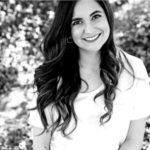 Jazmin Castello holds a Master's degree in Business Management, owns two companies, and has also published a self-help book. When she is not working or writing, she likes to spend time with her family and to travel.
+ 2 sources
Bizreport Advisor adheres to strict editorial integrity standards avoids using tertiary references. We have strict sourcing guidelines and rely on peer-reviewed studies, academic research. To ensure the accuracy of articles in Bizreport, you can read more about the editorial process here.
Trustpilot. (2022). Incfile.com. [online] Available at: https://www.trustpilot.com/review/incfile.com [Accessed 11 Jan. 2022].
Yelp (2022). Incfile. [online] Yelp. Available at: https://www.yelp.com/biz/incfile-houston [Accessed 11 Jan. 2022].