Best Bank For Business Loans 2023: Top 7 Picks & Reviews
All products recommended by Bizreport are selected by our editorial team, independent of our parent company. Some of our stories include affiliate links. If you buy something through one of these links, we may earn an affiliate commission.
Bank of America
Best Overall
Wells Fargo
Best for SBA loans
JP Morgan Chase
Best for small business loans
For many companies, taking out a business loan is the best way to grow. Loans provide funding that can unlock new levels of productivity and profitability, among other benefits.
But if you're interested in lines of credit or small business loans, which bank should you choose?
We've put together this guide to answer that question. Keep reading to find our list of the top bank business loans and business lines of credit for 2023.
Read More: Best Online Banks 2023
7 Best Bank For Business Loans 2023
What is a Business Loan?
Business loans are largely the same as traditional bank loans. The only major difference is that a business is taking out these term loans instead of an individual.
That being said, there are several different kinds of business checking accounts and loans to choose from. We've outlined these in the next section.
Different Types of Business Loan
The best line of credit for your company may depend on its goals, as well as its current financial status. We've highlighted some of the most sought-after options below.
Term Loans
Term loans give you a lump sum amount of cash upfront, which your company will then pay off over time through installment payments. This functions just like a traditional mortgage line of credit.
Business Lines of Credit
Business lines of credit function similarly to consumer credit cards. You have a revolving amount of money you can spend as long as you continue paying it off in a timely fashion.
SBA Loans
SBA Loans make it easier to pay interest by giving you longer to do so. They also offer variable payment terms based on how you plan on using the money and some of the best rates on the market. However, these loans can also be difficult to qualify for.
Commercial Real Estate Loans
A commercial real estate loan is a special small business loan that's only meant for real estate purchases. It may be right for your company if you can provide a personal guarantee you will only spend the funds on commercial real estate.
Read More: Best Commercial Real Estate Loans 2023
Top 7 Best Bank For Business Loans June 2023
Bank of America
Bank of America offers competitive rates and has a reward program that stands out as one of the best offered by traditional banks.
Competitive interest rates on business loans
The preferred rewards program offers interest-rate discounts
Provides many loan options for business owners to choose from
Must be in business for multiple years before you can qualify
Bank of America is our top pick overall because it offers some of the best rates in the business, regardless of whether you're looking for equipment loans as a business owner or a merchant cash advance for your small business.

The company's reward program can bring down your interest rate and decrease the loan amount you have to pay off over time, which makes it one of the best options available. Just keep in mind that you do need to be in business for several years before qualifying for these loans.
We cannot forget that Bank of America will also offer business lines of credit. Check out the requirements on the official bank website to see if your business qualifies.
Wells Fargo
Read Wells Fargo Review
Wells Fargo has some of the best small business loans on the market today.
Top-rated for SBA loans
Free reward program on unsecured business loans
Competitive interest rates on business credit lines
Strict eligibility requirements for unsecured loans
Wells Fargo is highly-regarded for its SBA loans, which offer some of the best rates and payment terms that you'll find anywhere. The company also offers business lines of credit, term loans, and even equipment financing.
With so many different secured loans and unsecured loans to choose from, Wells Fargo is a good financial institution to start forming a relationship with now if you run a business that may need additional lines of credit or business credit cards in the future.
JPMorgan Chase
Read JPMorganChase Review
JP Morgan Chase offers large loan amounts and is a high-rated provider of small business loans as well.
Larger loan amounts available than most online lenders
Long-term credit line options
Many business lines of credit options to choose from
Not available for small businesses in all states
JP Morgan Chase is worth considering regardless of whether you need a significant amount of funding or a small amount. Unlike many online lenders, they have very low minimum amounts, which makes them a good choice for those who want a business loan or SBA loan that won't be very large.
That being said, only companies in certain states will be able to get a small business loan from this provider. There are other banks for small businesses that may be a better option if you don't live in this territory.
Capital One
Capital One has some of the highest customer satisfaction ratings for any bank for small businesses.
High customer satisfaction ratings for small businesses
Many financing options are available
Offers some helpful rebate options for additional working capital
Not an SBA-preferred lender
Capital One has an excellent track record of providing term loans and business credit cards to companies across many sectors. They offer secured business loans, business acquisition loans, and both non-variable and variable interest rates to ensure you find the perfect merchant cash advances or term loans for your goals.
U.S. Bank
Read US Bank Review
US Bank may approve your bank loan faster than other providers.
Low starting APRs for a business loan
Many financing options for small business owners
Offers fast-approval bank loans
Small business bank loans only available in 26 states
If you want a fast approval process and an easy application, then US Bank could be right for you. The company has some of the fastest turnaround times on the market for business lenders. It also has low starting APRs – especially compared to a local bank or credit union.
TD Bank
TD Bank has solid customer satisfaction ratings and plenty of repayment options for small businesses to choose from.
No loan limit for first-time mortgages
Higher-than-average customer satisfaction ratings
Many repayment terms and cash flow options to choose from
Only available in a few states on the East Coast
TD Bank is another solid option on the online business loan marketplace. Their origination fees are reasonable, and you can even get a personal credit card if you have a solid credit score and need one.
However, TD Bank only offers a small business loan option in some states on the East Coast. If you're not in one of these states, then you will have to look for a business credit card or equipment financing elsewhere – even if your personal credit score and business credit score are solid.
Live Oak Bank
Live Oak Bank is one of the best banks for small loans thanks to a fast turnaround time and competitive rates.
Faster approval time than traditional lenders
Offers competitive rates and loan products
Large amounts of funding available
Higher credit score than most banks required
Live Oak Bank can be a good option for a business line of credit and business bank account. The company's rates are reasonable, and it has a large amount of funding available, which could make the approval process a bit easier than a traditional business loan.
That being said, the company's lower annual revenue means that you need a higher credit score than most other options to get a lien of credit or a business checking account with Live Oak Bank.
How to Get a Business Loan From a Bank?
Now that we've covered the best banks for small and large loans, let's focus on what it takes to actually qualify for a small business loan. Here are the key factors companies look at before offering an SBA loan, business credit cards, and term loans.
Good Personal Credit
The first thing companies want to see is that you are a responsible individual. They look at your personal credit history to determine this. Many banks set a minimum threshold that you need to meet in order to move forward with the application process – often around 700.
Business History
Lenders also consider the history of your business when deciding whether to offer you a loan. They typically want to see that your company has been successful for at least several years before giving you upfront access to large amounts of cash.
Annual Revenue
Revenue is another key factor lenders consider before making a loan offer. This figure tells the lender how much excess capital you would have in an average year to pay back the loan.
How to Get Small Business Loans?
There are plenty of different companies that offer small business loans. Here's a quick look at some of the best institutions to use for these.
Community Banks
Community banks are often a better fit for small companies than larger financial institutions. They provide more relationship-focused transactions, which could make it easier for your business to get approval.
Online Financial Institutions
Online financial institutions make it easy to apply for loans online. You can complete the entire application process without ever having to go into a branch.
Microlenders
Microlenders offer short amounts of capital quickly. They aren't a good fit for long-term, large loans, but can help a company get out of a tough situation quickly by providing fast access to cash.
Credit Unions
Credit unions tend to be similar to community banks. They're smaller financial institutions that may be easier to get loan approvals from, although they probably won't be able to offer as much capital.
Small Business Administration (SBA) Loans
You can also look for companies that offer SBA loans. These are specially designed for small companies and could be perfect for you if you need a relatively small amount of funds.
National Banks
Finally, national banks tend to have the most capital available for business loans. They're going to be your best option if you need a lot of money for your business.
Final Thoughts
Getting a business loan could be just what your company needs to take the next step toward its goals. There are plenty of good providers on the market, but Bank of America is our top choice overall, thanks to its competitive rates and high customer satisfaction ratings.
That being said, you may also want to look into Wells Fargo for SBA loans or Chase for small business loans. That being said, all of the options on our list can appeal to different types of companies, so be sure to do your research before selecting a lender.
Frequently Asked Questions (FAQs)
Can my business qualify for a loan?
Yes, lenders will consider your personal credit history, business history, and annual revenue when making a qualification decision.
How do I apply for a business loan?
You can often apply for a business loan directly online by simply submitting the paperwork that the bank you choose requests.
What companies offer loans to businesses?
There are many companies that offer loans to businesses, including traditional banks, credit unions, and more.
ABOUT THE AUTHOR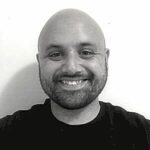 Kellan works with businesses of all sizes to help them achieve their growth goals and has won several awards for his work in the space. He is especially focused on the fields of business finance and the developing cryptocurrency industry, regularly writing about both for audiences across the globe.
ABOUT THE REVIEWER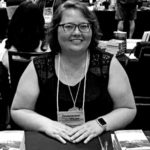 Kristina Knight is a freelance writer with more than 15 years of experience writing on varied topics. Kristina's focus for the past 10 years has been the small business, online marketing, and banking sectors, however, she keeps things interesting by writing about her experiences as an adoptive mom, parenting, and education issues. Kristina's work has appeared with BizReport.com, NBC News, Soaps.com, DisasterNewsNetwork, and many more publications.
+ 5 sources
Bizreport Advisor adheres to strict editorial integrity standards avoids using tertiary references. We have strict sourcing guidelines and rely on peer-reviewed studies, academic research. To ensure the accuracy of articles in Bizreport, you can read more about the editorial process here.
Commercial Real Estate. www.occ.treas.gov. Published April 23, 2019. Accessed March 6, 2023. https://www.occ.treas.gov/topics/supervision-and-examination/credit/commercial-credit/commercial-real-estate.html

Small Business Administration. Small Business Administration. Accessed March 6, 2023. https://www.sba.gov/funding-programs

Commercial real estate loans | Business Lending | U.S. Bank. www.usbank.com. Accessed March 6, 2023. https://www.usbank.com/business-banking/business-lending/commercial-real-estate-loans.html

Understand loan options. Consumer Financial Protection Bureau. Accessed March 6, 2023. https://www.consumerfinance.gov/owning-a-home/loan-options/

Why a Business Line of Credit May Be a Smart Choice for Your Business. Why a Business Line of Credit May Be a Smart Choice for Your Business. Accessed March 6, 2023. https://www.sba.gov/blog/why-business-line-credit-may-be-smart-choice-your-business