Best Paper Trading Platform In India – Top 7 For Practice Trading 2023
eToro
Best Overall
E*TRADE
Best Chart Features
Tradier
Powerful Features
Perhaps you are considering different strategies to use to make profits in the stock market. The market is very complex and it is not easy for anyone to jump right into trading and execute a powerful and sophisticated strategy. It often takes learning in the form of educational materials and practice. Since practicing with real money is a form of speculation in gambling that is not financially healthy, many trading apps offer a simulated environment for trading stocks. These simulators are often referred to as paper trading applications. We analyzed the features of the top paper trading applications. We have completed reviews of each of the best 7 competitors in the field for your consideration. As you begin an investment journey to help build wealth in a secure fashion, these applications can help you practice and understand the risks and reward potential of various stock plays.
Read More: Best Stock Picking Services 2023
Best Paper Trading Platforms In India 2023
What Are Paper Trading Platforms?
A virtual trading system is essentially similar in concept to a traditional trading account except it uses virtually simulated money instead of a link to a bank account or another source. Let's take the first step to learning how to make money with online trading. Paper trading helps beginners learn techniques to maximize profit when buying and selling stocks. You can think of it as a stock market simulator. They are used to help beginners learn how to trade or for advanced traders to model new strategies and improve trading skills.
The benefit of Using Paper Trading Accounts
Overall, paper trading and stock market practice features are valuable tools for investors of all levels to test, evaluate, and refine their investment strategies in a risk-free environment. Whether you're a beginner looking to gain experience or an experienced investor wanting to test new strategies, these features can help you learn and grow as an investor without risking real money.
Read More: Best Stock News Apps 2023
Best Paper Trading Platform In India September 2023
eToro
Users find eToro easy to use, effective, and full of advanced features to help practice stock, ETF, options, and crypto trading strategies. We give them the nod as our Best Overall
Strategy advise from investors
Intuitive features
Advanced analysis tools
Real-Time charting is not as good as top competitors
Users may practice trading methods without risking real money with eToro's demo account's paper trading functionality. You receive $100,000 of simulated money to practice your craft. To try various investing techniques and assess their success, the function offers virtual funds and advice from experienced traders. It's a helpful tool for both seasoned investors and novice investors wishing to test out new techniques. We find eToro to be very efficient and straightforward, with crypto trading and social community trading being some noteworthy selling points.
E*TRADE
With an excellent overall paper trading platform and a panoply of charting help, E*TRADE wins our award for Best Chart Features.
Intuitive user interface
Good charting tools
Real-time data
The paper trading function on E*TRADE's Power ETRADE platform enables users to test out trading techniques using virtual money. Users may use this tool to track performance, try various investing methods, and learn from their errors without putting actual money at risk. We are impressed with their automatically and dynamically updated support and resistance lines which make real-time technical analysis possible. Both new and experienced investors who wish to improve their trading tactics might benefit from using it.
Tradier
Read Tradier Reviews
With a seemingly endless list of advanced analytics, paper traders can learn the how and why behind their strategies' implementation and success. We give them the award for Powerful Features.
Many features
Offers upgraded TradeHawk platform in paper and real trading
Has a good focus on the paper trading aspect
All the recommended APIs can become confusing
The TradeHawk paper trading tool of Tradier's demo account enables users to test out trading methods using $100,000 of imaginary currency. It's an excellent method to experiment with various investment techniques without having to use real money. Both novice investors looking to understand the market and seasoned investors looking to improve their trading tactics can benefit from this feature. There are many features including options chains, a tower, an array of charting tools, a stager, a Monte Carlo analysis, a what-if risk analysis, and a strategy tracker.
Webull
Read Webull Reviews
Webull is a solid overall investing platform. Our analysis turned up an impressive amount of options for tools. Thus, we awarded them the Best for Options.
Easy to use
Various options strategies
Wide range of assets, including stocks, options, and cryptocurrencies
Educational tools are moderate
The paper trading function in Webull's sample account lets users test their trading methods using pretend money. Both novice and seasoned investors who wish to try various investing methods, assess their success, and learn from their mistakes will find this tool valuable. The options analytics allows you to use and follow the covered stock, straddle, butterfly, and iron condor strategies just to name a few. It's a useful tool for anyone wishing to obtain market experience without having to risk actual money.
TradeZero
Read TradeZero Reviews
TradeZero offers a good paper trading service along with a focus on short selling, having a strong focus on that aspect of the market. We select them for the Short Sale Strategist award. With their branding centering on zero commission trading, some customers may find the $59 paper trading fee to cause slight brand confusion.
Specialize in short-sell strategy
Easy-to-use platform
Can move over to their zero-commission trading
Fee for paper trading
Geared mainly toward day traders and short sellers
Users may practice trading methods with fake money using TradeZero's demo account's paper trading function. It's a helpful tool for both new and seasoned investors who want to try out various investing methods, assess their effectiveness, and learn from their errors. Given that the site places a lot of emphasis on short selling, users interested in this investment technique will find TradeZero's paper trading function to be very helpful.
Acorns
Read Acorns Reviews
Acorns are true to its branding – encouraging young people to begin investing with small micro-savings. Their paper trading is helpful but basic. Thus it will not be good for sophisticated strategy modeling but is perfect for a newbie. We consider the platform Best for Beginners.
Great for starter accounts
Easy to use
Help build good habits
Limited advanced features
Day traders and advanced strategists won't find what they are looking for
The "Grow" paper trading function from Acorns is an educational tool that enables users to practice investing with simulated money. It's a helpful tool for newcomers who want to obtain market experience and simulate a trading strategy before investing actual money. This fits right in with Acorn's branding and mission to grow from a small seed of money into a large oak tree of a portfolio. They target young adults who want to learn with small investments. The feature offers a low-risk mechanism to track performance, test various investment strategies, and learn from errors. It's crucial to keep in mind that the feature is basic in comparison to other platforms and does not support sophisticated trading techniques – that simply is not the mission of Acorns.
Interactive Brokers
IBKR is a truly impressive overall platform with advanced features that are tailored for swift trading all the way up to hedge fund management. With an impressive and almost university-like collection of features, we find that this paper trading app is an impressive part of the overall service. We award Interactive Brokers the Best Educational Tools Award.
Long track record
Darkpool monitoring
Fast acting algorithms
The platform is not tailored to basic trading
The IBKR Paper Trading account from Interactive Brokers is a paper trading service that gives customers access to a simulated trading environment where they may test out trading methods using fictitious money to trade stocks. They offer educational tools such as a traders academy, webinars, podcasts, and a quant blog. Most impressive is their Educator's account which creates a university-like environment where students use $100,000 of virtual funds to implement and monitor strategies. Users can test out various investment methods, assess their effectiveness, and learn from their mistakes with this function without putting actual money at risk. It's a useful tool for seasoned investors who wish to improve their trading methods before using actual money.
How To Choose The Best Paper Trading Account?
To choose the best paper trading app, look for a platform that offers a realistic simulated trading environment, is user-friendly, and provides educational resources. Consider the fees associated with the app and look for one that offers additional features beyond paper trading, such as real trading capabilities and investment research tools. The best app will provide ample virtual funds to practice with and additional features to support your learning and investment journey.
Final Thoughts
With the explosion of retail stock trading over the last few years, many people are eager to enter the market with speculative plays on options, risky stocks, or pattern day trading. These strategies are not easy to execute, especially for novice traders. Therefore, stock market simulators and virtual trading apps offer investors valuable practice and modeling opportunities with no risk. Paper trading applications and their accompanying educational resources will benefit seasoned pros looking to test new strategies and new investors who wisely look before they leap.
Frequently Asked Questions (FAQs)
What is paper trading?
Paper trading is a simulated trading environment where investors can practice trading strategies using virtual funds, without risking real money. It's a valuable tool for investors of all levels to test, evaluate, and refine their investment strategies in a risk-free environment.
What are the benefits of paper trading?
Paper trading allows investors to test different investment strategies, evaluate their performance, and learn from their mistakes without risking real money. It's a low-risk way to gain experience in the market and refine your trading strategies before committing to real funds.
How can I start paper trading?
Many online brokers offer paper trading features as part of their platforms. To start paper trading, you'll need to sign up for a demo or practice account, which will provide you with virtual funds to trade with. Once you've signed up, you can start practicing trading strategies and evaluating your performance.
Can paper trading completely simulate real trading?
While paper trading provides a simulated trading environment, it cannot completely replicate the emotional and psychological aspects of real trading. Real trading involves the risk of losing real money, which can cause emotional and psychological stress. However, paper trading can help investors prepare for the psychological aspects of trading and develop disciplined trading habits.
Is paper trading suitable for all investors?
Paper trading is a valuable tool for investors of all levels, but it's particularly useful for beginner investors who want to gain experience in the market before committing to real funds. However, it's important to remember that paper trading is a simulated environment, and real trading involves real risks and rewards. Therefore, investors should always be cautious and not rely solely on their paper trading performance when making investment decisions.
ABOUT THE AUTHOR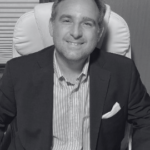 Dr. Jeffrey Christo is an educator, academic researcher, writer, and business analyst from the United States. His educational background includes a BA degree in History, Master of Science in Teaching, and Doctorate in Educational Leadership. Dr. Christo specializes in leadership, staff development, building organizational capacity, and systems. A lifelong learner, Dr. Christo is also currently a student pursuing an additional doctoral study in Business Administration. In the business world, Dr. Christo's areas of interest include organizational improvement, organizational analysis, organizational climate and culture, competitive advantage, real estate, and niche branding.
ABOUT THE REVIEWER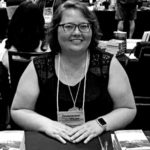 Kristina Knight is a freelance writer with more than 15 years of experience writing on varied topics. Kristina's focus for the past 10 years has been the small business, online marketing, and banking sectors, however, she keeps things interesting by writing about her experiences as an adoptive mom, parenting, and education issues. Kristina's work has appeared with BizReport.com, NBC News, Soaps.com, DisasterNewsNetwork, and many more publications.
+ 5 sources
How Stock Markets Work | Investor.gov. www.investor.gov. Accessed March 31, 2023. https://www.investor.gov/introduction-investing/investing-basics/how-stock-markets-work

Stock Market | Investor.gov. www.investor.gov. Accessed March 31, 2023. https://www.investor.gov/introduction-investing/investing-basics/glossary/stock-market

US EPA O. Guiding Principles for Monte Carlo Analysis. www.epa.gov. Published November 24, 2014. Accessed March 31, 2023. https://www.epa.gov/risk/guiding-principles-monte-carlo-analysis

eToro – The World's Leading Social Trading and Investing Platform. Etoro.com. Published 2018. Accessed March 31, 2023. https://www.etoro.com/

E*TRADE Financial | Investing, Trading & Retirement. Etrade.com. Published 2019. Accessed March 31, 2023. https://us.etrade.com/home