What Is CRM? Full Guide: Definition & Benefits
Repeat customers are key to a brand's relationship with its base, but building a solid relationship can be hard as consumers become less willing to share their data and have more options for entertainment in the digital space. Unengaged customers forget about a business or become disgruntled because their needs aren't met. These satisfaction levels can determine how often a customer makes a purchase, how likely they are to try a new product, and whether or not they will recommend a business to another person; all of these elements lead to either increased or decreased revenue and the overall success of the business. To track these elements, many marketers use CRM system software.
From email to social media to on-site blogs, CRM systems help businesses better manage how they build the customer relationship from the first engagement through the sales process, and how that determines the strength of customer loyalty to the business.
What Is CRM?
CRM features are focused on Customer Relationship Management and are a way for businesses to better track how they interact and engage with customers across both online and offline marketing campaigns. Keeping track of this CRM data is key to building an engaged and enthusiastic customer base by not only launching marketing campaigns but by observing the relationship between your business and the customer throughout the main customer lifecycle phases. For example, a brand new customer will have different needs from your company than a long-term advocate who has made multiple purchases.
CRM software can track customer acquisition, sales productivity, and project management. By having a better database, businesses can grow repeat customers by tweaking the entire customer journey to personalize and improve customer expectations. The software tools can be used across the digital space, including through email messaging and across social media platforms, so that the business has a better idea of what content the customer finds engaging. This kind of knowledge is key to building stronger loyalty. 
Who is CRM for?
CRM is for every business that wants to effectively manage the entire customer journey. Once a customer is on board, a CRM platform can help businesses track how consumers use their brand and products, helping to determine how to increase engagement and thus build higher revenue. Before a customer makes the first purchase, though, this type of marketing automation can begin to build customer relationships through engaging content, social media, and a better understanding of the new customer data.
Any business that wants sales and marketing teams to be able to simply improve their sales team and business processes to not only boost loyalty and consumer retention.
Why Should You Use A CRM System?
There are many benefits to using CRM software data for businesses of all sizes.
First, CRM solutions house customer interaction data in a single space, which is usable by anyone on the team. By having this customer information in a single location sales reps and marketing teams know where to look as they create budgets, develop sales forecasting for the fiscal year, and develop new customer engagement strategies.
Second, CRM software features may lead to higher customer retention. CRM systems record sales process information and sales history to build your teams' customer knowledge. This knowledge base will guide customer service activities, improve customer satisfaction, and may provide sales leads, and insight into overall sales. Higher consumer retention will likely result in increased sales.
Third, customer relationship management CRM will offer sales teams detailed analytics which can be siloed and broken down to determine which products, campaign elements, and messaging are having the biggest impact on customers. This kind of information is invaluable to teams, especially those working with marketing automation.
Using cloud-based CRM, teams at different offices can collaborate to develop marketing materials, lead management because all your customer data is housed in a single location. This kind of infrastructure is crucial to building a strong company that can compete with larger enterprises. 
Read more: Best CRM software
What Does A CRM System Do To Help Your Business?
CRM software allows teams to focus on the message while the software takes on customer requests, onboards new customers, and helps to identify potential customers. Other CRM software capabilities include experience, data entry, and sales management. Analytical CRM systems will provide a data dashboard through which teams can drill down to specific data silos or interactions to develop customer service. 
Business leaders invest in CRM tools to help manage data from social media ads, email marketing, and more traditional advertising efforts. Marketing automation and sales force automation are two CRM tools that ease teams' ability to analyze customer data and manage customer relationships. With this kind of knowledge, a business has a better handle on what the customer needs, and how to provide it to the customer in a way that will keep them engaged with the business.
Top 5 Best CRM Software In 2023
When setting up a business, many owners wonder what is CRM. There are many good CRM system tools that will offer data on customer interactions, sales force automation, contact management, and information for customer service teams. Here are five of the best tools for managing customer relationships:
Zoho CRM
Zoho CRM software platform is a customizable B2B or B2C tool to help businesses make more informed customer decisions to improve customer satisfaction, elevate their business practices, and provide secured and compliant data so that they can increase sales. Zoho's omnichannel platform is mobile-friendly and handles email and other efforts, offering lead management, sales force automation, and a complete suite of data analysis tools that will give you a better picture of who your customers are and what they want. Zoho has a tiered pricing model that begins at the free level. For businesses that only need to track leads or contacts, a free subscription will suffice, however, the paid plans offer much more insight. Zoho CRM system offers seamless integration into other marketing providers including Mailchimp and QuickBooks and does have an AI option, although currently, AI is only available to those subscribing to the top tiers. The paid plans are affordable, ranging from $14 per month to $52 per month. 
Hubspot CRM
Hubspot is a cloud CRM system that offers businesses the ability to collect and analyze customer data, monitor both outbound and inbound leads, sales automation, and manage contacts. This CRM system is used by small businesses and enterprises, alike, to track marketing and their customer relationships. Their CORE CRM software is free to use, but paid plans may be more expensive than some small businesses can afford. However, their provision of real-time lead notifications and personalized email sequencing may be worth it, depending on the business's need. Using Hubspot, marketing teams can manage contacts, track data, have a real-time view of the sales pipeline, better identify leads, and provide automated email messaging. Hubspot's Starter plan is $45/month and includes up to 1,000 marketing contacts. The  Professional plan is $800/month, includes 2,000 marketing contacts, and includes marketing automation sequencing. The Enterprise plan is $3,600/month and includes up to 10,000 marketing contacts. This plan has the most advanced analytics, but the price point may price some smaller businesses out of it. All paid plans offer a 10% discount with an annual commitment. 
Freshsales CRM
Freshsales is a top cloud-based CRM system platform and offers many of the standard features: lead generation, contact management, mobile optimization, and sales activity tracking features. Freshsales is geared toward small businesses and does include some AI lead scoring and integrations, however the free version of this CRM platform is very basic. Their paid plans do include many software integrations, detailed reporting, and analytics, and the price is not high, which makes it affordable for many smaller organizations. Freshsales pricing plans offer a month-to-month and annual option which range from $18/month/user to $69/month/user; the platform also offers a 21-day trial at sign-up. Other than Freshsales pricing, their unlimited records' storage is a key feature, allowing businesses a wealth of longer-term analysis points for consideration. For organizations needing to record customer interactions, build customer relationships, and develop potential customers, the Freshsales customer relationship management CRM system is a good place to start.
Zendesk Sell
Zendesk Sell is a tool with web and mobile relationship-building tools. This CRM allows teams and teams to collaborate on potential customer development and ongoing customer engagement activities. There are also email automation and sales automation features, data dashboards, and lead scoring features. Zendesk Sell offers integration with many of the leading support and email automation tools, although there are limited sales pipelines and limited free tools. However, the platform does allow for drag-and-drop features to create a customized data dashboard. For email tracking and for a single-sales pipeline, this tool could be the CRM option that is best for your business. Their paid plans do offer more flexibility, and are reasonably priced between $19/month for up to three users to $99/month for each user. Zendesk Sell does offer integration with its customer service arm, Zendesk Service, which allows for robust customer experience tracking.
Monday CRM
Monday is a cloud-operational CRM systems tool that is fully customizable to each business' needs. It began as a workplace collaboration tool for sales or marketing teams but has developed into customer relationship management, too. The collaborative workspace allows for project management, human resources and interactions development, marketing automation, and other services. The platform allows for the use of created templates, or the sales team can build a template workspace that is unique to their needs. Pricing can be confusing, but for very small teams of up to two people, there is a perma-free option. All paid plans begin with a 14-day trial period; from there the pricing ranges from $24/month for up to three individuals to $16/month per user; there is also a fully customizable plan which will depend upon your business needs. The platform also offers 24/7 customer support.
Final Thoughts
CRM capabilities should allow the business to get a better view of their customer. For businesses looking for more insight into interactions so that they can build stronger customer relationships, CRM software is a great solution. CRM tools collect and analyze customer data, offer contact management, marketing automation, sales team collaboration, and streamlined business processes.
A marketing CRM system will allow you to see your clients and customers in a better way so that you can build a more engaging and effective communication base through phone calls, emails, social media, and other sales and marketing channels.
Frequently Asked Questions (FAQs)
What is CRM? 
Customer relationship management systems are tools used by small and large businesses to improve their ability to use customer information. CRM solutions include customer service automation, onboarding for new customers, and help businesses better understand what is and is not working in marketing efforts. 
Who needs CRM? 
Every business that wants a better understanding of who their customer is and what that customer needs from the business could benefit from a customer relationship management tool. 
How does CRM help business? 
From email to social media to on-site blogs, CRM systems help businesses better manage how they build the customer relationship from the first engagement through the sales process, and how that determines the strength of a customer's loyalty to the business. 
How do I choose the right CRM?
The main role of every CRM is to increase business revenue. To do this, businesses leverage crm solutions to tell them what they are already doing right, what efforts can be improved upon, and how to integrate new efforts into their routines. The right CRM will fill in any gaps within sales and marketing teams. The best option is to start by creating a list of organizational needs, and choose the crm solution that best fills those needs. 
ABOUT THE AUTHOR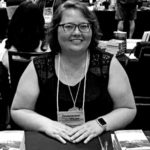 Kristina Knight is a freelance writer with more than 15 years of experience writing on varied topics. Kristina's focus for the past 10 years has been the small business, online marketing, and banking sectors, however, she keeps things interesting by writing about her experiences as an adoptive mom, parenting, and education issues. Kristina's work has appeared with BizReport.com, NBC News, Soaps.com, DisasterNewsNetwork, and many more publications.
ABOUT THE REVIEWER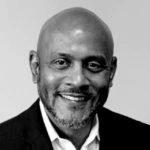 He is an organized and creative thinking sales management professional with experience in outside and inside sales in various markets. Working as freelancer in the Greater Boston Market, he moved to St. Louis and became an Account Executive, then a Sales Manager managing and coaching 12 sales reps covering a nationwide territory. He has developed his team with a combination of consultative selling and value before price coaching mindset which has won him a President's Cup and many other financially rewarding awards at RICOH. His most recent role as a Continuous Improvement Manager provided insight into the importance of delivering a quality product in alignment with the value and reputation of his organization. It further enhances the aspect of selling on value as opposed to price.
+ 4 sources
Bizreport Advisor adheres to strict editorial integrity standards avoids using tertiary references. We have strict sourcing guidelines and rely on peer-reviewed studies, academic research. To ensure the accuracy of articles in Bizreport, you can read more about the editorial process here.
Trustpilot Reviews: Experience the power of customer reviews. Trustpilot.com. Published 2022. Accessed October 7, 2022. https://www.trustpilot.com/

BBB: Start with Trust® | Better Business Bureau®. www.bbb.org. https://bbb.org/

Forbes.

Forbes

. https://www.forbes.com/?sh=313e50fc2254. Published 2022. Accessed October 7, 2022.

Home. CRM.org. Published December 13, 2017. Accessed October 7, 2022. https://crm.org/