6 Essential Marketing Tips For Small Business In 2023
You may need some marketing tips for your small business.

Photo: Jacob Lund/Shutterstock
Marketing efforts for your small business may not always be as effective as you want. If you're struggling to reach your target market on social media channels and other online marketing platforms, you may need some marketing tips for your small business.
This guide will help with that. It features our top strategies and tips for both appealing to new potential customers and solidifying your small business relationship with existing customers. So keep reading to find six essential marketing tips for small businesses that your company should be implementing.
Marketing Tips For Small Business
Have a winning business website
Compose high-quality content
Don't forget to use email
Run social media ads
Run PPC campaigns
Contact influencers
6 Marketing Tips For Small Business In 2023
Let's start looking at the marketing ideas and marketing tactics you may wish to use to attract more paying customers to your business website. Here are six tips we think you can get a lot of value from.
Have A Winning Business Website
First, you should create a business website that functions well and looks good to your target audience. Many email marketing and social media marketing strategies involve funneling new leads back to your website. So if you don't have a strong website, your next marketing campaign may not be effective.
Having a winning business can also help you appear high in Google search results, even without using pay-per-click advertising, Google ads, or other types of paid ads. The good news is that you can create a great business site without spending a ton of money thanks to the proliferation of online drag-and-drop website-building tools like Wix and Squarespace.
Compose High-Quality Content
Next, another major aspect of your marketing strategy is creating great content that ties into what your small businesses do. Content plays a big role in your Search Engine Optimization[1] (SEO) marketing strategy for local businesses. 
With great content informed by keyword research, you can essentially get free advertising for your brand. The content can start appearing high on Google search result pages so you get more traffic to your website without having to use paid ads.
That being said, creating content that stands out to search engines takes some work. You may need a professional to research the right keywords for your target audience. If you want to write a blog post, you may also want to hire a writer who specializes in helping to raise brand awareness and crafting voices for brands.
You may want to consider other types of content creation as well. For example, some business accounts may find value in posting images to Instagram or videos on YouTube. These often feel more like direct messages to customers and may help you maintain relationships with a higher percentage of the people who buy from you.
Don't Forget To Use Email
Email marketing campaigns can also be very helpful to your overall marketing ideas. Your email marketing strategy is essentially how you're going to send emails to potential customers and convert them into new purchases.
You can find an email marketing tool online to help you with this process. But the job typically involves crafting high-quality emails that talk about topics that are truly interesting to your target audience. If you use this alongside other marketing tactics, you may even be able to get stronger online reviews and institute a great referral program to encourage repeat buyers.
Run Social Media Ads
Nowadays, social media platforms are one of the cornerstones of a great small business marketing strategy. Social media apps have increasingly become the easiest way to connect with different audiences and build customer loyalty.
Your social media strategy should focus on the platforms that your target audience is likeliest to be. For example, younger users are often on Instagram and TikTok, whereas older audiences are more active on Facebook and LinkedIn.
You can start by just posting regularly on your accounts. But you may eventually also want to look into analytics tools or hire a marketing agency to help you come up with personalized small business marketing ideas for social media.
Contact Influencers
Another underrated aspect of social media advertising is influencer advertising. This involves reaching out to large accounts on whatever social media platform you want to advertise on and seeing if those accounts will post about your product, service, or business.
For example, let's say you run a local sports store. You could partner with Twitter accounts that tweet about local teams or popular YouTube channels that post highlight videos. Doing so could be an excellent way to get your name and products in front of your ideal audience of potential buyers.
One thing to know about influencer marketing is that bigger isn't always better. Smaller accounts often have higher rates of engagement than larger ones. That means you don't need to pay extra to get your ads in front of the largest possible audience. It's typically better to focus on influencers with smaller audiences who are highly engaged with their content.
Run PPC Campaigns
There are a lot of different ways that you can advertise your company online for little or no cost. But paid ads are still highly effective and have a place in most small companies' marketing strategies.
Pay-per-click ads (PPC) can be run on Google, social media platforms, and other websites. These are ads that you only pay for if someone clicks on them. They can be a solid form of paid advertising because you only pay something if you get engagement.
Of course, you won't convert all of the people who click on your PPC ads. But you'll get them to your website, thinking about your product or brand. When you combine PPC ads with the other tactics covered throughout this guide, you can start to attract a larger audience and begin standing out from the competition.
Why Do You Need A Marketing Plan for Small Businesses?
Let's start by looking at why you should make your marketing plan a priority as a small business owner. The answer is that ad campaigns can help you accomplish a lot of different business account goals.
For example:
Ads can excite your existing customer base
Online marketing can help you attract new potential customers from your target audience
You can increase website traffic and improve your Google Analytics data
Social media platforms can help you form relationships with other local businesses and customers
SEO-focused web pages and free tools for content can help you do more with a limited budget
The bottom line is that whether you want to build brand awareness or get more traffic back to your website and Google Business Profile, marketing is the way you do it. To have an effective small business marketing outcome, you need the right marketing strategy to excite existing customers and attract new potential customers to your small business.
Should I Spend More Money On Marketing?
The answer to this question depends on what your company's goals are at the moment and what it's currently spending on advertising. As a general rule of thumb, experts typically recommend spending about 5% of annual revenue on marketing. So, if you bring in $100,000 in revenue annually, you would want to spend about $5,000 on marketing for the year.
If you aren't spending 5% of your annual revenue on marketing and would like to start attracting more customers, then yes, you probably should be spending more on marketing. But every company is different. And you need to make sure that you get value back for the money you spend. This requires having a good strategy in place so that you can spend your money more effectively.
What To Prepare For The Marketing Plan?
As you start thinking about marketing strategies for your small business, there are a few different concepts you'll want to keep in mind. A good preparation process will help you have more effective marketing tactics in your business niche.
With that in mind, a good first step is to create buyer personas. This involves looking at your happy customers or satisfied customers and conducting market research based on their shared characteristics. This will help you come up with your ideal target customer, which is also called a buyer persona. LLC owners with diverse products may have several different personas to consider. Once you have an idea of who your ideal new customers will be, the next step will be figuring out how they're likeliest to engage with your business online and via word-of-mouth marketing.
For example, younger buyers may be likeliest to engage with social media posts. Older customers may not pay much attention to your social media accounts but may be likelier to engage with small business owners through search engine results pages and traditional marketing campaigns.
The bottom line is that you want to know who your target audience is and what platforms they use most consistently as you think about marketing initiatives. These key details will play a big role in determining which marketing ideas and marketing messages will work best for your LLCs and small businesses.
Final Thoughts
The way you market your small business is one of the single most important determining factors in the amount of revenue you bring in annually. Taking some time to reevaluate your marketing strategy and research expert advice can help you do more with less.
We hope you can use this guide as a starting point for further research and decision-making. It covers some proven methods you can use to be more effective with your marketing. But you may also want to conduct further research as you fine-tune your strategy for optimal growth.
Frequently Asked Questions (FAQs)
How do you market a small business?
Every small business has different marketing needs. Your optimal strategy will depend on your customers, the platforms they're likeliest to visit, and where your brand is at in its evolution. But the best small business marketing strategies are often multi-faceted, encompassing multiple channels.
How much should my small business spend on marketing?
Experts typically recommend spending about 5% of your annual revenue on marketing. So if you bring in $1 million annually, you would want to spend about $50,000 per year on marketing your company.
What's the best marketing strategy for a small business?
The best marketing strategy for your small business will depend on its target audience. Companies with younger target audiences may want to focus on social media advertising, while companies appealing to older demographics may get more engagement from SEO advertising and traditional media.
Is influencer marketing worth it for a small business?
Influencer marketing can absolutely be worth it for a small business. Small influencer accounts may have affordable advertising rates and often have higher rates of engagement than larger accounts.
ABOUT THE AUTHOR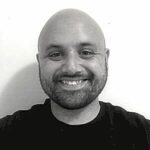 Kellan works with businesses of all sizes to help them achieve their growth goals and has won several awards for his work in the space. He is especially focused on the fields of business finance and the developing cryptocurrency industry, regularly writing about both for audiences across the globe.
ABOUT THE REVIEWER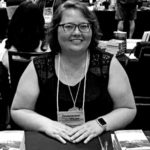 Kristina Knight is a freelance writer with more than 15 years of experience writing on varied topics. Kristina's focus for the past 10 years has been the small business, online marketing, and banking sectors, however, she keeps things interesting by writing about her experiences as an adoptive mom, parenting, and education issues. Kristina's work has appeared with BizReport.com, NBC News, Soaps.com, DisasterNewsNetwork, and many more publications.
+ 1 sources
Bizreport Advisor adheres to strict editorial integrity standards avoids using tertiary references. We have strict sourcing guidelines and rely on peer-reviewed studies, academic research. To ensure the accuracy of articles in Bizreport, you can read more about the editorial process here.
by , P. (2018). Search Engine Optimization. [online] Digital.gov. Available at: https://digital.gov/topics/search-engine-optimization/.