Webflow Vs Wix: Which One Is Better in 2023?
All products recommended by Bizreport are selected by our editorial team, independent of our parent company. Some of our stories include affiliate links. If you buy something through one of these links, we may earn an affiliate commission.
The Wix vs Webflow debate has dominated the web building industry for several years now. However, every system is tailored for a particular target audience and meets different needs. Therefore, their template versatility and integrated versatility allow the creation of various forms of projects both for personal use and commercial use.
This article will distinguish these two website builders to help you make an informed choice when sourcing a web building platform. Read on to find out more.
About Webflow
Webflow is a developer-oriented website building platform that offers an extensive list of customizable features that are tailored for more sophisticated projects. Here are some of the features that you should expect with Webflow:
Designer mode. This mode allows users to integrate third-party widgets and add-ons to their website landing pages. This is great for enhancing the functionality of your website design.
Editor mode. This mode allows users to customize their website page content in a similar fashion as the WYSIWYG editor. It includes things such as graphics, links, texts, media files, and motion design elements.
Blogging platform
CSS/HTML editing features
Just like the WordPress website creator, Webflow has emphasized a lot on delivering high-quality web design, and this is the reason why it provides myriads of quirky and advanced features and functionalities for users to customize their website. Some of these features include parallax scrolling, micro-interactions, and multi-step animations, just to name a few.
When you blend all these impressive features, this website builder has more CMS focus as compared to Wix. With all these tools at your disposal, you can build something extraordinary.
What's more, Webflow allows you to integrate and adjust customized HTML codes into the footer and header of your site. It also has Zapier integration to enable seamless collaboration between team members.
Webflow also provides access to high-end and basic SEO optimization tools (for instance, Google Analytics and other search engine optimization results). These can be handy when you want to bolster how your site appears on Bing's and Google's search results.
About Wix
Wix is a website creating a tool that boasts more than 800 designer-made, professional templates. The objective of this company is to help you build your professional website presence, just how you want it. Whether you're a newbie or an experienced web designer, you will find all the solutions and features you require to create a professional website for your business with creative freedom.
The impressive thing about Wix is that they serve more than 180 million clients in over 190 countries. Besides, they are progressively developing and innovating new tools for their users. Some of the features you should expect from Wix include:
Ascend by Wix. This offers an all-inclusive business solution to help you connect with your clients and automate your business workflows.
Wix app market. On this extensive app market, you can sell products and receive payments online.
Wix SEO Wiz. With this feature, you can get discovered by site search engines.
Wix logo maker. With this tool, you can market your brand aggressively by developing a personalized logo using the
Wix video maker. This tool helps you to design promotional videos in a matter of seconds.
Wix Blog. This feature helps you to share your stories with the online community network.
Webflow vs Wix – Brand Comparison Details
| | | |
| --- | --- | --- |
| Compare | Webflow | Wix |
| Ease of use | It's quite complicated and is ideal for experienced web designers | It has a simple and friendly user interface and is ideal for both newbies and veterans |
| Design | It has over 550 niche-specific templates and themes | It has more than 200 professional templates and themes |
| Customer support | Ticketing system, VIP priority support, and extensive knowledge base | Video tutorials, impressive knowledge base, live chat, Webflow University, forum, email, and blogs |
| Functionality | It's feature-packed to allow for simple and complex projects, including HTML/CSS coding, free domain, free SSL certificates, and more | It offers powerful customization tools and features, including Wix Turbo, free SSL certificate, Ascend, VELO, custom domain etc. |
| Website | | |
Easier To Use: Wix
Webflow
Webflow websites employ a complex web design approach as it was developed to suit the needs of proficient web developers. This complicated platform encompasses a wide array of features that could lead to poor project quality if wrongly used.
However, the registration process is fast and easy, you'll require substantial time to familiarize yourself with the control panel and explore all the tools, website elements, sections, and categories it involves.
This web builder provides plenty of complicated toolbars, advanced design customization options, and a CSS/HTML website editor that needs intensive understanding and specific design background.
Its user interface is neither intuitive nor easy to use. There is plenty to investigate, browse and learn on this platform. Certainly, newbies will encounter difficulties when using such an extensive collection and settings that they will meet in the control panel. However, it should be mentioned that the user interface of this platform is logically-structured which helps to make the exploration process somewhat simple.
Wix
Wix is a web builder that is intuitive and amazingly easy to use for every user, regardless of their acquired skills or web experience. Creating an account is a very fast process as it takes less than a minute and takes relatively little effort. The control panel is also logically-organized and quite understandable.
The developers at Wix are continuously working on making the web development process even simpler without messing with the high-end result. The website builder offers a revamped editor that enables building contemporary sites with easy navigation, advanced parallax scrolling, video background integration, and plenty of other powerful effects. Lastly, they have a knowledgeable and responsive customer support team to assist you in case you get stuck.
Better Design and Customization: Webflow
Webflow
Webflow is one of the most customizable website builders in the market presently. It allows users to integrate custom HTML codes into the header and footer of the website. The Zapier system enables fruitful and effective team cooperation. This means that users can allocate website management rights to all or some of their team members, whom they work collaboratively with on the development of a particular project.
When using Webflow, you can fully customize specific templates in either one or two modes – Editor and Designer. It allows you to integrate external widgets and add-ons into web pages to enhance their functionality. This includes social networks, captcha, div-block, form, text, abstract, checkbox widgets, columns, and more.
What's more, is that Webflow is great on mobile and you can always update them when you want. If you want to export your website's code as a CSV file to import it into another platform, this web builder allows you this option completely free of charge. All you have to do is head to the Collections section and export your files there.
Wix
Wix also offers great web designs and customizations, but not as great as those of Webflow. It boasts a convenient preview option that lets you observe how your site will show in desktop and mobile versions. Wix also allows you to edit your mobile version site on the go, which is time-saving and convenient. You should note that the edits you perform on your mobile version are not reflected on the desktop version while the edits you make on the desktop version will instantly reflect even on the mobile version.
Better Templates and Themes: Wix
Webflow
Webflow's template collection is quite generous, although it still trails Wix based on the number and quality of the themes. However, the software's developers regularly introduce new templates and themes to expand their already-extensive collection.
Currently, users can choose from more than 200 themes. 30 of these themes are free while the rest are premium services. The price of the themes and templates you can receive at an additional cost vary between $24 and $79. You can pick from numerous templates for every page. This includes services, the homepage, reviews, the about us section, contacts, and so much more.
Moreover, the choice of website template and theme designs does not solely depend on the ready-made templates. You can choose a blank canvas and customize it from scratch depending on your niche requirements and preferences.
Wix
Wix provides one of the most elegant, extensive, and versatile collections of top-notch templates. Presently, you can pick from more than 550 impressive and fully-customizable templates and themes. Wix's templates are updated regularly with amazing themes that are designed by their website designers. These templates are naturally responsive, which means that they can adapt to every screen type, size and resolution perfectly.
Although the website builder offers a generous number of templates to choose from, users are presented with an opportunity to select a blank theme and tune it from scratch. This can prove to be a great way to build a unique project style.
Better Blogging Features: Webflow
Webflow
Webflow is an effective software for starting and managing a blog website. It also offers ready-made blog templates you can select from and customize as much as you want. This web builder allows you to write, manage and update your blog posts, integrate and upload social media services (such as Facebook services), control SEO settings, and make the most of the massive image management features.
Irrespective of the niche you're specialized in, you can use this software to start a feature-packed blog that will meet your requirements and expectations
Wix
Wix is a high-end website builder that is ideal for designing a blog for either personal or commercial use. This service allows you to choose your preferred template for the project, control visibility settings, write blog posts, enable commenting options or disable them, among others.
This web builder offers a future publishing feature. This feature enables users to plan their blog updates and align their schedules with their needs. With Wix, users have an opportunity to establish SEO parameters to increase the effectiveness of their blog promotions, enable user commenting features, and social media integrations and perform plenty of other blog-oriented activities.
Better Pricing and Plans: Wix
Webflow
Webflow offers its users a completely free version, although it has certain limitations. It also offers premium plans, including website and eCommerce plans. Here is its pricing structure:
Website plans
Basic site plans – $12 per month
CMS – $16 per month
Business – $36 per month
eCommerce plans
Standard – $29
Plus – $74
Advanced – $212
Account plans
Free plan – $0
Lite – $16
Pro – $35
Team plans
Team – $35
Enterprise – Cost is discussed with experts individually
Wix
Wix's pricing structure is quite affordable to many users, considering the myriad of features that you get with this system. Here are the standard and business/eCommerce plans.
Standard plans
Combo – $13 per month
Unlimited – $17 per month
Pro – $22 per month
VIP – $39 per month
Business plans
Business Basic – $23 per month
Business Unlimited – $27 per month
Business VIP – $49 per month
Enterprise – $500 per month
Notably, Wix offers a 14-day money-back guarantee to anyone who's not satisfied with their services.
Better for Small Business Owners: Wix
Webflow
This is a developer-oriented platform and it works great for small business sites. This web builder offers high-end personalization tools, blogging, ready-made templates, SEO features, and more.
Wix
This web builder offers a plethora of features and tools to create a great small business site. You can browse through its extensive collection of templates and choose the design that suits you. If you want to increase the load speed of your site, you can activate its Turbo feature which enhances performance.
Better for eCommerce Websites: Wix
Webflow
The potential of Webflow's eCommerce functionality is quite high. This web builder employs an integrated eCommerce engine, which allows users to launch their feature-packed online store or online app market. It also offers a wide array of features and eCommerce tools. In addition, it doesn't require any coding skills to start working on your eCommerce project.
When you use this service, you can customize and integrate a shopping cart, create, manage or update your product lists, track inventory, and a lot more.
Wix
Wix websites are widely renowned because of their eCommerce engine. The platform allows users to build, manage and consistently update blogs as well as online stores. With this tool, you can manage your web store via a visual interface, organize and add your product list, develop collections of physical or digital items you intend to sell, adjust delivery, shipping, and tax parameters, add specifications and images, set up the main product parameters, set up window display parameters, and more.
If you want to maximize the web design of this web builder and create a great online store, you want to ensure that you subscribe to Wix's eCommerce plan.
Which Should You Choose? Wix Vs Webflow
Choose Webflow if:
If you're looking to build a customized website for your business to solve the business goals of your client and you charge a higher cost for your web design jobs in the process, then you should consider what Webflow has to offer. Many experienced developers have given this company impressive web builder reviews.
Choose Wix if:
If you're looking for cost-efficiency, ease of use, and great functionality, then Wix is the best and most-effective website builder for you. Not only does Wix provide a free subscription plan, but it also offers its customers five premium subscription plans. These plans vary in cost and capability which means that there is always something to meet almost everyone's needs.
Despite their cost-efficient prices, Wix's quality and functionality have not been compromised, as each premium plan offers an extensive catalog of top-notch features
Final Thoughts – Which is the Best Option (Wix Vs Webflow)?
Choosing between Webflow and Wix can be quite a daunting task. Both of these website builders are experts in the website building industry. This is because these two tools target two different sets of users. However, if we were to choose the most superior option, then it would have to be the Wix software.
Whereas Webflow is a robust software for professional web designers, Wix tends to the needs of both beginners and veterans alike. Wix provides myriads of complex personalization features, the option of an AI builder, and an impressive array of web templates – what's not to adore about that?
Frequently Asked Questions (FAQs)
How can I open a Wix account?
To open a Wix account, head to their official website, fill in the email address you want to be linked to your site, then choose a password and click the "Register" button.
How much traffic can Webflow manage?
 The major benefit of Webflow is that you don't have to worry about the traffic that the website can handle. It can manage millions of concurrent visitors.
What support does Webflow offer?
The Webflow tool provides swift and efficient email support for premium account holders. It also offers a community support network for users on a free plan.
Which is the best web builder for a portfolio?
Your choice will rely on your needs, skills, and functionality. Wix is ideal for beginners who want great but simple portfolio templates for their projects. In contrast, Webflow is ideal for complex projects.
Which web builder is ideal for beginners?
Wix has an intuitive and user-friendly interface which is perfect for newbies. It also offers ready-made templates for websites so you don't have to write any website code.
ABOUT THE AUTHOR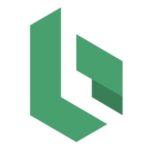 ABOUT THE REVIEWER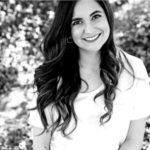 Jazmin Castello holds a Master's degree in Business Management, owns two companies, and has also published a self-help book. When she is not working or writing, she likes to spend time with her family and to travel.
+ 5 sources
Bizreport Advisor adheres to strict editorial integrity standards avoids using tertiary references. We have strict sourcing guidelines and rely on peer-reviewed studies, academic research. To ensure the accuracy of articles in Bizreport, you can read more about the editorial process here.
1. Determinants of successful Website design: relative importance and recommendations for effectiveness. Ieeexplore.ieee.org. https://ieeexplore.ieee.org/abstract/document/772943. Published 2022. Accessed June 14, 2022.
2. Hamid N. The Relative Importance of Trust and Usable Website Design in Building E-Loyalty Intention on Internet Banking. Airitilibrary.com. https://www.airitilibrary.com/Publication/alDetailedMesh?docid=19437765-200806-201406040032-201406040032-101-113. Published 2022. Accessed June 14, 2022.
3. The Relative Importance of Website Design Quality and Service Quality in Determining Consumers' Online Repurchase Behavior. Taylor & Francis. https://www.tandfonline.com/doi/abs/10.1080/10580530903245663. Published 2022. Accessed June 14, 2022.
4. EBSCOhost | 125798519 | The Importance of Usability of a Website. Web.s.ebscohost.com. https://web.s.ebscohost.com/abstract?direct=true&profile=ehost&scope=site&authtype=crawler&jrnl=09732896&AN=125798519&h=O%2bRgPZdVIARoY5YQmGyzJFCR07w82hObGhGHcDw3SROUKUQXdL0THD5iAgsKIUxljQ4Ybns43lJVN2FYUTlKuw%3d%3d&crl=c&resultNs=AdminWebAuth&resultLocal=ErrCrlNotAuth&crlhashurl=login.aspx%3fdirect%3dtrue%26profile%3dehost%26scope%3dsite%26authtype%3dcrawler%26jrnl%3d09732896%26AN%3d125798519. Published 2022. Accessed June 14, 2022.
5. Building presence in an online shopping website: the role of website quality. Taylor & Francis. https://www.tandfonline.com/doi/abs/10.1080/0144929X.2018.1509127. Published 2022. Accessed June 14, 2022.