Best Website Builders Of 2022 – Top 10 Expert Reviews
Advertiser Disclosure
All products recommended by Bizreport are selected by our editorial team, independent of our parent company. Some of our stories include affiliate links. If you buy something through one of these links, we may earn an affiliate commission.

Zyro
Editor's choice

Jimdo
Best for bandwidth

GoDaddy
Best for customer support
Having a website is now very important. A website makes your business more professional and offers you more flexibility and options.
However, hiring a web designer or developer to help you build a website can be very expensive, particularly for small businesses. That is why it is important to make use of website builder platforms.
But given that there are several site builders in today's market, getting the right service can be overwhelming. That is why we have decided to narrow your search down to the 10 best website builders.
Best Website Builders Of 2022 – Top 10 Expert Reviews
Top 10 Best Website Builders of May 2022
Zyro
Zyro is an easy-to-use website builder with pretty clean templates. It includes high-quality features yet costs less than top website builders.
Their easy-to-use drag and drop website builder feature is one of their biggest strengths. Besides, because it has fewer design features, setting up your website is less time-consuming.
The templates have great UX for your website visitors and are also easy to edit, even if you don't have any tech skills. Not to forget their great eCommerce functionality. It offers easy to use website building tools for business websites and eCommerce stores. All these features make it the best site builder for beginners.
Jimdo
Jimdo offers more than most free websites when it comes to features. It offers all the essentials for opening your own online store for free to help aspiring online retailers get started with a lot of ease.
The provider offers 2GB bandwidth, which is more than enough for a free website. This comes along with 5000MB storage. You will also be able to accept payment through PayPal.
On the downside, you can only sell five products and your site will not be indexed by SEO.
GoDaddy
GoDaddy has a simple and easy-to-use interface. Once you enter your details, GoDaddy creates a tailored website for you to customize. Adding elements to your website is extremely straightforward thanks to a simple layout.
The other thing we liked with this provider is the customer support. However, this is not a great choice for a complex website. Given that it guarantees speed and simplicity, it simply means it is not a great choice for building a truly personalized website.
Weebly
Weebly offers a more advanced free plan option than other free website builders out there. Their editor functions pretty well and includes an easy-to-use drag and drop interface.
Where it outshines other free website builders is its practical SEO tools, which are available in the free version. Weebly guarantees scalability and is, therefore, a great option for small businesses with big plans.
Wix
Wix is one of the most popular web builder brands. Their popularity is mostly due to their cheap services. Though they have paid premium options, their free plan also offers generous features.
The free plan comes with 500MB of storage and bandwidth, which is more than enough for a basic website.
Editor usability is another time-saver. It combines simple drag-and-drop editing tools with a huge range of features. This makes it an extremely great beginner-friendly website builder that gives you total creative control over your site.
Squarespace
Squarespace is a great website builder for all types of websites such as mall businesses, portfolios, online stores, bloggers, and more. If you are looking for a website builder with great template customization, this is one of them.
This provider also has a modern and easy-to-use interface with a drag and drop editor tool. Other features include blogging, scheduling software, donation system, photo galleries as well as business and marketing tools for managing your online presence.
Lastly, Squarespace doesn't have misleading pricing. What you will find in your invoice is what they advertise.
Duda
For someone who cares about design, Duda is a great option. It offers more than 90 templates to choose from. These templates cover a range of industries from lifestyle to business.
Even though it allows creative control over customization, it is within the template limit. Meaning, it is not a great option for total creative freedom over their site.
That said, I would recommend Duda for web design businesses looking to build an efficient site for clients that don't want to use WordPress.
Shopify
Shopify is one of the most popular website builder brands in the market. It offers three primary plans that include e-commerce functionality.
That said, it is a great service for small businesses looking to create a true online shop. If you merely want to build a simple website with limited e-commerce functionality, you will be underusing this website. Besides, you can sell both digital and physical products in your Shopify store.
Every Shopify plan comes with unlimited bandwidth, unlimited storage, and lets you post unlimited products. Meaning, this provider scales well as your business grows. Besides, their site is user-friendly and will allow you to create a live Shopify store that optimizes for SEO in just a few hours.
Web.com
This is a well-known blog builder platform that comes with great built-in features that you can easily add to your website. It offers a drag and drops platform that is extremely easy to use for non-techy users.
Besides, it also offers dozens of pre-made templates that are easy to customize to your blog layout. Web.com comes with all the features you will need for a great website, such as blog security features, SEO tools, website analytics, and more.
Webflow
Webflow is not an average website builder platform. While most website builders sell themselves as suitable for users who are less technical, Webflow.com offers products that target web designers. They have tools that are powerful enough to convert a high spec design into a fully functional website.
Though it is loaded with features, we still find its platform more intuitive than some top website builders. Changes can be made via a visual editor, rather than through code.
Criteria When Choosing The Best Website Builder For Your Business
There are quite a number of website builders as of now. For that reason, you can easily be overwhelmed trying to figure out where to start.
Well, you don't have to understand coding in order to get the best service out of the market. All you need to do is to:
Make the Most of Free Trials and Free Plans
A website builder that offers either a free trial or a free plan enables you to test it for free. You can take advantage of this to figure out whether the service is good or not.
Most website builders, we have covered in this review also offer free plans. Though the free plans come with limited features, some of the platforms such as Wix offer enough features on their free plans to help you carry out a test.
Think About What You Want to Make
You must have some ideas of what you want your website to be and do. This will help you come up with what to look for in a website builder.
Have it in mind that the best website builder for you will depend on your needs. For instance, an eCommerce website will need to include a shopping cart and checkout functionality.
Consider Y
You will have to go for what you can afford. Most website builders charge between $5 to $40 a month for plans that provide the kind of features that your business may need.
For a simple website, you may go for a simple and cheaper plan that allows for scalability. For an advanced website, you may consider a higher plan that offers advanced features. All will depend on your budget.
Recommended Website Builder For Your Business
The Best Website Builder For Small Businesses
The best tool for your small business won't be the best for everyone. It all depends on your needs when building a website.
So, how do you know which is the best website builder for your small business? Here are some of the factors to consider:
Affordability: Most small business owners are on a budget and therefore, need a website builder that is affordable now and will remain affordable as the business grows. Think about how your site will evolve and choose the service that will allow you to scale up in the cheapest way possible.
Ease of use: A good small business website builder should also be easy to use and well equipped with templates for all situations. It should offer the easiest way to add a basic webpage, complex features like video content, and other elements like a blog.
Search engine friendliness: You also need a website builder that is SEO friendly so that your site content appears in search results for your target keyword and helps to attract your target customers.
With these features in mind, Wix is our winner for an all-around website builder for small businesses. This is because it is easy to use, scalable, flexible, and extensible.
The Best Website Builder For Blogging
The best website builder for blogging should be easy to set up, have a low learning curve, and not require any coding skills. The platform should also be flexible with room to grow.
That said, the best website builder for blogging will depend on your needs. But if you want me to make a choice for you from our list I would recommend Web.com.
The Best
Shopify is our pick for the best eCommerce website builder. We love it for its eCommerce tools and functionality, professional designs, ease of use, and expert tools that enable you to create a high-earning online store your customers will fall in love with.
Final Thoughts
Hopefully, our best website builder review is enough to help you come up with a website builder platform that will meet your needs. All you need to do is to assess your budget, your needs, and then take advantage of the free trials and free plans to give each of them a test until you come up with what suits your needs.
Frequently Asked Questions (FAQs)
ABOUT THE AUTHOR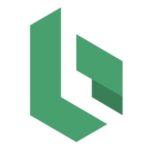 ABOUT THE REVIEWER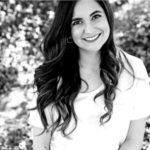 Jazmin Castello holds a Master's degree in Business Management, owns two companies, and has also published a self-help book. When she is not working or writing, she likes to spend time with her family and to travel.
+ 1 sources
Bizreport Advisor adheres to strict editorial integrity standards avoids using tertiary references. We have strict sourcing guidelines and rely on peer-reviewed studies, academic research. To ensure the accuracy of articles in Bizreport, you can read more about the editorial process here.
Google Books. (2013). The Creative Person's Website Builder. [online] Available at: https://books.google.com.vn/books?hl=en&lr=&id=GtXDCAAAQBAJ&oi=fnd&pg=PT11&dq=website+builder&ots=7hkqijm_tT&sig=dQEcDiVkuDt3XI9pWeBLRGBHlrM&redir_esc=y#v=onepage&q=website%20builder&f=false [Accessed 16 Jan. 2022].