Best Small Business CRM Software 2023: Top 10 Picks & Reviews
All products recommended by Bizreport are selected by our editorial team, independent of our parent company. Some of our stories include affiliate links. If you buy something through one of these links, we may earn an affiliate commission.
Zoho CRM
Best Overall CRM
Salesforce Essentials
Most affordable CRM
Freshsales CRM
Top CRM for sales
Customer Relationship Management software is integral to running a business because it helps build excellent customer experiences, which drives growth and increases sales. There are various CRM systems, and each has its strengths and weaknesses. However, they all provide the same primary function: to help close the best deals and ensure a smooth sales process.
Top 10 Best Small Business CRM Software 2023
Top 10 Best Small Business CRM Software 2023
Zoho CRM
The Zoho customer relationship management system is one of the best CRM systems that help enterprises and small businesses build solid customer relationships. It features a straightforward user interface and workflow automation, which allows lead management. It has an AI assistant that helps predict sales, automate tasks and monitor team activities. Other features include salesforce automation, lead and deal management, contact management, process management, and many more. In addition, Zoho has the fastest deployment rate and provides comprehensive analytics with customizable solutions and integration.
Salesforce Essentials
Salesforce Essentials is a CRM software targeted towards small businesses based on the Salesforce Lightning, an enterprise CRM system. It has email templates for easier and faster email marketing, contact, and leads management to help close deals with potential customers. Salesforce efficiently organizes customer data, tracks sales activities, and generates real-time reports. The CRM features marketing automation, interaction tracking, customization, third-party integration, and many more features. The Salesforce Essential is a powerful, lightweight CRM software that will smoothen the business operations of small businesses.
Freshsales CRM
Freshsales is a powerful marketing automation CRM built for sales teams to help them generate revenue. Freshsales lets the sales team have personalized engagement with each customer, which shortens the sales process.
By leveraging AI, you can identify and close the best deals, collaborate effectively with teams and enhance revenue. It has a free version for new and smaller businesses trying out a CRM for the first time. In addition, there are Growth, Pro, and Enterprise plans for large businesses.
Monday Sales CRM
Monday sales present small teams with a comprehensive, customizable CRM, which sits atop an easy-to-use and intuitive interface. With Monday sales, you can handle multiple lead generation seamlessly and manage multiple sales pipelines. You can automate repetitive tasks, save time and move quickly to closing deals and attending to customers.
You can easily manage all your sales pipelines and communicate with clients in one place, which makes it easy to keep track of interaction and speeds up conversion rate.
Zendesk Sell
Zendesk Sell is a CRM platform that helps improve productivity and build revenue. It features productivity tools such as email integration, sales engagement, and task player. It lets you communicate effectively with leads; all calls and texts are logged and kept safely. It is one of the top CRM solutions for customer support due to its superior tickets and helps desk; all client data is on a single dashboard, so information is easy to access.
Zendesk enables the building of targeted leads, predicting future sales, and carrying out advanced analytics. In addition, you can also integrate Zendesk with other apps to increase productivity.
Pipedrive CRM
Pipedrive is an agile and straightforward CRM specially designed for small businesses. It has an intuitive interface, which makes it easy to manage leads and quickly land deals.
The CRM features email and calendar sync, which helps schedule tasks. The sales assistant helps analyze sales trends, generate reports and give insights into performance. It supports integration with other apps like zoom to enhance productivity. Zendesk also has customization features, which you can tweak to suit your business needs.
Insightly
Insightly is a CRM that lets the sales reps of businesses streamline their pipeline. Due to its superior time tracking feature, your customers are reached right on schedule. You can also leverage its lead routing feature to convert and drive revenue quickly.
With Insightly, you can automate workflow, manage emails, and streamline your business processes. It allows you to customize your dashboards and deploy customized applications quickly. In addition, it provides integration with other apps that can enhance productivity.
Less Annoying CRM
Less Annoying CRM features an easy-to-navigate interface, which is made for new and small businesses unfamiliar with CRM tools. It has all the useful features, such as client management modules, updated pipeline leads, and an efficient collaboration module.
HubSpot Sales Hub
Hubspot is known to be one of the best business software companies. The Hubspot Sales Hub is an all-in-one solution for small businesses to manage their sales pipeline, build relationships, and close deals. It features various tools you can use to generate reports and analytics and drive sales engagement, and it also supports integration with over 1250 tools from Hubspot.
In addition, all your tools and data are centralized, making it easier for sales teams to focus on customers without dealing with the clutter that comes with too many processes. The Hubspot CRM's key features include workflow automation, centralization and quick access to customer records, and persona management.
HoneyBook
HoneyBook is a small business CRM software for creatives and freelancers. It acts as accounting software by providing invoices, managing online payments, etc. it helps with the conversion of potential customers and proper pipeline management. It features workflow and lead management, templates, customer contact management, and pipeline management.
Benefits Of Using A CRM Software
CRMs support integration with third-party software, such as accounting software, making handling your finances more manageable.
You can organize all customer information in central storage, which all authorized team members can retrieve. It is a powerful tool in email marketing and reaching out to prospective customers.
The best CRM software helps with inventory management and improves sales pipeline performance.
CRMs help you increase your productivity and maximize the output of your business. In addition, tasks can be streamlined to remove redundancy.
Sales cycles are shorter, which translates to increased sales.
How To Find The Best CRM Software
There are several CRM solutions, and choosing one might be a tough decision. However, there are essential pointers that you need to keep an eye out for when choosing a small business CRM software:
Cost: Cost is a primary factor when purchasing software, and CRMs may be costly. Most CRMs charge per user, so it is advisable to choose a CRM vendor that offers free or affordable solutions. In addition, CRMs for small businesses are often priced per user. Excluding members that don't need to be on the CRM may be an excellent way to save cost.
Examine the CRM functionality: The best platforms offer automation, contact management, and pipeline management and drive higher client engagement and satisfaction, which is enough for a small business. However, you can opt for CRMs with more features as you grow.
Assess your business requirements: Write a list of features you need from your CRM and rate them from most important to least important. Each business is unique and has different needs, which define the features you need from your small business CRM. Defining your needs and requirements will help you find great small-business CRM software.
Assess the types of CRMs: There are three main types of CRMs, which are Analytical, Collaborative, and Operational. Analytical CRM provides insights into your customer data; Collaborative CRM aids collaboration among staff, and it improves your client's satisfaction; Operational CRM streamlines all your customer-related operations.
Research the CRM provider: You should ascertain if your vendor delivers what they promise and if their services are top-notch.
Final Thoughts
A small business CRM software can handle your needs as a business, so you don't need to spend too much on getting expensive software until you outgrow it. Your CRM capabilities increase as you go from free or trial to an enterprise plan. Most CRM software charges per user. However, you can reach out to your CRM vendor and ask if you can get a team discount. When looking for the best CRM software provider in the CRM space, make sure it ticks all your boxes.
Frequently Asked Questions (FAQs)
ABOUT THE AUTHOR
Hannah is a seasoned writer based out of Pennsylvania. With years of experience in various writing niches, she provides SEO and on-demand content for Businesses in all industries
ABOUT THE REVIEWER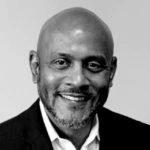 He is an organized and creative thinking sales management professional with experience in outside and inside sales in various markets. Working as freelancer in the Greater Boston Market, he moved to St. Louis and became an Account Executive, then a Sales Manager managing and coaching 12 sales reps covering a nationwide territory. He has developed his team with a combination of consultative selling and value before price coaching mindset which has won him a President's Cup and many other financially rewarding awards at RICOH. His most recent role as a Continuous Improvement Manager provided insight into the importance of delivering a quality product in alignment with the value and reputation of his organization. It further enhances the aspect of selling on value as opposed to price.