Is Forex Legit? How To Avoid Forex Trading Scams In 2023?
One market that has been growing in popularity among the masses recently is the forex market. However, just as quickly as it has grown in prominence, there has been rising worry and concern about whether is Forex legit forex is a scam or not.
Throughout this guide, we will discuss questions like–is forex legit, and are there forex scams that you should avoid? After reading this article, hopefully, you better understand what you need to know to protect yourself and your capital in the markets.
What Is Forex Trading?
Let's first begin our discussion on whether forex is a scam or not by covering what forex trading is. Forex trading involves the exchange of one currency for another, speculating on the differences in the underlying values and future price movements for investing purposes.
Is Forex Legit Or Scam In India?
Though we've listed out some of the most trusted forex trading platforms out there, you still may be worried about forex scams. You don't want to fall prey to the many scams that are out there, so the best way to avoid this is to stay educated on the warning signs that exist for forex fraud attempts.
While the forex market itself is not a scam, there are some features of the industry that make it susceptible to scams and other activities that can put traders' capital and personal information at risk.
So, no forex is not a scam, though forex scams exist, which we will discuss in more detail below.
Entities In The Forex Market
To begin our discussion on forex scams, let's go over some of the major players in the forex trading market to paint you a better picture.
Commercial & Investment Banks
Commercial and investment banks are legitimate entities that are involved in the foreign exchange market. Mostly, currency is traded between banks, and big banks make up a large portion of the total currency that is traded. They either trade forex on behalf of their clients or for their own accounts.
Central Banks
Central banks are also involved in the market for international currencies. The fiscal policies that central banks set around interest rates and other aspects can impact the currency market and exchange rates greatly.
In basic terms, a central bank will fix the price of its currency on forex levels and exchange rates, and make its policy decisions to try to strengthen its native currency in comparison to the rest of the world, either through inflationary or deflationary activities.
Investment Managers & Hedge Funds
There are also many investment managers and hedge funds that are active in the forex markets. These types of funds will trade currencies for foundations, endowments, or other large accounts like pension funds based on the current exchange rate. Trading currencies allows them to diversify their holdings and not have their funds in just one currency.
Multinational Companies
An international business that operates across a number of countries will need to be active in the forex markets. Any time they need to make payments or get paid by an international party, some sort of currency transaction will need to occur.
Online Forex Brokers
Online forex brokers are the platforms where individual traders can take part in the forex market. Even though the currency market is dominated by central banks and large commercial banks, individuals can still take part in the forex market through forex trading.
Different Kinds Of Forex Scams
So you can better equip yourself for detecting and avoiding forex scams, let's go over some of the most common types that you may come across. So is forex trading legit? It is. However, there are risks involved, so you still need to be aware of some of the forex fraud out there and know how to do your due diligence.
As a rule, if something seems too good to be true, it probably is. Here are some forex scam examples that you should be aware of.
Forex Robot Trading Scams
One type of forex scam is the forex robot trading scam. These forex robots will take advantage of beginner traders who don't yet know a ton about the industry but are looking to make a quick buck. So, robots will promise traders huge profits with little effort or research required on their end.
There are legit forex robots out there, though the fraudulent ones may use inaccurate figures or false statements from past customers to get you to buy into their software. Forex robots can detect trends based on past performance in the forex trading market, though you'll need to independently test each software program out for yourself before putting your capital at risk with just any program.
Forex Signal-Sellers Scams
Another Forex scam to watch out for is the signal seller scam. This is a type of forex scam where an individual or group sells information or 'signals' to purchasers claiming that it is research-backed information that forecasts future price movements in the foreign currency markets.
While no one can necessarily predict the future price movements of foreign currencies for a significant profit, not everyone who sells forex signals will be a professional trader. Instead, they will charge a daily, weekly, or monthly fee to access the service, never providing any information that actually predicts profitable trades.
These forex scammers may have customer testimonials or appear legit, though you should be wary of signal sellers who promise a certain level of profitability or don't reveal who are the expert advisors behind the company.
Forex Multi-Level Marketing Scams
You may also come across multi-level marketing forex scams. This type of forex trading scam is where the brokers will promise a certain reward or bonus to users who promote the site and recruit new users.
In simple terms, a strategy becomes a multi-level marketing scam once the participants are primarily making money from their recruiting efforts, not from using the actual platform itself. This is a forex scam to be aware of and can sometimes be hard to detect given the social strategies that are often utilized.
Broker Scams
Lastly, there are online forex broker scams that you need to watch out for in the foreign currency market. If you want to start forex trading on your own, you'll need to find a broker to do so. But, not all brokers are legit or do what they claim to do.
Given the loose regulations in the industry, it can be tough to determine fake forex funds and brokers against real ones, so this may take some research on your end. Check out customer reviews of the broker, if they've been listed on scam sites, and more to ensure you're only working with reputable forex companies.
How Do I Know If A Forex Broker Is Legit Or Scam?
In order to do forex trading on your own, you'll need to utilize an online forex broker. However, discovering which one to use that will actually support forex trading and isn't a scam can be challenging.
To vet brokers and ensure it's not a forex fraud, you can look at customer reviews, see if they are listed on scam websites and if they are regulated by governing bodies like the Commodity Futures Trading Commission (CFTC) or the National Futures Association (NFA).
You can trade foreign currencies with no problem when you utilize the right trading systems, though be wary of any forex funds or platforms that promise a certain level of profitability or don't have any way to back up the claims they make.
The Top 2 Forex Trading Platforms In India
IG Markets
IG Markets is one of the best forex brokers, especially for retail traders and seasoned investors who have experience in the forex markets. Other trading platforms don't have the same research and tools available to users like IG Markets.
IG Markets is a trusted forex broker, supported by the fact that it's a public company and highly regulated in the industry. Users of IG Markets can feel confident that they're using a reliable and trustworthy platform that has high credibility among investors. The overall user experience using their platform is great, and they continue to be one of the leaders in the market for forex traders.
CMC Markets
Another great forex broker that traders can utilize is CMC Markets. Across the industry, they are seen as a low-risk and low-cost trading platform, even lower than what traders can find with most other platforms.
CMC Markets is a great platform to get started trading forex. This is due to the affordability of the platform that novice forex traders can enjoy. Despite their great pricing, they still offer exceptional value given the large product catalog they support. So, customers can easily get active in the foreign exchange market with CMC Markets.
The educational resources they provide make them a great fit for inexperienced traders who are just getting started with trading forex. More advanced traders may look elsewhere for more sophisticated research tools, though this is a great place for forex trading if you're a newcomer to the markets.
Final Thoughts
So is forex trading legit? It is, though there can be scams and forex fraud surrounding the space that can put an unsuspecting trader at risk.
Forex trading scams are a real thing that you need to be aware of in the foreign exchange market. However, when you use the above tips to detect which brokers are legit and which to avoid, you can better equip yourself and avoid forex scams with the proper due diligence.
Frequently Asked Questions (FAQs)
Is forex a gamble?
Just as with any type of investing, you are putting your capital at risk when trading forex. Because of this, it's only recommended to make an initial investment of the amount of money that you're willing to lose and base your trading off some sort of data points or technical analysis in order to give yourself the best chance at being profitable.
How do I know if a Forex trader is legit?
Individual investors will need to do some basic research to see if a platform is trustworthy. You can check out the reviews of individual investors to see if they're trusted brokers or not.
Can forex make you rich?
Some traders have succeeded as forex traders, though it is certainly not a guarantee, nor the norm for most traders. While the foreign exchange market itself is not necessarily a scam, you'll need to be aware of the forex scams out there in order to protect yourself and your money.
ABOUT THE AUTHOR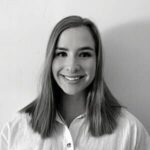 Bailey Schramm is a writer based out of Jackson Hole, WY, primarily covering topics and trends in financial services, business, and the blockchain. With a background covering stock market developments for a major FinTech company, she now provides SEO and content strategy services to financial service companies and tech startups.
ABOUT THE REVIEWER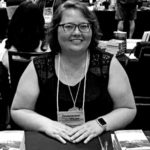 Kristina Knight is a freelance writer with more than 15 years of experience writing on varied topics. Kristina's focus for the past 10 years has been the small business, online marketing, and banking sectors, however, she keeps things interesting by writing about her experiences as an adoptive mom, parenting, and education issues. Kristina's work has appeared with BizReport.com, NBC News, Soaps.com, DisasterNewsNetwork, and many more publications.
+ 6 sources
Foreign currency exchange (forex) | Investor.gov. www.investor.gov. Accessed March 30, 2023. https://www.investor.gov/introduction-investing/investing-basics/glossary/foreign-currency-exchange-forex

Fraud Advisory: Foreign Currency (Forex) Fraud | CFTC. www.cftc.gov. Accessed March 30, 2023. https://www.cftc.gov/LearnAndProtect/AdvisoriesAndArticles/fraudadv_forex.html

International Trade Administration. Foreign Exchange Risk | International Trade Administration. www.trade.gov. Accessed March 30, 2023. https://www.trade.gov/foreign-exchange-risk

Foreign Currency and Currency Exchange Rates | Internal Revenue Service. Irs.gov. Published 2019. Accessed March 30, 2023. https://www.irs.gov/individuals/international-taxpayers/foreign-currency-and-currency-exchange-rates

export.gov. www.export.gov. Accessed March 30, 2023. https://www.export.gov/article2?id=Trade-Finance-Guide-Chapter-14-Foreign-Exchange-FX-Risk-Management

Article: Four Things That Can Help Reduce Your Risk of Forex Fraud | CFTC. www.cftc.gov. Accessed March 30, 2023. https://www.cftc.gov/LearnAndProtect/AdvisoriesAndArticles/reduce_risk_of_forex_fraud.htm