Top 10 Best DBA Filing Service 2023: Tested & Reviewed
All products recommended by Bizreport are selected by our editorial team, independent of our parent company. Some of our stories include affiliate links. If you buy something through one of these links, we may earn an affiliate commission.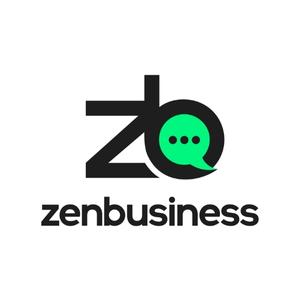 Zenbusiness
Best overall
IncFile
Most affordable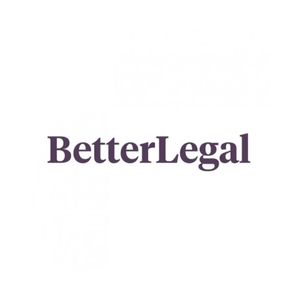 BetterLegal
Best legal service
Are you looking to file a doing business as (DBA) online but aren't certain how to get started? Unless you're willing to handle the unsurmountable amount of paperwork yourself, using a DBA filing service can save plenty of time and effort so you can concentrate on the company's core competencies.
In this review of the top DBA filing services in 2023, we'll discuss 10 of the best options in the industry as well as the DBA filing service cons and pros. By the time you're done reading this article, you will be able to make an informed decision on which company is ideal for you to register your DBAname.
Read more: Best LLC services
10 Best DBA Filing Services 2023
Features Of The Best LLC Service – ZenBusiness
ZenBusiness makes direct legal filings convenient and inexpensive for small business owners. Here are some of the features that you get with this filing service.
Doing Business As (DBA) name registration
Federal tax number (employer ID number)
Preparation of annual business reports
Registered agent services
DBA business name availability search
Top 10 Best DBA Filing Services May 2023
ZenBusiness
With ZenBusines, you can prepare your DBA business names, registration documents, and relevant details and file a DBA name for your business entity without the need for lawyers or other costly professionals.
ZenBusiness offers the best prices in the market
The process of DBA name registration is quite fast
There are plenty of add-on products such as web hosting, registered agent services, business credit cards, and more
ZenBusiness's structure has a direct pricing model with no hidden service fees
They sends automatic alerts to business owners to help them schedule the completion of particular recurring filings.
ZenBusiness offers several features that are not quite helpful
ZenBusiness provides clients with several noteworthy services such as; DBA registration, filing amendments, certificates of good standing, filing of annual company reports, and much more.
For DBA registration services, ZenBusiness provides three service tiers – Starter, Pro, and Premium. They also offer a suite of additional services and add-ons like receiving a complimentary assessment from an accountant to assist you in bookkeeping, tax considerations, and accounting during your first year in business.
BetterLegal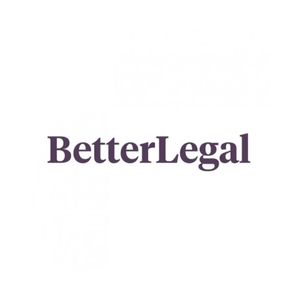 10% Off
All Service
BetterLegal is a DBA filing service and LLC formation company that also provides state compliance, research, registered agent, assumed business name registrations, and corporation formation services.
They include numerous services in the filing plan
Fast turnaround time
Easy and convenient user experience
An informative and useful website
There's no free package
Its services are highly priced as compared to its counterparts
Their business filings cover several company documents, and they also help companies file their trade name.
Established in 2016, BetterLegal has made a name for the business by offering reliable and distinguished services, including DBA name registration. They don't provide any upselling services, and they have a myriad of positive customer reviews[1]. They have swift turnaround times and their website is rich with useful information.
LegalZoom
If you're a new business owner in Los Angeles county and are uncertain which DBA business registration company to use, then take a look at LegalZoom.
High longevity and popularity, which makes it reassuring
You get a satisfaction guarantee
Highly secure platform
Their prices are affordable
Acts as a law firm as well
Most of DBA online customer reviews are negative
They have served more than three million companies since they launched their business 18 years ago. They also offer services that would be hard to find at other DBA filings.
With LegalZoom, clients have the option to choose the standard package ($99) or the premium package ($119) plus the state fees. In addition, LegalZoom's site is very secure and protected by Norton Web Security. Their user experience is outstanding and their safety guarantee makes them a worthy service.
CorpNet
CorpNet is quite a great filing service to help with your DBA because of its impressive customer reviews and satisfaction guarantee.
Outstanding online customer reviews
CorpNet offers flexible DBA filing packages
CorpNet allows a 100% satisfaction guarantee for their fling services
They're a family-run organization and have a personal touch – it makes clients feel valued
The Basic Package is quite costly given that it doesn't come with any extra perks
It's the price is slightly less than LegalZoom's even though their features are the same.
CorpNet comes with overnight shipping, a business license package, obtaining EIN, and more. This filing service is ideal for people who are looking for a DBA registration company that offers impressive customer support. Also, its customer feedback is consistently positive. CorpNet has been in the industry since 1997, their longevity in the market is quite assuring, especially to new clients.
Inc Authority
Inc Authority is a DBA filing service that has been supporting small businesses and sole proprietor businesses since 1989.
Fast DBA registration
Elegant and easy-to-use user interface
Responsive customer support
Clients receive one year of registered agent service for free
Numerous upsells
The premium subscription is costly for a business name registration service
Besides offering DBA filing services, Inc Authority allows its users to form their businesses online for free and provides them with outstanding customer support.
Inc Authority provides a plethora of resources to guide customers through the process of assumed name registration – this is perfect for beginners. The user interface is also friendly and ensure that the registration process is quite short.
BizFilings
BizFilings charges an industry-standard price except they charge an additional filing fee for DBA registration services such as business name checks, which are offered for free by the majority of their competitors.
A major benefit of using BizFilings is their customer support. Representatives are knowledgeable, experienced, and polite.
BizFilings provides expedited orders which is a rare find
Their website and systems are highly secured
Incredible customer support representatives
The company provides plenty of information in the form of articles
There isn't a substantial amount of positive online reviews
There are additional charges for assumed name search and publication in a local newspaper
BizFilings offers a Business Owner's toolkit which comprises every sort of information. Their customer support staff are usually available during business hours. They also employ Norton web security to encrypt their data.
MyCompanyWorks
MyCompanyWorks offers some of the lowest service fees in the market, therefore, it doesn't have to offer any additional features to be seen as a bargain.
They have a strong pricing structure
The company has several positive online customer reviews
It offers satisfaction guaranteed
The company is very responsive to customer concerns
They do not provide many other services
It has a relatively fast turnaround time and does the basic DBA filing services quite efficiently.
Besides having an impressive customer support team, MyCompanyWorks boasts having a vast amount of experience in the DBA filing industry. Established in 2001, they have plenty of longevity, which explains why they have specialized customer service.
Swyft Filings
The main aspects that distinguish Swyft Filings from the rest of the competition are their impressive customer reviews and the allocation of a business specialist to every customer.
Excellent customer feedback
100% Satisfaction guaranteed
Appealing pricing model
All clients are allocated a personal business specialist as part of the business advisory plan
They don't provide additional features such as publication service
The 10-year-old company has been growing at a significantly high rate since its inception.
They provide a 100% refund guarantee where they refund all your cash in case you are displeased with their services. They provide ongoing support to ensure that their customers' issues have been addressed.
IncFile
IncFile is a reliable DBA filing online service because they will file your DBA trade name with the necessary state authorities at a flat fee.
Cost-efficient and unbeatable filing fee
Simple to use
Fast turnaround times
Effective online filing dashboard
Excess addons and upsells
Mixed online customer reviews
They also provide a great website with an elegant design and great graphics which beginners will find to be quite useful.
IncFile is a corporation formation and DBA filing service that is based in Texas. It offers low prices for filing the DBA names of your company as well as for obtaining certificates of authority and business license research services.
IncFile also offers a swift turnaround time for your DBA filing documents. Its website is also simple and has a handy dashboard.
Harbor Compliance
The best part about Harbor Compliance DBA services is that they assign you a compliance specialist to guide you through the process of registering a DBA name.
Clients are assigned a compliance expert
Harbor Compliance's information center is filled with plenty of learning resources
They have a robust security system
Their prices are quite high
They are not very experienced in the industry
The specialist will help you navigate through the registration requirements, prepare a DBA registration and file it. They also perform a name search availability and file your renewals.
Harbor Compliance is very detailed and will ensure that they provide a list of requirements to register a DBA depending on the state. They also have an A+ rating on BBB as well as a 5-star customer rating.
When To File a DBA
There are several reasons why you might want to file a DBA. First, if you operate multiple businesses and don't want each business entity to transact under your personal name. Second, if you're looking for a more distinct or specialized legal business name. Perhaps a name that speaks more to the products or services the business provides.
There is also the event where your bank requests a DBA be filed before you open a business bank account. This happens mostly for sole proprietorship or general partnership. Many people also file DBAs to enhance the credibility of their business. Lastly, you can file a DBA to get a trade name that's more memorable.
DBA Filing Service Pros
DBA is a cost-efficient way of setting up your company
There helps to protect your privacy
Having a DBA makes it easier to set up a business checking account in your assumed name
DBA is applicable to all business structures, including sole proprietors
DBA helps you to comply with established state and county regulations
Which Service Should You Choose to File a DBA?
The ideal DBA form filing service for registration of a DBA name should provide a cost-efficient bundle yet be filled with handy features. All of the DBA filing services, on this list, are capable of accurately and reliably helping you file a DBA.
Generally speaking, we prefer ZenBusiness as the best DBA filing service because of its excellent customer support, satisfaction guarantee, exciting features such as expedited filing, and the range of other products and services.
Final Thoughts
The majority of business entities providing online business formation services offer DBA filing services with low filing fees. These companies try to make the process quite convenient and simple. All a business owner has to do is provide them with a couple of the basic details of your company and the owner's personal details.
The DBA filing services mentioned above are recommended as the best filing services in the industry based on aspects such as price, features offered, add-ons, customer support, and reliability.
Frequently Asked Questions (FAQs)
Do I need to have a DBA if I have a corporation or LLC already?
The majority of states require you to have a DBA name if you intend to use a trade name that differs from the name of your corporation or LLC.
Can my DBA expire?
Yes and no. In the majority of counties and states, you're supposed to renew your DBA after five or ten years. However, DBAs in states such as Indiana, New York, and Lowa never expire.
Can a DBA offer me protection against personal liability?
No, it can't. You must establish a corporation or limited liability company, or a nonprofit to obtain limited liability protection and asset protection.
ABOUT THE AUTHOR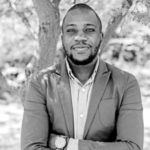 Billy Graham is a Highly skilled copywriter/editor with over 8+ years of experience working for content mills, direct clients, and SEO marketing agencies alike. Possesses extensive expertise in crafting unique copy, exceeding editorial goals, and delivering first-rate client-focused service in results-driven content production. Specialties include gaming, branded content, short-form to long-form copywriting, call-to-action, buying guides, how-to – articles, product reviews, and comparisons, copy editing, proofreading, complete QA, and in-depth research.
ABOUT THE REVIEWER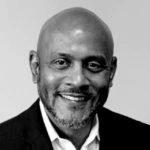 He is an organized and creative thinking sales management professional with experience in outside and inside sales in various markets. Working as freelancer in the Greater Boston Market, he moved to St. Louis and became an Account Executive, then a Sales Manager managing and coaching 12 sales reps covering a nationwide territory. He has developed his team with a combination of consultative selling and value before price coaching mindset which has won him a President's Cup and many other financially rewarding awards at RICOH. His most recent role as a Continuous Improvement Manager provided insight into the importance of delivering a quality product in alignment with the value and reputation of his organization. It further enhances the aspect of selling on value as opposed to price.
+ 2 sources
Bizreport Advisor adheres to strict editorial integrity standards avoids using tertiary references. We have strict sourcing guidelines and rely on peer-reviewed studies, academic research. To ensure the accuracy of articles in Bizreport, you can read more about the editorial process here.
Trustpilot. (2021). Rocket Lawyer. [online] Available at: https://www.trustpilot.com/review/rocketlawyer.com?page=5 [Accessed 2 Feb. 2022].
‌Harbor Compliance (2021). Harbor Compliance Reviews with Jobs | Indeed.com. [online] Indeed.com. Available at: https://www.indeed.com/cmp/Harbor-Compliance/reviews [Accessed 2 Feb. 2022].