How To Open Forex Account In Canada: Free Guide 2023
The retail investing trend that has swept the financial service industry is often associated with stocks, stock options, crypto currency, and ETFs. However, many readers might be surprised to find out that these are not the largest markets. The largest financial market is Forex – or foreign currency exchange. Users can sign up for Forex accounts and make money by investing in various currencies from around the globe. The market is huge and the investments are virtually instantly liquid – making this a great option to diversify a portfolio. In this article, we lay out the basic information about the Forex market including a step by step guide to signing up for an account. Additionally, we analyzed various retail brokers and provided a review of the top two contenders that we recommend you take a look at if you are getting started. As with any investment product, we remind readers that any investment carries risk and that investments should be completed as part of a well researched and safe investment strategy.
What is a Forex Trading Account?
Forex markets is shorthand for foreign currency exchange market. Exchange in a way is nearly the same age as the introduction of foreign currency itself. It has grown into the most powerful market on the planet but it was not long since the people were able to easily trade from their home. Since the beginning of the Internet era in the 1990s, retail Forex brokerages began enabling individual trades of major currency pairs. Quite simply, a Forex account is an investment account where the funds are constantly changing from one currency to another in an effort to keep wealth in the strongest currency or make profits from arbitrage. Forex provides an opportunity for entry to the world's largest and most liquid market.
Trading Forex can be a powerful way to make money from your savings and investment accounts. For one thing, Forex is a massive market, in fact the world's largest financial market. The large market and the product consisting of simply money means that your investments are almost fully liquid – the exchange is even open 24/7 so you can cash out and move money at any moment. Currency investing is a way to diversify your portfolio as it operates separate from stock markets.
Different Types of Forex Account
There are a number of different types of Forex accounts. Among these types are retail business, professional brokerage account and institutional. Most platforms offer its customers multiple types of trade accounts, including a demo account, standard account, active trader or professional professional account. Each product and service provides traders with a unique range.
Demo Account
A practice account that enables traders to test trading strategies and learn how to utilize a trading platform without putting any real money at risk. It offers a virtual setting that resembles the actual trading circumstances.
Micro/Mini Trading Account
An account type that allows traders to start trading with a lesser quantity of money and has a lower minimum deposit requirement than normal accounts. These accounts frequently offer reduced trading expenses, but there are also fewer potential rewards and hazards.
Standard/Classic Account
A common account type with a larger opening deposit requirement than a micro or tiny account. Standard trading conditions are available with this account type, including with competitive spreads and leverage.
Premium/Professional Account
A type of account created for seasoned investors who need cutting-edge trading tools, smaller spreads, and larger leverage. These accounts are appropriate for traders with larger trading capital because they frequently have higher minimum deposit requirements.
Managed Trading Account
A form of account where a qualified trader overseas trading activity on the client's behalf. Based on the objectives and risk tolerance of the customer, the trader has the power to make trading choices, including buying and selling positions. The minimum investment requirement and performance fees are frequently higher for managed accounts.
How Much Money Do You Need to Open a Forex Trading Account?
[Many Forex traders require at least $500 initial investment for their standard retail investor accounts to trade, although some brokers offer discount accounts which start at $100. Many trading platforms also offer demo accounts that are a way to practice and complete Forex paper trading which require no investment. Micro accounts are becoming more popular for those who want to get started with very low investments.
Are Forex Brokers Reliable?
As with every industry, there exists the entire gamut of skill from excellent Forex brokers and those that are not reputable. A broker should be knowledgeable, ethical, and help you with risk management for your portfolio. One thing that consumers can do is to make sure to check that a potential broker is accredited by an industry association which will oversee the standards for their professionals. For the United States, the Forex market association is the National Futures Association, or NFA.
5 Basic Steps to Open Forex Account In Canada
Opening a Forex account is actually a straightforward process. Investors will choose a reliable broker, register on the website, log in to an account, select the account type, and then open the account.
Choose a Reliable Forex Broker
The first essential step is to choose a reliable Forex broker. Brokers should be accredited by the overseeing organization. In the United States, this means earning accreditation by the NFA, or National Futures Association.
Register on Broker's Official Website
For the next step, you will have to register by entering some personal information and verify your identity. Navigate to the broker's official website and there will be a "register" button or link.
Log in to Account
When you are ready to get started, you will then need to login and open an account. You will create a username and password. When you login, you will be directed to a dashboard – which will be easy to use and intuitive on the best platforms.
Select The Type of Account
The next step is to choose from the various types of accounts. They include demo, micro, standard and various forms of pro or advanced levels. Consider your goals and trading style to determine what best suits your needs.
Click The "Open Account" Button
Finally, you engage the account by hitting the "open account" button and link. The account will launch. You will likely have to answer additional questions like your preferred currency or your initial deposit amount.
The Top 2 Forex Brokers In Canada
We analyzed the pros and cons of various Forex brokers. Twon online platforms appeared to offer superior services – eToro and CMC Markets. For eToro, we found that their ease of use and their unique focus on social investing were highlights. CMC Markets is a solid overall platform, but stands out for their industry leading amounts of currency pairs listed. Both are excellent, and we see eToro as the best for the average trader while CMC has just a bit more to offer an advanced trader.
eToro
Popular Forex trading software called eToro has been available since 2007. With a platform that is community-driven, they provide a social trading experience that enables traders to communicate with and learn from one another. Forex, stocks, and cryptocurrency are just a few of the financial products available on eToro. Its platform is simple to use and appropriate for both seasoned traders and newcomers. Additionally, eToro offers a selection of learning materials and resources such as paper trading and a social trading platform that enables users to imitate the moves of experienced traders. Additionally, they provide competitive pricing and cutting-edge trading options including trailing stops and stop loss orders.
CMC Markets
With over 30 years of experience, CMC Markets is a trusted and well-known Forex trading platform. They provide traders with access to a large selection of financial products, including as indices, commodities, and currency. Their Forex trading includes excellent features like fast speed, precision prices, and full order fills. Most impressively, they offer more matched pairs than other similar services. To support traders in developing their abilities and making wise trading choices, CMC Markets also offers a variety of educational resources and tools, such as webinars, seminars, and trading guides. They also provide aggressive pricing and cutting-edge trading capabilities like stop loss orders, trailing stops, and guaranteed stop losses.
Final Thoughts on Forex Trading Account
Those who focus on news of stocks, bonds, or ETFs may have been surprised by this article's report that the trade of foreign currencies is far and away the largest market in the world. If you wish to diversify your holdings, Forex can give you a separate market that operates independently of stock exchanges. Experienced and skilled investors can move wealth into the strongest currencies or make money through arbitrage or currency speculation. Though as we alway remind readers – any international market is volatile and you should understand the risks involved. If you do want to enter the Forex market, we recommend using a broker that is easy to use and provides excellent services. For today, we find that eToro and CMC Markets are the best choices to get started in this large liquid market.
Frequently Asked Questions (FAQs)
How much does it take to create Forex trading accounts? 
Almost all Forex traders require at least $500 for their accounts to trade, although some brokers offer discount accounts which start at $100.  A few competitors offer micro accounts as well.
What are cfds?
CFDs are a popular Forex trading vehicle known as contracts for differences.  Trading CFDs is basically buying and selling the difference between the opening and closing price of a commodity or currency.  It is similar to buying options where you are leveraging a smaller amount of money and betting on a quick price change.
Do I need a Tax ID number to trade Forex?
Yes. Individuals who make Forex trades simply utilize their social security number for tax identification purposes.
What is the risk of Forex trading?
Like any security trade, the risk is losing money rapidly due to volatile changes in exchange rates.  You also need to be alert to scams and disreputable brokers.
What hours can you trade in the Forex market?
The Forex market is open basically around the clock during the 5 day business week.  Since the market is international, it is open to accommodate business hours in countries through various time zones.
How much is traded in the Forex market?
The Forex market is the largest financial market of any kind in the world.  Each day, about $6 to 7 billion dollars is exchanged.
ABOUT THE AUTHOR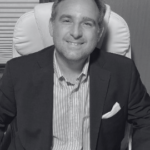 Dr. Jeffrey Christo is an educator, academic researcher, writer, and business analyst from the United States. His educational background includes a BA degree in History, Master of Science in Teaching, and Doctorate in Educational Leadership. Dr. Christo specializes in leadership, staff development, building organizational capacity, and systems. A lifelong learner, Dr. Christo is also currently a student pursuing an additional doctoral study in Business Administration. In the business world, Dr. Christo's areas of interest include organizational improvement, organizational analysis, organizational climate and culture, competitive advantage, real estate, and niche branding.
ABOUT THE REVIEWER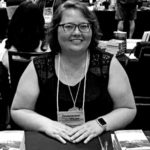 Kristina Knight is a freelance writer with more than 15 years of experience writing on varied topics. Kristina's focus for the past 10 years has been the small business, online marketing, and banking sectors, however, she keeps things interesting by writing about her experiences as an adoptive mom, parenting, and education issues. Kristina's work has appeared with BizReport.com, NBC News, Soaps.com, DisasterNewsNetwork, and many more publications.
+ 5 sources
Investor.gov. (2023). Exchange-Traded Funds (ETFs) | Investor.gov. [online] Available at: https://www.investor.gov/introduction-investing/investing-basics/investment-products/mutual-funds-and-exchange-traded-2.
Investor.gov. (2023). Market Participants | Investor.gov. [online] Available at: https://www.investor.gov/introduction-investing/investing-basics/how-stock-markets-work/market-participants.
Investor.gov. (2023). Foreign Currency Exchange (Forex) Trading For Individual Investors | Investor.gov. [online] Available at: https://www.investor.gov/introduction-investing/general-resources/news-alerts/alerts-bulletins/investor-bulletins/foreign.
Investor.gov. (2023). Stock Purchases and Sales: Long and Short | Investor.gov. [online] Available at: https://www.investor.gov/introduction-investing/investing-basics/how-stock-markets-work/stock-purchases-and-sales-long-and.
Investor.gov. (2023). Bonds | Investor.gov. [online] Available at: https://www.investor.gov/introduction-investing/investing-basics/investment-products/bonds-or-fixed-income-products/bonds.