Top 3 Best New York LLC Publication Services 2023 Reviews
All products recommended by Bizreport are selected by our editorial team, independent of our parent company. Some of our stories include affiliate links. If you buy something through one of these links, we may earn an affiliate commission.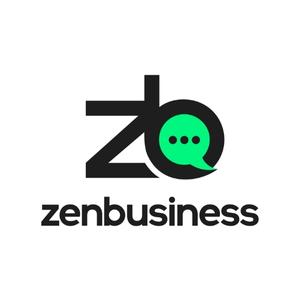 Zenbusiness
Best Overall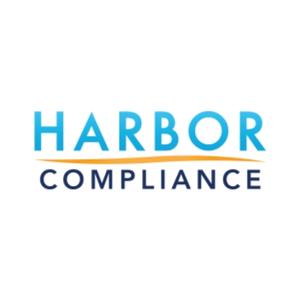 Harbor Compliance
Best Business Packages
BizFilings
Most Affordable publication service
If you're looking to start a business in New York, forming a Limited Liability Company (LLC) is a popular choice. However, the process can be overwhelming, and it's important to understand the legal requirements and obligations. In this review article, we'll take a look at the top New York LLC publication service in 2023, tested and reviewed. We'll cover the pros and cons of each service, as well as the cost and ease of use. Whether you're a first-time business owner or an experienced entrepreneur, this article will provide you with the information you need to make an informed decision about which LLC publishing service is right for you.
3 Best New York LLC Publishing 2023
Top 3 Best New York LLC Publication Services December 2023
ZenBusiness
Zenbusiness online incorporation service stands out for its strong incorporation expertise, outstanding customer support, and flexible pricing.
No surprise newspaper fees
Can also be your registered agent service
Excellent reviews from customers
There are cheaper options for fulfilling your publication requirements
ZenBusiness is an online incorporation service that helps corporations create their own bylaws with a customizable template. The company offers low-cost services and expert support to help form your corporation and remain compliant with state and federal laws.
enBusiness offers solutions to help you get your corporation up and running quickly, and its services provide long-term business support to help you start, run, and grow your business.
ZenBusiness is a public benefit corporation that partners with Kiva.org to help lift people out of poverty through lending money, and it also loans money to women- and minority-owned businesses each year, helping more entrepreneurs reach their business goals.
Harbor Compliance
Harbor Compliance offers business service packages that can save money for your business but may not be a fit if you're looking for standalone support.
Offers an all-inclusive publication package
Receives solid reviews from customers
Provides access to helpful online business resources
Must purchase more business services to get access to the best deal for obtaining a certificate of publication
Harbor Compliance offers a variety of business service packages to choose from, including LLC formation, legal support, and assistance with New York's Certificate of Publication. If you're looking for these kinds of services in addition to getting an Affidavit of Publication from One Commerce Plaza, then Harbor Compliance may be the most affordable and easy option.
However, in order to get access to the best deals, limited liability companies must pay Harbor Compliance's New York Department for at least $2,000 worth of services, before trying to get a certificate of publication to satisfy the publication requirement.
This means you should probably only use this company if need to do more than publish notice for six consecutive weeks in the same county daily newspaper.
BizFilings
BizFilings is one of the most affordable services for fulfilling your certificate of publication requirement in New York.
Highly affordable publication fees and affidavit of publication
Also offers LLC formation services and helps with legal notices
Can act as your LLC's business address if you need one
Advertising fees for the two local newspapers are not included
If you value affordability above all else, then BizFilings could be the best option for you. This company keeps its administrative costs low, so you pay as little as possible outside of your filing fee and the costs of advertising in a weekly newspaper for six consecutive weeks.
The bottom line is that you're always going to have to pay a publication fee and any associated LLC costs with the county clerk's office. But BizFilings charges the least for its help with these services, so you end up reducing your publication costs while still fulfilling your obligation for six weeks in printed weekly papers for your principal office.
What Is A New York LLC Publication Service?
An LLC Publication service is a service that helps limited liability companies (LLCs) comply with the legal requirement to publish a notice of their formation in a local newspaper. This service typically includes drafting the notice, publishing it in the newspaper, and filing the required paperwork with the state.
The purpose of the publication requirement is to give the public notice of the existence of the LLC and its registered agent. This helps to protect creditors and other interested parties in the event that the LLC becomes insolvent or otherwise unable to meet its obligations.
The cost of an LLC Publication service varies depending on the state and the newspaper in which the notice is published. However, it is typically a relatively inexpensive service that can save LLCs a significant amount of time and hassle.
What Do LLC Publication Services Do?
LLC publication services help you find two newspapers to publish your legal notices in and may send any necessary publication filing fee on behalf of your company.
Whether you've got a business address in Albany County or New York City, these services publish notice across consecutive weeks, so you don't have to worry about doing it yourself.
What Is The New York LLC Publication Requirement?
When you create an LLC in the state of New York, you have to publish proof of your new business. This must be done in two local newspapers – one daily paper and one weekly paper. The advertisements must be made for six weeks consecutively
Once you've done that, you need to ask for an affidavit of publication from the newspapers that you've used. Then, you submit that to the state's corporations division, pay a fee, and as long as you do everything correctly, the state will recognize your LLC as official.
The Documents You Have to Submit to the New York Department of State
The key document that you need to submit to the state department is your affidavit of publication, which you'll receive after publishing your ad in two newspapers. You may also need to fill out a form, so be sure to check the state's website once the six weeks have gone by.
But as long as you have the affidavit of publication, you'll be able to receive your certificate of publication from the state (after you've paid the filing fee).
The Total Costs For Publishing In New York
The total costs for publishing vary based on your location because the publications must be tied to the local area. If your business is in New York City, it could cost more than $1,000 to publish the required notice. But if you live elsewhere, like in Albany, you may be able to publish for under $150.
However, these are just publishing fees. You're also going to need to pay a small filing fee (typically $50) to the state when you apply for your certificate of publication. If you use a service to do all of this for you, then they'll charge a fee on top of that.
Tips When Using An Incorporation
Know the Essential Things'
Incorporating your business can be a complex process, but it is important to understand the essential things before you get started. These essential things include choosing the right business structure, filing the necessary paperwork, setting up a business bank account and credit card, and getting professional help
Choose the right business structure. There are many different types of business structures, and the right one for you will depend on your specific needs and goals. Some common business structures include sole proprietorships, partnerships, limited liability companies (LLCs), and corporations.
File the necessary paperwork. Once you have chosen a business structure, you will need to file the necessary paperwork with your state government. This paperwork will vary depending on your state, but it will typically include articles of incorporation, bylaws, and a tax identification number.
Set up a business bank account and credit card. It is important to keep your business finances separate from your personal finances. This will help to protect your personal assets in case your business is sued.
Get professional help. If you are not familiar with the incorporation process, it is a good idea to get professional help from an attorney or accountant. They can help you to ensure that you are doing everything correctly.
Understand Whether You Should File For An S Corporation Status
An S corporation is a special type of corporation that allows its owners to pass corporate profits through to their personal tax returns. This can be a tax-advantageous structure for small businesses, but it is not right for everyone.
There are a few factors to consider when deciding whether to file for S corporation status. These include the number of shareholders, the amount of income your business generates, and the types of activities your business engages in.
If you are not sure whether S corporation status is right for you, it is a good idea to talk to an accountant or attorney. They can help you to assess your specific situation and make the best decision for your business.
Be Aware of Recurring Expenditure
There are a number of recurring expenditures that businesses need to budget for, including:
State filing fees. You will need to pay annual filing fees to your state government. These fees can vary depending on the state and the type of business structure you have chosen.
Taxes. You will need to pay taxes on your business income. The type of taxes you pay will depend on your business structure and the amount of income you generate.
Insurance. You will need to purchase insurance to protect your business from liability claims. The type of insurance you need will depend on the nature of your business.
Professional fees. You may need to pay professional fees for services such as accounting, legal, and marketing.
It is important to factor these recurring expenditures into your budget so that you are prepared to pay them when they are due.
Final Thoughts
New York's LLC publishing requirement can be a bit annoying when you just want to get your new business up and running. But it's important to do this properly. Otherwise, the state may no longer recognize your LLC after 120 days have passed.
Each of the three providers we've covered can help you out with the publication requirement if you don't want to do it yourself. ZenBusiness is our top choice overall, but BizFilings may be more affordable, and Harbor Compliance may be best for those looking for broader service packages.
Frequently Asked Questions (FAQs)
Why do I have to publish my new LLC in newspapers in New York?
This requirement is a relic from a bygone era, in which most people got their news from printed papers. But it's a law that New York has yet to change.
What is a county clerk?
A county clerk is someone who issues and accepts different legal documents on behalf of the county that they work for. This includes LLC documents, marriage licenses, and more.
Are there any other states with LLC publication requirements?
Arizona and Nebraska are the only two states with LLC publication requirements other than New York.
What if I foreign qualify an LLC from another state to conduct business in New York?
You'll still need to complete the LLC publication requirements in New York State if you want to conduct business as a valid LLC here.
How much does publication cost in New York?
This varies based on where your business is located, but you can typically expect to pay between $600 and $1,200 to complete this requirement.
ABOUT THE AUTHOR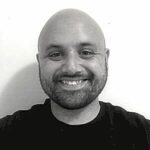 Kellan works with businesses of all sizes to help them achieve their growth goals and has won several awards for his work in the space. He is especially focused on the fields of business finance and the developing cryptocurrency industry, regularly writing about both for audiences across the globe.
ABOUT THE REVIEWER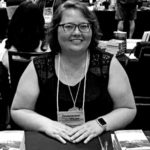 Kristina Knight is a freelance writer with more than 15 years of experience writing on varied topics. Kristina's focus for the past 10 years has been the small business, online marketing, and banking sectors, however, she keeps things interesting by writing about her experiences as an adoptive mom, parenting, and education issues. Kristina's work has appeared with BizReport.com, NBC News, Soaps.com, DisasterNewsNetwork, and many more publications.
+ 4 sources
Bizreport Advisor adheres to strict editorial integrity standards avoids using tertiary references. We have strict sourcing guidelines and rely on peer-reviewed studies, academic research. To ensure the accuracy of articles in Bizreport, you can read more about the editorial process here.
Certificate of Publication for Domestic Limited Liability Company. Department of State. Accessed March 15, 2023. https://dos.ny.gov/certificate-publication-domestic-limited-liability-company-0

Forming a Limited Liability Company in New York. Department of State. Accessed March 15, 2023. https://dos.ny.gov/forming-limited-liability-company-new-york

Certificate of Publication (professional service) for Domestic Limited Liability Company. Department of State. Accessed March 15, 2023. https://dos.ny.gov/certificate-publication-professional-service-domestic-limited-liability-company-0

Types of Businesses Operating in New York State. Department of State. Accessed March 15, 2023. https://dos.ny.gov/types-businesses-operating-new-york-state