3 Best New York LLC Publishing Reviews 2022– How To Cheaply Publish
All products recommended by Bizreport are selected by our editorial team, independent of our parent company. Some of our stories include affiliate links. If you buy something through one of these links, we may earn an affiliate commission.
Zenbusiness
Best Overall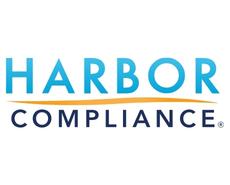 Harbor Compliance
Most Affordable
BizFilings
Best Turnaround Time
Are you thinking of New York LLC Publishing Reviews? Do you know that they have an additional and conventional requirement for you to comply with so that you can legally operate your business?
Yes. It is an order. You need to make certain publications in newspapers as a part of New York LLC Publication requirements. However, do not worry. We have a comprehensive "New York LLC Publishing Reviews" only for you.
Whether you are living in New York or just want to operate your business in the state, this article will be the answer to your questions about the whole publication process. We give you the top three best LLC publishing service companies, as well as additional information you need to know before the filings.
The Lineup At A Glance
3 Best New York LLC Publishing Reviews 2022
Zenbusiness
There is no doubt in the value that ZenBusiness gives to customers – whether you want to form your LLC in New York (NY) state in other parts of the US. It is one of the few companies offering LLC publishing services having a comprehensive feature. 
Their most basic package already offers the three main LLC services namely LLC formation, free registered agent, and free operating agreement. Their formation services already include files for NY LLC requirements – the publication in two newspapers for six consecutive weeks.
They offer three packages. These are the Starter Package worth $39 + State Fee; pro for $149 + State Fee, and Premium that costs $249 + State Fee.
In a starter package, they offer Name Availability Search, Preparation and Filing of Articles of Organization (Including newspaper publications), Registered Agent Service, LLC Operating Agreement, and Worry-Free CPA Assessment.
In Addition
The Worry-Free CPA Assessment is a service that provides free accounting and tax assessment from licensed CPAs. The goal is to determine all your bookkeeping, accounting, and tax needs.
As for their Pro Package, they give you a Federal Tax ID Number (EIN), Worry-Free Guarantee, and Banking Resolution. Have no confusion with Free CPA Assessment and Worry-Free Guarantee. Worry-Free Guarantee is a service that includes the preparation and filing of your annual report and two amendments per year.
Finally, their most expensive but still valuable Premium Package includes Domain Name Registration, Domain Name Privacy, Business Email Address, Business Website, and Rush Filing Speed. If you just want to publish your LLC in New York, we recommend you to start from a Starter Package. It already includes all you need.
As for customer ratings and reviews, ZenBusiness has an average rating of 4.7 out of 5 stars from Trustpilot. Therefore, their services are quite efficient to many of their customers. The only downside is their turnaround time of reports and other files is not clear.
Harbor Compliance
Harbor Compliance offers two LLC Publishing service packages. These are Formation Package worth $399 + State Fee and Compliance with $799 + State Fee. Despite its high price, Harbor Compliance still gains high ratings. Specifically, they got 4.7 out of 5 stars from Google and Facebook, and 5.0 out of 5 stars from the Better Business Bureau. Here is the reason why.
Their Formation package includes many services like Preparation and Filing of Articles of Organization. Harbor Compliance will draft these documents and directly submit them to the department of State right away. They also provide you with other services such as Name Availability Search, One Year Registered Agent Service, and Federal Tax ID Number (EIN).
As for the Compliance package, they offer Annual Report Management Service. It is a service where they track all your records, create your reports according to your due dates, and submit it all to the Department of State on your behalf.
In addition
They also provide Publishing services, very beneficial to those who want to form their LLC in New York. What they are going to do is they write the Newspaper Publication, lets them get published in six weeks, and get you an Affidavit of Publication, as well as a Certificate of Publication. 
They will also submit it right away at New York State LLC Publishing.
Harbor Compliance has something more to offer. On top of the services mentioned above, they can provide you with S Corp and/or C Corp Tax Election, Ongoing Support, and LLC Kit and Seal.
So what is the downside of Harbor Compliance? The only disadvantage of the company is its "high price". However, if you have enough budget, this can be a great choice for you.
BizFilings
Biz Filings started their company in 1996. It has been established by two entrepreneurs but sold to Wolters Kluwer.
Wolters Kluwer is a global compliance firm offering multiple business services, and that includes LLC formation. Today, BizFilings gains more customers and increases its sales up to 500,000.
One of the reasons for their increasing number of customers is their support services. They offer multiple support channels including phone support, email support, and live chat support. Moreover, their customer representative's availability is longer than usual – from 7:00 Am to 9:00 Pm.
Email support is also excellent. Unlike other companies, email replies do not take 24 hours. In one review, a customer said, "When we emailed, we received a response the same day after sending it early in the morning." The only downside to BizFilings is their pricing plan and option. Their Basic package has a fixed rate of $99, but their other two packages are priced according to which state you form your LLC. As such, forming an LLC in New York State (NY) is different when you form an LLC in Texas. Nevertheless, we still provide the list of services you can avail of once you sign up for their LLC publishing service.
In Addition
It is worth knowing that their basic package is the best option for LLC formation alone. But if you want to form an LLC in the state of New York, Complete Package can give more amazing additional services. As for the services included in this package, it includes Name availability searches, preparation, and filing of articles of organization, 6 months registered agent service, and 6 months BizComply tool. The Preparation and filing of articles of the organization also include the publication of articles in newspapers and other required documents (certificate of publication and affidavits of publication).
On the other hand, their Standard Package includes a Business kit and seal, Expedited processing, and Customizable sample documents. As for the Complete package, additional services include a Federal Tax ID Number (EIN), a Certified copy of state-filed documents, UPS Overnight shipping for your completed formation documents, and an Informational tool — "Now That You're Formed" DVD.
What Is the New York LLC Publication Requirement?
The New York (NY) Limited Liability Company Law states, "LLCs that fail to comply with the publication requirements within the designated timeframe will have their authority to carry on, conduct, or transact any business suspended."
You might think the order is not scary enough since you may form another LLC – the liability shield remains. However, the state's constitution may also disallow you from doing so. Nevertheless, the suspension is not the worst consequence you will get.
Failing to accomplish all state's LLC requirements will give you lots of limitations. Your LLC will lose its right to sue another company or an individual in New York courts. You will also easily be sued by anybody. As for more consequences that await, you will not be able to receive a Certificate under Seal also known as Certificate of Good Standing. This certificate will serve as proof that your LLC is legit. In fact, some companies and individuals will ask for it if you want to have a partnership with them.
Therefore
We understand that this may be costly for you. However, completing requirements is a must or all LLC formation. The good news is, even your LLC has been suspended, and you can still submit it any time AFTER the 120-days since your filing date. Your business limitation will be lifted and you will be able to do all transactions as if you have not been suspended. But the question is, "What Is the New York LLC Publishing Requirement?"
New York is just one of the three states in the US requiring LLC members, especially the newly formed ones, to make and publish a notice or announcement of their LLC formation in two newspapers. These two newspapers should be locally published. The publication should be done every week for the duration of one and a half months (six weeks).
How to cheaply publish an LLC in New York
Cheaply publish an LLC in New York by following our tips below.
Choose the best company that offers an LLC Publishing service.
Comply with all requirements before the deadline to avoid additional publication fees.
Follow the process of publishing an LLC in New York.
What Is The Process?
The process goes this way. First, you make an LLC formation and filing. After successful application, you must make a publication in two local newspapers — one is released weekly, and the other one is released daily. The local newspapers should actually be releasing a copy into the county where your LLC's office is located.
It is highly suggested to fulfill all "New York LLC publication requirements" right away — that is within 120 days after the successful filing. Within 120 days, your publication should state a confirmation that a new company has been formed. You are required to release such publications for six consecutive weeks.
Do not worry in terms of choosing two newspapers. New York County Clerk will tell you that.
After the completion of all publications, the publisher of those newspapers will release and provide you with an Affidavit of Publication and a Certificate of Publication. Compile these certificates along with your filing fee which costs $50. You will then have to submit these attachments to the Department of State at the County of Albany.
How Much Does It Cost?
The total cost you may have to pay for overall filing and requirement completion in New York including publication fees and filing fees ranges from $600 up to $1200. It further depends on which New York County your LLC Office is located. The two newspapers' advertising rates also affect the cost of LLC Requirement completion.
Conclusion
Publishing an LLC in New York is a bit different from other states. They have additional LLC publishing requirements. You must publish an announcement or notice to the public that your LLC Company has been formed. You will then obtain affidavits of publication and a certificate of publication.
A process towards a successful application can be quite lengthy and costlier, especially since fees for newspaper publications vary depending on their advertising rates. Another factor affecting LLC publication fees is your location — to which New York County you live. Added to that is your state filing fee.
To publish an LLC in New York at a lower cost with more convenience, it is suggested to avail of LLC Publishing service. Our top three best-rated LLC Publishing companies are BizFilings, Harbor Compliance, and ZenBusiness.
Frequently Asked Questions (FAQs)
ABOUT THE AUTHOR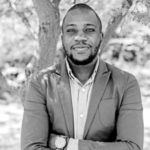 Billy Graham is a Highly skilled copywriter/editor with over 8+ years of experience working for content mills, direct clients, and SEO marketing agencies alike. Possesses extensive expertise in crafting unique copy, exceeding editorial goals, and delivering first-rate client-focused service in results-driven content production. Specialties include gaming, branded content, short-form to long-form copywriting, call-to-action, buying guides, how-to – articles, product reviews, and comparisons, copy editing, proofreading, complete QA, and in-depth research.
ABOUT THE REVIEWER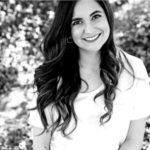 Jazmin Castello holds a Master's degree in Business Management, owns two companies, and has also published a self-help book. When she is not working or writing, she likes to spend time with her family and to travel.
+ 1 sources
Bizreport Advisor adheres to strict editorial integrity standards avoids using tertiary references. We have strict sourcing guidelines and rely on peer-reviewed studies, academic research. To ensure the accuracy of articles in Bizreport, you can read more about the editorial process here.
HeinOnline. (2021). About | HeinOnline. [online] Available at: https://heinonline.org/HOL/LandingPage?handle=hein.journals/cwrlrv41&div=15&id=&page= [Accessed 24 Feb. 2022].