Zenbusiness Reviews 2023: Start An LLC For $0
All products recommended by Bizreport are selected by our editorial team, independent of our parent company. Some of our stories include affiliate links. If you buy something through one of these links, we may earn an affiliate commission.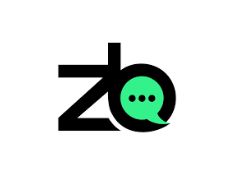 ZenBusiness is a registered agent service that provides support to businesses across the country. Known for great affordability and value, ZenBusiness is one of the best business formation services available.
Pros
All-in-one business formation service

Add-on services

Good pricing

Filing alerts
Cons
Cheaper additional services provided elsewhere

Recurring fee for registered agent basic package
Business formation

LLC formation

Business name availability search

DBA registration

Operating agreement

Employer ID

Worry-free compliance

Annual report service

Bank resolutions

Filing amendments

Certificate of good standing
Founded in 2015

Based out of Austin, TX

Providing services in all 50 states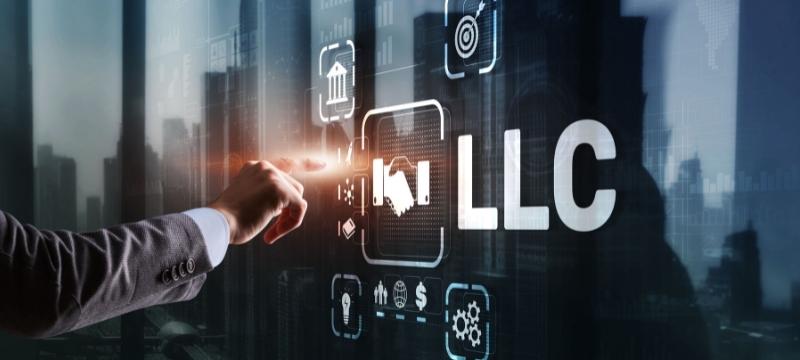 ZenBusiness is a provider that makes legal filing simple and affordable for small businesses. As a customer of ZenBusiness, you can use their LLC formation service to file on your own, without needing to hire expensive attorneys or legal experts to do it for you.
Anyone who has started a business understands how complex it can be to take care of all legal requirements on your own. Plus, each state requires different licenses, forms, and other documents to be compliant and properly registered as a business. So, this can quickly become complex and time-consuming for business owners who have other valuable tasks to take care of to run their business.

So, using ZenBusiness can help businesses save valuable time and money to take care of all these legal tasks, plus the additional services they offer related to web design, registered agent service, compliance, and more to really get your new business up and running.

Depending on the plan you select with ZenBusiness, the exact services you will receive will differ, however, they do a great job of helping you with business formation and other tasks as you begin your business. 
Zenbusiness Advantages
To begin this ZenBusiness review, let's take a look at some of the main advantages that they offer to customers.
Excellent Pricing
One of the great advantages that ZenBusiness provides is that it has great and affordable pricing for customers. They offer three tiers of service, meaning each company can select the option that fits within their budget, while still providing them with all the essentials.
Quick Turnaround Time
ZenBusiness also shines with how quickly they provide services to customers. Plus, their customer service team also responds in a timely manner, which is a benefit of being one of their customers. While other service providers have lagging response times, that is not the case with ZenBusiness, as seen in the number of positive customer reviews. Plus, they even offer an expedited or rush filing to provide you with all necessary paperwork in days instead of weeks.
Affordable Plans
Plus, given the various tiers that ZenBusiness offers for legal and other services, there is a package that can fit any business's budget. Each tier doesn't offer the same services, though they do provide all the essentials so any customer look to make an LLC formation on their own will be able to do so.
Excellent Customer Feedback
One thing that is clear when reviewing ZenBusiness is that they have garnered a large amount of positive customer responses for their LLC services. Much of the praise highlights how great their customer service team is, providing attentive care and practical solutions.
Extended Customer Support Hours
The ZenBusiness support team is available for twelve hours a day, not just during standard business hours. This is great for business hours who have questions about their services outside of the normal business day and ensures they'll get the help they need when they need it. Plus, the team is also available during set times on the weekends. 
Easy-to-Use
For any business owner looking reviewing LLC formation companies, ZenBusiness is one of the easiest to use to form an LLC. They have a great interface and their platform is easy to navigate.
Zenbusiness LLC Service Formation Packages
Let's take a look at the main packages that ZenBusiness offers, including the Starter Plan, Pro Plan, and Premium Plan. Between these packages, most business owners can find the right fit for them.
ZenBusiness offers three LLC formation packages to its clients. It includes all the important services needed to form an LLC. Here is a ZenBusiness review detailing its LLC formation service.
| | | | |
| --- | --- | --- | --- |
| | Starter | Pro | Premium |
| Basic LLC Filing | | | |
| Registered Agent Service | $199 | $199 | $199 |
| Obtain EIN | $99 | $99 | $99 |
| Custom Operating Agreement | $125 | | |
| Expedited Filing | $50 | | – |
| Rush Filing | $99 | $99 | |
| Worry-Free Compliance | | | |
| Accounting Consultation | | | |
| Automatic Expense Tracking | | | |
| Tax Deduction Tagging | | | |
| Website Bundle (Website, Domain, Business Email Address, Privacy) | $149 per year | $149 per year | |
Starter Plan
The Starter Plan ZenBusiness offers is a great starting point for a business starting out. Fees start at just $0, plus state fees.  
All in all the ZenBusiness starter plan gives all the basic essentials that a business needs when it's just starting out. It comes with compliance support, a standard filing speed, and expense and deduction tracking.

Plus, the Starter Plan also includes $150 of Google Ads credit for businesses to use on their own.
Pro Plan
The ZenBusiness Pro Plan is the next step up from the Starter Plan. This plan starts at $199 annually, plus state fees, and comes with a faster filing speed than the Starter Plan. In addition to what's offered with the Starter Plan, it also comes with a guided operating agreement template.
Premium Plan
Lastly, the Premium Plan is the highest-tiered offering from ZenBusiness. It starts at $299 a year plus state fees. It includes all the same features as the previous two packages, but with the fastest filing time available, a business domain name and email, and a customizable business website. 
ZenBusiness Quick Overview
So as you can see, all the ZenBusiness packages range in pricing and included features, though they all exclude state fees. Combined with the above review of the top advantages of the platform, take a look at the quick overview of our ZenBusiness review.
Zenbusiness Customer Reviews
Zenbusiness has excellent customer reviews on Trustpilot. ZenBusiness customers appreciate them for their top-notch customer service and devoted team that helps customers deal with any issues they have. Take a look at some of the standout reviews.
Calling in for assistance in confirming my selections from the website was a great experience! The two that assisted explain every aspect of their services that pertained to what I was trying to accomplish, & even gave me great advice & suggestions. She followed up when I was ready to pull the trigger to walk me through the steps. Great service & continued support.

Mel
I checked out the ZenBusiness website yesterday and received a follow up email from Jon very quickly. Today Jon walked me through the process of setting up an LLC. It was very easy and they have packages of business items that I hadn't even thought about but quickly realized that I would need them for my business. ZenBusiness made my life easy and saved me from spending a lot of money versus working with an attorney.

Dwayne
Excellent service!! And was great in answering 100% of my questions and even breaking it down so I can have a thorough understanding after I had numerous questions and getting me the absolute best deal at the best value possible. Would definitely recommend.

Edrie
I have been using Zen Business services since April of this year (2022). Each and every interaction I have had with customer service has been professional, prompt, compassionate and immediately helpful! Stellar company and services. I highly recommend!"

Jenna
ZenBusiness Review
ZenBusiness Review
| | | |
| --- | --- | --- |
| Overall Value | | 92.5% |
| Cost Value | | 90% |
| Customer Support | | 100% |
| Ease of Use | | 90% |
| Included Features | | 90% |
After reading through the great services that ZenBusiness offers new business owners and all the great things customers have to say about them, let's do a final review to determine if they are the right fit for your business.
Is This Brand Right For You?
You may first wonder if ZenBusiness is a good fit for your company based on its features and what your business entity may require. It's a great option for an all-in-one business support platform as companies are just starting out. ZenBusiness offers many services to help with business structure, including business name search, help with an operating agreement, keeping them in good standing with the law based on its compliance alerts, and providing the company with other important business documents.
Cost Value
There is a good range in pricing that ZenBusiness offers, though customers will need to pay state fees on top of the yearly fees for each plan. All in all, their pricing is very reasonable, making their services accessible to companies with any budget restrictions. Plus, the add-on services are available at individual fixed prices, so companies can pick and choose the select services they require for their specific needs. 
Customer Service
One of the top benefits of using ZenBusiness is the good customer support they provide. It's clear from a large number of positive customer reviews that this is truly where ZenBusiness shines, providing personalized support and helpful guidance for customers. Plus, they are available for twelve hours a day, not just during standard business hours like many other providers.  
Ease of Use
Another reason why you may choose to use ZenBusiness is because of how easy it is to utilize their platform and navigate the dashboard. They hold a lot of crucial business information for you, so this is a very convenient platform and intuitive interface to access all that you need at any given time.
Included Features
ZenBusiness offers many helpful features that make their platform a great tool for business owners looking to form an LLC on their own. They provide many of the essential services that businesses need when they're starting out.
Overall
From this ZenBusiness review, it's clear to see that there are many things that this company gets right. They offer great assistance to business owners forming a limited liability company and offer low-cost formation services to help them navigate the early stages of running a business. 
2 Top Zenbusiness Alternatives
Let's take a look at some of the top comparisons to this service provider, including ZenBusiness vs IncFile and Northwest Registered Agent. 
| | | | |
| --- | --- | --- | --- |
| | Northwest Registered Agents | Incfile | Zenbusines |
| Overview | Northwest Registered Agent is a company providing business support services to new and existing businesses. | IncFile provides great support for small businesses in the United States regarding formation services and registered agent services. | ZenBusiness offers a number of formation services and registered agent services to small businesses across the United States. |
| Award | Best Overall | Most Affordable | Best Value |
| Detail | Read Review | Read Review | Read Review |
| Link | | | |
Northwest Registered Agents
Northwest Registered Agent is considered to be the best LLC service provider by many. Customers appreciate them for the great value of services provided at reasonable prices, plus their amazing customer support team and solid data protection. Plus, their support team is comprised of experts for top-notch support.
When it comes to cost, Incfile's first-year special price of FREE for their basic Silver package is definitely hard to beat. The Silver package includes LLC filing, registered agent services for your LLC or corporation, and other business formation services (e.g business formation documents) for you only pay state fees. 
IncFile
Another great alternative to ZenBusiness services is IncFile. Their LLC services are preferred by many, and customers praise them for their wide range of available services, the affordability of their packages, and the good value for the money customers pay. 
Zenbusiness Program
ZenBusiness has finally announced the details of its 2022 grant program. Companies that have used ZenBusiness in the past are eligible to win $5,000 through it. And if you don't win the first month, you can apply again each following month until you do.
If you're interested in this grant program, you're in the right place. We're breaking down everything that you need to know about how it works, what the qualification criteria are, and more in the sections below.
Program Requirements
In order to enter the ZenBusiness grant program sweepstakes, you need to satisfy a few different requirements.
First, you have to be either a current ZenBusines customer or have been a customer within the last 3-6 months. If you don't meet this requirement, you can always sign up for ZenBusiness' registered agent service to satisfy it.
Your business must also be registered and officially based in the United States, and you must be at least 18 years old.
Each customer can only apply once per month, even if you have multiple businesses. And finally, you cannot apply again if you've already won a previous award.
Selection Criteria
ZenBusiness is committed to rewarding companies that act as positive forces in their communities. These grants go towards companies that make things or offer services that solve a problem or meet a need for a community.
Essentially, if you make people's lives better, you have a much better chance of winning. Other than that, the company hasn't provided any further criteria for winning. But if you want to give your business the best chance, your application should highlight how you make people's lives better in the community.
Conclusion
Many businesses across the country choose ZenBusiness to provide them with registered agent services and additional services like LLC formation packages, a worry-free compliance service, and legal services. All in all, they make the formation process much simpler for business owners than if they chose to do the process all on their own.
So when evaluating service providers who can help with LLC formation services, don't overlook ZenBusiness even though they are a newer company. They can help you access all the business formation documents you need to file and register your company on your own, without having to pay costly fees to hire attorneys or legal experts.
Frequently Asked Questions (FAQs)
Is ZenBusiness legit?
Yes, ZenBusiness is a legit company providing business formation services, registered agent services, and other business support offerings to small business owners.
Can you form an LLC with ZenBusiness?
Yes, one of the core offerings of ZenBusiness is to help customers with their LLC formation services.
Can ZenBusiness help you build a business website?
Yes, one of Zenbusiness's other services aside from legal services, their registered agent service, and annual report service is that they can help you build a business website and secure a business domain for an annual fee. 
Does ZenBusiness offer expedited filing?
Yes, ZenBusiness has an expedited filing service that can help you get your documents organized in a matter of days instead of weeks if the standard filing speed won't work for you. 
Does ZenBusiness include a free accounting consultation when you use their LLC service?
When you utilize the LLC service from ZenBusiness, they will include a free accounting consultation. 
Does ZenBusiness offer a la carte services?
Yes, in addition to their three packages for their formation service, they also offer add-on services like filing for an employer identification number so you can open a business bank account, annual report filing, worry-free compliance, and more.
Are state filing fees included with ZenBusiness's quoted package prices?
No, the prices that ZenBusiness lists for its package pricing does not include state filing fees. These will be charged on top depending on where your business operates.
ABOUT THE AUTHOR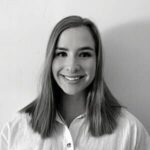 Bailey Schramm is a writer based out of Jackson Hole, WY, primarily covering topics and trends in financial services, business, and the blockchain. With a background covering stock market developments for a major FinTech company, she now provides SEO and content strategy services to financial service companies and tech startups.
ABOUT THE REVIEWER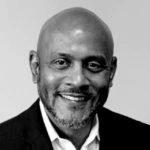 He is an organized and creative thinking sales management professional with experience in outside and inside sales in various markets. Working as freelancer in the Greater Boston Market, he moved to St. Louis and became an Account Executive, then a Sales Manager managing and coaching 12 sales reps covering a nationwide territory. He has developed his team with a combination of consultative selling and value before price coaching mindset which has won him a President's Cup and many other financially rewarding awards at RICOH. His most recent role as a Continuous Improvement Manager provided insight into the importance of delivering a quality product in alignment with the value and reputation of his organization. It further enhances the aspect of selling on value as opposed to price.
+ 1 sources
Bizreport Advisor adheres to strict editorial integrity standards avoids using tertiary references. We have strict sourcing guidelines and rely on peer-reviewed studies, academic research. To ensure the accuracy of articles in Bizreport, you can read more about the editorial process here.
Redirecting. Google.com. Published 2022. Accessed October 8, 2022. https://www.google.com/url?q=https://www.trustpilot.com/review/www.zenbusiness.com&sa=D&source=docs&ust=1665223618826731&usg=AOvVaw2F0_gpHEHep79I4xs6Bsk8
‌