10 Best LLC Services 2023 – Top LLC Formation Services
All products recommended by Bizreport are selected by our editorial team, independent of our parent company. Some of our stories include affiliate links. If you buy something through one of these links, we may earn an affiliate commission.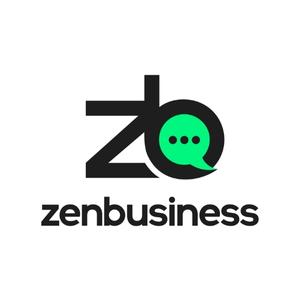 ZenBusiness
Best Overall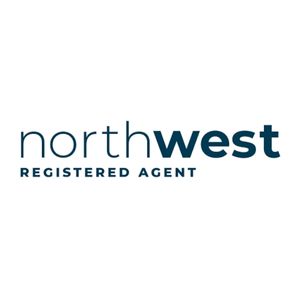 Northwest Registered Agent
Most Affordable
IncFile
Best Online Tools
There are so many different LLC formation services on the market today, that finding the best LLC service for your company's unique needs can be challenging. There are a variety of factors to consider as you evaluate your options, including pricing, additional services offered, and customer support availability just to name a few.
We created this guide to simplify things. It covers the best LLC formation services of 2023 by taking a closer look at the pros, cons, and prices charged by the most popular options on the market today. Read on to start reviewing your business formation options to find out which is right for you.
10 Best LLC Service Companies 2023
Read more: Best Registered Agent Services In 2023
Top 10 LLC Services That Save You Money December 2023
ZenBusiness
ZenBusiness is our best LLC service overall thanks to its affordability, expansive customer support availability, and ease of use.
Affordable
After-hours customer support
Easy to use
Less brand recognition than other registered agent services
ZenBusiness stands out by offering straightforward, easy-to-use LLC formation services that won't break your budget. The company also has more customer support than the competition, which makes it easier to get LLC formation support when you need it.
Another detail is that the company offers more than just business formation services. You can also use ZenBusiness to get help with taxes, accounting, and even business growth. When you put it all together, you get a business formation service that can be an ongoing partner for your business thanks to its excellent customer service and other services beyond helping out with your operating agreement.
Northwest Registered Agent
Northwest Registered Agent offers excellent LLC services at an affordable rate.
Affordable
Has a free registered agent service option
Provides useful online tools
Some LLC formation packages can be limited in what they offer
Northwest is a good option if you want to keep your LLC formation costs low. The company offers several forms of support for the LLC formation process at different price points. It even has a free LLC service for worry-free compliance that doesn't cost a thing. You may just need to pay for Northwest Registered Agent service to qualify.
You also get lifetime customer support for as long as you're a Northwest customer and access to plenty of online tools that can help your business take the next step toward its growth goals.
IncFile
IncFile offers many helpful online LLC formation tools and has great security to keep your LLC paperwork and business information safe.
Provides good online security
Has great reviews
Offers a free registered agent service option
Among the LLC filing services on our list; you won't find a provider with more helpful online tools than IncFile. It offers everything from help with calculating state fees to various operating agreement templates and annual reports assistance. They can even help you save money while working toward business licenses.
Business owners can look forward to getting expert help with their operating agreements, LLC filing processes, and more when they choose IncFile. When you put it all together, you get an online LLC formation service that's definitely worth taking a look at.
Tailor Brands
Tailor Brands can help you create a website and market your business in addition to helping you out with the LLC formation process.
Can help with business website generation
Can create your logo for you
Offers many social media and marketing integrations
More expensive than other LLC formation service options
Tailor Brands may be the best LLC service for you if you're interested in starting a website and building your brand. The company offers a helpful drag-and-drop website builder and various marketing tools to help you build out an online presence and attract more customers. It also offers registered agent services and some of the best LLC services on the market.
The downside of this LLC formation service is that its business formation services cost more than the competition. You end up needing to pay a premium to get help with LLC formation and marketing from the same LLC filing company. That may or may not be worth doing in your situation.
Harbor Compliance
Harbor Compliance is an easy-to-use and affordably-priced LLC service with a strong national reputation.
Simple and straightforward interface
Affordably-priced
National Reputation
Doesn't offer premium services
If you value ease of use, Harbor Compliance could offer the best LLC services for your goals. It has an intuitive process and expansive customer support available to simplify the business formation process no matter how much you currently know about it. You can even access registered agent services and get help with your operating agreement when choosing this brand.
That being said, the LLC formation package options from Harbor Compliance have fewer features to support business owners in other areas. Other LLC formation companies provide more add-on services than this service provider, which means you may not get everything that you're looking for if you choose this online LLC service.
Rocket Lawyer
Rocket Lawyer offers subscription-based pricing for legal services and online LLC services. It also has extended customer service hours for more expansive support.
Excellent ongoing services
Strong customer support
Subscription-based pricing available
Need a credit card for your free trial
Rocket Lawyer may be the right provider for your needs if you want help with online legal services. The company can help you review and draft various legal documents, in addition to helping out with registered agent service and some of the best LLC services on the market. It could be the best LLC formation company for your needs if that's the kind of support you want.
That being said, you do need to use a credit card to access the Rocket Lawyer free trial. That's not always a requirement with other LLC companies. Plus, even the company's basic package may be relatively expensive when compared to other LLC service providers.
MyCompanyWorks
MyCompanyWorks has an easy-to-use website with speedy turnaround times. It could be the right formation service for you if you want to create an LLC quickly.
The website is easy to use
Good customer support and reviews
Good value and fast turnaround times
Only a paid registered agent service
MyCompanyWorks makes it easy to form an LLC fast. Many LLC services take days or even weeks to complete the formation process. But this company can do it much faster than that. It also has better reviews and support availability than other LLC formation companies on our list.
The downside is that small business owners won't be able to qualify for a free registered agent service – even if they pay for the best LLC services from MyCompanyWorks. That's different than other business formation service options on our list, which will often give you a free year of registered agent service just for paying for LLC service.
BetterLegal
BetterLegal has excellent reviews thanks to its helpful ongoing business support services, online resources, and personalized customer support.
Provides ongoing services
Has helpful online resources
Excellent reviews from customers
BetterLegal may offer the best LLC services for you if you want ongoing assistance with operating your business. The company does more than help you fill out an operating agreement and pay state filing fees. It can also help you watch over your business bank account, save money, and expand. This is why it made our list of the best LLC services of 2023.
The downside is that, although the company's LLC formation package options and customer support is solid, it doesn't have as broad of customer support availability or contact methods as the competition. This can make it a bit more challenging to get the help you need from this formation service as compared to other LLC filing companies.
Inc Authority
Inc Authority has free LLC filing services available and is extremely easy to use.
Free LLC formation services are available
Provides digital storage and delivery
Preparation and filing services offered
Inc Authority could be right for you if you want an LLC service that's easy to use. The company guides you through the entire process from start to finish with a simplified system that anybody will be able to follow. It also helps out with a simplified LLC filing service and ongoing document storage and delivery.
The downside to Inc Authority is that you have to deal with a lot of upselling while taking advantage of its affordable, low-cost business formation service. If you're okay with that, then this could be one of the best LLC formation services for you.
LegalZoom
LegalZoom offers excellent online legal services and has one of the best nationwide reputations of any of the best LLC formation services on our list.
Excellent reputation
Provides ongoing services
Strong customer support
Can be more expensive than other options
LegalZoom offers a variety of online legal services just like Rocket Lawyer. It also offers registered agent service and help with business formation. This makes it a single service provider that can help you form an LLC, find the best operating agreement templates, figure out your state fees, and manage your business bank account. It's all very convenient.
However, this legal services provider is a bit more expensive than what average LLC filing companies cost. And, unlike Rocket Lawyer, it doesn't offer subscription-based pricing. It may end up being more than you want to spend for even the basic package or standalone assistance with annual reports.
What Is An LLC In Business?
A limited liability company (LLC) is a type of business entity. It's an alternative to operating your business as a sole proprietorship or corporation. There are tax advantages and more protection for your personal assets when you operate as an LLC. But you need to find the best LLC formation service for your goals to get as much out of the business entity as possible.
How Does an LLC Formation Services Work?
An LLC formation service guides you through the process of filling out the LLC formation paperwork that your state requires. Online LLC services tell small business owners what they need to fill out and the filing fees they need to pay to complete the application process.
A business formation process can also provide LLC owners with a wide variety of additional services. For example, top LLC services offer worry-free compliance, help with taxes, assistance with articles of organization, and even help with building a business website.
The specific legal services and business formation services that you get access to will depend on the LLC filing service you choose. That's why it's important to research the best LLC services thoroughly before making a final selection.
How Much Does An LLC Service Cost?
An LLC service will typically charge several hundred dollars for a complete LLC formation process. However, there are ways to spend less than that. For example, some LLC services are available for free if you pay for other offerings like the company's registered agent services. You may also be able to take advantage of self-guided LLC service for a reduced rate.
You should also note that each state charges its own filing fee. This is on top of the charges set by your formation service and can be as low as $50 or more than $200. The service fees your state charges will depend on the legal forms you need to fill out and the state fees where your business is located.
Benefits & Drawbacks Of LLC Formation Services
One thing to note about LLC formation services is you don't have to use them. You can fill out articles of organization and pay state fees on your own without hiring anyone to help you. So the question becomes whether an LLC formation and registered agent service is worth paying for. The answer depends on your goals and preferences.
Benefits
The main benefit of an LLC formation company is that it guides you through the process of creating an LLC. It will help you fill out an operating agreement and figure out your state filing fees. This increases your chances of acceptance and helps you avoid missing anything important during the filing process.
These companies also will often give you a year of registered agent service for free when you pay for LLC formation support. That can be beneficial because it offers ongoing support with compliance. Many registered agent services also offer other kinds of support with legal documents and more.
Drawbacks
The only real downside to hiring an LLC and registered agent service is the cost. These companies charge more than state fees for their support. That makes it more expensive to form an LLC – even if you choose the most basic package or a subscription from a company like Rocket Lawyer.
How To Choose The Best LLC Service That Suits Your Business?
Choosing the right LLC and registered agent service is about understanding your needs and goals. For example, are you trying to save money? Or are you looking for ongoing support with legal compliance or registered agent services? Your answer can impact your choice.
That's why we've structured our reviews the way we did. You can look at the pros and cons of each provider and then read the detailed information to get a better sense of how each of your options compares to one another and how those pros and cons could fit with your goals.
For example, Rocket Lawyer and LegalZoom are best for business owners that want ongoing legal assistance. But ZenBusiness and Northwest offer the best ongoing business support at affordable prices.
You should start by considering your preferences in an LLC and registered agent company based on your business goals. Then you can choose a company to help you with articles of organization that match your preferences without offering any drawbacks that are dealbreakers.
How To Form An LLC On Your Own?
You can also skip the LLC service and its free year of registered agent support if you're willing to complete an operating agreement on your own. That process can vary by state, but it often looks something like this.
Determine Your State's Requirements
The first thing you need to do is figure out what forms your state requires for newly-formed LLCs. You will almost always need to fill out an operating agreement, but there may be other forms as well. You can find this information on the Secretary of State's website. This is also where you will find information about state fees.
Fill Out the Required Forms
Once you've determined the forms that you need to fill out to become an LLC in your state, you should begin completing them. This will require information about you and any other owners of the business. It will also take information about your company, such as where it's located and its registered agent. The specific information you need to fill out can vary based on the state you're in.
Pay the Required State Fees
Next up is paying your state fees. These can be as low as $50 or more than $200. Your state fees will vary based on where you're trying to form the LLC. Keep in mind that you may also have annual reporting fees. But not all states do.
Respond to Requests for Modifications, if Necessary
At this point you've filled out the required forms and paid the required fees. All that's left to do now is wait for the state to review your paperwork. Once it does, it will let you know if you need to make any changes to the forms that you've submitted.
If you do need to make any changes, you can make them and resubmit the forms. The state will review them once again and either approve your LLC or let you know if there are still issues with your paperwork that need to be fixed before proceeding.
How To Start an LLC By State?
One of the most important things to know is that LLC formation requirements vary from state to state. The rules that we've outlined throughout this article are general and apply in most situations. But there's always a chance that some of your state's unique and specific rules won't be covered.
That's why it's important to do your own research before proceeding if you decide to start an LLC on your own. You would want to research state-specific articles for LLC formation, which we have on BizReport. You can also look at your Secretary of State's website to learn more.
That being said, if you decide to go through a formation service, you don't really need to worry about any of this. The company that you hire will guide you through the full LLC creation process in a step-by-step fashion. They will ensure that you complete everything that you need to complete so that you can get your new business entity set up as quickly as possible.
What Else Does LLC Services Provide That I Should Know About?
One key thing to note about LLC service providers is that they often offer discounts on bundled services. That means if you want other kinds of assistance in addition to LLC formation support, it often pays to choose the same provider for both when possible.
For example, ZenBusiness will guide you through the LLC formation process for free if you also hire them as your registered agent. Similarly, you may be able to save money on website creation if you hire Tailor Brands to guide you through the LLC process.
It's also worth reiterating that you never need to hire one of these companies. Every state makes it possible to create an LLC on your own. People hire LLC formation providers simply because they want some guidance with the process. If you're looking to save money while becoming an LLC, it may be better to go through the process on your own.
Final Thoughts
The bottom line is that any of the LLC formation services on our list can be a good fit for different types of business owners. The right option for you will vary based on your goals and preferences, including how much you're willing to pay for business formation support.
If you're interested in creating an LLC on your own, consider doing further research on BizReport to learn more about that process. There's a good chance you'll find a state-specific article that can help you get started.
Whatever method you ultimately decide to use, we wish you all the best moving forward.
Frequently Asked Questions (FAQs)
What are the best LLC services of 2023?
The top LLC services of 2023 are ZenBusiness and Northwest Registered Agent. This is because they offer the most services in addition to LLC creation support at the best prices.
How much does it cost to create an LLC in 2023?
Your charges will include state filing fees and the amount charged by your LLC formation provider if you choose to use one. State filing fees can range from $50 to $200 or more. LLC formation costs can be as affordable as free or several hundred dollars. It depends on the package you use, the provider you choose, and whether you purchase any other services.
Can I create an LLC on my own?
LLCs are just one way to run a business. You can also form a corporation or run your company as a sole proprietor.
ABOUT THE AUTHOR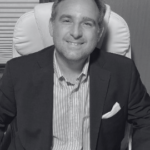 Dr. Jeffrey Christo is an educator, academic researcher, writer, and business analyst from the United States. His educational background includes a BA degree in History, Master of Science in Teaching, and Doctorate in Educational Leadership. Dr. Christo specializes in leadership, staff development, building organizational capacity, and systems. A lifelong learner, Dr. Christo is also currently a student pursuing an additional doctoral study in Business Administration. In the business world, Dr. Christo's areas of interest include organizational improvement, organizational analysis, organizational climate and culture, competitive advantage, real estate, and niche branding.
ABOUT THE REVIEWER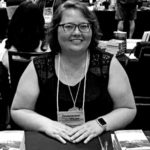 Kristina Knight is a freelance writer with more than 15 years of experience writing on varied topics. Kristina's focus for the past 10 years has been the small business, online marketing, and banking sectors, however, she keeps things interesting by writing about her experiences as an adoptive mom, parenting, and education issues. Kristina's work has appeared with BizReport.com, NBC News, Soaps.com, DisasterNewsNetwork, and many more publications.
+ 6 sources
Bizreport Advisor adheres to strict editorial integrity standards avoids using tertiary references. We have strict sourcing guidelines and rely on peer-reviewed studies, academic research. To ensure the accuracy of articles in Bizreport, you can read more about the editorial process here.
IRS. Limited Liability Company LLC | Internal Revenue Service. Irs.gov. Published 2019. Accessed July 6, 2023. https://www.irs.gov/businesses/small-businesses-self-employed/limited-liability-company-llc

U.S. Small Business Administration. Choose a business structure. Choose a business structure. Published 2022. Accessed July 6, 2023. https://www.sba.gov/business-guide/launch-your-business/choose-business-structure

Limited Liability Company Operating Agreement. www.sec.gov. Accessed July 6, 2023. https://www.sec.gov/Archives/edgar/data/1345691/000119312512119426/d230618dex1012.htm

Annual Filing and Forms | Internal Revenue Service. Irs.gov. Published 2020. Accessed July 6, 2023. https://www.irs.gov/charities-non-profits/annual-filing-and-forms

How to Start an LLC for $49 | Limited Liability Company Formation. ZenBusiness Inc. Accessed July 6, 2023. https://www.zenbusiness.com/llc/

Start an LLC | The Easy Path Forward | Pro Tips and Choices. Northwest Registered Agent. Accessed July 6, 2023. https://www.northwestregisteredagent.com/llc