4 Best Banks for International Travel To Save Money Fees 2023
All products recommended by Bizreport are selected by our editorial team, independent of our parent company. Some of our stories include affiliate links. If you buy something through one of these links, we may earn an affiliate commission.
Charles Schwab Bank
Best Bank for using ATMs
Capital One 360
Best for Foreign Transaction Fees
HBSC Bank
Best for Expats
There's no denying that traveling overseas can be expensive, from bank fees and ATM fees to hidden currency conversion[1] expenses – and that's without even considering the cost of the vacation itself!
Fortunately, banks are becoming increasingly competitive in low-cost international spending, with various fascinating account options available for international travelers. As a result, you may save a surprising amount of money over time by comparing choices and picking a bank with minimal wire-transfer costs, fair currency conversion rates, and inexpensive foreign transaction fees.
We compare the 4 best banks for international travel in this article, looking at foreign transaction fees, transaction prices, ordering foreign banknotes, transferring money, and opening up a business bank account, among other things.
4 Best Banks for International Travel 2023
Features Of Charles Schwab Bank
No ATM Fees and No Foreign Transaction Fees
Free Bill Pay Services That You Can Use Anywhere
Unlimited ATM Access
No Monthly Fee or Minimum Balance Requirement
Charles Schwab Bank
No foreign transaction fee
Unlimited ATM fee worldwide
No service fees or account minimums
Capital One 360
No foreign transaction fees
No monthly fee
User-friendly app with mobile check deposit
HSBC Bank
No monthly maintenance fees
No minimum balance requirement
Accepts regular direct deposits
Citibank
No monthly maintenance fees
Can access varieties of credit card options
ATMs at every corner for easy withdrawal
4 Best Banks for International Travel 2023
Charles Schwab Bank
Read Charles Schwab Bank Review
Although Charles Schwab is best recognized for its investment platform, it also operates a bank that provides online checking, Schwab one brokerage account, and other savings accounts. The checking account, in particular, is fantastic; it pays interest and has a fantastic ATM policy.
Refunds on ATM fees are unlimited all across the world
No monthly fee
Accounts that are linked to brokerage accounts
APY (Annual Percentage Yield) on checking accounts
Savings account rates are below average
There are just two types of banking accounts available at Charles Schwab: a checking account and a savings account. In addition, customers can open a Schwab Bank High Yield Investor Checking account for checking. This checking account isn't spectacular, but it does provide a 0.03 percent annual percentage yield (APY).
Although some banks provide free ATM use, which includes repayment of any costs levied by the machine's owner, it's normally only accessible globally for individuals with premium checking accounts with high minimum balance requirements.
Customers using the High Yield Investor Checking Account at Schwab Bank do not have this problem. The account pays interest and has no monthly fees or minimum balance requirements.
Best of all, the bank reimburses any ATM costs you incur globally. Additionally, there are no international transaction costs.
One of the most significant account features on the list is the international ATM charge refund. When traveling, having free access to cash/ATM machines is frequently less expensive than converting money at an airport or retail location, where you may be charged excessive exchange costs.
Capital One 360
Read Capital One 360 Review
Capital One 360 provides a top-of-the-line banking experience backed by excellent customer service. Its checking and savings accounts provide competitive interest and have no monthly fees.
Savings rates that are competitive
APY (Annual Percentage Yield) on a checking account
No monthly costs
No minimum initial deposit
Only a few local branches exist
Many banks levy additional costs when you make transactions outside the United States or buy something online from a shop situated in another country. However, this is not the case with Capital One 360.
Capital One 360 costs are cheap across the board, but it's the only bank that charges you for international transactions. In addition, the bank's monthly maintenance or ATM fees are not charged, making it easily one of the best banks for international travel.
HSBC Bank
HSBC is a good choice if you're searching for a full-service bank that offers more than simply checking and savings accounts.
No minimum balance requirement
N0 monthly fees
New clients and referrals are eligible for bonuses
Banking alternatives on the global scale
Low annual percentage yields on interest-bearing checking accounts
Opening a bank account with a major international bank might be a good choice if you're relocating out of the United States or seeking to keep financial links with a country where you previously lived.
People migrating to other countries can register an account with HSBC before they arrive. In addition, its mobile app allows depositors to monitor and transfer money between HSBC accounts in several countries. This is especially useful for regular travelers.
Other travel-friendly services offered by the bank include the opportunity to send money through wire transfer. International wire transfers are free for Premier checking account members. However, suppose the recipient account is not an HSBC Premier account. In that case, outgoing international wire transfers may be subject to a charge.
Citibank
If you want quality full-service banking products and services as well as access to a large number of fee-free ATMs, Citibank is a smart choice.
Create no-minimum-deposit checking and savings accounts
CitiBank issues the most credit cards in the world
Over 60,000 fee-free ATMs in the United States
Using another bank's ATM might cost you up to $2.50
Suppose you have family or other relationships with individuals in another nation. In that case, you may need to transfer money to them regularly – ideally without paying exorbitant fees each time. Irrespective of your approach, check the fees and currency conversion rates against the World Bank's remittance database.
While many banks allow users to send money without using a third-party wire transfer provider, few do it. For example, Citibank offers free international transfers to other Citi accounts through its Citibank Global Transfers service.
The Criteria For Picking A Good Travel Bank
When choosing a bank as a frequent traveler, there are a few factors to consider.
When you're traveling, you want a bank that has cheap costs, a nice online experience, and a broad network of ATMs. These may make a big impact whether you're traveling for business or pleasure, and they may even save you money.
Here are the parameters we considered when looking for the top banks for travelers:
Number of ATMs: If you're traveling within the United States, you'll want to have access to a wide network of ATMs where you can get cash for free.
Foreign transaction fees[2] on debit cards: These costs apply when you use your debit card to make a purchase in a foreign currency. Depending on the bank, they can range from 0% to 5%, and we only advocate using an account on the low end of the spectrum.
Reimbursement of ATM fees: Fees are frequently charged when withdrawing money from a private ATM or a foreign bank. You'll want an account that covers these, so you don't have to think twice about using a different bank's ATM.
Experience with mobile and internet banking: When you travel, you will be away from home — and most likely from your bank branch. You'll want a bank that offers a good online experience for managing your account, paying bills, and moving money. This statistic will be aided by the Apple App Store rating.
Best Banks for International Travel: Honorable Mentions
There will always be good competitors left out, regardless of the criteria utilized. As a result, the following possibilities are also worth considering;
Alliant Credit Union
American Airlines Credit Union
Andrews Federal Credit Union
Bank of America
Navy Federal Credit Union
More Financial Tips for Traveling Abroad
Travel, especially international travel, may rapidly become prohibitively expensive. Unfortunately, many of us pass up the chance to travel because of the cost implications. Fortunately, these financial tips would help in traveling abroad smoothly;
Using Public WiFi Isn't a Good Idea
You may not know how to break into other people's computers, but many others do.
Simply told, using public WiFi is risky.
When using public WiFi, never check your bank account or make any purchases. Hackers may simply log your keystrokes and figure out your account, password, and credit card information.
Get a credit card that doesn't charge you for international transactions.
Foreign usage fees are charged by over 90% of credit card issuers, inflating the cost of every transaction conducted outside the United States. Credit cards with no international transaction fees are ideal for international spending.
Final Thoughts
Whether you're going on a trip or intending to live abroad for a while, ensure you choose the best bank for your travels. You don't want to put yourself at risk of being a victim of fraud while you're gone or be startled by astronomical expenses. With just a little planning, you can have a worry-free trip and focus on the truly important things.
Frequently Asked Questions (FAQs)
Which bank is better for international travel?
The 4 best banks for international travel are Charles Schwab Bank, Capital One 360 Bank, HSBC, and CitiBank,
Is it possible for me to create an international bank account?
To create an account with an offshore bank, you must present evidence of identity and additional papers to confirm your identity. Banks may also want to know where your deposits came from. After that, you can use a debit card or wire transfer to get into your account.
Is opening a bank for international travel free?
Suppose you only want to use an overseas ATM. In that case, a Capital One 360 or Schwab Bank account makes the most sense because there are no monthly fees or minimum account balance restrictions.
ABOUT THE AUTHOR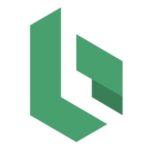 ABOUT THE REVIEWER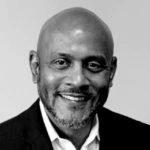 He is an organized and creative thinking sales management professional with experience in outside and inside sales in various markets. Working as freelancer in the Greater Boston Market, he moved to St. Louis and became an Account Executive, then a Sales Manager managing and coaching 12 sales reps covering a nationwide territory. He has developed his team with a combination of consultative selling and value before price coaching mindset which has won him a President's Cup and many other financially rewarding awards at RICOH. His most recent role as a Continuous Improvement Manager provided insight into the importance of delivering a quality product in alignment with the value and reputation of his organization. It further enhances the aspect of selling on value as opposed to price.
+ 2 sources
Bizreport Advisor adheres to strict editorial integrity standards avoids using tertiary references. We have strict sourcing guidelines and rely on peer-reviewed studies, academic research. To ensure the accuracy of articles in Bizreport, you can read more about the editorial process here.
Rey, H. (2001). International Trade and Currency Exchange. The Review of Economic Studies, [online] 68(2), pp.443–464. Available at: https://academic.oup.com/restud/article-abstract/68/2/443/1523216 [Accessed 25 Jan. 2022].
HeinOnline. (2021). About | HeinOnline. [online] Available at: https://heinonline.org/HOL/LandingPage?handle=hein.journals/fedred86&div=198&id=&page= [Accessed 25 Jan. 2022].