Simplii Financial Review 2022: Features & Alternatives
All products recommended by Bizreport are selected by our editorial team, independent of our parent company. Some of our stories include affiliate links. If you buy something through one of these links, we may earn an affiliate commission.
Simplii Financial is a division of the Canadian Imperial Bank of Commerce that serves as a direct and online banking platform for millions of clients in Canada.
Pros
Receive and send funds for free 

Zero monthly fees and minimum balance 

Convenience to bank anytime, anywhere

Free and unlimited debit transactions
Cons
No physical locations 

Limited investment options 

Unavailability of business banking accounts
Finance management 

Cashback on purchases

24/7 access to banking services 

No annual fees

High-interest savings account
Simplii Financial was introduced on November 1, 2017, with a mission to help clients bank, borrow money and invest with ease. The company's financial services are available 24/7 through mobile, telephonic, and online banking.
Simplii Financial is an online banking division of the Canadian Imperial Bank of Commerce (CIBC) which serves as a direct bank to its users. It was first introduced in 2017 and developed as a result of the conclusion of the contract between Loblaw Companies (supermarket chain) and CIBC. The two parties provided banking services for consumers under the President's Choice Financial brand.
All President's Choice Financial bank accounts, including mortgages, loans, and investments, were transferred to Simplii to serve as the direct digital bank of those users. Simplii Financial becoming the first Canadian bank to offer digital identity verification to clients in 2021. This feature made it easy for new clients, including international students, to open bank accounts online before entering Canada.
Simplii Financial has over 2 million users in Canada. Its wide range of features and functionalities makes it a top choice for users, especially for new clients or students outside the country. The bank ensures user safety from attacks with its firewalls and 128-bit encryption.
Simplii Financial is also quite popular due to the personal online banking guarantee it offers, which protects users from unauthorized transactions provided that they have met the terms and conditions.
Simplii Financial Advantages
Simplii Financial provides various benefits that make users prefer its services over regular brick-and-mortar banks. These advantages are stated below:
Get a $350 Welcome Bonus
Simplii Financial welcomes new users with $350 when they open a Simplii Chequing account. The bonus allows them to set up an eligible direct deposit ( payroll, pensions) for three consecutive months with a minimum of $100.
Wide Variety of Products
Simplii Financial offers users various products and services to improve banking, such as high-interest savings, USD savings accounts, and student banking.
No Fees
Users can perform daily banking in a simple and straightforward manner with no fees( monthly or annual) and zero minimum balance involved.
Low-Interest Rates for Borrowing
Simplii Financial offers low-interest loans with flexible monthly repayments. This helps users know exactly how much to pay each month.
Simplii Financial Packages
Simplii Financial offers different packages to suit clients based on their needs which are stated below:
Chequing Accounts
This is the most popular bank account for setting up pre-authorized payments and direct payroll deposits. The account type offers a zero minimum balance and no-fee daily banking feature with unlimited debit purchases for free daily. Chequing accounts are most suitable for users who perform frequent day-to-day banking transactions.
Savings Accounts
Various savings account options are available to users of Simplii Financial based on their lifestyle. These accounts are stated below:
High-Interest Savings Accounts
Simplii Financial offers an interest-bearing deposit account where users can carry out daily transactions and earn interest on the account balance. This account is simple, with zero minimum balance required, no transaction fees (monthly fees), highly competitive dollar rates, and automatic deposits.
USD Savings Accounts
This account is suitable for users who want to save money in USD or transfer money from their Canadian dollar accounts to USD savings accounts. The accounts make these transactions straightforward and efficient, with no monthly fees or minimum balance required. Users can also send money directly from their USD savings balance to 120 countries worldwide.
Spending Accounts
Simplii Financial also allows users to use spending accounts to set money aside and pay for health care and other dependent care expenses. This account helps users save money on income taxes with a lot of flexibility.
No Fee Chequing Account
This account type gives users free access to over 3,400 CIBC ATMs in Canada with no monthly fees for unlimited transactions on bill payments, debit purchases, or withdrawals. Holders of this account can also easily send personalized digital gift cards and process transfers.
Simplii Financial Cash Back Visa Card
This functionality enables users to earn cashback on purchases and carry out online and physical purchases anywhere Visa is used. Simplii Financial charges no annual fee and allows users to add additional cardholders with an option to set a spending limit conveniently.
Investing Accounts
Simplii Financial offers some investment account options for users who want to keep their money long-term for future purposes. These accounts are stated below:
Tax-Free Savings Account (TFSA)
Simplii Financial offers this account type to let users save money for various goals other than retirement with no taxes involved in money earned. Both interests and income earned on contributions are tax-free. No monthly fees or minimum balance requirements to open and maintain an account.
Registered Retirement Savings Plan (RRSP)
This account is to provide income to users after they retire. It offers great interest rates with zero minimum amount required to open an account. Opening this account requires earning income and filing a tax return, which is standard for investment products like this.
Registered Education Savings Plan (RESP)
Simplii Financial enables users with this plan to save for their child's education. The minimum monthly deposit is $25, and each child can get contributions from the government in the form of grants. The earnings from this savings plan can also be used to pay for another child's education.
Registered Retirement Income Fund (RRIF)
Simplii Financial offers an income fund plan for retirement and makes planning one's retirement easy. The registered plan grows on a tax-deferred basis, and users are offered a tax refund when they file tax returns due to deductible contributions from income. Withdrawals in this plan are subject to tax at the users' marginal tax rate.
Guaranteed Investment Certificates (GICs)
The Simplii Financial GIC is an investment designed for long-term purposes. This plan is fixed for a period of time at a set interest rate and allows users to earn guaranteed interest and protection of their principal. Users can set up this account for $100, and the rate and principal are guaranteed for every user.
Other Simplii Financial Products
Mutual Fund Accounts
These accounts enable Simplii Financial users to invest in a diversified group of funds based on a risk they are comfortable with. This feature makes Simplii Financial stand out from other online banks. The multiple layers of accounts are managed by professionals, and all fees and charges are clearly displayed.
There are 3 portfolio matches offered by this account for online banking, namely:
Conservative Income
Balanced Income
Growth Income
These portfolios vary based on the duration and risk users are willing to take on.
Simplii Financial Quick Overview
Best Overall Value
No monthly and annual fees, minimum deposit, and balance requirements
Free and unlimited transfers
Variety of products and high-interest rates
Simplii Financial Customer Reviews
Some of the things Simplii Financial customers had to say on Trustpilot
I changed my bank some months ago and started using Simplii Financial for my banking needs. The online banking service is very easy to use, and multiple options suit different lifestyles. I currently use high-interest savings accounts, and this has been serving me well. It makes my work easy because I am not always available to go to the bank, and being able to do everything online makes it so amazing. The telephone customer service has been very useful in my personal banking too.

Richard
I am really pleased with Simplii Financial! I came across the platform while I was surfing the web as one of the popular online only banks and their services have made banking very easy for me. I previously used to experience issues with multiple transactions in a day, and the charges were so overwhelming. But now, I am able to do as many transfers as I want without worrying about extra charges or delays. The mobile application is so quick and easy to navigate. I currently use PC financial and Simplii financial and I have never been more satisfied!

Angela Wilson
The platform is very reliable and straightforward to use. I am an engineer, and I get very busy with work. I searched for a banking platform that could suit my needs and help me plan my retirement and came across Simplii Financial reviews. The Registered Retirement Income Fund offered by this financial institution has been very useful to me and I prefer this digital bank over other banks. I committed myself to a regular percentage of my income monthly to secure my future when I eventually retire.

Benjamin Johnson
I was introduced to the digital bank, Simplii Financial some months ago by a colleague of mine, and I was initially skeptical about using an online only bank because I am big on physical locations and face-to-face services. However, I was surprised by how well my transactions were getting processed and the responsive customer care. The USD savings account is one of my best features of Simplii Financial. I can send, receive and save money in USD round-the-clock,, which is great.

Chloe
Simplii Financial Service Review
Review of Simplii Financial
| | | |
| --- | --- | --- |
| Overall Pricing and Value | | 88% |
| Cost Value | | 90% |
| Customer Support | | 88% |
| Ease of Use | | 90% |
| Included Features | | 85% |
Below, you will get a comprehensive review of the usage of Simplii Financial for your banking needs and the wide range of products, services, costs, and other functionalities offered by Simplii Financial.
Is This Brand Right For You?
Simplii Financial offers several account options, and it all comes down to a product or plan that suits your lifestyle. With Simplii Financial, users have access to accounts such as a no-fee chequing account, high-interest savings account, and USD savings account, as well as various plans for mortgages, tax-free, personal loans, retirement, and education.
The online bank suits the needs of both the working and non-working classes. If you want the convenience and speed of everyday banking from anywhere in Canada while having access to high-interest rates on savings and low-interest on loans, then the platform is right for you.
Cost Value
Simplii Financial has information about the fees and charges on its platform, and there are no hidden charges or rates. There is a provision of unlimited debit purchases and free round-the-clock banking, including the feature to transfer funds of CAD and USD, withdrawals, and bill payments available to Simplii customers. The accounts are easy to operate, and no minimum deposit or balance is required to open and maintain the savings accounts.
The no-fee chequing account allows account-to-account transfers with the availability of overdraft protection. Users can qualify for limits of up to $5000 with a monthly fixed rate charge of $4.95. This charge is accompanied by an interest rate of 19% fixed on overdraft balances. The digital bank RRSP option is the package where fees in taxes can be attached to withdrawals.
Customer Service
The customer service of Simplii Financial is available 24/7, 365 days a year. Inquiries and support requests are received and processed by actual people and not automated systems or bots. Mobile banking has a live chat option with a team on standby to answer users' queries. Customer service is accessible through phone calls (contact centers), email, or live chat.
Ease of Use
Both the mobile application and website platform of Simplii Financial is easy to use and navigate. The user interface is intuitive and does not require a learning curve to understand every functionality or how to open and maintain accounts. Mutual fund accounts are operated by company professionals on behalf of users after a set level of risk and portfolio is agreed on.
The platform has a mobile application for android and iOS devices with 24/7 access and a firewall with 128-bit encryption to safeguard the brand and its users from attacks. The application is responsive and efficient for transfers with banking services that vary based on preferences.
Included Features
Simplii Financial makes the management of finances and transfers easy for users. New clients are allowed to open accounts digitally before arriving in Canada. This is very useful for international students and people planning to open new accounts. The platform offers services such as personal loans, Simplii Financial mortgages, and Simplii Financial investments, which open users to a wide variety of banking options.
Simplii offers users access to over 3,400 CIBC ATMs worldwide. The cash-back Visa debit card is useful, especially for people who visit restaurants and generally shop frequently. There is an annual cash back of 4% available to all users. The platform also offers different investment options and modern solutions of banking to users.
Overall
Simplii Financial is efficient due to its convenience and speed in processing transactions and withdrawals. The platform also offers an online security guarantee to its users. It ensures that many Canadians are protected from funds that may be lost due to unauthorized bank transactions, with provisions made available by Canada Deposit Insurance Corporation.
The customer care service is easy to use and access. The agents are very responsive and readily available to provide solutions and answers to various questions users may have. Simplii Financial offers a wide variety of banking services to users digitally with no fee for daily banking or minimum deposits required. This Simplii Financial review is an indication that the usage of this platform is easy and straightforward.
2 Top Simplii Financial Alternatives
Tangerine Bank
BMO Bank
Simplii Financial
Award
Fundgrade A+
#1 in Customer Satisfaction
Product of the Year
Best commercial bank
Best private bank
BAI Global Innovation
Value for money
Mobile Banking Excellence
Online Banking Excellence
Feature Includes
Daily transactions with no fees
Overdraft protection
No minimum deposits
High-interest rate
Cross-border banking
Retirement and Tax planning
Digital banking
Unlimited transactions
No-fee daily banking
Cash back Visa card
High-interest rates
Retirement planning
USD savings account
Ranking
4/5
5/5
4.5/5
Detail
Read Review
Read Review
Read Review
Link
Tangerine Bank
Tangerine Bank, a subsidiary of Scotiabank is a Canadian direct bank that offers users no-fee chequing and savings accounts, mortgages, and mutual funds as well as Guaranteed Investment Certificates (GICs). The bank was founded in April 1997 by ING Group and was later acquired in 2012 by Scotiabank.
The Tangerine bank allows its users to carry out several banking services with mutual funds based on an indexing strategy. The bank offers a cash-back credit card providing customers with up to 2% cash back on selected purchases.
BMO Bank
Bank of Montreal (BMO) is a Canadian bank that serves as a multinational investment and financial services company. Formerly called Montreal Bank, it was founded in Montreal, Quebec, in 1817 and is the oldest bank in Canada.
BMO offers its clients various personal banking services ranging from savings and loans to credit cards, mortgages, and insurance. The bank offers 24/7 online banking, which helps users to manage their financials and carry out transactions anytime, anywhere.
Conclusion
Simplii Financial is a great banking platform that provides a wide range of banking services digitally to its users. The Simplii Financial mobile app makes it easy to make online transactions such as transfers, withdrawals, and purchases conveniently from one's phone or device without visiting a physical banking location.
The platform offers telephone banking that is easy to use, and the rates are very competitive, offering all the perks of physical banks. All these and more are why Simplii Financial's client base keeps increasing.
Frequently Asked Questions (FAQs)
Can I use the cash-back Visa card anywhere?
LorSimplii Financial allows users to use their cards to pay bills and carry out online and in-person purchases and transactions at zero fees. em Ipsum
Is it safe to use Simplii Financial?
Yes, it is. Simplii Financial is a division of CIBC, and the bank is insured by the Canada Deposit Insurance Corporation (CDIC).
Are there fees for transfers or withdrawals?
All transactions such as transfers, withdrawals, and purchases attract no fees on Simplii Financial. Users can also carry out unlimited transfers.
Does Simplii Financial have a branch anywhere?
Simplii Financial is an online-only banking service with no physical branches. All transactions and inquiries are carried out digitally.
ABOUT THE AUTHOR
Hannah is a seasoned writer based out of Pennsylvania. With years of experience in various writing niches, she provides SEO and on-demand content for Businesses in all industries
ABOUT THE REVIEWER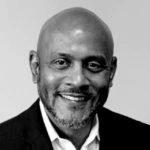 He is an organized and creative thinking sales management professional with experience in outside and inside sales in various markets. Working as freelancer in the Greater Boston Market, he moved to St. Louis and became an Account Executive, then a Sales Manager managing and coaching 12 sales reps covering a nationwide territory. He has developed his team with a combination of consultative selling and value before price coaching mindset which has won him a President's Cup and many other financially rewarding awards at RICOH. His most recent role as a Continuous Improvement Manager provided insight into the importance of delivering a quality product in alignment with the value and reputation of his organization. It further enhances the aspect of selling on value as opposed to price.