RBC High Interest eSavings Account Review 2023: Features & Alternatives
All products recommended by Bizreport are selected by our editorial team, independent of our parent company. Some of our stories include affiliate links. If you buy something through one of these links, we may earn an affiliate commission.
The Royal Bank of Canada is one of the largest financial institutions in Canada. It was founded in 1864 and has grown to be a household name and one of the best financial services providers. It offers a wide range of banking and financial services to individuals, businesses, and organizations throughout the country.
Pros
No minimum balance

Low transaction fees

High interest rates
Cons
Limited monthly debits

No free interac e-transfers
High interest on every dollar

Free electronic transfers

Zero minimum deposit

Financial tracker
RBC is trusted by over 16 million clients for personal banking, wealth management, investment banking, insurance, credit facilities, etc. It has branches in the United States, the Caribbean, and other international locations.
The RBC High-Interest eSavings account is an online high-interest savings account which lets you earn on every dollar deposited. In addition, you get free electronic funds transfer to other RBC accounts that bear your name and free withdrawals at any RBC branch or atm. The account is designed to help you build and earn a decent interest on your savings. Unlike most savings accounts, there are no minimum balance requirements, which makes it suitable for young savers and low-income earners. The transaction fees are also one of the lowest among online banking platforms in Canada.
RBC High Interest eSavings Account Advantages
Free Internal Transfers
You can quickly transfer funds to other RBC bank accounts without a transaction fee. In addition, you get one free withdrawal from an RBC ATM per month.
0$ Monthly Fee
Most savings accounts charge a monthly fee for the services offered. However, RBC lets you save and earn interest on your account without a cost. This makes it an excellent choice for savers who can afford to spend an extra penny paying for financial services.
No Deposit or Balance Requirements
You can get an RBC High-Interest eSavings account up and running with $1; there is no minimum amount required for you to get started. Also, you don't need to maintain a certain balance to keep enjoying your savings account.
Specialized Advice
You also get specialized advice from a digital service called MyAdvisor, which tracks all your savings and investments in one place. MyAdvisor is a powerful tool to help you effectively manage your finances. The service gives you a personalized savings plan alongside real-time visuals, forecasts, and helpful tips to help you meet your financial goals. MyAdvisor is available only to RBC clients.
RBC High Interest eSavings Account Features
RBC High Interest eSavings Fees & Rates
The RBC High-Interest account has an interest rate of 1.4%, which might not seem like a lot; however, it is high considering that it's a no-fee account. In addition, the interest is annual interest, but it is paid monthly. Also, it's calculated daily on your closing credit balance.
You get charged $5 for each debit once your monthly limit has been exceeded. There are no free Interac e-transfers; Interac transactions cost $2, and Interac e-transfer costs $1 per transfer. Cross-Border debits attract $1 per debit. PLUS System ATM Network access lets you withdraw at $3 per debit within US and Canada and $5 outside the US and Canada. Also, non-RBC ATMs attract a surcharge called a convenience fee that's added to your debit.
Electronic transfers to any RBC deposit accounts are free. However, you can get charged when you don't use the SelfServe option. Also, fund transfers and bill payments through online banking may attract a fee, although the access fee is waived. You should note that the Royal Bank reserves the right to change interest rates at any time, so you should check your interest rates frequently.
Access to RBC Online Banking, Mobile Banking
You get free access to online, mobile, and telephone banking, although fees may apply for the type of transaction you initiate on these platforms. You can also get eNotifications and eStatements at no cost. In addition, the myFinance tracker is also accessible for you to use.
Free e-Transfers to Your other RBC Account
Electronic transfers to your RBC royal bank accounts are free.
RBC High Interest eSavings Account Quick Overview
RBC High-Interest eSavings is an online savings account offered by the Royal Bank of Canada (RBC). The account is designed for customers who want to earn a high-interest rate on their savings without needing a minimum balance.
RBC High Interest eSavings Account Customer Reviews
I find the RBC eSavings account beneficial to my financial lifestyle. I get a great interest rate for a zero monthly fee account. The transaction fees are low and helpful since I frequently make deposits and withdrawals. The user experience on the banking platform is good; the interface is user-friendly, intuitive, and easy to navigate. Customer service is ready to help and solves all my inquiries. Banking with the RBC royal bank has been convenient and worry-free. It has been an excellent way to grow my savings and reach my goals; I recommend this to people who want a savings account for quick and easy transactions without paying excessively high fees. Also, if you are a young saver, this is an excellent place to start; you will get a decent interest earning rate while you build good financial habits.

Alex
After using the RBC eSavings account for a couple of years now, I can say it differs from similar offerings from other financial institutions. I am satisfied with the quality of service I receive; many features allow me efficiently grow my savings and reach my financial goals. The highlight of this account for me is the zero monthly fees. I don't expect to pay fees if I'm trying to save money. I think that defeats the whole purpose. Now, let's talk about customer service; it is good, but it could be better, and I don't have any complaints. The reps are courteous and always try to help you get the help required, even if you may need to be transferred to another department. I highly recommend RBC eSavings to anyone looking for a great savings account with low transaction fees and DECENT interest rates. The customer service and the range of financial services RBC offers genuinely set it apart from other financial institutions.

Rachel
The RBC eSavings is one of the best basic savings accounts in Canada; I've been an RBC customer for over seven years, and I'm satisfied with their products. I find the online banking platform to be very user-friendly, which makes it convenient for me to manage my savings. The fees are not too high; however, the interest rates could be higher. While the interest rate is competitive compared to some institutions, you can find slightly higher rates from other banks. Whatever the account lacks in rates, it makes up for it in low fees, so I guess it depends on what you want, higher rates or lower fees. In addition, customer service and the convenience of online banking makes it a great choice.

Sam
I enjoy my RBC high-interest savings account because its features give me a lot of flexibility regarding online banking. For example, I automatically transfer money to it from my chequing account to help me save money easily. The main features sold me are its competitive interest rate and no monthly fees. In addition, it has a great feature that helps me monitor my transactions and gives me advice on handling my finances; and this gives me peace of mind. The fact that there are no balance minimums and low fees means I don't incur unnecessary expenses.

Adam
RBC High Interest eSavings Account Service Review
Review of RBC High Interest eSavings
| | | |
| --- | --- | --- |
| Overall Pricing and Value | | 90% |
| Cost Value | | 95% |
| Customer Support | | 85% |
| Ease of Use | | 90% |
| Included Features | | 90% |
Is RBC High Interest eSavings Account Right For You?
The best savings account for you depends on various things, such as your needs and financial situation. These are some of the things you need to look out for when picking an account:
High-interest rate: RBC lets you earn decent interest on your savings.
No minimum balance: If you are looking for a savings account with no minimum balance requirements, this account could be suitable for you.
Low fees are always beneficial for your finances; RBC fees are low compared to other high-interest savings accounts. The zero monthly fees are also a plus for you
Easy online access: Convenience is something to always look out for. The RBC High-Interest eSavings account allows you to carry out transactions online without stepping foot in a local bank branch. As a result, your finances can be easily managed online.
However, it would be best if you kept in mind that there may be certain restrictions or limitations that you'll want to be aware of; as such, it's advisable to view legal disclaimers and conditions and speak to a rep if you need clarifications. Ultimately, the best savings account for you will depend on your financial situation and goals. Therefore, it would be a good idea to talk to a financial advisor to help you determine the best savings account for your needs.
Cost Value
The cost value of an account is often determined by how much fees you pay compared to the interest rate and value you get from it, and compare that to competitors. The RBC eSavings features no monthly fee, free online transfers to other RBC accounts, free RBC ATM withdrawals, and high interest on your savings. The RBC banking products are generally affordable, and this enhanced savings account proves cost-effective for your day-to-day savings.
Customer Service
The customer service is excellent; you can reach them via call, and rest assured that you will get a solution to any problems you may encounter. Of course, you can also check the online platform for answers to common issues.
Ease of Use
The online bank is relatively easy to use. It features a user-friendly and intuitive interface, which anyone can easily pick up and use. The RBC high-interest savings account is easily accessible through the mobile app; you can quickly check your balance, transfer funds to linked accounts, view past transactions and other special features such as MyAdvisor.
Included Features
The RBC Royal Bank provides access to myFinance Tracker and MyAdvisor for eligible RBC accounts, which are financial planning and budgeting tools to help you get your finances on track.
Overall
The RBC Royal Bank is an ideal choice for your day-to-day savings. It's easy to use and has friendly customer service and overall cost value. However, it lacks the tax advantage of a tax-free savings account.
2 Top RBC High Interest eSavings Alternatives
| | | | |
| --- | --- | --- | --- |
| | HSBC High Rate Savings Account | EQ Bank RSP Savings Account | RBC High Interest eSavings |
| Award | Best Interest Rates | Best for Investments | Best Overall |
| Ranking | 4.4 | 4.3 | 4.5 |
| Detail | Read Review | Read Review | Read Review |
| Link | | | |
HSBC High Rate Savings Account
HSBC High Rate Savings account is a no-monthly fee account offered by HSBC bank. It features tiered interest rates, free Interac e-transfers, and debits.
EQ Bank RSP Savings Account
The EQ Bank RSP Savings Account offers a high interest on your retirement savings plan. In addition, you can purchase GICs easily, making the account suitable for investments. However, it's not as flexible as other savings accounts.
Read more: Types Of Canadian Investment Accounts
Conclusion
The Royal Bank of Canada (RBC) is a well-established financial services provider in Canada, offering various services such as insurance, chequing and savings accounts, and investment banking. The RBC High-Interest e-Savings is an account designed for people who want a low-fee and zero minimum balance account. The customer service is excellent, and the online banking experience is smooth.
Overall, the RBC High-Interest eSavings account is a good option for customers looking to earn a decent interest rate on their savings without needing to maintain a minimum balance or pay high transaction fees. It is also suitable for people who want to use online banking to manage their accounts. The key features that make the e-savings account an excellent choice are a high-interest rate, no minimum balance, easy online banking, and no transaction fees. You can find more information about the account and its features on the RBC website or by speaking to an RBC representative.
Frequently Asked Questions (FAQs)
Can I purchase non-registered GICs with my eSavings account?
No, RBC offers only savings through this account. You need to select an RBC account suitable for investments.
 Does the Royal Bank support international debits?
Yes, you can also transact on non-RBC ATMs at home and abroad.
Does the eSavings have an app?
Yes, there's an app.
Are High-Interest Savings accounts special?
Yes, they are designed to help you make money faster than other accounts.
ABOUT THE AUTHOR
Hannah is a seasoned writer based out of Pennsylvania. With years of experience in various writing niches, she provides SEO and on-demand content for Businesses in all industries
ABOUT THE REVIEWER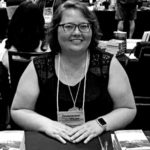 Kristina Knight is a freelance writer with more than 15 years of experience writing on varied topics. Kristina's focus for the past 10 years has been the small business, online marketing, and banking sectors, however, she keeps things interesting by writing about her experiences as an adoptive mom, parenting, and education issues. Kristina's work has appeared with BizReport.com, NBC News, Soaps.com, DisasterNewsNetwork, and many more publications.
+ 6 sources
Bizreport Advisor adheres to strict editorial integrity standards avoids using tertiary references. We have strict sourcing guidelines and rely on peer-reviewed studies, academic research. To ensure the accuracy of articles in Bizreport, you can read more about the editorial process here.
Introducing MyAdvisor – a Brand New Digital Service From RBC. www.rbcroyalbank.com. Accessed January 18, 2023. https://www.rbcroyalbank.com/investments/myadvisor.html
It's Easy to Save with an RBC High Interest eSavings Account. www.rbcroyalbank.com. Accessed January 18, 2023. https://www.rbcroyalbank.com/accounts/e-savings.html
View Account Information with eStatements. www.rbcroyalbank.com. Accessed January 18, 2023. https://www.rbcroyalbank.com/banking-services/estatements.html
Personal and Business Banking Services – RBC Royal Bank. www.rbcroyalbank.com. Accessed January 18, 2023. https://www.rbcroyalbank.com/
High Rate | Savings Account | HSBC Bank Canada. www.hsbc.ca. Accessed January 18, 2023. https://www.hsbc.ca/savings-accounts/products/high-rate/
Retirement Savings Plan. EQ Bank. Accessed January 18, 2023. https://www.eqbank.ca/personal-banking/rsp