PersonalLoans.com Review 2022: Features & Alternatives
All products recommended by Bizreport are selected by our editorial team, independent of our parent company. Some of our stories include affiliate links. If you buy something through one of these links, we may earn an affiliate commission.
PersonalLoans.com is a free to use online lending marketplace where you can compare peer-to-peer loans, bank loans and installment loans for whatever need you have.
Pros
Free to use

Quick lending decisions

Flexible terms

No prepayment penalty

Personalized offers
Cons
You will be added to their mailing list

Can't access bank-specific loan offers
Comparison site 

Access to multiple lenders
Founded in 2001

Based in Houston, TX

One of the oldest online marketplaces for personal loans
PersonalLoans.com connects borrowers to personal loans in a quick and efficient way. Oftentimes, finding good personal loan lenders who will approve you and get you the money you need quickly can be a hassle.
With PersonalLoans.com, compile all your relevant information and process it in a way to help you find the loan that's best suited for you from reputable lenders through their online marketplace that compares peer-to-peer, bank, and installment loan options.
PersonalLoans.com Advantages
Let's consider some of the main benefits of finding a personal loan through PersonalLoans.com.
PersonalLoans.com service is Free to use
For one, PersonalLoans.com is a free comparison site where you can compare lending partners all in one location to find the personal loans best suited for you and your needs.
Get funding fast, directly to your account
Another great part about PersonalLoans.com is that the lending decisions are made quickly and go directly to your bank account. In some cases, customers even get the money within one business day.
Request a loan for any occasion
The great news is that you can borrow money for any loan purpose. Whether you want to pay for a family vacation, cover bills, or pay for a home improvement project, you can have that flexibility by comparing the personal loan options on PersonalLoans.com.
Competitive Rates Available
By giving you a personal loans comparison tool, you can easily see which lenders offer the best rates and loan terms to find the best deal. You don't have to contact the direct lender themselves individually; rather, you can see it all in one location.
Personalloans.com Review: Features & Prices
Let's review some of the top features of finding bank personal loans through PersonalLoans.com.
PersonalLoans.com connects you with a lender
After submitting a request and online form with all your important information, the site will connect you with different lenders to find the best online personal loans for your credit history, your uses for the loan, and other important factors. This is important because not all lenders are willing to work with borrowers who have bad credit or other unique scenarios.
PersonalLoans.com shows you additional ads or offers for lenders and/or other credit-related products or services
Because it's a free service, you may also notice some additional ads for other financial products and services that are targeted at credit monitoring, credit repair through on-time payments, debt consolidation, financial literacy, or other debt relief services.
PersonalLoans.com also adds you to their marketing list
Again, it's a free service, so you will be added to their mailing list to get frequent marketing updates and other promotional emails.
PersonalLoans.com Quick Overview
Best Overall Value
Wide network of lenders including peer-to-peer, banks, and installment lenders
No hidden fees
Connect borrowers to personalized offers from the lending network
Personalloans.com Customer Reviews
Let's take a look at what some of the PersonalLoans.com customers have to say about their experience with the company on Trustpilot.
This is a legit site! Easy to navigate and the process is very easy and hassle free. I was approved in a matter of minutes and had options to choose from. I highly recommend to everyone and would certainly come back again.

Mark
The site was easy to use and worked great from my phone! I was connected to a lender who was able to get me a large portion of the money I needed. My bank could not help me so I'm thankful for what I was able to receive. I would recommend this site and use it again in the future.

Isabel
Convenient and very easy to use. Approval process was timely and was matched within moments of completing the application. Will definitely use again in the future.

Dan
I was skeptical at first but overall I'm very satisfied with the product. It's very easy to use and navigate and best of all, it's secure. Unlike most places or products I review, I do not have any complaints and have nothing but praises. Karen approves!!!

Karen
Personalloans.com Service Review
Review of Personalloans.com
| | | |
| --- | --- | --- |
| Overall Pricing and Value | | 90% |
| Cost Value | | 90% |
| Customer Support | | 80% |
| Ease of Use | | 100% |
| Included Features | | 90% |
Now we'll take a final look at whether PersonalLoans.com is a good fit for you or not.
Is PersonalLoans.com Right For You?
PersonalLoans.com is a great option for anyone searching for a personal loan, whether it be personal installment loans, from a traditional bank, or other options. Upon making the loan request with your personal information, you'll receive personalized offers.
Cost Value
The PersonalLoans.com site is free to use, and you'll never face any hidden fees from the platform or the loan providers. While you may pay applicable fees like an origination fee or any other additional fees the lender charges throughout the rest of the loan process, this won't be imposed by the comparison site itself. So, it offers a lot of cost value to users, no matter the loan amount they're after or their credit score.
Customer Service
PersonalLoans.com has convenient support options should you need help. They are available on the phone from 6 am to 7 pm PST on any business day and are always available over email.
Ease of Use
The online process of comparing loans is much easier when using PersonalLoans.com. You put in your relevant information to the online form and receive the loan agreement and loan amount that best suits your situation and credit score. This is highly valuable and cuts down on the manual time you would spend doing this. Plus, they'll provide the funds directly to your active bank account upon approval. Then, you'll make the monthly payment to the lender directly.
Included Features
Not only does the platform connect you with the direct lender willing to lend money to you given your unique credit score, use for the funds, and other application details, but they also have other features like showing you advertisements for financial products that could help you in other ways.
Overall
Overall, comparing various lenders on PersonalLoans.com is very worthwhile. So while they don't offer loans themselves, the site helps you be more efficient to make a loan request with various lenders and compare the loan offer that they each provide for you. They show options for a range of loan amounts and will help you find the lender loan terms with the monthly payments that are right for you.
Alternative to Personalloans.com
| | | | |
| --- | --- | --- | --- |
| | Badcreditloans | Clearviewloans | Personalloans.com |
| Loan Amount | Up to $10,000 | $100 – $5,000 | $500 – $35,000 |
| Interest Rate | 5.99% – 35.99% | By lender | 5.99% – 35.99% |
| Loan Term | 3 to 36 months | up to 90 days | 3 to 72 months |
| Detail | Read Review | Read Review | Read Review |
| Link | | | |
Badcreditloans
As the name suggests, Bad Credit Loans is a free service to help borrowers find lenders that will work with borrowers with poor credit. This includes a soft credit pull and no obligation to accept the loan offer with loan amounts up to $10,000.
Clearviewloans
ClearViewLoans.com helps consumers get access to the money they need, quickly. They have simplified the process to find a lender in the case of emergencies, and have lending partners to give you the cash you need. They are not a lender themselves, but like other third-party networks, they will help connect you to the lenders with the right loan amounts in a timely manner.
Conclusion
Checking out the loan details that various lenders will offer is a great use of PersonalLoans.com. No matter what your credit score is, you can find the right match for you using this online comparison site. Through your information, they'll be able to provide you with a personalized loan offer that's built just for you and your needs and quickly deposit the funds you need to your checking account.
Frequently Asked Questions (FAQs)
Is PersonalLoans.com accredited by the Better Business Bureau?
No, they are not BBB accredited, though they do show great customer reviews on Trustpilot.
Can you access bad credit lending options on PersonalLoans.com?
Yes, even borrowers with a bad credit score can find solutions with reasonable loan terms on PersonalLoans.com. So if you're worried about your credit check or credit report, you can be sure that the site will show you options for lenders that will lend to applicants with poor credit scores.
What is the minimum repayment term for the loans that PersonalLoans.com suggests?
The repayment terms for the loans will differ based on the specific financial institution. However, most repayment terms will be between 3 months and 72 months for longer-term loans. 
ABOUT THE AUTHOR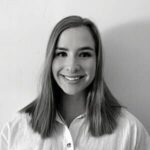 Bailey Schramm is a writer based out of Jackson Hole, WY, primarily covering topics and trends in financial services, business, and the blockchain. With a background covering stock market developments for a major FinTech company, she now provides SEO and content strategy services to financial service companies and tech startups.
ABOUT THE REVIEWER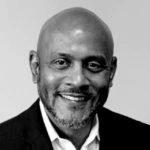 He is an organized and creative thinking sales management professional with experience in outside and inside sales in various markets. Working as freelancer in the Greater Boston Market, he moved to St. Louis and became an Account Executive, then a Sales Manager managing and coaching 12 sales reps covering a nationwide territory. He has developed his team with a combination of consultative selling and value before price coaching mindset which has won him a President's Cup and many other financially rewarding awards at RICOH. His most recent role as a Continuous Improvement Manager provided insight into the importance of delivering a quality product in alignment with the value and reputation of his organization. It further enhances the aspect of selling on value as opposed to price.
+ 1 sources
Bizreport Advisor adheres to strict editorial integrity standards avoids using tertiary references. We have strict sourcing guidelines and rely on peer-reviewed studies, academic research. To ensure the accuracy of articles in Bizreport, you can read more about the editorial process here.
PersonalLoans.com is rated "Excellent" with 4.6 / 5 on Trustpilot. Trustpilot. Accessed October 25, 2022. https://www.trustpilot.com/review/personalloans.com