Paypal Review 2022: Key Features & Alternatives
All products recommended by Bizreport are selected by our editorial team, independent of our parent company. Some of our stories include affiliate links. If you buy something through one of these links, we may earn an affiliate commission.
PayPal is a POS system helping small businesses around the world process sales and transactions, either online or in person. PayPal is a brand customers trust, making it a great tool for vendors to use.
Pros
Accepts multiple forms of payment

Strong brand recognition

A large variety of e-commerce features
Cons
Lack of POS features

Fees for international payments

The added cost for hardware

Confusing transaction fees
Payment support for online purchases

Buy now, pay later payments

In-person payments via QR code

Venmo and cryptocurrency payments

Card reader for debit and credit card payments
Founded in 1998

Based in San Jose, CA
PayPal is a hub for business transactions between parties from all around the world. There are 26 million businesses that power their transactions with PayPal, which is preferred for its easy setup, great fraud detection, and seller protection tools. Thus, PayPal customers love how they can use the platform to reach more buyers and promote higher levels of sales. On the consumer side, customers enjoy the protections they receive by making a purchase with PayPal from vendors and sellers from all around the world.
Paypal Advantages
Let's take a look at some of the main advantages for small businesses to accept payments with PayPal.
Top Point of Sale (POS) System
To begin with, PayPal remains a top payment processing system for small businesses. It is consistently viewed as the best online payment platform, known for its wide use, brand recognition, trust, and ease of use. The number of features available to e-commerce merchants makes the platform very valuable, and customers like the security and transparency that they get from using PayPal to make a purchase.
Widely Used
Again, they have a widely popular service among small businesses, and customers easily recognize the PayPal logo and have a lot of trust in the brand compared to other payment processing companies. Customers understand they will have a secure transaction and have a lot of trust in the PayPal brand.
Accepts Multiple Forms of Payment
Another great benefit for companies who have implemented PayPal is that it's one of the popular online payment systems that allow purchasers to use a variety of ways to make a payment. This can include coming from a debit or credit card purchase, Venmo, cryptocurrency, and more. This allows businesses to accept many different types of payments, all within one platform.
Mobile App & Multiple e-commerce Features
Lastly, the PayPal app is a great way for businesses and merchants to process payments. They have a seamless and easy-to-use interface for both sellers and customers, including an easy payment screen, good customer service, a branded checkout page, and more. Thus, e-commerce sellers can enjoy a wide array of helpful tools, making PayPal an essential payment provider.
Paypal Features and Prices
Now let's review some of the features and price points for utilizing PayPal to process online payments.
PayPal Account Levels
There are three main types of PayPal accounts, each with different capabilities and features. Let's review each below.
Personal
To start, the personal account is great for those who are looking for a payment processor that's good for transferring money to friends and family and will facilitate card payments online.
For sellers, it's a good tool to receive payment for your own small eCommerce website or if you sell on a marketplace like eBay or Etsy given the small fee that is charged.
When using a personal account, your name will be shown on each transaction, which could detract from your privacy online. Additionally, having this type of account will limit the types of payments you can accept. So, those who run a full-fledged online business may not want to select the option, which is better for those who are making occasional sales or those who need to transfer money to friends and family.
Premiere
The Premiere account is similar to the business account, though, with this type of account, customers must manage payments individually rather than to big groups of people.
This account is a good option for anyone who needs a payment processor option for online sales and will pay a minimal fee on each payment which is subtracted from payments received. Plus, you can also use this account to make purchases online, which is convenient for those who want to be able to do it all. It's also important to note that this account can only be operated by one user.
Business
The business account is best for users who will use the account primarily to sell products and services online. This is great both for brick-and-mortar stores and online sellers.
This comes with all of the benefits that you'll find in the personal account, but it also includes some additional features like accepting payments by credit card, debit card, and other PayPal accounts, you can receive payments under your business name, up to 200 employees can have access to the account, and you can track payments, get live customer support, and print labels.
Thus, the payment services PayPal offers with the business account are a great match for someone receiving payments on a regular basis.
PayPal's Fees
We can now review the various fees that PayPal has for sellers to utilize their services. They do have considerable chargeback fees when compared to several other payment providers, but the rest of the fees tend to be quite reasonable and competitive with other payment processors.
Fee
Detail
Digital payments
3.49% plus 49 cents/transaction
In-person payments with a PayPal QR code
1.90% plus $0.10/transaction above $10
2.4% plus 5 cents/transaction $10 and below

Online credit and debit card payments
2.59% plus 49 cents/transaction
In-person card payments
2.29% plus 9 cents/transaction
Other Fees
As we've discussed, PayPal has some additional fees that may surprise sellers if they do not pay close attention. There is a $20 chargeback fixed fee, and PayPal does not refund the transaction fee when the customer returns their purchase. So, if you are frequently processing returns, PayPal fees can add up.
Regarding their payment fees on international transactions, there will be an additional 1.5% for all transactions plus a currency conversion fee. And if you want to receive money instantly, you will pay instant transfer fees of 1.75%, up to $25.00.
Paypal Quick Overview
Here is a quick reminder of the great advantages of utilizing PayPal to facilitate an online transaction with customers.
Best Overall Value
PayPal portal accepts a number of multiple mobile payment solutions
PayPal integrates seamlessly with just about every business
Great security and fraud prevention
Paypal Customer Reviews
PayPal has garnered excellent reviews from its Canadian customers. Check out what they have to say on Capterra.
I have never had issues with PayPal for both taking or making payments and overall my experience has been very positive.

Donna
This is the easiest software to use while running a relatively small business. No hassles with essential a pay-as-you-go model with the minimal transfer fees.

Dallas
Overall positive, but can be costly over time. Difficult to get customer support when there is a problem. Money transfer delays between Paypal account and bank account can be annoying if expecting quick payments.

Martine
It has been great for our company! Our funds are deposited very quickly into our account when we do the transfer. I feel that our customers are more comfortable paying with a secure app like PayPal rather than entering their Credit card numbers onto multiple sites. With online purchasing becoming more common it is important to have the PayPal option for payment. Personally, I am disappointed when an e-commerce site doesn't list Paypal as an option and I will often not purchase from the site if this is the case.

Melanie
Paypal Service Review
Review of Paypal Service
| | | |
| --- | --- | --- |
| Overall Pricing and Value | | 95% |
| Cost Value | | 95% |
| Customer Support | | 90% |
| Ease of Use | | 100% |
| Included Features | | 95% |
Let's take one final look at whether having a PayPal account is a good choice for your business.
Is This Brand Right For You?
Throughout this guide, we've discussed that PayPal is one of the best electronic payment sites out there. It will allow online sellers to accept PayPal payments and receive instant transfers to a linked checking account, and a number of other online tools for e-commerce sellers. There are a number of different accounts available for sellers at any level and even allows for offline payment processing at a market or in-person events with the physical hardware.
Cost Value
PayPal charges fees on transactions depending on the type of transaction, where it was made, and more. This can be confusing to sellers at times, though they don't differ too much from what other platforms charge. Their chargeback fee can be higher than others, though this is only a problem for sellers who will be making a lot of returns.
Customer Service
Some may feat that they have poor customer service for such a large company, though many customers note the great experience they've had with the team and the prompt service they receive.
Ease of Use
PayPal has great ease of use for both sellers and their customers. The interface is very user-friendly and is easy to add credit card account information, use PayPal to send money for personal transactions, and more.
Included Features
Within the PayPal app, there are a number of great features that online sellers can enjoy. And depending on the account you have, you can track sales, make labels, process refunds, and more. For any online seller, PayPal has the features you need to accurately manage customer payments.
Overall
PayPal continues to be one of the most popular payment processing platforms for online sellers. It's trusted by customers, offers great customer support, and other helpful features and tools for online sellers. The fees can be confusing, though they don't differ much from what other platforms charge, especially at the value that PayPal provides.
2 Top Paypal Alternatives
| | | | |
| --- | --- | --- | --- |
| | Wise | Wealthsimple Cash | Paypal |
| Overview | Best for Currency Conversion | Best for Canadian Consumers | Best Overall |
| Ranking | 4.6/5 | 4.2/5 | 4.6/5 |
| Detail | Read Review | Read Review | Read Review |
| Link | | | |
Wise
Wise is a financial technology company that offers an affordable way to make payments from the US to over 70 countries. They have some of the best and most competitive conversion rates you can find, and they have an easy and simple-to-use website. Customers can transfer funds either from a bank account or a credit card, and the recipient will need to have a bank account to receive the funds. They are transparent with their fees, which you can see on the homepage with their cost calculator.
Wealthsimple Cash
Wealthsimple allows Canadians to make peer-to-peer transfers, and the platform is now available to everyone in the country. It's similar to other platforms like Venmo or CashApp, allowing users to make instant transfers, and deposit money of up to $500 directly using their Visa debit card, with no fees, and are available on iOS and Android devices. There are daily and monthly transaction limits as well.
Conclusion
The ease of use, popularity, and brand recognition of PayPal are something not replicated by other providers. They offer a number of different tiers for accounts to meet the needs of any seller and have an instant pay option for when you need the funds right away. They will continue to be one of the top players in the industry.
Frequently Asked Questions (FAQs)
What can a seller do if there's a failed payment from a customer?
Answer: Sellers may notice frozen or delayed funds if a customer makes a dispute against certain claims. This will allow the buyer and seller to come to a resolution on their own within a certain number of days. If they are unable to resolve it, the problem can be escalated.
Is PayPal a secured online banking system?
PayPal is a payment processor, not a secured online bank or online bank system, though it can be connected to your checking account for instant transfers.
ABOUT THE AUTHOR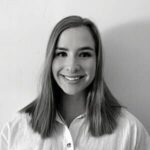 Bailey Schramm is a writer based out of Jackson Hole, WY, primarily covering topics and trends in financial services, business, and the blockchain. With a background covering stock market developments for a major FinTech company, she now provides SEO and content strategy services to financial service companies and tech startups.
ABOUT THE REVIEWER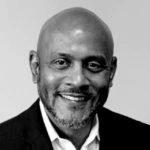 He is an organized and creative thinking sales management professional with experience in outside and inside sales in various markets. Working as freelancer in the Greater Boston Market, he moved to St. Louis and became an Account Executive, then a Sales Manager managing and coaching 12 sales reps covering a nationwide territory. He has developed his team with a combination of consultative selling and value before price coaching mindset which has won him a President's Cup and many other financially rewarding awards at RICOH. His most recent role as a Continuous Improvement Manager provided insight into the importance of delivering a quality product in alignment with the value and reputation of his organization. It further enhances the aspect of selling on value as opposed to price.
+ 1 sources
Bizreport Advisor adheres to strict editorial integrity standards avoids using tertiary references. We have strict sourcing guidelines and rely on peer-reviewed studies, academic research. To ensure the accuracy of articles in Bizreport, you can read more about the editorial process here.
PayPal Reviews. Capterra. Accessed November 4, 2022. https://www.capterra.ca/reviews/179251/paypal?countries