What Different Types Of Credit Cards Does Costco Accept?
Costco is one of the largest retailers in the world, known for their great discount shopping on bulk items to members at their warehouses across the country, though they also operate gas stations and an online store as well.
Many people are often surprised that you can only make purchases with Visa credit cards at their warehouses and gas stations, though they have more lenient options when it comes to their online store. Continue reading below as we discuss the payment options accepted at Costco, and where you can use Discover cards and Mastercards if you want to make a purchase from Costco.
What Is Costco?
Costco Wholesale Corporation is an American operator of discount stores in the form of warehouse clubs. They offer bulk quantities of goods, which are sold at large discounts to club members who pay an annual membership fee. To date, they are one of the largest retailers in the world and have grown a loyal customer base over the years.
What Different Types Of Credit Cards Does Costco Accept?
Costco accepts different types of payments depending on the type of store and whether you're making an in-store payment, buying goods from Costco online, or at Costco gas stations. Let's go over the various payment methods accepted at each of these venues.
At Costco Warehouses
For Costco purchases made in-store at their warehouses, there are only certain credit cards accepted. They accept any Visa credit card, while they do not accept Mastercard payments in their warehouses. Plus, they also accept the Costco Anywhere Visa Card by Citi. So if you don't have either of these cards, you'll need to search for another payment method to make your purchase at their warehouses.
At Costco Gas Stations
Just like at Costco warehouses, the only credit card that Costco accepts at their gas station is Visa credit cards and the Costco Anywhere Card by Citi. So if you're wondering if Costco accepts Mastercard or Discover cards at their gas stations, the answer is no, they do not, even though it is one of the major credit card brands.
Online At Costco.com
When shopping online at Costco, you are able to use more credit cards than just the Visa card, including Discover cards, like JCB and Diners Club, and they also accept Mastercard there as well. As you can see, there is a much larger variety of credit card companies that are accepted at Costco online rather than in Costco stores.
So if you don't have a Visa credit card and want to make a purchase from Costco, you'll need to do so online.
What Different Types Of Credit Cards Does Costco Not Accept?
As you may be able to gather from the above list of the credit card options accepted at Costco, you'll notice that Costco members are mostly limited to Visa cards. With this, you cannot make a purchase in-store or at their gas stations with Mastercard, American Express, Discover, or other issuers outside of Visa.
They do offer additional payment methods like debit cards, EBT cards, and more, though we will discuss this further below. Plus, Discover and Mastercard are all credit cards that Costco accepts online or in the Costco app. However, American Express is not accepted anywhere by Costco.
An interesting fact is that at one point Costco did not allow any purchases to be made with a credit card, though this has clearly changed throughout the years.
How Can You Pay If Costco Does Not Accept Your Credit Cards?
So after you've reviewed what credit cards Costco accept as a Costco member, you may be left discouraged if they don't accept the card you carry. Because of this, they offer plenty of other ways for you to pay at their stores aside from using a credit card.
Aside from credit cards, Costco also lets their customers pay with the following payment methods in the store or for online purchases:
Pin-based debit cards
They accept cash
Personal checks from customers with an active membership card
Business checks from current Costco members
Traveler's checks
Costco Shop card
EBT cards
Mobile payment methods (Google Pay, Apple Pay, Samsung Pay, etc.)
So even if Costco doesn't accept the type of credit cards you have, you can still find ways to make Costco purchases from their warehouses, gas stations, and website.
The Top 2 Credit Card Providers Accepted By Costco
| | | |
| --- | --- | --- |
| | Chase Freedom Unlimited® | Costco Anywhere Visa® Card by Citi* |
| Award | Best for Bonus Categories | Best for Costco Shoppers |
| Detail | Read Detail | Read Detail |
| Link | | |
Chase Freedom Unlimited®
Chase Freedom Unlimited is a great cash-back credit card, especially for restaurant and drugstore purchases, and for Chase Ultimate Rewards. With spending in these categories, you can earn 3% cash back, and 5% back on travel purchases when booked through Chase. Plus, you earn 1.5% cash back on all other purchases.
Not to mention, you can typically get a good sign-up bonus upon account opening, and a number of ways to redeem rewards. Many people note that the reward structure isn't the most straightforward, though it does have great bonus categories which make it one of the most lucrative rewards cards out there. Plus, they have a 0% introductory rate with no annual fee, making it a great option for many looking to make balance transfers or earn rewards on different categories of spending on eligible purchases.
Lastly, you can get even more value out of the card if you have other credit cards that earn Chase Ultimate Rewards.
Costco Anywhere Visa® Card by Citi*
Another great option to earn cash back and bonus rewards are to open up a Costco Anywhere Visa card by Citi, which has no annual fee. This is only available to those with a Costco membership. Cardholders can earn 4% cash back on eligible gas purchases and EV charging purchases up to $7,000 a year, and 1% cashback rewards on all eligible purchases after.
Additionally, you can earn 3% cash back on restaurant purchases and travel purchases with these Visa cards. Not to mention, you'll earn 2% cash back on all other purchases from Costco warehouses or online stores, and 1% cash back on purchases anywhere else.
Upon account opening, you will receive an annual reward certificate which you can redeem for cash or merchandise in Costco warehouses. All of this combined with the fact that they charge no annual fee makes this a premier rewards program credit card for Costco shoppers.
Final Thoughts
So if you've ever wondered what credit cards Costco accepts, you now know that you're largely limited to Visa cards. However, they do have a wider selection of acceptable payment methods for Costco members at their online store or in the Costco app, including debit cards, Costco Shop cards, and more.
Frequently Asked Questions (FAQs)
Can I use a Diners Club card to make a purchase in a Costco warehouse?
To pay for your Costco spending in a warehouse, you can only use a Visa credit card. However, you can use a Discover card like Diners Club credit card when shopping online at their website or in the Costco app.
What are Costco shop cards?
Costco shop cards are very similar to debit cards or gift cards and are a convenient way for Costco members to make purchases. They can be used online at the Costco website, in their gas stations, or in the warehouses. They can be reloaded with value at any Costco Warehouse. So even though Costco accepts cash, this can be another great alternative to credit cards or debit cards when purchasing from Costco.
Can you use the Chase Sapphire Preferred card in Costco warehouses?
No, this is not one of the rewards credit cards that they offer at Costco. 
Can I use a debit card at Costco?
Yes, you can use a debit card at all Costco stores, including online, at their gas stations, and in their warehouses.
ABOUT THE AUTHOR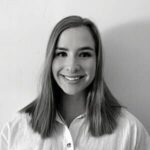 Bailey Schramm is a writer based out of Jackson Hole, WY, primarily covering topics and trends in financial services, business, and the blockchain. With a background covering stock market developments for a major FinTech company, she now provides SEO and content strategy services to financial service companies and tech startups.
ABOUT THE REVIEWER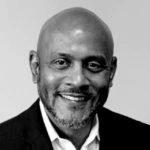 He is an organized and creative thinking sales management professional with experience in outside and inside sales in various markets. Working as freelancer in the Greater Boston Market, he moved to St. Louis and became an Account Executive, then a Sales Manager managing and coaching 12 sales reps covering a nationwide territory. He has developed his team with a combination of consultative selling and value before price coaching mindset which has won him a President's Cup and many other financially rewarding awards at RICOH. His most recent role as a Continuous Improvement Manager provided insight into the importance of delivering a quality product in alignment with the value and reputation of his organization. It further enhances the aspect of selling on value as opposed to price.
+ 7 sources
Bizreport Advisor adheres to strict editorial integrity standards avoids using tertiary references. We have strict sourcing guidelines and rely on peer-reviewed studies, academic research. To ensure the accuracy of articles in Bizreport, you can read more about the editorial process here.
What payment methods are accepted at Costco? customerservice.costco.com. Accessed November 23, 2022. https://customerservice.costco.com/app/answers/detail/a_id/719/~/what-payment-methods-are-accepted-at-costco%3F

Costco Wholesale. costco.com. Accessed November 23, 2022. https://www.costco.com/

Credit, Debit, and Charge Cards. Consumer Advice. Published August 15, 2012. Accessed November 23, 2022. https://consumer.ftc.gov/articles/0332-credit-debit-charge-cards

Costco Anywhere Visa Card by Citi — Citi.com. www.citi.com. Accessed November 23, 2022. https://www.citi.com/credit-cards/citi-costco-anywhere-visa-credit-card

Discover – Card Services, Banking & Loans. Discover.com. Published 2019. Accessed November 23, 2022. https://www.discover.com/

Mastercard – Global Leading Company in Payment Solutions Offering Credit, Debit, Prepaid Cards & More. Mastercard.us. Published 2019. Accessed November 23, 2022. https://www.mastercard.us/en-us.html

Gasoline. costco.com. Accessed November 23, 2022. https://www.costco.com/gasoline.html