Canada's Best Child Bank Account: Top 9 Picks & Reviews in 2023
All products recommended by Bizreport are selected by our editorial team, independent of our parent company. Some of our stories include affiliate links. If you buy something through one of these links, we may earn an affiliate commission.
Tangerine Children's Savings Account
Positive Customer Reviews
CIBC Smart Start
Best LLC Formation Packages
TD Student Chequing Account
Best Online Tracking Tool
Many parents believe teaching their children how to save money is just as important as teaching them how to read. That's why they look for the best ways to instill good money habits early on for future financial success. One of the most effective methods is opening a bank account specifically designed for kids.
In Canada, there are various options available when it comes to child bank accounts. Each has its own benefits and features, so parents should make sure to compare the different products and find the one that best suits their children's needs.
To help you, we compiled a list of our top picks for Canadian bank accounts for kids. Let's get started!
Top 9 Best Child Bank Accounts Canada 2023
What is a Child Bank Account?
A child bank account is a type of savings or chequing account designed for kids. These accounts offer features like low minimum balances and fees, making them a great way to promote sound financial habits in children so they can prepare for future money burdens such as bill payments. They also provide a card for kids to get used to cashless or debit transactions.
Many children's bank accounts in Canada allow parents to link their own accounts so they can keep an eye on their kid's spending and transfer money when needed. Some even come with rewards programs that give the child incentives for saving money, teaching them the value of delayed gratification.
9 Best Child Bank Accounts in Canada January 2023
Tangerine Children's Savings Account
With a 1.10% rate, this kids' bank account offers one of the highest interest rates for children's savings accounts. This is good news for any parent since it means kids can earn on their balance and build their wealth as they grow older.
Since the children's accounts will be linked to the parents' savings accounts, parents can easily transfer funds and monitor their children's savings whenever possible. This allows parents to teach their children the value of money and how to manage it responsibly.
Best of all, there are no fees per month. Parents who simply want to teach their children how to save money without having to break the bank can opt for this product.
CIBC Smart Start
The account comes with a CIBC Advantage Debit Card, which allows kids to make purchases using their own funds. By letting them use the CIBC Advantage card, parents can teach them the concept of cashless transactions. There is no limit as well, meaning users can enjoy free debit transactions, including Interac e-transfers.
CIBC also offers an attractive welcome offer. When you open a CIBC Smart Start account, you can earn up to $150 if you complete certain requirements. This way, kids can build their savings quickly and start learning about the importance of financial planning.
Moreover, kids aged 14 and older can enjoy free SPC+ memberships, where they can save up to 30% at over 450 partner stores. They can learn how to make smart shopping decisions and save money for future needs.
This particular account unfortunately does not have an interest rate. If you want a CIBC account with an interest rate, try the CIBC Premium Growth Account, which earns 0.01% on every dollar saved.
TD Student Chequing Account
As mentioned, children with the TD Student Chequing Account (formerly TD Youth Account) can use it until they reach the age of 23. After which, they can choose to keep the account if they show proof of enrollment in a post-secondary educational institution. The account comes with a Visa debit card, which students can use to make free unlimited debit transactions.
Currently, TD offers a $100 Amazon.ca gift card for new users if they meet certain requirements. This is useful for students that need to purchase essential school items, such as textbooks and school supplies.
Students who visit Starbucks often will also enjoy perks. After linking their debit card with their Starbucks Rewards account, they can earn 50% more Stars at participating Starbucks stores. For college students who make coffee runs regularly, this can be a great way to save some money.
While most of its features are attractive, this TD account sadly doesn't have an interest rate. If you want kids to grow their balance, you may have to look elsewhere.
Scotiabank Getting There Savings Account
The biggest lure of this kid's bank account is the Scene+ program, which lets users earn 1 Scene+ point for every $5 spent on everyday purchases. Kids also earn 1 point for every $1 spent at Cineplex. The points may be redeemed in various categories, including dining, entertainment, travel, and shopping.
This children's bank account from Scotiabank does let kids earn interest on their balance, but the rates are low compared to other accounts. For deposits of up to $499.99, account holders earn an interest rate of 0.05%. Meanwhile, for balances of $500 and above, the interest rate is 0.10%.
BMO Plus Plan Chequing Account
BMO's Plus Plan Chequing Accounts normally have monthly fees, but they're waived for kids aged 18 and below. When applying for this kids' bank account, parents have to option of getting a Premium Rate savings account at no additional cost. This savings account earns interest at 0.10%. It's a good offer as well since the chequing account itself doesn't have an interest rate.
RBC Leo's Young Savers Account
It's clear that this is the no-frills pick of our list of best kids bank accounts. The most enticing feature is the welcome offer of $25, which is rewarded for simply opening the account. As long as you remain in good standing, the cash bonus will be deposited into your bank account within 2 to 8 weeks.
With its unlimited free internal transfers and Interac e-transfers, parents can easily set up automatic transfers to help their children save and improve their money management. What's more, kids can let their savings grow since it has an interest rate of 0.01%.
Canadian Western Bank Youth Account
Like all the best children's bank accounts in Canada, this kids' account comes with no monthly fee. But not all kids' bank accounts can claim high interest rates. This is where Canadian Western Bank's product shines. The account will earn 0.05% interest on balances of $500 and below and 0.50% on anything over.
National Bank of Canada Youth Accounts
Among the three, parents can decide which is the best bank account for their kids. The first package is called The Connected, and it offers unlimited digital transactions. Meanwhile, the Minimalist package includes only 12 free transactions per month, including 2 branch transactions. Lastly, the Modest package comes with 30 free digital transactions.
As you can see, each package opens up unique opportunities to help children learn financial literacy. Depending on how you want to teach your kids, you can choose the bank account with the features that best fit your intended lessons for them.
Laurentian Bank Youth Account
Fortunately, there are no account fees associated with this kid's bank account, except for the monthly $3 for paper bank statements. Kids can enjoy unlimited free transactions and free cheques until they reach the age of 18.
The one major downside, however, is that this account is only available for residents in Quebec. Even though it offers online banking, Laurentian Bank currently only has branches in Quebec and therefore does not provide its services in other provinces.
Benefits of a Kids Bank Account in Canada
You can enjoy several benefits when you open a bank account for your child. One of the most obvious is that it teaches them how to save and manage their money. This can be a great way to help them become responsible with their own money in the future.
Children's accounts (whether they are chequing or savings accounts) also create an opportunity for parents to teach their children about interest rates, budgeting, and other critical financial concepts. Plus, some banks offer additional perks like gifts or rewards programs that encourage kids to save more money.
Lastly, having a separate account allows parents to limit what their children can spend without taking away all control over their finances. This can be a great way to teach them about money management without having to worry about their financial decisions.
How to Open a Kid's Bank Account in Canada
To open kids' bank accounts, you must be a legal guardian or parent. You will need to provide proof of identity (such as a birth certificate) and proof of address (usually a utility bill). You may be asked to provide your child's Social Insurance Number (SIN) if they are 12 or older. Most banks require that at least one parent is present when opening an account, so make sure to bring along any necessary documents.
Note that some banks require you to have your own account with them before opening a joint account with your child. This helps to ensure that you can manage the funds responsibly. Depending on the bank, you can apply online or in person. After you've filled out the application form, you will be given a set of instructions on how to fund the account and activate it.
Final Thoughts
Now that you know our top picks for children in 2023, you can hone in on the best kids' bank account for your family. Remember what financial goals you want to set for your child, and make sure the account you open aligns with those goals.
Frequently Asked Questions (FAQs)
ABOUT THE AUTHOR
Noah Edis is a writer and entrepreneur with a wealth of experience in online businesses and marketing. When he's not working on his latest project, you can find him playing competitive dodgeball or pursuing his personal interest in business process automation.
ABOUT THE REVIEWER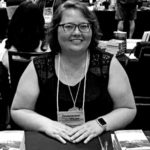 Kristina Knight is a freelance writer with more than 15 years of experience writing on varied topics. Kristina's focus for the past 10 years has been the small business, online marketing, and banking sectors, however, she keeps things interesting by writing about her experiences as an adoptive mom, parenting, and education issues. Kristina's work has appeared with BizReport.com, NBC News, Soaps.com, DisasterNewsNetwork, and many more publications.
+ 5 sources
Bizreport Advisor adheres to strict editorial integrity standards avoids using tertiary references. We have strict sourcing guidelines and rely on peer-reviewed studies, academic research. To ensure the accuracy of articles in Bizreport, you can read more about the editorial process here.
Canada E and SD. It pays to plan for a child's education. www.canada.ca. Published September 28, 2020. Accessed January 19, 2023. https://www.canada.ca/en/employment-social-development/services/student-financial-aid/education-savings/resp/pays-to-plan.html
Canada S. Registered Education Savings Plans. aem. Published May 3, 2019. Accessed January 19, 2023. https://www.canada.ca/en/services/benefits/education/education-savings/resp.html
Children's Savings Account | Tangerine. www.tangerine.ca. Accessed January 19, 2023. https://www.tangerine.ca/en/products/saving/savings-accounts/childrens-savings-account
Get Unlimited Everyday Banking for Youth Under 25 | CIBC. www.cibc.com. Accessed January 19, 2023. https://www.cibc.com/en/personal-banking/bank-accounts/chequing-accounts/smart-start.html
Open a Student Bank Account Online | Student Chequing Account | TD Canada Trust. www.td.com. Accessed January 19, 2023. https://www.td.com/ca/en/personal-banking/products/bank-accounts/chequing-accounts/student-chequing-account/