Brigit App Reviews 2023: Features & Alternatives
All products recommended by Bizreport are selected by our editorial team, independent of our parent company. Some of our stories include affiliate links. If you buy something through one of these links, we may earn an affiliate commission.
Brigit App is a payday loan app that helps consumers access up to $250, with other features for budgeting and overdraft fee protection.
Pros
Prevents overdraft fees

Good budgeting help

Mobile-friendly

No interest fees

No credit checks
Cons
App isn't free

Low withdrawal amount

No instant direct deposit
Online access to payday loans

Provides cash advances

Budgeting app
Launched in 2019

Based in New York City, NY

Financial technology company
Brigit App Reviews
Let's begin our review of the Brigit App.
What Is Brigit App?
Brigit is a payday loan and personal finance app that provides paycheck advances to customers of up to $250. They also have additional features like a budgeting tool and overdraft fee protection to help customers' financial situations even more. Additionally, Brigit charges a monthly membership fee to join.
How Does The Brigit App Work?
Brigit is a paycheck advance app to help customers avoid overdraft fees. They offer low loan amounts as a way to bridge the gap between customers' cash needs and their next paychecks. In the app, customers can request a paycheck advance, then will automatically analyze their checking account and advance the cash if they notice you'll likely go into overdraft.
They do not offer instant cash advances, as it normally takes one to two days to arrive with your financial institution. They charge a monthly fee to use the app, though they don't charge any interest on their loan. Plus, they have budgeting tools to help with personal finance topics.
How to Qualify for Brigit
You may wonder if you need good credit to be approved for a loan by Brigit. The good news is that they don't do a credit check with the credit bureaus during the application process.
However, additional qualifications include being older than 18, showing an ID, having an average paycheck over $400, receiving over $1,500 a month from one company, and having three or more recurring deposits from your employer. You also need to have a minimum balance in your bank account of over $0, have an active account that's been open for longer than 60 days, and not use a joint account.
Brigit App Advantages
Let's take a look at some of the main benefits of using the Brigit App.
Get Up to $250 Quickly
Above all, Brigit is aimed at helping consumers avoid racking up overdraft fees. It does this by lending you up to $250 when needed to cover your short-term cash needs. While the maximum loan amounts Brigit offers are too low for some, it's a great way to help you prevent costly overdraft fees.
Find Better Ways to Budget
Aside from their payday lending practice, they also help customers with their budgeting tools. So, Brigit is an all-in-one tool for financial products. The app is easy to use and gives you financial insights to help your personal situation going forward. Plus, this is part of the free version, so you don't need to pay the monthly subscription fee of $9.99 monthly to access it. Above all, it can help you save money and stay on top of monthly bills.
Discover New Opportunities to Increase Income
When paying the monthly fee for Brigit, you'll also have access to a platform to help you discover new opportunities for full or part-time jobs. This will help customers increase their income going forward and avoid future loans.
Real-Time Alerts
Brigit also provides you with real-time alerts about changes in your bank account balance from all debit card purchases so you can monitor your finances at all times.
Brigit App Review: Features & Prices
Let's take a deeper look at the features and pricing of the Brigit App.
Build Your Credit Score: Get Tools and Full Credit Reports
Part of the paid plan is a credit builder that helps you improve your credit. With the credit builder loan, you can improve your financial positioning for the future, and use the credit monitoring tool to track your progress.
Auto Advances: Send You Cash Automatically
Upon approval, Brigit has automatic advances to get the transfer started. However, this isn't an instant cash advance and will take a day or two to reach your checking account, though it will help you avoid overdraft fees.
Free Plan vs Plus Plan: More Features With Only $9.99 Monthly
As we've discussed, there is a free version, though to get a Brigit cash advance, you will have to be signed up for their monthly subscription. Take a look below at the features included in each plan.
| | | |
| --- | --- | --- |
| | Free | Plus |
| Instant Cash | | |
| Credit Builder | | |
| Credit Protect & Secure | | |
| Auto Advances | | |
| Flexible Repayment | | |
| Identity Theft Protection | | |
Brigit App Quick Overview
Best Overall Value
Budgeting tools
Online access to cash advances
Direct deposit to your checking account
Brigit App Customer Reviews
Brigit has okay reviews with customers with the Better Business Bureau. Let's take a look at what they have to say.
Dishonest to point of Fraud. Takes money out earlier than agreed, charges without your approval monthly fees, and blames their own software for not recognizing your payments. Never mind your bank can prove you paid. Brigit is a disgrace, dishonest, and cheats. I want nothing to do with them, and neither should you…

Will
Brigit are leaches. They continue to take money from your account even after you have paid them off. And even after you continue to ask them to cancel your subscription. How is this not considered harassment? I have gotten with my bank to block them from further attempts to remove funds not owed. This Brigit company has no phone service to call and speak to a representative. That is a red flag right there.

Paula
This service is a joke, they get into your account take your money after canceling over and over again. I never signed up for the $9.99 plan yet they require to for there $50.00 dont do business with them its a scam to get access to your back account .

James
Really hard to understand what happened to the money I put into this and how just 1$ was sent to my account when I was paying for this loan up until I requested my savings.

Cheryl
Brigit App Service Review
Review of Brigit App
| | | |
| --- | --- | --- |
| Overall Pricing and Value | | 90% |
| Cost Value | | 95% |
| Customer Support | | 70% |
| Ease of Use | | 95% |
| Included Features | | 100% |
Let's take one final look at whether Brigit is a good fit for your needs.
Is Brigit App Right For You?
Brigit is a good match for anyone looking to fund their account with a small amount of money to keep from paying any overdraft fees. The average bank account balance of adults in the United States is surprisingly low, so there are millions of people living paycheck to paycheck that could benefit from this service provider. Plus, they don't check your credit history, so any level of credit is eligible.
Cost Value
The free version of the app offers a ton of value and tools, so it's very cost-effective. The paid version is $9.99/month which can be steep for some, though, unlike other payday lenders, they don't charge interest on personal loans which is very beneficial to customers.
Customer Service
Many customers note that the customer service for this app is quite poor, with no available phone number to contact. Thus, this is something to consider before
Ease of Use
Brigit is a very easy app to use, and everything you'll need to apply for funds will be within the app. From there, you can easily access other tools for budgeting, monitoring your credit, and more.
Included Features
The features included with both packages that Brigit offers are great. With the free version, you're getting the budgeting tool and financial insights. At the paid tier, you can gain cash advances, and more advanced features to manage your finances.
Overall
All in all, Brigit is a good choice for anyone looking for a short-term cash solution to help them avoid paying any overdraft fee. The other features they offer with the budgeting tool, credit builder, job finder, and more are all great additions that you can enjoy within the app.
2 Top Brigit App Alternatives
| | | | |
| --- | --- | --- | --- |
| | Earnin App | Moneylion | Brigit App |
| Amount You Can Withdraw Early | Up to $100 per day ($500 per pay period) | Up to $250 | Up to $250 |
| Mobile Banking | | 225$ | |
| Fee | $0 (tips are optional) | Yes | $9.99/ month (no tips) |
| Cashflow/Expense Tracking Features | | $1/ month | |
| Detail | Read Review | Read Review | Read Review |
| Link | | | |
Earnin App
The Earnin app lets you take small amounts from your paycheck ahead of payday. They don't charge interest, though they do ask for tips for the service. Some people use Earnin in case of an emergency, though it's typically not something customers rely on an ongoing basis.
Moneylion
Instacash by MoneyLion lets consumers borrow money from their future paychecks and repay it within two weeks. In addition, MoneyLion offers bank and investment accounts, though these aren't necessary to access Instacash. The fees are low, though they have an optional tip service for customers who use the account.
Conclusion
For a payday lending app, Brigit is very effective in providing customers with the short-term cash they need to avoid paying overdraft fees from having non-sufficient funds. Plus, no matter what type of credit score you have, you can apply and become approved for the funds. All in all, the financial protection Brigit offers customers with their products like their budgeting tool and credit builder are very helpful.
Frequently Asked Questions (FAQs)
Does Brigit offer identity theft insurance
Yes, they will cover up to a million in identity theft protection.
Does Brigit use direct deposits for the funds?
Brigit will provide you the funds over the direct deposit, though they don't provide any instant advances.
Does Brigit have a high-yield savings account?
No, but Brigit does offer credit monitoring, a budgeting tool, help to pay bills, cash withdrawals to an active bank account, and automatic overdraft protection to its customers.
Could you use the cash advance to pay off your credit card debt?
Yes, what you do with the Brigit funds is up to you.
Is Brigit a legit app?
Yes, Brigit is an actual payday lending app that works with thousands of customers to provide them with a cash cushion.
When is the due date for my cash advance?
The repayment date you'll have will depend on the deposit schedule of your income, which you will see in the app.
ABOUT THE AUTHOR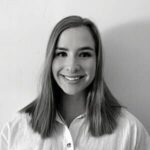 Bailey Schramm is a writer based out of Jackson Hole, WY, primarily covering topics and trends in financial services, business, and the blockchain. With a background covering stock market developments for a major FinTech company, she now provides SEO and content strategy services to financial service companies and tech startups.
ABOUT THE REVIEWER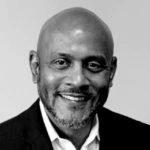 He is an organized and creative thinking sales management professional with experience in outside and inside sales in various markets. Working as freelancer in the Greater Boston Market, he moved to St. Louis and became an Account Executive, then a Sales Manager managing and coaching 12 sales reps covering a nationwide territory. He has developed his team with a combination of consultative selling and value before price coaching mindset which has won him a President's Cup and many other financially rewarding awards at RICOH. His most recent role as a Continuous Improvement Manager provided insight into the importance of delivering a quality product in alignment with the value and reputation of his organization. It further enhances the aspect of selling on value as opposed to price.