Best Personal Loans For Bad Credit 2023 Review
All products recommended by Bizreport are selected by our editorial team, independent of our parent company. Some of our stories include affiliate links. If you buy something through one of these links, we may earn an affiliate commission.
Upstart
Best Overall
Upgrade
Most Affordable
Avant
Best for Quick Funding
Bad credit loans are available from a number of different lenders, though borrowers will need to consider the interest rates charged, repayment terms, and other factors before choosing to apply for a loan when they have a low credit score.
Read More: Best Personal Loans for Fair Credit
Best Personal Loans For Bad Credit 2022 Review
What Is a Bad Credit Score?
A bad credit score is considered to be one that is below the FICO score of 670, falling in the poor or fair range. There are a number of components that make up your credit score, so people could have bad credit scores for a variety of reasons. However, you aren't stuck with a bad credit score forever and can make moves to improve your credit report over time.
Best Personal Loan For Bad Credit 2023 Review
Let's take a look at some of the top bad credit loans available to borrowers who don't have the best credit scores
Upstart Personal Loan
Read Upstart Personal Loan Reviews
Upstart is a top option for bad credit loans, as it uses artificial intelligence programs instead of traditional models to qualify applicants for loans. This helps the lender consider more points about the application outside of their credit score, like their history of monthly payments, allowing more bad credit borrowers to access funding.
Can be used to pay for educational expenses
Can receive funds up to one day after the decision is made
Flexible loan amounts available
Can't apply with a co-borrower
Not available in Iowa or West Virginia
Limited loan terms available
There are many reasons to like Upstart, especially for people with bad credit. It offers flexibility with loan amounts available, especially compared to other traditional lenders. As we discussed, they use new technology to qualify applicants, making it much different from other banks or credit union that uses traditional forms of underwriting.
The minimum loan amount you can qualify for will depend on the state where you live, and Upstart is not available in Iowa or West Virginia. However, it is generally easier for someone with bad credit to qualify for an Upstart loan, and you can quickly access the funds you need upon approval.
Upgrade
Read Upgrade Reviews
Upgrade offers a wide range of loan amounts for people with bad credit who need to access financing quickly. If qualify for a personal loan with Upgrade, you can receive between $1,000 or $50,000 for your needs.
Quickly receive funding
Discount offered when you enroll for autopay
Secured options for auto financing
Not available in West Virginia or in Washington, D.C.
They charge late fees and failed payment attempt fees
They have an origination fee
One of the main draws of Upgrade is not only the wide range of funding that they'll provide but also how quickly you can access the loan amount upon approval.
They also offer rate discounts if you enroll for autopay, and some of the lowest rates available will even require you to sign up for autopay anyway. On the downside, they do charge an origination fee, and they will also charge a late payment fee and failed payment attempt fee if borrowers can't keep up with their payments on time.
Avant
Read Avant Reviews
Avant offers quick funding to people who don't have the best credit score and doesn't charge you anything for prepayment.
Quick funding upon loan approval
No prepayment penalties
Considers total household income for minimum annual income
They charge late fees
They also have origination fees
Can only borrow up to $35,000
You may notice that Avant will charge higher interest than other lenders, however, this is a good tradeoff for how quickly you can receive funding. Additionally, you can change the loan due date up to a day before the deadline, giving the borrower great flexibility. Plus, it's easier to qualify for loans with poor credit with their secured options. However, the loan amounts they offer are not as big as other lenders and the minimum loan amounts will depend on what state you live in.
Best Egg
Read Best Egg Review
Best Egg is a good option for bad credit personal loans if you're looking to consolidate existing debt, however, they don't offer some of the other helpful features that other lenders provide.
Good for consolidating debt
Can prequalify with soft credit pull
Both unsecured and secured options
They have an origination fee
No rate discounts are available
Can't choose an initial payment date
Best Egg is one of the online lenders on this list that offers a bad credit loan to lenders with fair to good credit. Their loans can range from $2,000 to $50,000, but states may have different minimum amounts. Their loans can be used for a number of different reasons like refinancing credit card debt, covering large expenses, or consolidating loans. So if you're looking for a debt consolidation loan, Best Egg is a great personal loan with bad credit to consider. However, it's important to note that their secured option will require you to use your home as collateral.
LendingPoint
Read LendingPoint Reviews
With LendingPoint, you can get a personal loan with poor credit with flexible loan terms, especially as it compares to most lenders on this list.
Receive funds in one business day
The approval process is not entirely reliant on credit score
No prepayment penalties
Not available in Nevada or West Virginia
Can't do joint applications
Must have a minimum income of $35,000
The terms for LendingPoint personal loans range between 24 and 72 months, allowing borrowers to spread out monthly payments as needed to meet cash flow needs. They make quick lending decisions, and you can get your funds in just one business day.
Plus, they view credit reports as just one part of your application, also taking into account your employment history, payment history, debt-to-income ratio, income, and recent credit behavior with an AI-based program. However, you must make over $35,000 to apply, and you can't use a co-signer.
LendingClub
Read LendingClub Reviews
One of the best perks of getting a loan with LendingClub is that they will allow for applications with co-borrowers, unlike many personal loan lenders on this list.
Grace period for late payments
Allows co-signers
Pays creditors directly for debt consolidation
Not available in Iowa or U.S. territories
They charge a late fee
Origination fees are a percentage of the loan amount
LendingClub makes it easier for bad credit borrowers to qualify for a personal loan with a co-signer, which many lenders on this list do not allow. This is because LendingClub is a peer-to-peer marketplace where can borrow a loan amount of up to $40,000 and quickly receive the funds in just one day.
Another perk is that you can change the due date of your loan, though this could impact your interest rate, and you'll need to be up-to-date on your payments in order to do so.
Universal Credit
Read Universal Credit Reviews
Universal offers personal loans with a low minimum credit score requirement and can help borrowers build their credit, even though they charge high-interest rates.
Good for debt consolidation loans
Quick funding decisions
Rate discounts available for their bad credit personal loan
Origination fee
Only two terms for repayment are available
Universal is a good option for lenders who have poor credit, and want to build up their credit while also receiving the financing they need. They do charge high-interest rates, but borrowers gain access to a number of different tools to help them financially. They only have two repayment terms available, which can be limiting, however, they are a good option for debt consolidation.
OneMain Financial
Read OneMain Financial Reviews
This is a good lender to consider for both their secured and unsecured options, though you can't get a high amount of money from them.
Low minimum credit score
Secured and unsecured options
No prepayment fee
Higher APR than others
Late fee
Small maximum loan amount
If you have a low credit score, you can get either secured or unsecured funding from OneMain, though they have a low maximum loan amount available. So if you're looking for a small loan, this can be a good fit for you, even though the interest rates are on the higher end. They charge a fee for late payments, which can quickly add up if you don't stay on top of your payments.
How To Choose a Personal Loan for Bad Credit
Let's take a final look at some of the things to consider when you're shopping for a bad credit loan, now that we've gone over the best bad credit loans that are out there.
Rates and Fees
One thing you'll need to consider while comparing lenders is the interest rates they'll charge, in addition to any fees. You can expect as someone with poor credit to not receive the best interest rates, however, you can still gain access to lower rates from online lenders, with secured options, and by enrolling for autopay. Plus, some lenders will charge late fees, origination fees, or prepayment fees, all of which can add to the cost of your loan over time, in addition to the interest rate they charge.
Repayment Term
Repayment terms are also something to keep in mind. If you're looking for short-term loans or something with a longer term that allows you to spread out payments over time, you'll want to consider this as you're comparing the options on this list, in addition to the interest rate and other details of the loan agreement.
Loans Amount
Depending on what you need the personal loan funds for, you may need different loan amounts from the lender. So, while some lenders will have a wide loan amount range available, others may have a lower maximum loan amount, or high minimum loan amount, all of which could be limiting depending on what you need the loan funds for.
Features and Benefits
There are plenty of other features and benefits to consider from the multiple lenders listed here, like how they will qualify applicants, tools to help build your credit score, a soft credit check for prequalification, and more. Some lenders may consider more than just your credit history to qualify you for the loan proceeds, like your payment history, employment, and other details.
Secured Vs Unsecured Personal Loans
There are two types of loans you can get, either secured loans or unsecured loans. An unsecured loan is one that is not attached to any type of collateral, meaning you aren't providing the bank with any asset to repossess should you default on the payment.
Banks typically will offer lower interest rates for a secured loan, since they can always repossess your asset, like a car or a house, in order to recoup their funds if you are unable to pay back the loan, unlike with an unsecured personal loan.
Warning Signs of Personal Loan Scams,
Unfortunately, many people who are looking for bad credit loans may feel desperate and accept an offer from a seemingly legitimate lender without doing the proper research to see whether it's a good idea. So, if you find yourself in a position with bad credit where you feel like you'll accept any financing option that comes your way, be aware that there are many scams out there to take advantage of these borrowers.
If a lender guarantees you to be approved, is not registered in your state, urges you to act immediately, doesn't have a physical location, or reaches out to you first, it could be a warning sign. A reputable lender will not include these in their qualification processes, so be aware of all the loan scams out there, and don't let criminals take your hard-earned money from you.
Final Thoughts
If you have bad credit and don't have enough in your savings account to cover your expenses, there are still personal loan lenders out there who will offer you loans. You may expect terms that are less favorable than if you had excellent credit, though you should still be aware of the loan scams out there. So if you're looking for a bad credit personal loan, consider the above lenders, and be wary of any deal that sounds too good to be true.
Frequently Asked Questions (FAQs)
Can I get a loan with bad credit?
Yes, there are ways to still get a loan with bad credit, though there are generally not many lenders that will offer these types of loans, and you may be limited by the loan amounts you can receive, interest rate, and repayment terms depending on your credit score.
What are the three major credit bureaus?
The major bureaus for reporting your credit history are Equifax, Experian, and TransUnion.
Can I get payday loans with a low credit score?
Yes, you can often get payday loans with a credit score that's bad, though our focus here is on getting a personal loan with bad credit history.
Do credit unions offer personal loans with low minimum credit score requirements?
You may be able to find a personal loan with a low minimum credit score requirement from a credit union, though none made our list here.
How much will my monthly payment be on a bad credit personal loan?
The amount you pay monthly will depend on a number of factors, like your interest rate, the length of your repayment term, and the loan amount.
ABOUT THE AUTHOR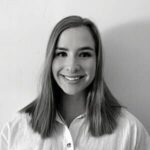 Bailey Schramm is a writer based out of Jackson Hole, WY, primarily covering topics and trends in financial services, business, and the blockchain. With a background covering stock market developments for a major FinTech company, she now provides SEO and content strategy services to financial service companies and tech startups.
ABOUT THE REVIEWER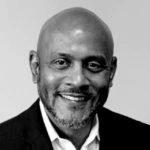 He is an organized and creative thinking sales management professional with experience in outside and inside sales in various markets. Working as freelancer in the Greater Boston Market, he moved to St. Louis and became an Account Executive, then a Sales Manager managing and coaching 12 sales reps covering a nationwide territory. He has developed his team with a combination of consultative selling and value before price coaching mindset which has won him a President's Cup and many other financially rewarding awards at RICOH. His most recent role as a Continuous Improvement Manager provided insight into the importance of delivering a quality product in alignment with the value and reputation of his organization. It further enhances the aspect of selling on value as opposed to price.
+ 4 sources
Bizreport Advisor adheres to strict editorial integrity standards avoids using tertiary references. We have strict sourcing guidelines and rely on peer-reviewed studies, academic research. To ensure the accuracy of articles in Bizreport, you can read more about the editorial process here.
Your Credit History. consumer.gov. Published August 9, 2012. Accessed November 15, 2022. https://consumer.gov/credit-loans-debt/your-credit-history
Credit Reports and Scores | USAGov. www.usa.gov. Accessed November 15, 2022. https://www.usa.gov/credit-reports#item-35087
Personal Loans: Secured vs. Unsecured | MyCreditUnion.gov. mycreditunion.gov. Accessed November 14, 2022. https://mycreditunion.gov/life-events/consumer-loans/secured-unsecured
Common Scams and Frauds | USAGov. www.usa.gov. Accessed November 15, 2022. https://www.usa.gov/common-scams-frauds