Best Cash Advances Apps & Overdraft Protection of 2023: Top 5 Picks & Reviews
All products recommended by Bizreport are selected by our editorial team, independent of our parent company. Some of our stories include affiliate links. If you buy something through one of these links, we may earn an affiliate commission.
Earnin
Best Overall
Dave
Most Affordable
Brigit
Most Forgiving Payback Plan
Being able to get a cash advance has always been a lifesaver for those living paycheck to paycheck. Thankfully, in our world today, several cash advance apps exist to make this whole process as easy as downloading an app and entering your information. Who knew it was so easy to get a little extra money to make it to your next payday? We've rounded up the best cash advance apps currently on the market.
What Is a Cash Advance App?
A cash advance app provides the same services as a cash advance service, all from an app. Typically, if you're short on cash, you can just download the app, enter your information, and get a loan on a small sum of money you'll pay back plus fees with your next paycheck. Using a cash advance app allows you to have the personal financial flexibility to get a sort of "paycheck advance" to hold you over until your next payday.
How Do Cash Advance Apps Work?
The main pull to a cash advance app is the fact that it requires no credit check to verify you have a good credit history. This helps even the most amateur borrower to secure a paycheck advance with little inquiry into their financial security. You'll download the cash advance app, enter your information, agree to the terms and fees, and get your money delivered to your bank account to cover expenses you've accrued.
Read More: Best Online Banks
Top 5 Best Apps For Cash Advances And Overdraft Protection of 2023
Top 5 Best Apps For Cash Advances And Overdraft Protection of June 2023
Earnin
Earnin is a popular cash advance app that offers no hidden fees and a low-commitment tipping method. Each time you use their services, there's the chance to tip their community, (it's not mandatory), to support the services they offer. Users love the easy-to-use app and the low fees, but it does take a few days to receive your money unless you pay a fee.
No credit check
No interest
No hidden fee
Up to 100$/day
Utilizes "tipping" instead of fees
Protects against overdraft fees
Need a steady payday
No services to those unemployed
3 days to get money (without fee)
Thanks to their innovative tipping system, you can utilize Earnin regardless of your credit score, and without any hidden fees. You'll need to prove you have a steady job with a direct deposit, but this is a small price to pay when they can provide you with up to $100 a day in extra funds on a loan.
Dave
Read Dave Reviews
Dave is an almost all-inclusive financial technology company that gives overdraft protection with their banking fees, Dave's spending account, and paycheck advances with their membership. Their most compelling feature is the impressive limit of $500 and the instantaneous payout with a fee. Users love the easy layout of the app and the pain-free banking offered.
Up to $500 advance
For a fee ($0.99-$11.99) you can get your money almost instantly
Optional tips instead of fees
No credit check
Budgeting features offered
Avoid overdraft fees with their overdraft protection
"Side Hustle" offered the opportunity for extra money
1-3 business days to get money (without a fee)
Have to have Dave's membership to use
Your extra cash account must settle before getting another cash advance
Even though you have to have a Dave membership to use their extra cash feature, the app's cash advance function is user-friendly, reliable, and foolproof. You can get your cash instantly with an express fee, or wait 1-3 business days if you don't want to pay. Their Side Hustle feature is also a compelling perk, so you don't have to continue using the instant cash advances.
Brigit
Brigit's main selling point is their comprehensive personal finance solutions on top of their cash advance feature that offers up to a $250 cash advance, and the fact that they don't utilize tipping, but a membership fee. They offer credit building, which is a payment system that reports to major credit bureaus to improve your credit standing. Brigit is widely known as a trustworthy app that helps customers save money, build up their credit score, and take out a payday loan.
Instant cash up to $250
No credit check
Credit builder offering
No interest rate, fees, or tipping required
Protects against overdraft fees
No late fees for paying back cash advances late
$9.99 per month for services
Free service offers cash in 2-3 business days
Even with all these great features, there's more to Brigit's app. You can get all their services for $9.99 a month, there aren't any hidden or late fees, and they also have an overdraft fee warning system. However, their free service isn't as timely, so you might end up paying their membership fee as well as a transfer fee to get your $250 cash advance.
Chime
Read Chime Review
Chime seems to be the best of the best for overdraft protection services, which are built into their banking app. It's not like most cash advance apps, because it offers mainly banking services, which are tied to its cash advances (whenever a user has an overdraft). To us, this feature seems intuitive and helpful.
No credit checks
The cash advance feature is automatic and tied to the Chime user's bank account
Protects against overdraft fees
No monthly fees and optional tipping
24/7 customer support
No interest rates
$200 limit to cash advance
With no monthly fee, optional tipping, and banking services provided, we love Chime. The only issue with their services might be that you have to already have an account that's overdraft to get their paycheck advance, and the limit is lower at $200. However, to use this overdraft and paycheck advance feature, you have to have a monthly direct deposit of at least $200.
MoneyLion
MoneyLion is another great contender in the list of cash advance apps. Their best feature, in our opinion, is their holistic take on financial help. They offer investment and checking accounts along with their cash advance services. They also offer free to extremely inexpensive services, which makes them stand out from other cash advance apps.
$250 cash advance limit
Other financial services like banking and investing offered
Optional tipping
No interest rates
Won't affect your credit score
No monthly fees
$0.49-$8.99 to get your cash advance instantly
It takes 1-2 business days to get your cash if you don't pay the express fee, and even though tipping is optional and there isn't a monthly fee, you might find yourself paying for the convenience of quick cash. MoneyLion checking account users can use these cash advance services for free.
Best Cash Advance Apps: How to Choose?
Before you choose which cash advance app you should use, you should survey which features are most important to your situation, and which features are offered to users of each different app. If you usually need cash instantly, you might want to choose an app that allows instant delivery of funds at no cost. If you want investment accounts, a bank account, and budgeting features all in one, an all-inclusive app might be more up your alley. If you already have all of those financial tools, it might be beneficial to just download one of the cash advance apps that solely offers cash advances.
Cash Advance Apps: Pros and Cons
Obviously, the main pull to a cash advance app is getting the money instantly, or quickly. Cash advance apps let you borrow money, access money, and withdraw money to use towards whatever pressing expense you had in mind. However, this money comes with a cost. You are required to pay back this advance since it is technically a personal loan. When getting any advance, you need to plan on paying back the loan in a timely manner to avoid it affecting your credit score. Usually, it's normal to try to pay back the cash advances in the next pay period with your next paycheck. Anytime you borrow money, the stress and timeline of paying it back should be real factors in your decision.
Are Cash Advance Apps Payday Lenders?
Payday lenders are different from cash advance apps in that they are provided by lenders, whereas cash advance apps are less of an online lender and more of an online ATM for cash advances. Both will withdraw the money you owe from your bank account on your next pay period, should you have the funds. However, most of the best cash advance apps won't send your debt to collections, they just won't let you take out another loan until you pay off the prior one. Payday loans work a little bit differently – they allow you to borrow and borrow payday loans and accrue fees as you go until eventually any unpaid loans go to collections. With a payday loan, overdraft penalties usually apply, but with the best cash advance apps, the app might avoid giving you an overdraft penalty. With most of these loan apps, your collateral is proof you have a steady job, so they do end up being a sort of "payday advance app."
Tips to Use Cash Advance Apps
If you're on the fence about whether or not to use a paycheck advance app, you might consider if your situation really requires one. If you're short on cash and can wait until your payday, it might be best to forego getting into extra debt, however small and convenient it might seem. If you're truly in a pinch, these apps can provide some flexibility and peace of mind, as long as you plan to pay off your "payday loan" in the app by the next payday.
Final Thoughts
In the end, it's awesome that there are so many legitimate options to secure a paycheck advance through an app without a credit check. We live in exciting times! Make sure you do your research before choosing which of these financial loan apps to go with, so you have a successful experience.
Frequently Asked Questions (FAQs)
Do I have to connect my bank account to all these apps?
Yes, you typically have to connect your checking account or savings account in order to borrow money and pay it back on these paycheck advance apps. This helps the company to verify that your checking account is active, and have a place to look for the funds when they come in through your direct deposits. However, some of these apps offer the usage of their own checking and savings accounts, as well as a card for debit card purchases.
Do these apps look at direct deposits to tell if I have steady pay?
Yes, most of these apps check for qualifying direct deposits to ensure that you will receive your paycheck funds direct deposited on a regular basis. You'll have to connect your checking account to their app interface, or sign up for the app's own savings account and ask your employer to deposit money to this new external account.
Can I use a paycheck advance app if I have credit card debt?
Yes, since these apps don't complete credit checks like credit unions or lenders, they won't know if you have any credit card debts, and can't hold this against you.
Are all of these companies that offer paycheck advances also banks?
No, not all payday loan apps also offer different financial services. Several of the apps only offer cash advance services, and they are not a bank. It can be convenient to have all of your personal finance needs in one app, so some of the more all-inclusive apps might be better for those looking for banking, budgeting, investing and borrowing in one place.
Can I borrow money through Cash App?
Yes, Cash App offers small loans to their users from $20-$200 that are similar to the apps we've reviewed here. They also have peer-to-peer payment and investment services where you can now purchase portions of stocks throughout the day.
Does the money I borrow from a cash advance application go to collections?
With most of these cash advance applications, if you don't end up being able to pay back an advance, your account with them will be "paused" in a way. You won't be able to take out any more advances until you pay back the one you owe. If you take out a traditional payday loan, your loan would go to collections, although you would be able to continue taking out loans even if you didn't pay off prior loans. Some of these lenders also conduct a credit score check before you can borrow.
ABOUT THE AUTHOR
Brenna is a finance editor who enjoys writing about entrepreneurial opportunities and personal finance tips. She graduated from Liberty University with a bachelor's degree in business and now helps small businesses market their products as a digital marketing consultant.
ABOUT THE REVIEWER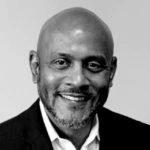 He is an organized and creative thinking sales management professional with experience in outside and inside sales in various markets. Working as freelancer in the Greater Boston Market, he moved to St. Louis and became an Account Executive, then a Sales Manager managing and coaching 12 sales reps covering a nationwide territory. He has developed his team with a combination of consultative selling and value before price coaching mindset which has won him a President's Cup and many other financially rewarding awards at RICOH. His most recent role as a Continuous Improvement Manager provided insight into the importance of delivering a quality product in alignment with the value and reputation of his organization. It further enhances the aspect of selling on value as opposed to price.
+ 5 sources
Bizreport Advisor adheres to strict editorial integrity standards avoids using tertiary references. We have strict sourcing guidelines and rely on peer-reviewed studies, academic research. To ensure the accuracy of articles in Bizreport, you can read more about the editorial process here.
You worked today. Get paid today | Earnin. Earnin.com. Published 2019. Accessed November 12, 2022. https://www.earnin.com/

Dave – Mobile Banking App – Cash Advance, Budget, Build Credit. dave.com. Accessed November 12, 2022. https://dave.com/

Brigit – Get your finances on track. Brigit. Accessed November 12, 2022. https://www.hellobrigit.com/

Champion – DDA – 1 – Google Brand. Chime. Accessed November 12, 2022. https://www.chime.com/apply-debit-gb/?keyword=chime&ad=g_72620220889&gclid=CjwKCAiAvK2bBhB8EiwAZUbP1IdT42uTRC5WiYRjZEOIR7oRwf9dV6E6wtKM5YGTofQjzWISqIyT7xoCsYcQAvD_BwE

MoneyLion's Instacash. get.moneylion.com. Accessed November 12, 2022. https://get.moneylion.com/googleic/?utm_source=google&utm_medium=cpc&utm_campaign=12506058894&utm_content=504535729125&utm_term=money%20lion&gclid=CjwKCAiAvK2bBhB8EiwAZUbP1ODPu-v5iOSxj8bxx_GXj36MnD5prTOI3wnmEEQtHpjg7eCVlSWOyRoCKx8QAvD_BwE