Best Business Credit Cards for Startups in 2023: Top 7 Picks & Reviews
All products recommended by Bizreport are selected by our editorial team, independent of our parent company. Some of our stories include affiliate links. If you buy something through one of these links, we may earn an affiliate commission.
If you're looking for the best business credit card for startups, to build business credit or personal credit for your new business, these small business credit cards below are the best we can find. You won't be disappointed with this roundup of business credit cards with low APRs, free employee cards, cash-back offers, and sign-up bonus. Save money on your combined purchases by getting the rewards that come with one of these cards from just continuing to purchase your scheduled business expenses. For most, you don't even need an employer identification number, just a tax ID and business name.
What Are Credit Cards for Startups?
Every startup needs a good line of credit for general expenses, inventory if you need it, and peace of mind to cover costs that come up. You'll need a high credit limit to keep up with operations, and if you're running a startup you know that costs arise quickly and you need a credit card company you can count on to help you navigate the waters of starting a new business. For personal cards, you might be more familiar with names like chase ultimate rewards or bank of America cards, but we've found a few names in business lending that we find trustworthy to recommend and release you from a personal guarantee you might owe for a personal credit card.
Top 7 Best Business Credit Cards for Startups in 2023
Top 7 Best Business Credit Cards for Startups in February 2023
Capital One® Spark® Classic for Business
The highlight of Spark Classic is its guaranteed cash back on eligible purchases and the lack of an annual fee. Cardholders love its flexible payment options and the support provided by Capital One for any fraud or issues they might encounter. The only issue we've come across with this card is its high APR, so if you go with the Spark Classic you'll need to make sure you pay off your card in a timely manner to avoid a super high-interest rate.
The Blue Business® Plus Credit Card from American Express
The Blue Business Plus card's welcome offer and 2X point offering are probably their best quality. They do require excellent credit and they give each cardholder a unique spending limit based on factors like credit record and spending habits. However, the lack of an annual fee and low variable APR is also mentionable features that could help startup managers keep on top of their expenses with no hidden fees.
Ink Business Preferred® Credit Card
The highlight of this card for us is the option for a great account opening reward for this business credit card. Not every card offers such an impressive bonus, and it seems to make up for the almost $100 annual fee to use this business credit card. Many customers are happy with Chase's customer service and quick handling of any discrepancies, which is crucial when opening a business credit card for your startup. On top of their welcome bonus, you can also load up on ink business cash to get money for spending money.
American Express® Business Gold Card
This business credit card also offers a low variable APR starting point, but the annual fee is quite high compared to other cards. Good credit is generally required to get this card, and the benefits like the account opening points, 4X the points in 2 customized categories like marketing or office supplies, and travel benefits) are comparable to others in the industry.
U.S. Bank Business Platinum Card
US Bank's business credit card is recommended for those looking for a lenient payback plan for a large credit card balance, or balance transfers from another debt, but not much else. Users say that the customer service for this card is a little lacking, and they don't offer any welcome bonus or ongoing point system to get any benefits. So if you're looking to start some balance transfers to consolidate debt, this card might be for you.
U.S. Bank Business Triple Cash Rewards World Elite Mastercard®
The only con we found with this business credit card was the transaction fee for foreign purchases which might be a problem depending on where your startup purchases most inventory and services. In our opinion, the welcome bonuses and cash-back perks make up for this one flaw, although the customer service reviews for this card aren't the best.
Wyndham Rewards Earner® Business Card
Other qualities we liked include the fact that this card has no foreign transaction fee, and an anniversary year benefit. The only drawbacks were the high annual fee and the semi-high variable APR. This credit card is great if you have business in other countries, and you like sign-on features and cash-back rewards.
Why Use a Business Credit Card for Startups?
If you're starting a new company, you might first consider separating your financial transactions from your personal expenses. This will enable you to start building a business credit score separate from your personal credit score. In an age where credit score matters immensely to the amount of debt you can accrue, you'll need to have a great score to continue taking out lines of credit to make your business successful. Personal credit cards can only get you so far, but a company card can help you separate your finances to ensure that your personal credit doesn't interfere with your professional debts, and vice versa. They can also help you build business credit for the future trust and abilities of your startup.
How To Choose Business Credit Cards for Startups?
The best company credit card for your startup is the one that best meets your needs. When choosing a startup business credit card, you'll have to decide if you value sign-on benefits, ongoing benefits, low fees, low APRs, and no foreign transaction fees. If any of these things are more important than others, you can narrow down your options for your small business credit card.
How To Get a Business Credit Card for a Startup?
If you want to get a business credit card in the near future, you've come to the right place. You'll want to do your research, check your credit history and personal credit scores to see if you're eligible for the card, and apply to the credit card of your choice. Once you're approved, you can move forward and start making payments with your physical card, or a virtual card number you're given.
Final Thoughts
Startup business credit cards are a must for anyone starting a small business, in order to keep their finances organized, separate, and successful. These 7 business credit cards are all great options, depending on the qualities you're looking for. Make sure you do your research and apply for the business credit card of your choice to set your business up for success. The next time you're grabbing supplies from office supply stores for your company, we hope you use one of these awesome credit cards!
Frequently Asked Questions (FAQs)
ABOUT THE AUTHOR
Brenna is a finance editor who enjoys writing about entrepreneurial opportunities and personal finance tips. She graduated from Liberty University with a bachelor's degree in business and now helps small businesses market their products as a digital marketing consultant.
ABOUT THE REVIEWER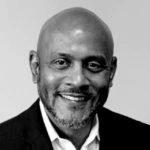 He is an organized and creative thinking sales management professional with experience in outside and inside sales in various markets. Working as freelancer in the Greater Boston Market, he moved to St. Louis and became an Account Executive, then a Sales Manager managing and coaching 12 sales reps covering a nationwide territory. He has developed his team with a combination of consultative selling and value before price coaching mindset which has won him a President's Cup and many other financially rewarding awards at RICOH. His most recent role as a Continuous Improvement Manager provided insight into the importance of delivering a quality product in alignment with the value and reputation of his organization. It further enhances the aspect of selling on value as opposed to price.
+ 6 sources
Bizreport Advisor adheres to strict editorial integrity standards avoids using tertiary references. We have strict sourcing guidelines and rely on peer-reviewed studies, academic research. To ensure the accuracy of articles in Bizreport, you can read more about the editorial process here.
Spark 1% Classic. Capital One. Accessed November 11, 2022. https://www.capitalone.com/small-business/credit-cards/spark-classic/?external_id=WWW_DESK1_ZZZ_SEM-COSB_CHECKME_T_COSB_ZZZZ_c_Zg_86bdcdbc-ebd5-4544-bcb0-8e06de454772_618132931593_91665&target_id=kwd-295949739800&gclid=CjwKCAjw8JKbBhBYEiwAs3sxN2feWuyMkSvHO52xQwY9UDFz_Q-4bjBd4zdjp2oNY03gbW9oYbxojRoCyG0QAvD_BwE

Compare Ink® business credit cards to choose which best fits your business. creditcards.chase.com. Accessed November 11, 2022. https://creditcards.chase.com/a1/DAO/ink-business/universal/preferred/900?CELL=6RRW&jp_cmp=cc/Ink+Preferred_Brand_Exact_Ink+Preferred_SEM_US_NA_Standard_NA/sea/p56083348171/Ink+-+Preferred&ds_rl=1238399&ds_rl=1238417&ds_rl=1268784&gclid=CjwKCAjw8JKbBhBYEiwAs3sxN9AHxrLcwUigawxWwnW0NI95T0DM4xpbgwPO9RqbAWT4Rmt4ldH3phoC9ocQAvD_BwE&gclsrc=aw.ds

American Express® Business Gold Card. creditcard.americanexpress.com. Accessed November 11, 2022. https://creditcard.americanexpress.com/d/business-gold-card/?utm_mcid=3541052&utm_source=google&utm_medium=cpc&utm_term=american%20express%20business%20gold&utm_cmpid=172342752&utm_adgid=13092427632&utm_tgtid=kwd-97024932&utm_mt=e&utm_adid=591602876331&utm_dvc=c&utm_ntwk=g&utm_adpos=&utm_plcmnt=&utm_locphysid=9007104&utm_locintid=&utm_feeditemid=&utm_devicemdl=&utm_plcmnttgt=&utm_programname=brandproductspecific&gclid=Cj0KCQjwk5ibBhDqARIsACzmgLQZKe6Hf7E_qsfurkR_Rt_fAKwEodX8lteTY8JuRCC_hMcgAl0FJn4aApiEEALw_wcB

Balance Transfer Business Credit Card | U.S. Bank. bizcards.usbank.com. Accessed November 11, 2022. https://bizcards.usbank.com/credit/business-edge-platinum.do

Business Cash Back Credit Cards | U.S. Bank. bizcards.usbank.com. Accessed November 11, 2022. https://bizcards.usbank.com/credit/business-triple-cash-back-credit-card.do

Wyndham Rewards Earner Business Card. www.wyndhamrewardscreditcard.com. Accessed November 11, 2022. https://www.wyndhamrewardscreditcard.com/earner-business-card/