Top 7 Bad Credit Personal Loan For Canadian Citizen: Reviews & Ranking
All products recommended by Bizreport are selected by our editorial team, independent of our parent company. Some of our stories include affiliate links. If you buy something through one of these links, we may earn an affiliate commission.
LoanConnect
Best Overall
LoansCananda
Largest Lender Network
Loanz
Best Credit Rebuilder
If you have a bad credit history, it doesn't mean that you can't qualify for a loan. In fact, many lenders offer bad credit loans in Canada. However, the main thing that matters is your ability to pay back your debt on time. No matter what your financial situation, you can still get a loan. This is because the lender ultimately looks at your ability to repay the money that you borrow from them.
Be it car loans or mortgage loans, you can get online loans with a bad credit rating with the lenders in our review.
Top 7 Bad Credit Personal Loans For Canadian Citizen 2023
Factors to Choose Bad Credit Loans
When it comes to getting a loan, the first thing that many people consider is their credit score. However, there are other factors affecting your application for bad credit loans.
After assessing your finances and credit history, you should decide whether a bad credit loan is right for you. With this guide, we've tried to ensure that you make the best decision possible by understanding the various factors involved in choosing this type of loan.
Interest Rates
For people with bad credit, most loan providers have an interest rate ranging from 18-47% for unsecured loans and 10-30% for home equity loans.
Fees
Fees and charges are a big part of the cost of a loan. Check the loan agreement to see the charges included in the loan. Compare different loans to see which has the lowest fees and charges.
You should also know that some fees are not included in the interest rate. For example, you may have to pay an application fee or appraisal fee.
Loan Amounts
The amount of money you can borrow is determined by the lender's policy. While this may seem like an obvious thing to consider, it is important to understand how they do this.
Lenders will assess your income and expenses to determine how much they can lend you. They'll consider parameters such as:
Your monthly bills (including rent/mortgage payments)
Your monthly income (or lack thereof)
How much debt you currently have on credit cards or loans
Your credit score
Loan Terms
When choosing a bad credit loan, you'll want to consider the length of time the loan lasts. While short-term loans can be beneficial if you need money immediately, they may have higher interest rates and fees compared to other types of loans. Longer term loans are typically better for borrowers who don't want to pay back their funds immediately but still need some cash on hand.
Application Process
The application process is an important aspect of the loan process, so you should make sure that it's easy to complete. There are several factors that should be considered when choosing a bad credit loan:
Is the application process easy?
If you're applying online, will it take a long time (and thus cost money) for you to complete the necessary paperwork?
Are there any extra fees involved? If not, then this is a good sign.
Eligibility Requirements
To be considered for a bad credit loans, you must meet the following requirements:
You must be a citizen and resident of Canada.
You must be at least 18 years old.
Meet minimum income and employment requirements of the loan provider.
Have an active Canadian bank account
In some cases, meet minimum credit score requirements.
Funding Speed
The funding speed at which you can expect your application to be approved, transferred, and processed is another factor to consider. It's important to know how quickly your lender will approve your loan request because this can determine whether the loan is worth it in the first place.
Legislation Of Getting The Best Bad Credit Loans In Canada
Canada's payday lending industry has been a hot topic in Canadian politics for years. In recent years, there have been several pieces of legislation passed by the federal government in an attempt to regulate the payday lending industry. While some of these regulations have affected those who use them, others have not made much difference at all.
The Payday Loans Act of 2008
The Payday Loans Act of 2008 is a piece of legislation in Canada that prohibits payday lenders from charging more than $21 per $100 borrowed. It also prohibits these lenders from giving loans to people who have a history of defaulting on loans. Finally, the law requires lenders to take extra steps when collecting collateral from their customers before granting them a loan; this includes requiring proof that they have an income source and verifying their  identity by presenting their social insurance number, bank account information, or utility bill.
The Cost of Borrowing Regulations
Under the Cost of Borrowing Regulations, payday loan lenders must:
Apply for a license from the Office of the Superintendent of Financial Institutions (OSFI) if they want to sell unsecured loans.
Use an online payment system that allows customers to make payments through their bank accounts or credit cards. Vendors cannot take any other form of collateral other than money – meaning you won't get charged if you don't pay back your full loan at once!
Changes to payday lending legislation 2009
The Payday Loans Act of 2008 was amended in 2009 to make changes to protect consumers, make loans more affordable and accessible and make them more transparent.
Under the new legislation, payday lenders are required to ensure that all borrowers meet certain minimum requirements before granting a loan. These include the ability to repay their debts within 30 days or less if they choose not to pay off their balance in full; having an income source other than employment (such as self-employment); having no history of defaulting on debt obligations; being over 18 years old at the time of application; having no evidence of mental illness or addiction issues.
The Consumer Protection Act from 2010
The Consumer Protection Act (the Act) is a federal law that regulates payday lending in Canada. It was introduced by the federal government in 2010 to address many of the problems with payday lending, including high interest rates and lack of affordability for low-income Canadians.
Top 7 Bad Credit Personal Loans For Canadian Citizen 2023
LoansConnect
Read LoansConnect Reviews
LoanConnect requires no minimum credit score or income to process your loan application. They offer all types of bad credit loans to customers within 48 hours after approval. Approval only takes 5 minutes depending on the lender. APR varies for each lender but is between 6.99% – 46.96%. Customers can borrow any amount from $100-$50,000 between 3-120 months. Approval usually takes 5 minutes and loan disbursements range from 24-48 hours. 
No minimum credit score and income required
Several loan options
$50,000 maximum loan amount
No direct fees on services
Available throughout Canada
Not a direct lender
Lending limitations due to mediation service
LoanConnect provides bad credit personal loans to customers with poor credit. They offer debt consolidation loans, business loans, personal loans, emergency loans, and student loans. Although debt consolidation loans are the most popular loan requests, they offer many other types of unsecured loans.
LoanConnect doesn't require a credit report or credit history to offer you personal loans in Canada. Interest rates, application fees, origination fees, brokerage fees, and loan terms depend solely on the lender you choose. You will find all the necessary details on the lender's fine print.
LoanConnect works with 30+ verified lenders across Canada. This gives users the opportunity to receive offers from multiple lenders, compare them, and choose the best one for your needs.
LoansCananda
Read LoansCananda Reviews
Loans Canada offers its customers a wide array of lenders to choose from, having partnered with over 60 lenders. It offers borrowers different types of loans; unsecured personal loans. credit builder loans, cosigned loans, debt consolidation loan, home equity loan, vehicle title loan, business loans, and auto loans.
Low rates from 5.4%
No fees to use platform
No collateral needed
Fast approval rate
Loans Canada offers loans up to $50,000 with no credit check. You can apply for short term personal loans or a longer term one depending on your needs and situation. The company does not require collateral for any of their loans and this makes it easier for people who have bad credit to qualify for the loan they want.
The loan application approval process takes just minutes, and it takes 1-3 business days to get your loan disbursed into your financial institutions account.
Loans Canada was established in 2012 and is a member of the Canadian Lenders Association and is rated A+ by the Better Business Bureau making it a secure option for those looking for credit loans in Canada.
Loanz
Read Loanz Reviews
A big advantage of using Loanz is you can get your money the same day after a bank verification has been conducted to approve your income and identity. It is best suited for borrowers seeking fast online personal loans in Canada.
Fast and easy online application
Same day approval
Fast credit rebuilder
High interest rates and maximum rate
High starting rate
Loanz is your best bet if you need urgent personal loans in Canada. Although loan disbursement is fast, there are hidden fees and interest rates start from a whooping 29.9%. You will need a credit score of 570, a minimum monthly income of $1200, and must have been employed for not less than three months.
Mogo
Mogo tends to be best suited for people with worse bad credit problems than average bad credit customers. Its best feature is the money back guarantee for users who pay their principal in 100 days.
Interest and fees moneyback if principal is paid within 100 days.
No prepayment fee
No loan use requirement
Mogo offers free credit score monitoring
Only available to a few provinces
Moneyback guarantee doesn't apply to MogoLiquid
Poor customer service
Mogo is only available in British Columbia, Alberta, Manitoba, Ontario, New Brunswick, Nova Scotia, and Prince Edward Island.
Mogo is a digital lender that offers two types of loans: personal loans and MogoMini. personal loans in Canada are the company's flagship product, with loan amounts ranging from $500 to $30,000. Available loan terms are 12, 24, 36 and 48 months. The company also offers pre-qualification with a hard credit check to get your rate without affecting your credit rating
Fairstone
Read Fairstone Reviews
Fairstone is not the average bad credit lender. Fairstone loans are only available for house owners making it a limited option for those looking for poor credit loans in Canada. However, if you have a fair credit history, own a home, and need an urgent loan, then this might be a good option for you.
Flexible loan terms, up to 10 years
Large loan amount, up to $50,000
Good brick and mortar presence with over 240 offices
Home collateral needed
High interest secured personal loans
Fairstone offers homeowners instant credit loans in Canada. Fairstone is one of the top alternative lenders in the industry that offers secured loans to those with home equity and bad credit score. Home equity as collateral gives its customers the advantage to get high loan amounts that they would not be able to get at traditional credit bureaus. With a poor credit score of 560, you have guaranteed approval.
Fairstone key features and requirements
Loan limit; $5000-$50,000
Loan term: up to 10 years
19.99% – 24.49% APR
Magical Credit
Read Magical Credit Reviews
Magical Credit is the best option for those seeking unsecured personal loans in Canada with low income and bad credit. It offers high loan amounts, reaching $20,000 compared to other loan providers on the market.
Fast approval
Low income requirement $1,200/month
No fees on early payment
24 hours funding
Accepts government subsidized income
No loan extensions
6 months minimum employment
$194 administration fee
Magical Credit is one of the best online personal loan providers for extremely low-income earners without a good credit score. Customers are allowed to make bi-weekly or monthly payments. Although, you'll have to pay an administration fee of $194 and high interest rates, it's still a good option for low-income earners.
Features and requirements
Loan term up to 5 years
$200 referral program bonus
Interest rate from 19.99% – 46.80%
C+ BBB rating
EasyFinancial
Read EasyFinancial Reviews
easyfinancial beats other loan companies when it comes to no credit lending. It is perfect for people with low income and no credit history, being employed for a minimum of 6 months, and a minimum salary of $1200 per month.
Offers secured and unsecured loan
$100,000 max loan amount for secured loan
Accepts no credit history borrowers
Multiple repayment options
Unavailable in British Columbia
High interest rates
Easyfinancial has been in business since 2006 and has over 400 locations across Canada. They provide bad credit loans as high as $100,000 for secured loans. You will need to provide proof of your income via bank statements. Here are some other features of Easyfinancial.
Loan term up to 240 months
Interest rates from 9.50% – 46.96%
Fees included; administration, late payment, insufficient funds, and missed payment.
Eligibility criteria – 18 years, Canadian citizen or resident (immigrants included), and employed with a $1200 minimum monthly income.
Tips To Get Approved For The Best Bad Credit Loans In Canada
When you're in the market for a bad credit loan, it can be tempting to take on more debt than you need. But this is a mistake that will cost you in the long run. Here are some tips to help get approved for a bad credit loan:
Build Your Credit Score
The reason for this is simple: lenders use your credit score to work out your ability and willingness to repay your debts. Lenders take into account all three major factors when determining how much money they should loan out based solely on repayment history, amount owed, and loan terms.
Work with a Trusted Lender
If you're looking for a loan with bad credit in Canada, it's important that you work with a reputable lender. Check out their website or call them up and ask about their services before applying online or over the phone
Consider Collateral
Collateral is a good way to get approved for bad credit loans. Examples include your home, car and other personal items such as valuable jewelry and electronics. A business you own or lease that has value (if it pays its bills).
Get Pre-Approved by a Mortgage Specialist
Pre-approval is a good way to figure out how much you can afford, and it's also helpful in case your credit history changes or you have unexpected expenses.
Final Thoughts
Our advice is to be proactive in your search for a bad credit loan. Start by speaking with a trusted lender and get pre-approved for the best possible rate. Then, set aside some money for closing costs and other fees that may come up during the process. Finally, make sure you're comfortable committing to on-time payments (or better yet, paying ahead of time)
Frequently Asked Questions (FAQs)
What happens if I miss my payment?
If you miss your payment, you will be charged a late fee and NSF fee. Missed payments can affect your credit scores.

Can I get a personal loan with no credit?
Yes, you can get a personal loan with no credit from EasyFinancial.

What do I do if my personal loan application is denied?
If your personal loan application is denied, consider alternative lenders, use a collateral or apply with a cosigner. 

ABOUT THE AUTHOR
Hannah is a seasoned writer based out of Pennsylvania. With years of experience in various writing niches, she provides SEO and on-demand content for Businesses in all industries
ABOUT THE REVIEWER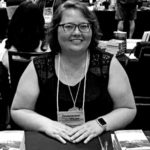 Kristina Knight is a freelance writer with more than 15 years of experience writing on varied topics. Kristina's focus for the past 10 years has been the small business, online marketing, and banking sectors, however, she keeps things interesting by writing about her experiences as an adoptive mom, parenting, and education issues. Kristina's work has appeared with BizReport.com, NBC News, Soaps.com, DisasterNewsNetwork, and many more publications.
+ 7 sources
Bizreport Advisor adheres to strict editorial integrity standards avoids using tertiary references. We have strict sourcing guidelines and rely on peer-reviewed studies, academic research. To ensure the accuracy of articles in Bizreport, you can read more about the editorial process here.
Canada FCA of. Credit report and score basics. www.canada.ca. Published May 27, 2016. Accessed January 16, 2023. https://www.canada.ca/en/financial-consumer-agency/services/credit-reports-score/credit-report-score-basics.html
Canada FCA of. Improving your credit score. aem. Published May 27, 2016. Accessed January 16, 2023. https://www.canada.ca/en/financial-consumer-agency/services/credit-reports-score/improve-credit-score.html
Government of Ontario M of ED. Government of Ontario, Canada. www.ontariocanada.com. Accessed January 16, 2023. https://www.ontariocanada.com/registry/view.do?postingId=1622&language=en
Institutions O of the S of F. OSFI. www.osfi-bsif.gc.ca. Published July 26, 2012. Accessed January 16, 2023. https://www.osfi-bsif.gc.ca/Eng/Pages/default.aspx
Government of Canada I. Federal consumer protection legislation in Canada. ised-isde.canada.ca. Published December 14, 2021. Accessed January 16, 2023. https://ised-isde.canada.ca/site/office-consumer-affairs/en/federal-consumer-protection-legislation-canada
LoanConnect – Do You Need A Fast Personal Loan? loanconnect.ca. Accessed January 16, 2023. https://loanconnect.ca/
Loans Canada | Personal Loans and Bad Credit Loans. Loans Canada. Accessed January 16, 2023. https://loanscanada.ca/