Roiworld: Teens losing interest in Facebook
Around one in five teens (19%) that have a Facebook account have either abandoned it or are using it less, found Roiworld. Their survey of 600 teens (age 13 – 17) found that while teens spend a significant amount of time on social networks – around 80% of their online time – Facebook's popularity is beginning to dwindle.
So what reasons are teens giving for saying farewell to Facebook. According to Roiworld's "Teens and Social Networks" study:
– 45% have lost interest
– 16% are leaving because their parents have joined
– 14% think "too many adults/older people" now use the social network
– 13% are concerned about their personal privacy.
However, no matter how many people try and predict the fall of the social networking behemoth, Facebook remains the most popular social network among teens – 78% have created a profile and 69% are still active.
YouTube ranks second with 64% of teens claiming to have an active account. MySpace comes in third (41%) and Twitter fourth (20%).
Earlier this year SearchEngineLand's Danny Sullivan noticed a rising trend, with an uptick in April, of searches looking for details on how to delete a Facebook account.
ABOUT THE AUTHOR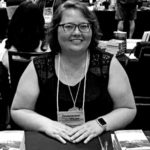 Kristina Knight is a freelance writer based in Ohio, United States. She began her career in radio and television broadcasting, focusing her energies on health and business reporting. After six years in the industry, Kristina branched out on her own. Since 2001, her articles have appeared in Family Delegate, Credit Union Business, FaithandValues.com and with Threshold Media.