How To Trade Binary Options? Full & Free Guide 2023
Learning binary options trading can be of interest to investors.

Photo: Jacob Lund/Shutterstock
Learning binary options[1] trading can be of interest to investors who want to take advantage of market volatility and take their bets on the price swings of an underlying asset.
However, this is a complex type of investing strategy that can be highly risky for those who attempt to undertake it and relies on technical analysis. The binary options market is generally not for beginners, although this doesn't mean that you can't learn binary options trading and start leveraging the strategy for yourself.
Further reading below will describe how to do binary options trading, which online trading platforms you can utilize to do so, and other helpful details about the strategy to help you be more successful.
6 Basic Steps To Trade Binary Options
Choose a broker
Select the asset or market to trade
Select the expiry time
Set the size of the trade
Click Call / Put or Buy / Sell
Check and confirm the trade
How To Trade Binary Options?
Let's walk you through a step-by-step guide on trading binaries to help you see maximum profit without maximum risk in the financial markets.
Choose A Broker
First, you need to choose which binary options brokers you want to utilize. Be aware that there are unregulated brokers out there that aren't under the watch of the Commodity Futures Trading Commission, North American Derivatives Exchange, or Securities and Exchange Commission, and keep this in mind as you're choosing the trading platform that you want to utilize.
Not all major platforms will support binary options trading, so make sure to do your research to find the ones that do. They will also vary in costs, minimum deposit required, technical analysis tools, and available asset classes and currency pairs, so make sure you find the one that fits your needs and strategy.
Select The Asset Or Market To Trade
Once you know where you will be binary options trading, you can begin to research which market or asset you want to speculate on. This can include the commodities market like crude oil or natural gas, a stock index, individual stocks, or other securities.
Though no investors can perfectly predict what will occur in the market in the future, they can still make good predictions about what will happen to an underlying asset or underlying market to make money off binary option contracts.
So, investors should choose the assets or underlying market that they're most familiar with and can make the best predictions.
Select The Expiry Time
When you know the securities you'll be putting in a binary options trade for, you can set an expiry date and a certain price that you think the security will be trading at during that time.
As we briefly discussed above, this can be anywhere from 5 minutes long to one week, which will depend on the personal research you've done about what you expect from the asset or economic events and world events.
Set The Size Of The Trade
You will also need to select the size of the trade, which is how much you plan to trade on the binary option contract. Some platforms will have a trade minimum and potentially a trade maximum, though you can typically set the size at any amount between these boundaries.
Recall the risk that is involved with binary trading, so only trade with an amount that you are comfortable with potentially losing and not too much capital that you're uncomfortable with.
Click Call / Put Or Buy / Sell
Once you have these parameters for the trade set, you can enter a call option or put option, and whether you'd like to buy or sell assets. These selections should go along with the overall strategy you're attempting, so make sure to select these options accordingly.
You don't want to sell an existing asset at a particular price when you want to buy a new one, which can be detrimental if you've already entered the trade.
Check And Confirm The Trade
After making all the selections, you should review all the parameters of your trade, and do one final review to ensure that it's the strategy you'd like to undertake. This means checking the bid price and strike price again, seeing what the offer price is, and determining if there's a lower price for the single trade elsewhere.
Once you're ready to go, confirm the trade and monitor its performance. This can help you going forward to make alterations to your strategy and improve your performance.
What Is Binary Option?
They are short-term contracts on an underlying asset where you set a strike price based on the probability of certain outcomes. For instance, whether you think the market price of a security will go up or down, and by how much.
Trading Binary Options: How To Make Money?
So with a strategy like trading binary options, how does an investor make money? Investors can make money off a binary options trade if they make the proper bet on the movements of the market. Most investors utilize some sort of trading plan or strategy to ensure they have guidelines in place for money management and capped risk.
When binary trading, investors decide whether a particular security will move higher or lower than the strike price at the time they start trading binary options. They also set an expiration date and time, meaning the binary trade will last that specific duration. This can be just a few minutes, or up to a trading week.
Types Of Binary Options
Now that you know the basic overview of how to make money with binary options trading, let's go over the different types of binary options you can invest in. There are multiple contracts available to those who take on this trading strategy, so it's best to do the proper research ahead of time to find the one that's right for you.
Mainly, there are three types of binary options contracts that retail traders will utilize. These include touch options, up/down options, and range options. These types of binary trades are available on most trading platforms that support trading binaries.
Binary Options Trading Strategies
As we discussed above, there are three different types of binary options trades, though there are also numerous strategies that traders can take when utilizing each of these types of trades.
The main types of strategies for trading binary options include:
Trading the financial news: this is a subjective strategy trader can take to enter binary options trades based on what's going on in the markets and the major headlines.
Following trends: traders may also follow how other traders are acting and follow accordingly to make a profit hopefully.
Pinnochio strategy: traders utilize this strategy to make the opposite predictions of what the market is doing in hopes of catching a correction and earning on the switch
Saddle strategy: this is utilized alongside the news strategy, where investors make bets about what will happen to security ahead of major news being announced
Candlestick strategy: experienced investors use the asset price charts of security to see what its normal trading pattern is to predict future movements
Fundamental analysis: using objective data to monitor assets before/after you've started trading to maximize profits based on the metrics of the asset and the market
Hedging strategy: traders are trying to minimize losses, so they may enter a call and put option at the same time to lessen the negative impact on their portfolio during market volatility
Fees For Trade Binary Options
The fees you'll pay to a platform when binary trading can vary, though most of the time they will be less than a dollar. Some more premium service providers may charge higher, like upwards of $100, though given the average price of most binary options trades, this will rarely be the case.
Be sure to do your research with the platform you've chosen to ensure you're getting a fair deal on the fees you'll pay and the fixed payout they provide.
Top 2 Binary Options Trading Platforms 2023
| | | |
| --- | --- | --- |
| | Pocket Option | Quotex |
| Award | Best for Beginners | Best Welcome Bonus |
| Rating | 4,8/5 | 4,7/5 |
| Detail | Read Review | Read Review |
| Link | | |
Pocket Option
Pocket Option is another broker where you can trade binary options, and is a part of Gembell Limited Holding. The platform is mass-market requirements-based, so it has great services and account types in the OTC markets. Overall, Pocket Option tries to make trading easy, clear, and straightforward to provide a stable experience for users.
Quotex
Quotex is an online broker that supports binary options trading for customers. It has been around since 2019 and allows customers to trade currency paries, metals, oil, cryptocurrencies, stock indices, and more.
They have their own proprietary platform that can be customized by users with ease. The minimum deposit is just $10 to get started, which makes it accessible for many people. Plus, they have 24/7 support to help users, as well as two-factor authentication for added security for your financial assets.
Final Thoughts
As you can see, there are many different strategies you can utilize to trade binary options and make money by speculating on the market. Even though this trading tactic can be risky, if you do the proper research ahead of time and make a solid plan that you can implement for yourself, you can set yourself up well.
Make sure you understand all the steps you'll need to take to be a market maker in the forex world and be aware of the price you'll pay to use various platforms and brokers, including the payout they provide excluding fees.
So even though trading binary options is not the most secure way of investing, those who have undertaken this strategy and become successful have done ample research into the markets, stay up-to-date with the latest in the financial world, and utilize reliable tools to help them reach their desired results.
Frequently Asked Questions (FAQs)
What is a demo account and why should I look for a platform that offers one?
Demo accounts are great tools offered by platforms that allow you to try out your strategy in real-time, but with virtual money. This is great for beginners so they can try out their trading skills and tactics without having to lose real money. Even expert traders like them to try out new strategies that they aren't familiar with.
What is the expiry time for binary options?
Expiry times for binary options can vary, from as short as 30 seconds to several months. Traders need to determine whether the price of the chosen asset will be above or below the strike price by the time the binary option expires.
What is the designated contract market?
Designated contract markets (DCMs) are exchanges that may list for trading futures or options contracts based on all types of commodities and that may allow access to their facilities by all types of traders, including retail customers.
ABOUT THE AUTHOR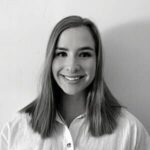 Bailey Schramm is a writer based out of Jackson Hole, WY, primarily covering topics and trends in financial services, business, and the blockchain. With a background covering stock market developments for a major FinTech company, she now provides SEO and content strategy services to financial service companies and tech startups.
ABOUT THE REVIEWER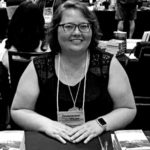 Kristina Knight is a freelance writer with more than 15 years of experience writing on varied topics. Kristina's focus for the past 10 years has been the small business, online marketing, and banking sectors, however, she keeps things interesting by writing about her experiences as an adoptive mom, parenting, and education issues. Kristina's work has appeared with BizReport.com, NBC News, Soaps.com, DisasterNewsNetwork, and many more publications.
+ 1 sources
Bizreport Advisor adheres to strict editorial integrity standards avoids using tertiary references. We have strict sourcing guidelines and rely on peer-reviewed studies, academic research. To ensure the accuracy of articles in Bizreport, you can read more about the editorial process here.
Investor.gov. (2023). Binary options | Investor.gov. [online] Available at: https://www.investor.gov/introduction-investing/investing-basics/glossary/binary-options.