Michigan Small Businesses Embrace Public-Private Retirement Plans
All products recommended by Bizreport are selected by our editorial team, independent of our parent company. Some of our stories include affiliate links. If you buy something through one of these links, we may earn an affiliate commission.
Michigan small businesses are increasingly recognizing the importance of providing retirement savings options for their employees. This comes in the wake of a growing national trend where states are mandating retirement plans to address the retirement savings gap in the country. Research shows that the average working household has virtually no retirement savings, and employees are more likely to save when they have access to a 401(k) or similar plan by their employer.
Related Topic: Best Registered Agent Services 2023
Public-Private Partnerships
In response to this need, Michigan small businesses are showing support for a public-private retirement savings option. This approach involves either enrolling their employees into a state-sponsored retirement program or sponsoring a plan of their own through the private market. State-mandated retirement plans are designed for low to moderate income wage earners who work for small and midsized businesses in the public sector. These plans are entirely separate from the state-funded retirement programs for public employees.
The Office of Retirement Services (ORS) in Michigan provides a variety of retirement plans for public school employees, state employees, state police, and judges. However, the need for more comprehensive retirement solutions for small businesses is evident.
Success in Other States
Michigan's potential adoption of the public-private plan follows the success of state-based retirement programs in other states. The OregonSaves program, the country's first state-based program, has allowed Oregonians to save $200 million into individual retirement accounts since its inception. These state-sponsored retirement plans aim to fill the gap left by small businesses that find traditional 401(k) plans too costly and complicated to operate.
AARP Michigan, in collaboration with Michigan Treasurer Rachel Eubanks and Lt. Gov. Garlin Gilchrist, is engaging in "listening sessions" across the state to gather information and draft proposed legislation for a privately managed retirement savings option. Small business owners in Michigan are showing support for the proposed state retirement savings option, recognizing the need for more retirement options and expressing concern about their employees' financial security in retirement
Related Topic: Best States To Form An LLC 2023
Choosing the Right Retirement Solution
Choosing the right retirement solution for a small business can be a complex process. It involves understanding the different types of retirement plans, such as Simplified Employee Pension (SEP) plans, Savings Incentive Match Plans for Employees (SIMPLE) IRA plans, 401(k) plans, and profit-sharing plans. Each of these plans has its own set of rules and benefits that need to be considered.
The requirements for state-mandated retirement benefits largely depend on individual jurisdictions, the size of the organization, and how long it has been in business. Generally, employers must enroll their employees in the state-sponsored program if they don't offer another retirement plan and perform the detailed administrative and reporting work necessary under state law.
Transparency & Oversight
As Michigan explores the implementation of a public-private retirement savings option, it is essential to ensure transparency and proper oversight. The recent revelations regarding private equity firms' financing of luxury travel for state pension fund managers raise concerns about undue influence and conflicts of interest.
Trips to posh destinations for private equity firms' limited partnership advisory councils (LPACs) have drawn criticism for their potential to bias decision-making. The operations of LPACs are often shrouded in secrecy, with limited disclosure and little information about officials' participation].
To uphold fiduciary responsibilities and maintain public trust, it is crucial to establish transparency measures, disclose potential conflicts of interest, and ensure that state officials are not unduly influenced by luxurious trips funded by investment managers. Public employees should be provided with a fair and unbiased understanding of investment options, including index fund managers, to make informed decisions regarding retirement savings.
Conclusion
As the retirement savings landscape continues to evolve, Michigan small businesses are taking proactive steps to ensure their employees have access to retirement savings options. Whether through state-sponsored programs or private market solutions, the goal is to provide a secure financial future for all employees.
ABOUT THE AUTHOR
Vignesh is a principal correspondent (data) with India's leading national English daily. He manages a team of three journalists with whom he runs the Data Point section, which appears on the op-ed page five days a week and online. He also runs a data related youtube channel, a data podcast and a data newsletter.
ABOUT THE REVIEWER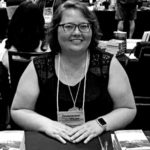 Kristina Knight is a freelance writer with more than 15 years of experience writing on varied topics. Kristina's focus for the past 10 years has been the small business, online marketing, and banking sectors, however, she keeps things interesting by writing about her experiences as an adoptive mom, parenting, and education issues. Kristina's work has appeared with BizReport.com, NBC News, Soaps.com, DisasterNewsNetwork, and many more publications.
+ 7 sources
Bizreport Advisor adheres to strict editorial integrity standards avoids using tertiary references. We have strict sourcing guidelines and rely on peer-reviewed studies, academic research. To ensure the accuracy of articles in Bizreport, you can read more about the editorial process here.
State Mandated Retirement Plans: Definition & FAQ | ADP. www.adp.com. Published February 6, 2023. Accessed June 23, 2023. https://www.adp.com/resources/articles-and-insights/articles/s/state-mandated-retirement-plans.aspx

Careena Eggleston. Michigan Small Businesses Support a Public-Private Retirement Savings Option. Michigan. Published June 22, 2023. Accessed June 23, 2023. https://states.aarp.org/michigan/michigan-small-businesses-support-a-public-private-retirement-savings-option

Office of Retirement Services. www.michigan.gov. Accessed June 23, 2023. https://www.michigan.gov/ors

OregonSaves. www.oregonsaves.com. Accessed June 23, 2023. https://www.oregonsaves.com/

Will Michigan find a way to close savings gap for those who don't have a 401(k)? Detroit Free Press. Accessed June 23, 2023. https://www.freep.com/story/money/personal-finance/susan-tompor/2023/06/22/michigan-explores-a-state-ira-program-to-fill-retirement-savings-gap/70337695007/

CHOOSING a RETIREMENT SOLUTION for YOUR SMALL BUSINESS. Accessed June 23, 2023. https://www.dol.gov/sites/dolgov/files/ebsa/about-ebsa/our-activities/resource-center/publications/choosing-a-retirement-solution-for-your-small-business.pdf

State pension fund officials are getting flown business class to Japan and taking "White Lotus" style Italy trips on private equity's dime. Fortune. Accessed June 23, 2023. https://fortune.com/2023/02/28/state-pension-fund-trips-italy-japan-business-class-5-star-hotels-private-equity/