LA Mayor's Directive Boosts Small Business Growth
All products recommended by Bizreport are selected by our editorial team, independent of our parent company. Some of our stories include affiliate links. If you buy something through one of these links, we may earn an affiliate commission.
In a move that has been applauded by the Los Angeles Business Council, Mayor Karen Bass has issued Executive Directive No. 4, aimed at supporting the creation, development, and growth of small businesses in the city. This initiative is part of her broader commitment to making small businesses a top priority, a promise she made during her campaign.
The directive sets up a steering committee responsible for providing practical suggestions within a 90-day timeframe to encourage investment and foster the expansion of local businesses. This move is seen as a significant step towards creating strong policies that support small businesses and increase investment in diverse communities throughout the city.
Related Topic: Best Registered Agent Services 2023
The Impact of the Directive
The directive comes at a time when small businesses in Los Angeles are experiencing a resurgence. The arrival of summer has brought a boost to small businesses in areas such as Newport Beach, and initiatives like the LA Region Small Business Summit are connecting thousands of local small businesses to free, on-site support.
The directive is expected to further enhance this positive trend by reducing barriers that small businesses face. The Thrillist's guide to small business shopping in Los Angeles highlights the diversity and creativity of small businesses in the city, from queer-owned retail shops to Black-owned body care businesses. The directive aims to support these businesses and many others by creating a more conducive environment for their growth and development.
Challenges in the San Fernando Valley
While the directive and other initiatives are a step in the right direction, small businesses in areas like the San Fernando Valley are still grappling with significant challenges. A report by Spectrum News highlighted the struggles of small businesses in the Valley, many of which are dealing with crime.
Mouses Bislamyan, owner of Sherman Way Market, shared his experience of being a victim of arson and burglary. Similarly, Noe Martinez, owner of Yum Yum Donuts, was the victim of a smash and grab crime last year. These incidents underscore the safety concerns that small businesses in the area face, in addition to the economic challenges.
Despite these hurdles, there is a sense of hope among small business owners. Mayor Bass's pledge to increase support and build a dedicated team to aid small businesses has been met with cautious optimism. Bislamyan expressed his hope that the Mayor will take their experiences into account in her efforts to protect and support small businesses.
Related Topic: Best States To Form An LLC 2023
The Road Ahead
The directive is a significant step, but the journey towards a more inclusive and supportive environment for small businesses in Los Angeles is far from over. The city's vibrant small business scene, as highlighted by the Thrillist's guide, is a testament to the entrepreneurial spirit of its residents. However, these businesses still face numerous challenges, from access to capital to navigating complex regulations.
The LA County Department of Economic Opportunity (DEO) has been proactive in addressing these challenges. During the National Small Business Week, the DEO hosted a series of events, community engagement sessions, and panel discussions to empower and celebrate the contributions of small businesses. The DEO also launched the Shop Local LA County initiative, which encourages residents to support local small businesses and provides resources to support their digital and economic growth.
The directive signed by Mayor Bass is another step in this ongoing effort. By reducing barriers and creating a more supportive environment, the directive aims to ensure that the city's small businesses continue to thrive and contribute to the local economy.
In the words of Mayor Bass, "Small businesses are the backbone of our economy, and we need to do everything we can to support them". The directive is a clear indication that the city is committed to doing just that.
ABOUT THE AUTHOR
Vignesh is a principal correspondent (data) with India's leading national English daily. He manages a team of three journalists with whom he runs the Data Point section, which appears on the op-ed page five days a week and online. He also runs a data related youtube channel, a data podcast and a data newsletter.
ABOUT THE REVIEWER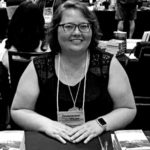 Kristina Knight is a freelance writer with more than 15 years of experience writing on varied topics. Kristina's focus for the past 10 years has been the small business, online marketing, and banking sectors, however, she keeps things interesting by writing about her experiences as an adoptive mom, parenting, and education issues. Kristina's work has appeared with BizReport.com, NBC News, Soaps.com, DisasterNewsNetwork, and many more publications.
+ 8 sources
Bizreport Advisor adheres to strict editorial integrity standards avoids using tertiary references. We have strict sourcing guidelines and rely on peer-reviewed studies, academic research. To ensure the accuracy of articles in Bizreport, you can read more about the editorial process here.
Mayor Bass issues Executive Directive 4 to support small business creation, development and growth in Los Angeles. Lacity.gov. Published 2023. Accessed June 23, 2023. https://mayor.lacity.gov/news/mayor-bass-issues-executive-directive-4-support-small-business-creation-development-and-growth

Karen has a plan for business and jobs in Los Angeles. Karen Bass. Accessed June 23, 2023. https://karenbass.com/policies/business-and-jobs/

Los Angeles Business Council Statement on Mayor Bass' Executive Directive 4. www.businesswire.com. Published June 22, 2023. Accessed June 23, 2023. https://www.businesswire.com/news/home/20230622072021/en/Los-Angeles-Business-Council-Statement-on-Mayor-Bass%E2%80%99-Executive-Directive-4

Small Business Summit. lachamber.com. Accessed June 23, 2023. https://lachamber.com/bizcon-socal/small-business-summit/

Tse T. Where to Shop Small in LA. Thrillist. Published November 21, 2022. Accessed June 23, 2023. https://www.thrillist.com/lifestyle/los-angeles/small-business-shopping-guide-los-angeles

Small businesses in the Valley struggle, many still dealing with crime. spectrumnews1.com. Accessed June 23, 2023. https://spectrumnews1.com/ca/la-west/business/2023/01/16/small-businesses-in-the-valley-struggle–many-still-dealing-with-crime

L.A. County's Celebrates National Small Business Week and Beyond. lasentinel.net. Published May 11, 2023. Accessed June 23, 2023. https://lasentinel.net/l-a-countys-celebrates-national-small-business-week-and-beyond.html

The New Mayor of Los Angeles. The New Yorker. https://www.newyorker.com/culture/the-new-yorker-interview/the-new-mayor-of-los-angeles. Published March 19, 2023. Accessed March 20, 2023.