California Grants Aid Small Businesses Amid COVID-19
All products recommended by Bizreport are selected by our editorial team, independent of our parent company. Some of our stories include affiliate links. If you buy something through one of these links, we may earn an affiliate commission.
In a significant development, California's small businesses are now eligible to apply for a one-time state grant to reimburse costs related to COVID-19. This move is part of the California Small Business and Nonprofit COVID-19 Supplemental Paid Sick Leave Relief Grant Program, aimed at mitigating the financial strain caused by the pandemic.
The COVID-19 pandemic has had a profound impact on small businesses in California. According to a recent Census survey, 56% of small businesses in the state experienced "large negative" effects from the pandemic. The sectors hardest hit by initial job loss faced the most severe setbacks. In response to the pandemic, about three-quarters of small businesses in hard-hit sectors, such as food service and entertainment, have had to take dramatic measures.
The pandemic's effects were particularly harsh on businesses that depend on in-person customers and employ low-paid workers. Many of these businesses were unable to pivot to a remote-work model, leading to widespread closures and layoffs. In Los Angeles County alone, half a million jobs were lost, and 7,500 small businesses permanently shut down.
The tourism sector, a significant contributor to California's economy, was also severely affected. The coronavirus halted a record ten years of growth for California's tourism economy in 2020, resulting in about $90 billion in lost visitor spending and 518,000 travel and hospitality jobs throughout the state.
Related Topic: Best Registered Agent Services 2023
Resilience of California's Entrepreneurs
Despite the challenges, the resilience of California's entrepreneurs has been remarkable. Many businesses have adapted to the new normal by transitioning to takeout and delivery models, adopting curbside pickup procedures, and leveraging remote work. However, the shift to remote work has had a domino effect on businesses that rely on office worker foot traffic, leading to decreased revenues for restaurants, buses, trains, and gas stations.
The state grant program is a much-needed relief for these struggling businesses. It addresses the cost to small businesses of the state's supplemental paid sick leave requirements in place during 2021 and 2022. The grant is available to businesses that had between 26 to 49 employees during the period from January 1 to December 31, 2022.
Related Topic: Best States To Form An LLC 2023
A Long Road to Recovery
However, the road to recovery is still long and fraught with challenges. Despite initial efforts to provide assistance, over 88% of California small businesses in accommodation and food services applied for federal assistance through the Paycheck Protection Program (PPP), yet only 27% received any support. For other federal programs like Economic Injury Disaster Loans (EIDL) and Small Business Administration (SBA) Loan Forgiveness, less than half of the businesses in hard-hit industries that requested funding received any.
State and local efforts, therefore, play a crucial role in supporting these businesses. The Small Business Loan Guarantee Program, for instance, is a step in the right direction. Maxim Gorin, a California emergency medical service (EMS) entrepreneur, also emphasizes the importance of supporting small businesses by buying goods and services locally. He believes that local governments and corporations should develop programs that prioritize training that focuses on in-demand skills to help workers find jobs in growth industries.
In conclusion, the state grant program is a beacon of hope for California's small businesses grappling with the economic fallout of the pandemic. As the state navigates its path to recovery, such initiatives will be instrumental in reviving the economy and restoring the livelihoods of thousands of Californians.
ABOUT THE AUTHOR
Vignesh is a principal correspondent (data) with India's leading national English daily. He manages a team of three journalists with whom he runs the Data Point section, which appears on the op-ed page five days a week and online. He also runs a data related youtube channel, a data podcast and a data newsletter.
ABOUT THE REVIEWER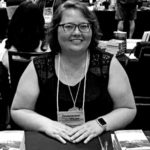 Kristina Knight is a freelance writer with more than 15 years of experience writing on varied topics. Kristina's focus for the past 10 years has been the small business, online marketing, and banking sectors, however, she keeps things interesting by writing about her experiences as an adoptive mom, parenting, and education issues. Kristina's work has appeared with BizReport.com, NBC News, Soaps.com, DisasterNewsNetwork, and many more publications.
+ 4 sources
Bizreport Advisor adheres to strict editorial integrity standards avoids using tertiary references. We have strict sourcing guidelines and rely on peer-reviewed studies, academic research. To ensure the accuracy of articles in Bizreport, you can read more about the editorial process here.
Sick Leave Grant Program – California Office of the Small Business Advocate (CalOSBA). calosba.ca.gov. Accessed June 22, 2023. https://calosba.ca.gov/funding-grants-incentives/sick-leave-grant-program/

The Economic Toll of COVID-19 on Small Business. Public Policy Institute of California. Published May 19, 2020. Accessed June 22, 2023. https://www.ppic.org/blog/the-economic-toll-of-covid-19-on-small-business/

Journal MM Special to California Business. The Impact The Pandemic Has Had On California Businesses – California Business Journal. calbizjournal.com. Published November 15, 2021. Accessed June 22, 2023. https://calbizjournal.com/the-impact-the-pandemic-has-had-on-california-businesses/

Economic Impacts of COVID-19 on Small Businesses in the Inland Region.; 2020. Accessed June 22, 2023. https://icsd.ucr.edu/sites/default/files/2020-07/ICSD%20Economic%20Impacts%20of%20COVID-19.pdf