How Much Is An LLC In 2023?
Starting an LLC will require some fees.

Photo: Lucky Business/Shutterstock
There are many great advantages that come with LLC incorporation. It's no wonder a huge percentage of businesses are following this route, however, LLC formation is not often cheap. In fact, you may need to part with a sizable fee to get it done or find out the answer that: How much is an LLC?
Business license renewal fees, state filing fees, registered agent fees, operating agreement fees, and many other charges have to be factored in as you get ready to form an LLC. There are also other ongoing costs and additional LLC costs for business owners who elect comprehensive services.
In this post, you are going to get all the cost details required to form a limited liability company including the annual fees needed to keep it running.
How Much Does It Cost To Start An LLC?
The LLC formation service will often involve a few legal service fees. In fact, you may end up paying a wide range of fees to get the limited liability company registered. On average, you should be able to do it with less than US $1000 even if you are a foreign company. We have broken down some of these charges below:
Articles of Organization Filing Fees
Registered Agent Fees
Business License Fees
Publication Fees
Name Reservation Fee
Fictitious Name Fee
How Much Does It Cost to Start An LLC?
Articles Of Organization Filing Fees
The fees payable for articles of organization are not standard. In fact, they vary a lot depending on where you are. For example, if you decide that you and your LLC member will file in New York State, the fees for articles of organization filing will be $200. But for someone who wants a state business license in Kentucky, the fee is as low as $15.
Registered Agent Fees
The role of a registered agent is often quite important. These folks will not only help you unlock tax benefits that come with forming LLCs, but they will also assist with the sales tax, other federal taxes, and much more.
The registered agent service will often take a big part of the filing costs needed. But how much you pay varies a lot too. On average, a majority of folks will pay somewhere between $99 and $300.
Business License Fees
You cannot do business transactions with your LLC if you don't have a business license.[1] As you can probably guess, the local business license fees are part of the overall cost of forming an LLC.
Nonetheless, the final amount of money payable is not standard and often depends on the statutes set in a given state. In most cases, it will range from as low as $25 to as high as several hundred dollars.
Publication Fees
The money you pay in publication fees is divided into two categories. The first will be the state filing fee needed and the second will be the service fee, often referred to as attorney fees. How much you pay, of course, depends on the state and the service you are using.
For example, Northwest, a leading registered agent service, will charge around $150 to file publication fees. However, if for example, you are filing in New York, you will pay two state fees.
One goes to local authorities and the other to state authorities. On average, Northwest will need $375 to file in New York. This could be markedly different depending on the state you are filing in.
Name Reservation Fee
Name reservation is often done before filing operating agreements. Many small business owners however don't need to pay that much for this service. At the end of the day, it comes down to the state.
For example, in Texas, a name reservation will cost around $40. In other states, this may be higher or lower. Use your own registered agent to check the various fees charged in different states before filing for the business name.
Fictitious Name Fee
Fictitious name filings are also important when creating a business. The fees also vary depending on where you are filing the limited liability protection service. For example, in the state of California, the filing fee will be around $40. However, this is just for a single-owner LLC. A fee of $7 will be applied for every additional owner.
What Is An LLC?
According to the United States Internal Revenue Service, a limited liability company[2] is a type of business structure designed to protect individual owners from any liabilities associated with the company. In essence, when you form an LLC using registered agent services in your state, your personal assets are not held liable for whatever happens in the LLC.
The process of forming an LLC is governed by federal and state statutes. Each state has its own regulations and rules for LLCs including franchise tax requirements. You will need several legal documents to start an LLC as well. This includes the operating agreement, a business bank account, and much more.
Luckily, this process doesn't have to be complicated. With the help of registered agent services and other legal experts, you can easily file your legal documents and form an LLC in less than 3 business days, in some states.
Why Should You Start An LLC?
People spend a lot on LLC filing fees because they know the kind of benefits you can get from LLC formation. First, an LLC provides the best option to separate your personal assets from your business assets. This may seem like a small thing but it's actually very important.
The last thing anyone wants is to sacrifice personal wealth just because the business has run into liabilities. But there is more to LLC formation than that. As any professional registered agent will tell you, LLCs are afforded a relatively more flexible tax regime in most states.
Also, you will realize that LLCs are much more versatile to run. You won't need to hold annual shareholder meetings and produce an annual report on your activities. Although you can still do it, it's not a legal requirement. There are in fact businesses that use LLC registered agent services to fully run their incorporated businesses.
Additionally, when you use a law firm to get an LLC in the US, the name of the individual or business entity is often unique. In fact, you cannot use an LLC name that has already been used by another business entity.
So, by filing, you get exclusive rights to the name and all related benefits. Also, the articles of the organization clearly spell out the structure and profit-sharing models amongst the shareholders. This makes it easier to account for payouts, taxes, ongoing fees, annual report fees, and other costs.
5 Basic Steps To Start An LLC In 2023
For small businesses, there are a few important steps that should be considered if you want to incorporate an LLC in the US. Getting an LLC name, budgeting for publishing costs, getting the employer identification number, defining the management structure of the business, and filing paperwork with the Secretary of State are all crucial steps. Here are others to note:
Choose A Name For Your LLC
Name Generator
Put words on the search field 
we will get you to your dream business name
Every business needs a name, and when it comes to LLC business formation, that name will be the basis of operations for a long time. In fact, the fictitious business name application is a crucial part of LLC formation.
The good thing is that the way LLC statutes work, your name must be unique and no one else should have it. This means that no one else can use it, so you get some intellectual property there, however, it is important to make the LLC name simple, catchy, and creative.
Remember the name will be at the center of all your branding and marketing plans in the future. It needs to be as marketable as possible. Also, try and match up your business name to your domain name, bank account, and any other thing relevant to your company. This will make it easier to associate other practices with the business, including; filing yearly taxes and other administrative tasks.
Choose Your Registered Agent
Getting an S corp or any other business LLC incorporated in the US is not easy. It may seem like a walk in the park for a lawyer, but for someone who has never done this before, the mountain of legal hurdles you will face can prove to be just too much.
Instead, consider hiring a registered agent service. In fact, in some states, you are required to use the service of a registered agent to get your LLC up and running. The good thing is that these agents can offer more than just the necessary incorporation services.
They can help you with additional administrative tasks such as filing the annual franchise tax, management responsibilities, filing the annual fee, and everything else you need. Besides, if you are not sure about the LLC cost and how much you should budget for filing fees, the registered agent will walk you through this in no time.
File Articles Of Organization
Once the LLC costs are ironed out and your registered agent is ready to work, the next step is to file the articles of the organization. In essence, these are basically the formal documents needed to apply or file for the LLC. It is the legal request to create a company that will save you from personal liability.
Articles of organization are very specific to LLCs. For example, if you want to form a sole proprietorship, you will need different documents, but you don't have to be a legal genius to do this.
As long as there is a registered agent working with you, they will provide all the info needed for this step. Some agents will even have pre-approved templates for articles of organization that will make this whole process as simple as possible. It takes less than 24 hours for the articles to be filed.
Create An LLC Operating Agreement
Every LLC that wants to operate and one day even file an annual franchise tax will need an operating agreement. The same also applies to an S Corp. An operating agreement is basically a breakdown of how the LLC will work.
Operating agreements will often feature the management structure of the company. This denotes the decision-making chain and who is in charge of the various aspects of running the business. These agreements will also break down the shareholding of the business and the profit-sharing model.
In some states, the state filing fees may vary depending on the number of shareholders. Nonetheless, this information will be the legal basis for redress in case there is some dispute within the company.
Operating agreements must be approved by all shareholders. Although this may increase filing costs, in the end, it is one step that you cannot afford to ignore.
Obtaining An EIN
The last step in your LLC formation journey is to get an employer identification number[3] or EIN. The number can sometimes be referred to as the Federal Tax Identification Number. It is used by the IRS to identify a business entity for the purposes of filing sales tax and other federal taxes.
The EIN is applied for after the articles of organization and operating agreements are filed, but the number is in fact not part and parcel of the overall cost of forming an LLC. You see, EINs are issued by the IRS and not the state. You will get the number free of charge.
So, while you may end up spending money to get your LLC incorporated, you can be sure that the EIN will have no effect on the final cost of forming an LLC. It is one of the most important things needed for companies that want to operate freely in the US.
The Top 2 LLC Services
As noted above, there is so much that comes with LLC formation. Many people who ask how much it costs to form an LLC will probably need some help to do so.
The great news is that over the years, a series of LLC-formation service providers have emerged. They are designed to make your LLC journey as simple as possible. The following are some of the top two experts you can use right now.
ZenBusiness
ZenBusiness is a leading all-in-one LLC formation service that has been helping businesses with their LLC formation for the best part of a decade. The firm offers some of the most comprehensive business formation services that will ultimately transform your company from just an idea to a fully-fledged business entity.
So far, Zenbusiness has assisted well over 300,000 businesses and continues to rank as one of the most reliable players in this space. The firm will also offer same-day filing, registered agent service, employer identification number, and 100% accuracy.
But ZenBusiness services do not end there. The firm also offers additional business-related services to help you succeed. For example, you will get worry-free compliance, domain name registration, web design, business banking services, and even tax and accounting solutions.
Northwest
Northwest is one of the largest LLC formation services with over 700 registered agents. The firm also has incredible pedigree in this area having served over 3 million clients with its services. The agency is available for work in all 50 US states and you will enjoy access to instant services.
Northwest also offers same-day filing and features an array of incredible support agents to help through the process. You also get a wide range of packages to choose from, each with a very affordable price tag.
If you ever wanted an LLC firm that truly knows what it's doing, Northwest will not fail you. It is one of the best-registered agent services on the planet.
Final Thoughts
LLC formation is an important part of establishing a thriving business in the US, however, some people may shy away from it because of the LLC startup costs. Know that, you don't have to break the bank to get your business incorporated. There are many options.
On average, you should be able to do it with less than US $1000 even if you are a foreign company. You may need the annual fee for the registered agent but still, when you look at the benefits that an LLC offers, it is worth the price.
The most important thing is to understand state filing fees, ongoing costs, and any annual fees that arise once the LLC is incorporated. That way, it will be easier to get the best results.
Frequently Asked Questions (FAQs)
Can I Get a Full LLC Package?
Yes, you don't need to pay separate fees for different things. Some companies will have a comprehensive package with one flat rate.
Are There Additional Costs?
Yes, sometimes states may charge additional costs depending on the nature of the business. Please also budget for attorney fees as well.
Do Foreign LLCs Pay More For Formation?
Yes, in most states a foreign firm will be required to pay extra to get LLCs incorporated. Sometimes the markup can be as high as 100%.
ABOUT THE AUTHOR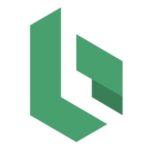 ABOUT THE REVIEWER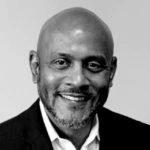 He is an organized and creative thinking sales management professional with experience in outside and inside sales in various markets. Working as freelancer in the Greater Boston Market, he moved to St. Louis and became an Account Executive, then a Sales Manager managing and coaching 12 sales reps covering a nationwide territory. He has developed his team with a combination of consultative selling and value before price coaching mindset which has won him a President's Cup and many other financially rewarding awards at RICOH. His most recent role as a Continuous Improvement Manager provided insight into the importance of delivering a quality product in alignment with the value and reputation of his organization. It further enhances the aspect of selling on value as opposed to price.
+ 3 sources
Bizreport Advisor adheres to strict editorial integrity standards avoids using tertiary references. We have strict sourcing guidelines and rely on peer-reviewed studies, academic research. To ensure the accuracy of articles in Bizreport, you can read more about the editorial process here.
Irs.gov. (2017). Limited Liability Company (LLC) | Internal Revenue Service. [online] Available at:

https://www.irs.gov/businesses/small-businesses-self-employed/limited-liability-company-llc

.

Sba.gov. (2023). Apply for licenses and permits | U.S. Small Business Administration. [online] Available at: https://www.sba.gov/business-guide/launch-your-business/apply-licenses-permits.

Irs.gov. (2017). Employer ID Numbers | Internal Revenue Service. [online] Available at: https://www.irs.gov/businesses/small-businesses-self-employed/employer-id-numbers.