Bluehost vs InMotion Hosting 2023: Which One Is The Best?
All products recommended by Bizreport are selected by our editorial team, independent of our parent company. Some of our stories include affiliate links. If you buy something through one of these links, we may earn an affiliate commission.
Bluehost vs InMotion Hosting 2023 Review
Bluehost and InMotion are both popular web hosting service companies that provide awesome benefits, customer service, and web hosting help to website owners. Whether you own a small startup or a large established company, your website needs web hosting services and we're here to review some of the top contenders in 2022.
| | | |
| --- | --- | --- |
| | Bluehost | InMotion Hosting |
| Rating | 4.3/5 | 4.4/5 |
| Fee | From $2.75 per month | From $2.29/mo |
About Bluehost
Bluehost is known for its partnership with WordPress to provide seamless website building, management, and hosting. They were founded in Utah in 2003 and continue to build its impressive client base of over 2 million sites.
About InMotion Hosting
InMotion Hosting is another hosting company founded in 2001 and is now based out of El Segundo, California. They have over 570,000 customers, and they are known for their large array of features and server speeds.
Bluehost vs InMotion Hosting – Comparison Details
| | | |
| --- | --- | --- |
| | Bluehost | InMotion Hosting |
| Price | From $2.75/mo | From $2.29/mo |
| Free Domain | | |
| Hosting types | Shared, WordPress, VPS, cloud, and dedicated | Shared, Managed WordPress, VPS, Reseller, and Dedicated hosting plans |
| Money-back guarantee | 30 days | 90 days |
| Detail | Read Review | Read Review |
| Link | | |
Best Overall Pricing and Value: InMotion
Bluehost
Bluehost hosting provides customers with a standardized and easy-to-use hosting experience. If you're looking for managed WordPress hosting, they're some of the best in the industry. They have a vast array of hosting options and are known for their ease of use and accessible customer support.
InMotion Hosting
Because their plans start at just $2.29 a month, and they offer very similar services to Bluehost but with more dedicated customer support services, we recommend them as the best overall pricing and value when comparing InMotion hosting to Bluehost. InMotion offers incredible value and care to its customers.
Best Performance: InMotion
Bluehost
Bluehost has an impressive actual recent running uptime average of 99.94%, and they guarantee an uptime average of 99.98%. For the industry, this is quite an impressive uptime track record; however, it seems that InMotion beats them out.
InMotion Hosting
InMotion promises an uptime guarantee of 99.9%, but in reality, their stats are sitting at around 99.8%-99.9%, basically keeping up with their promise. Their server reliability beats out Bluehost by just a hair.
Best Common Features: Bluehost
Bluehost
As far as common features go, Bluehost takes the win here. They have a relationship with WordPress to offer automatic WordPress installation with one click, and they work closely with customers to ensure an excellent WordPress hosting experience. Bluehost has become known for its seamless WordPress integration.
InMotion Hosting
InMotion also possesses the most common web hosting features at some great prices, but they are more geared toward specialists, and they offer seller and reseller catering services as well as the main services users have come to expect, such as VPS hosting, dedicated hosting, cloud hosting, and general shared hosting.
Best Customer Support: InMotion
Bluehost
Bluehost has great customer service reviews, and they are known for quickly solving issues and answering questions. They have so many customers that are all served in a timely manner. We ranked them just below InMotion's customer support because they have such a vast array of sites to service with limited customer service.
InMotion Hosting
InMotion has a great ratio of support specialists to customers since they don't have as many customers in general as some of the larger web hosting companies. Therefore they can devote more time and attention to each problem a customer brings to them. Live chat support as well as phone and email support are available.
Best Ease of Use: Bluehost
Bluehost
Bluehost has created its own interface for users that integrates cPanel with its own unique features. Their customers are extremely happy with the ease of use of their services and interface.
InMotion Hosting
InMotion Hosting is also easy to use for most customers, but they utilize mostly cPanel. For most experienced website owners, this is no problem, but for the newbies, it can involve a learning curve. Some customers have also noted that InMotion's interface is a little lackluster and less eye-catching, which makes it less easy to use.
Best Account Management Dashboard: Bluehost
Bluehost
As we mentioned before, Bluehost offers an easy-to-use dashboard that includes cPanel integration and an intuitive option of tabs for their users. It is extremely helpful for website hosting novices.
InMotion Hosting
InMotion uses AMP as well as cPanel to provide their users with a comprehensive dashboard, but in comparison with Bluehost, it might be a bit complicated for users. Within the hosting industry, they're known for being catered to hosting specialists, providing speed and incredible customer service, but not necessarily beginner-friendly ease of use.
Best Website Builder Experience: InMotion
Bluehost
Bluehost has an easy-to-use website builder, catered to building WordPress websites. Like most of their features, it's known for being beginner friendly. It includes drag-and-drop features and customizable WordPress themes.
InMotion Hosting
Both InMotion and Bluehost offer a free WordPress website builder, and this seems to be the only builder InMotion hosts. There are many templates available, and it's an easy process that anyone can navigate to make an incredible WordPress website. Because both InMotion and Bluehost are so similar in their website-building tools, we recommend InMotion just ahead of Bluehost here because of their customers' recommendations for this site builder.
Best Website Migration: InMotion
Bluehost
Bluehost charges a sizable fee for website migration, and because most web hosts offer free website migration we don't rank them highly here. Although their services are excellent when it comes to migration, they don't offer a great price or free migration with services. If the site was originally WordPress, Bluehost does however offer free migration.
InMotion Hosting
InMotion hosting offers free website migrations once you sign up for their hosting services. They will dedicate a customer service representative to your migrations to make sure they go off without a hitch. We ranked them just ahead of Bluehost because they added the special extra-personal touch that made the difference here.
Which Should You Choose?
Both of these website hosting providers are excellent in their own way, for their own customer base. We recognize the unique strengths and abilities of each and recommend each for different reasons. 
Choose Bluehost if:
If you're new to website owning and web hosting in general, Bluehost might be for you. Their customers rave about the easy-to-use features and accessible customer support. We'd highly recommend Bluehost if you're just getting started with a new website, and looking for an affordable hosting plan.
Choose InMotion Hosting if:
If you're a more experienced website owner who has the budget for some extra features and likes accessible one-on-one support, InMotion might be for you. Their smaller size creates room for more customized services and makes them a unique web host. They also offer WordPress hosting plans for those who need an even simpler process, but overall they seem more suited for medium-sized businesses looking for more features catered to your specific needs.
Final thought
At the end, when you're choosing a hosting provider only you know the features and help you'll most need. If you need excellent WordPress hosting services, both of these hosting companies could prove to be great options for your website. Bluehost is catered more toward newbies, but InMotion provides awesome options for more experienced website owners.
Frequently Asked Questions (FAQs)
Can I make a WordPress site with both Bluehost and InMotion?
Yes, both Bluehost and InMotion let their users create WordPress websites and become WordPress users.
Do both hosting services offer a free domain name?
Yes, both Bluehost and InMotion offer free domain registration with their services.
Which hosting provider should I choose?
Depending on your site's specific needs, you should choose the shared hosting provider best for your situation. Bluehost and InMotion are both hosting companies that offer incredible services and support to their customers, so you can't go wrong with either.
Do both web hosting services offer free SSL certificates?
Yes, both Bluehost and InMotion offer a free SSL certificate to each of their sites. This protects website users when they enter their information or browse the sites hosted by these providers.
Can I host multiple websites with both of these web host providers?
Yes, with Bluehost and InMotion you can have unlimited websites hosted on their servers. Site owners can add or subtract as many domains as they want.
ABOUT THE AUTHOR
Brenna is a finance editor who enjoys writing about entrepreneurial opportunities and personal finance tips. She graduated from Liberty University with a bachelor's degree in business and now helps small businesses market their products as a digital marketing consultant.
ABOUT THE REVIEWER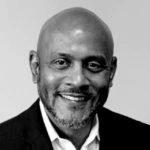 He is an organized and creative thinking sales management professional with experience in outside and inside sales in various markets. Working as freelancer in the Greater Boston Market, he moved to St. Louis and became an Account Executive, then a Sales Manager managing and coaching 12 sales reps covering a nationwide territory. He has developed his team with a combination of consultative selling and value before price coaching mindset which has won him a President's Cup and many other financially rewarding awards at RICOH. His most recent role as a Continuous Improvement Manager provided insight into the importance of delivering a quality product in alignment with the value and reputation of his organization. It further enhances the aspect of selling on value as opposed to price.
+ 4 sources
Bizreport Advisor adheres to strict editorial integrity standards avoids using tertiary references. We have strict sourcing guidelines and rely on peer-reviewed studies, academic research. To ensure the accuracy of articles in Bizreport, you can read more about the editorial process here.
Web Hosting Product & Package Options – Hosting Plans – Bluehost. www.bluehost.com. Accessed October 26, 2022. https://www.bluehost.com/hosting
InMotion Hosting. About Us | InMotion Hosting. Inmotionhosting.com. Published 2020. Accessed October 26, 2022. https://www.inmotionhosting.com/about-us
Bluehost is rated "Great" with 4.2 / 5 on Trustpilot. Trustpilot. Accessed October 26, 2022. https://www.trustpilot.com/review/www.bluehost.com
InMotion Hosting is rated "Great" with 4.2 / 5 on Trustpilot. Trustpilot. Accessed October 26, 2022. https://www.trustpilot.com/review/www.inmotionhosting.com